If you've seen celebrities like RiRi rocking holographic highlighters and wondered if you too can pull off looking like a black unicorn or an intergalactic goddess, the answer to your question is heck yes! Holographic highlighters are a great alternative to their champagne counterparts.
---
You might think pinks, purples, greens, and pearls are cute in concept and not for you, but wait until your skin proves you wrong! Upon application, the multifaceted shimmer of these highlighters will amplify your glow like none other and keep the compliments rolling in.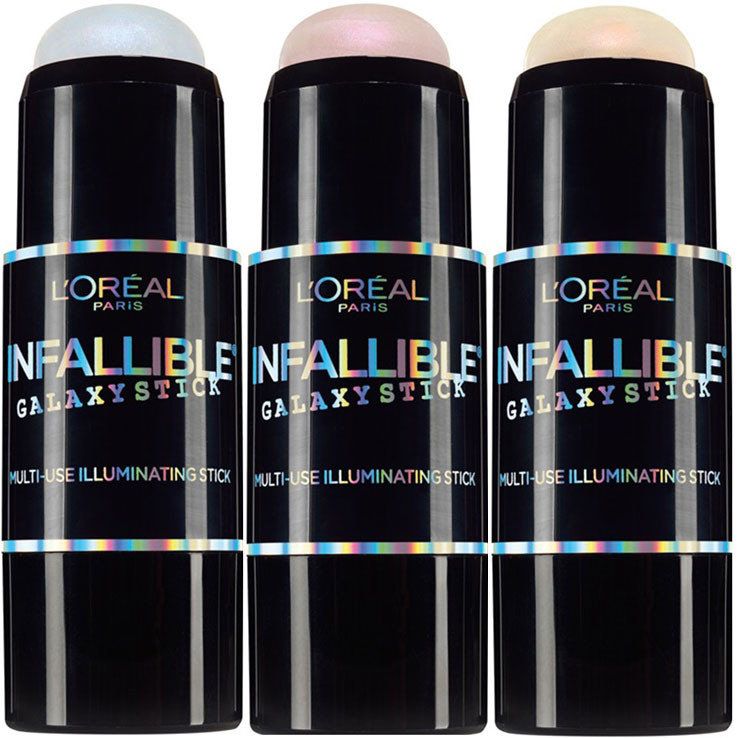 Beauty Almanac
Holographic Highlighter How To
To pull off the look, you'll need to invest in a cream stick or a powder. If you're feeling ambitious, go ahead and purchase both. The cream stick is great for adding a subtle glow that picks up iridescent color when hit by the light, while powders generally create a bold pigmented look.
I used a combination of Loreal Infallible Galaxy Stick Baton Galactique in Astro Blue and Maybelline New York Master Holographic by Face Studio in 100.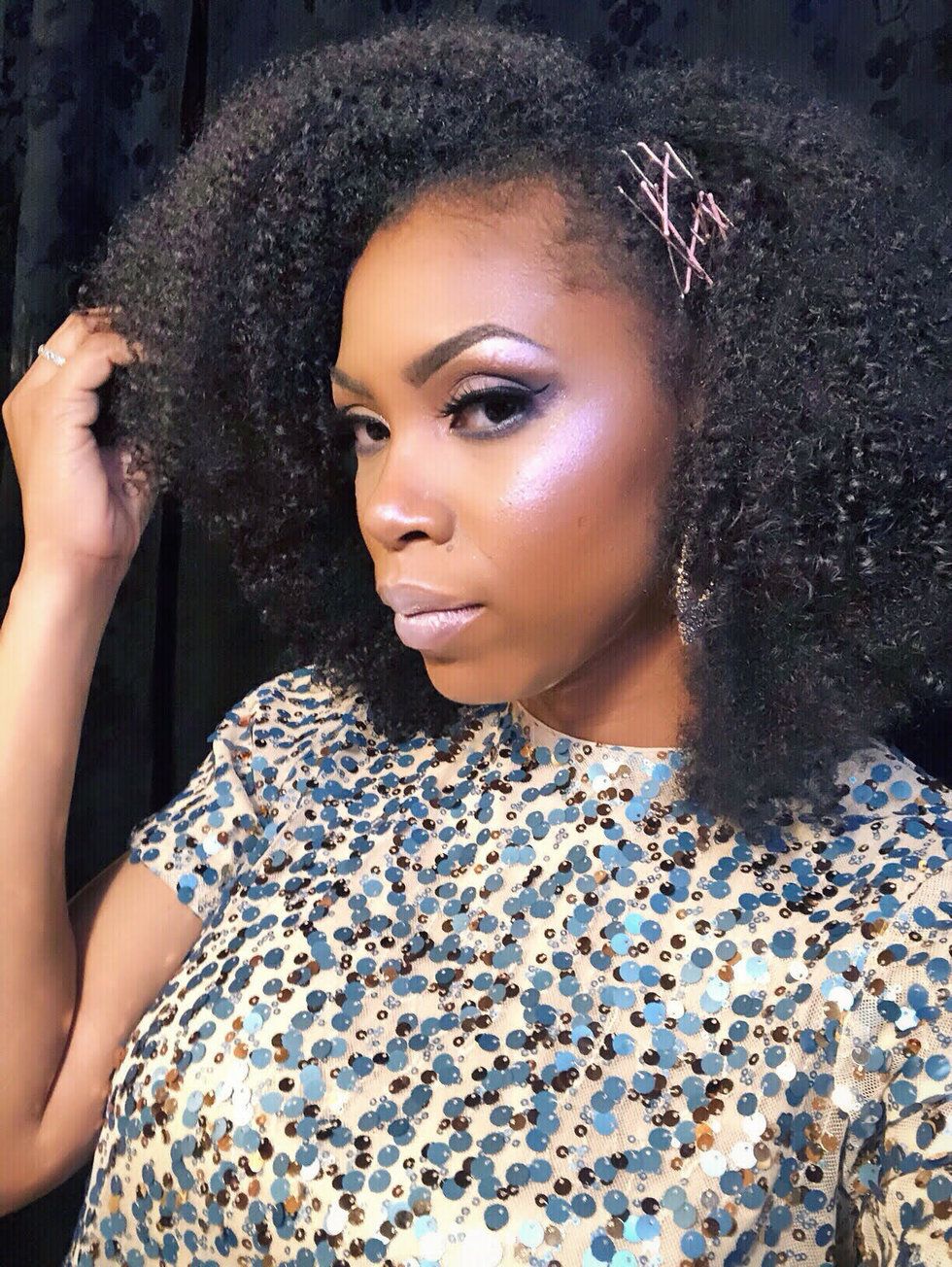 Kandice Guice
I started by applying the L'oreal Infallible Galaxy Stick Baton Galactique to the high points of my face, such as my cheek and brow bones. Next, I used my fingers to blend the product into my skin, repeating the process until I'd built the cream up to my desired look.

I then used a fan brush to apply the powder highlighter. To increase the prismatic glow of the product, I spritzed my brush with a small amount of face setting spray before dipping it back into the powder.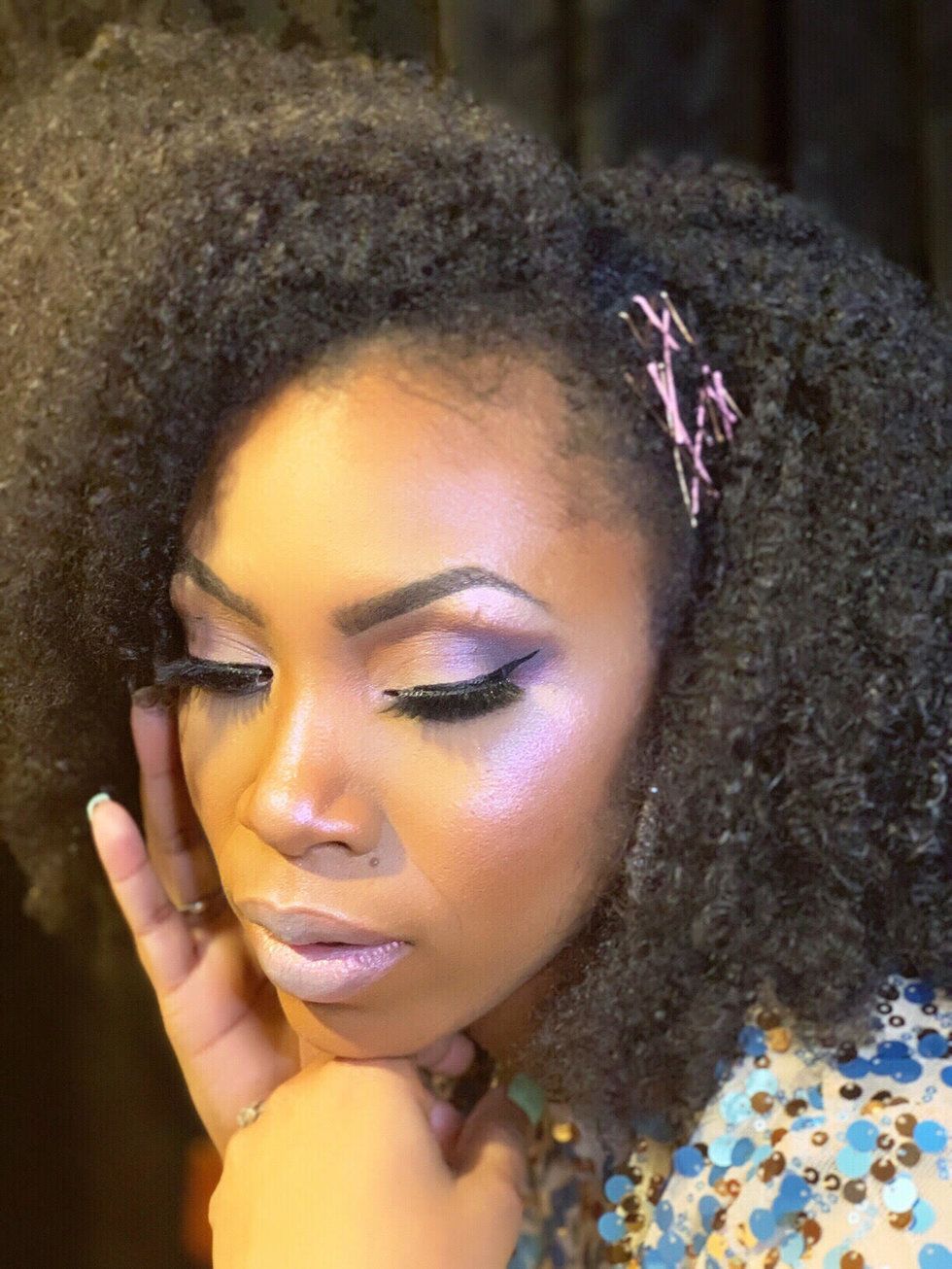 Kandice Guice
To finish off, I used the tip of the brush to sweep the product down the bridge of my nose. Since I always like to go the extra mile, I also used the powder as highlighter on my eyes. I brought the look all together with NYX Duo Chromatic Chromatique Lip Gloss in Dayclub on my lips. The results did not disappoint.
Related Articles:
#xoTribe: We Found The Best Berry Lipsticks For Your Skin Tone – Read More
I Tried To Get A Natural Face Beat With Glossier - Here's What Happened – Read More
The $21 Product You Need In Your Beauty Arsenal – Read More
We've Unlocked The Secret To Mastering The Eyebrow Game With These Easy Tips – Read More