---
Between being a full-time mom, songwriter, actress, and doula, Erykah Badu definitely wears a number of different hats but luckily, she has more than enough space in her closet(s) for every single one of them.
The now 48-year-old artist has been known for her eclectic style since the 90s and recently spilled all the details on the secret to her style in an interview with InStyle. Erykah shared that all of the dope pieces we've seen her wear over the years are locked in, not one, but several closets in both her and her grandmother's homes. She explained:

"My closets look like full rooms. I am a collector, after all."
Erykah is the queen of the switch up and has never hesitated to rock what others may consider as eccentric. From her towering headwraps down to her exaggerated platform heels, the "On and On" singer is the epitome of creative expression and her style knows no bounds. This effortlessly fly fashionista may be the queen or pulling a look all the way together, but says she takes a long ass time in the mirror getting ready just like the rest of us: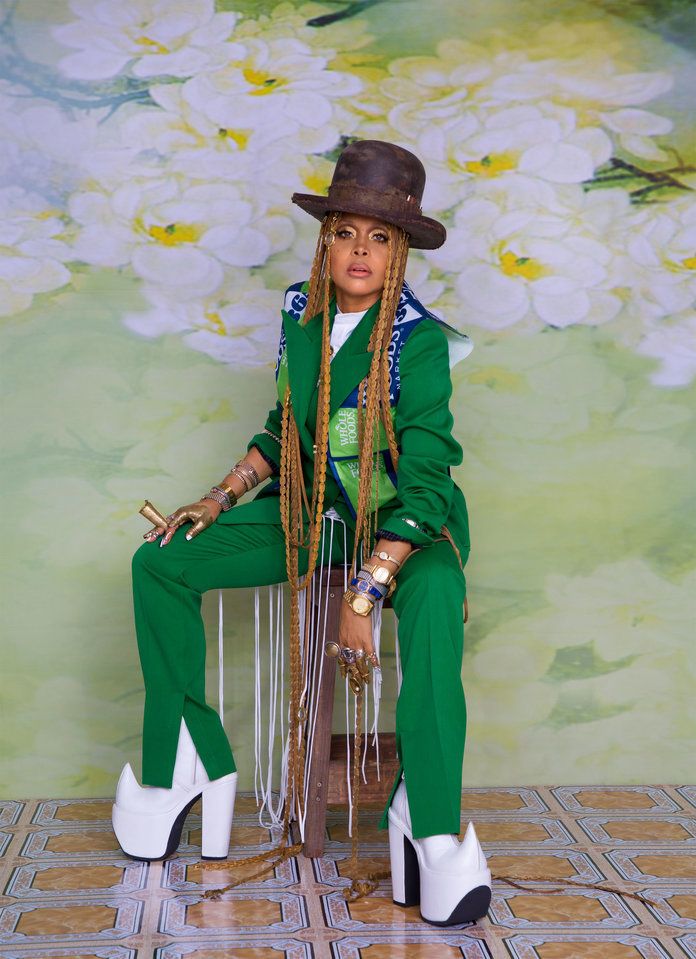 Photographed by Ruth Ossai/InStyle
"There's the girl-who's-cooking-pancakes look," she says. What would she wear? "Oh, she might wear a kimono. A T-shirt. Black socks. There's a look for everybody." Sometimes, she says, it takes, "like, 20 redos" before she gets it right. "Some people have this gift where they can see their outfit before it's on the body, and that makes a very good stylist. I don't have that gift. I'm an artist, so I'm sculpting as I go, eliminating along the way."
Although we Stan for this creatively covered queen's outlandish looks, the singer says that her daughter doesn't always share our appreciation. Erykah says that she's even got a few critiques about her carpool attire:
"[My daughter] says, 'Mama, please don't come up here looking crazy.' "
Erykah's eclectic style may seem extra to some, but according to her, maybe you're just not doing enough. The singer says that by remembering that she is "her own audience" when it comes to her personal style, she knows that the only one she has to impress is herself.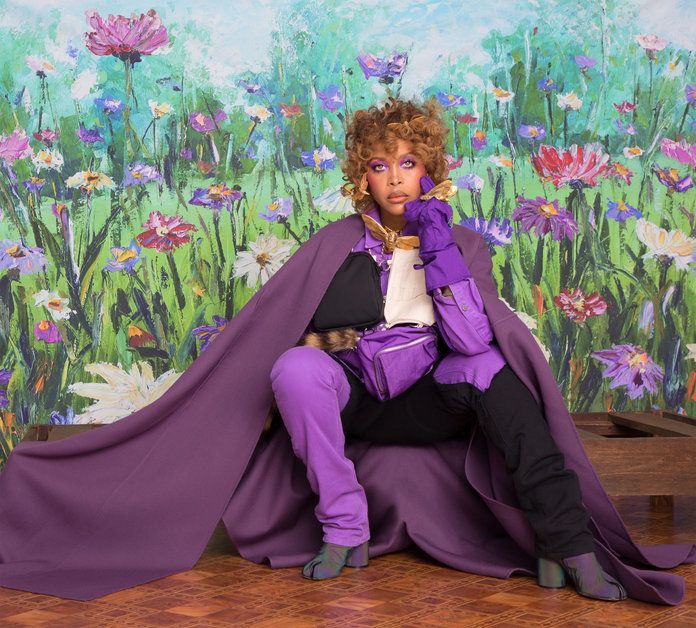 Photographed by Ruth Ossai/InStyle
"I have a good understanding of my own personal style. [I know] what looks good on my body, what colors look good on my skin. I'm not afraid to take risks. I mean, it's all creativity. Whether it's writing a song or doing a dance or making a film. I feel like I'm witnessing myself. I'm my own audience."

Erykah's iconic persona has inspired a culture of American women who burn incense, sage, cannabis, and anything else that rids bad vibes to wear whatever TF they want, and we would like to personally thank you for your service, sis.
Scroll below to get a full recap of Erykah's style evolution over the years:
1997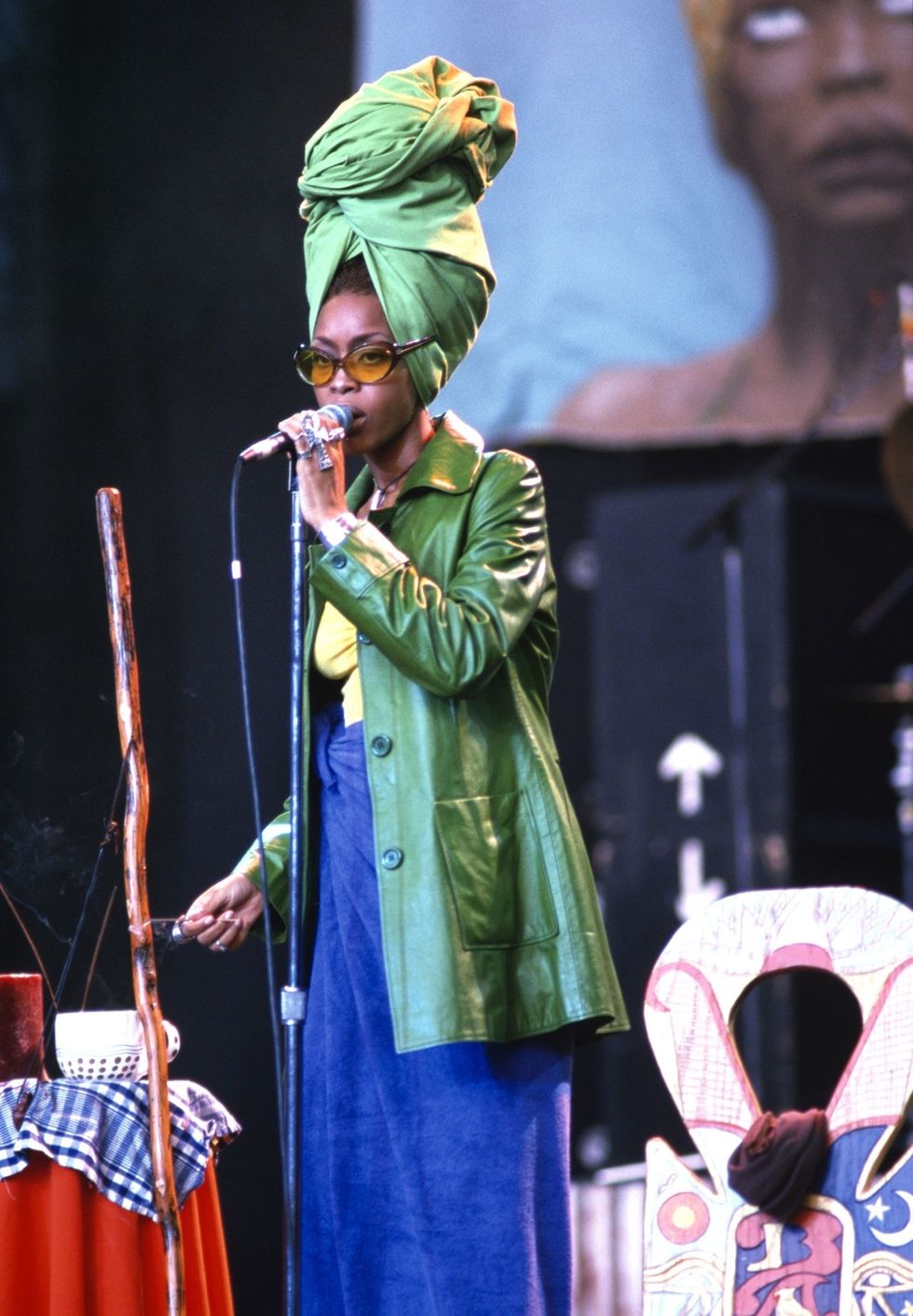 Getty Images
1998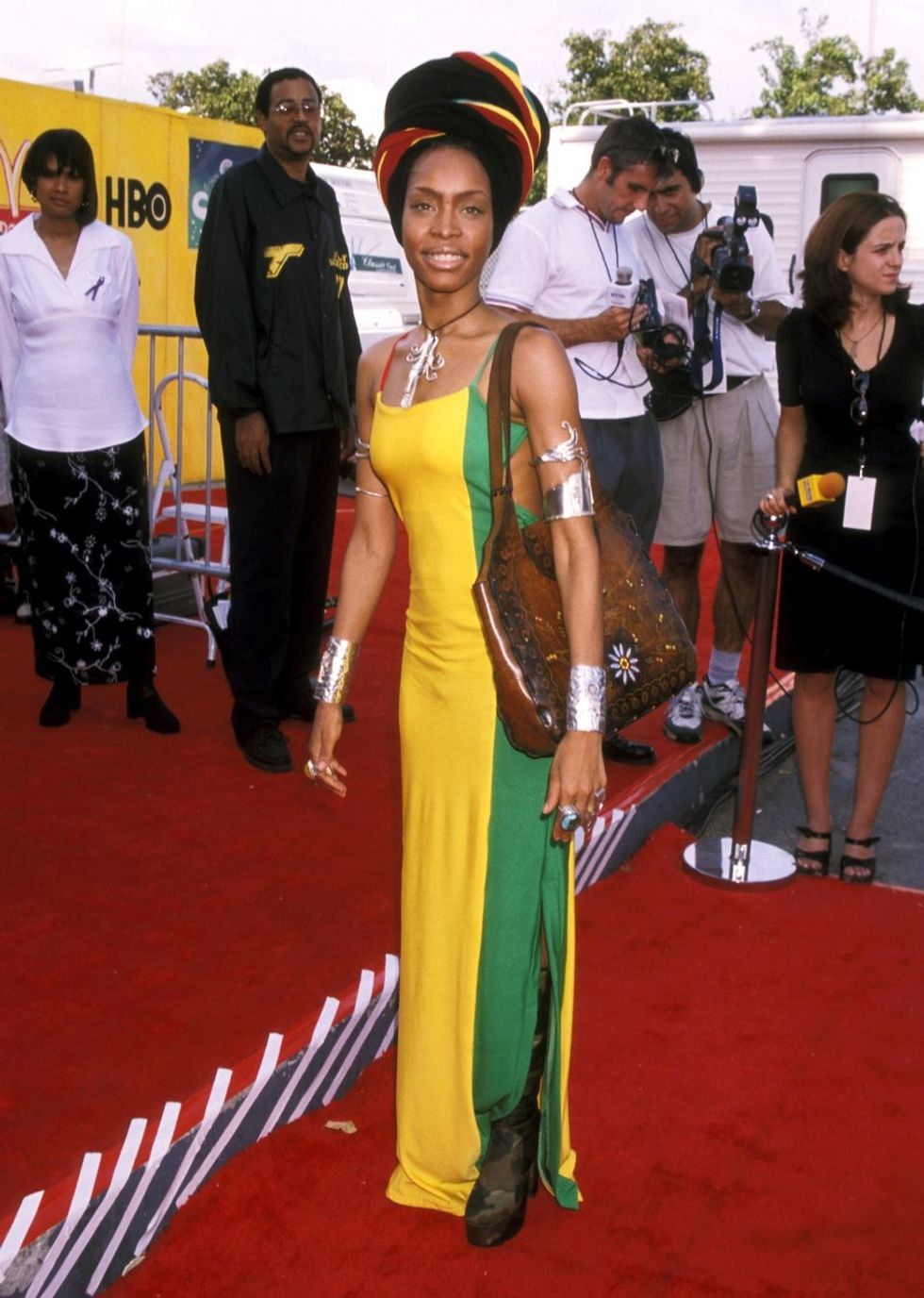 Getty Images
2000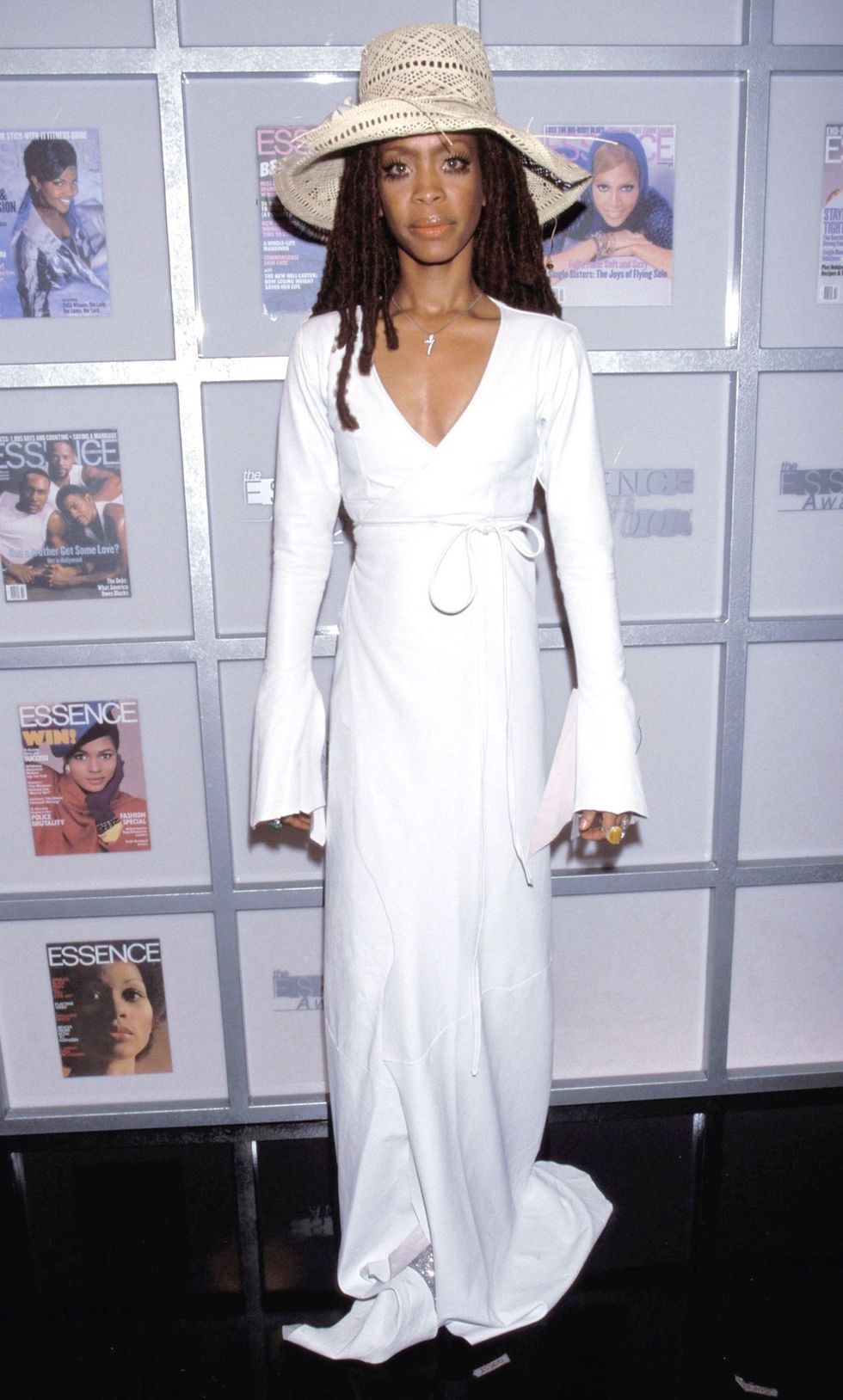 Getty Images
2002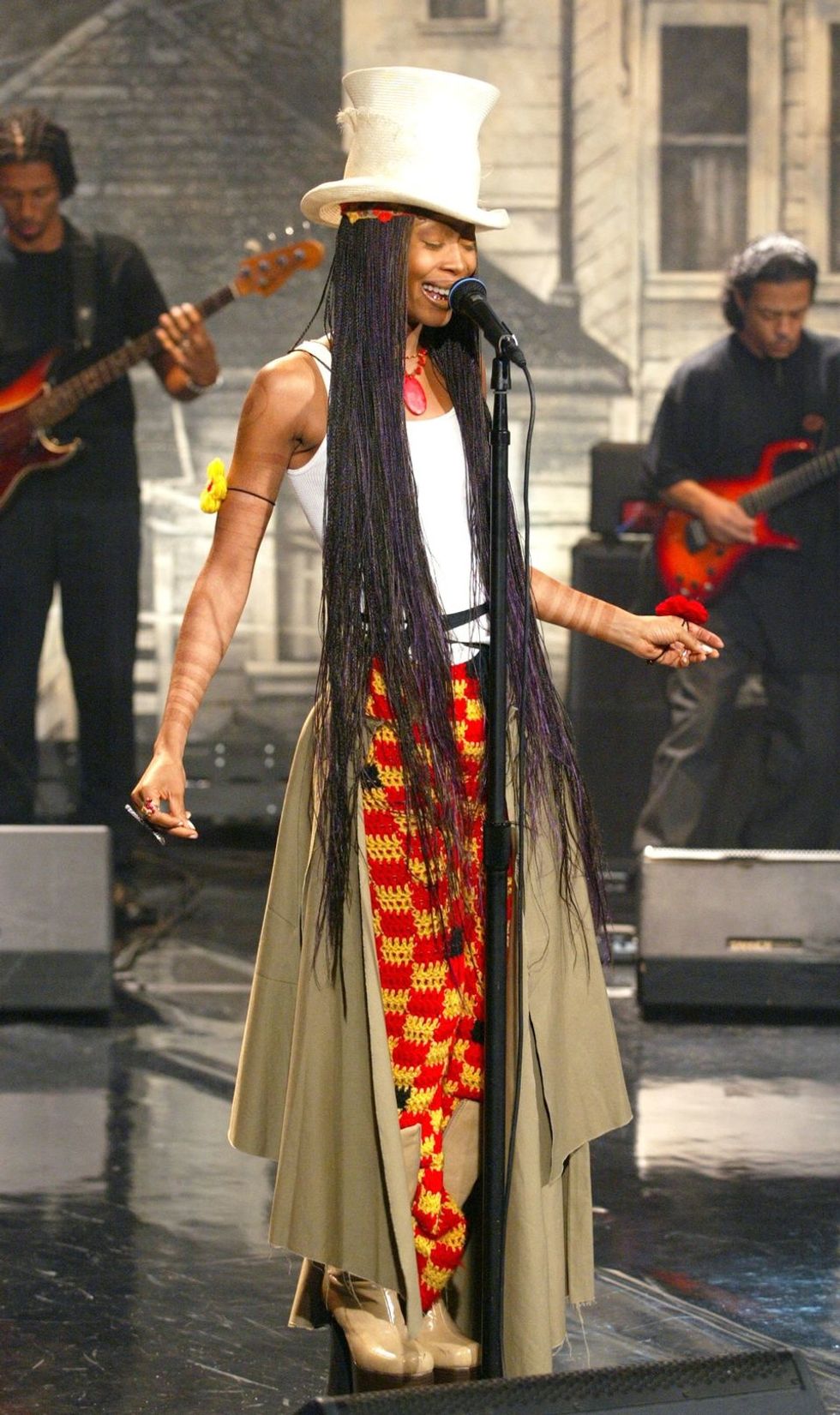 Getty Images
2003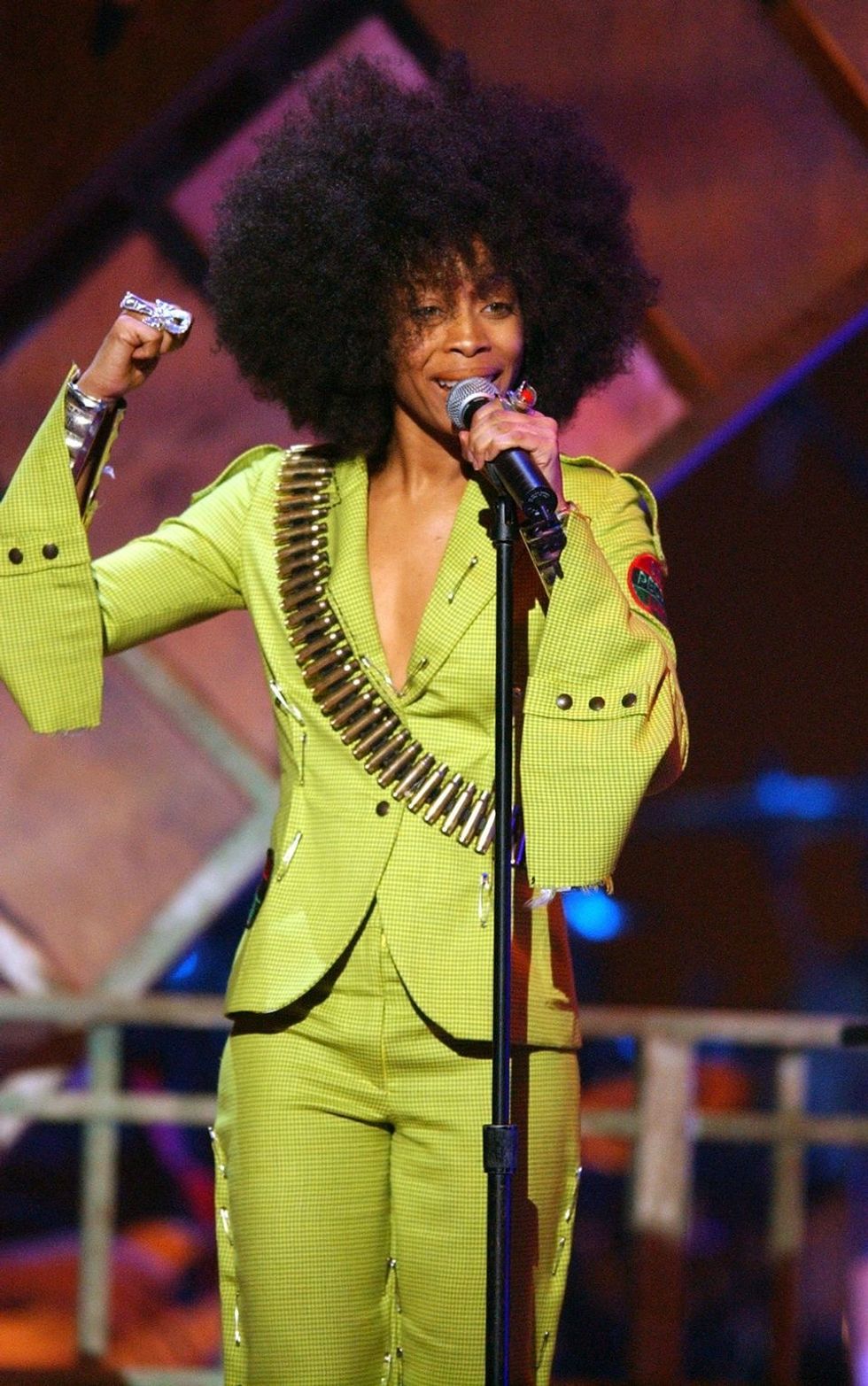 WireImage
2005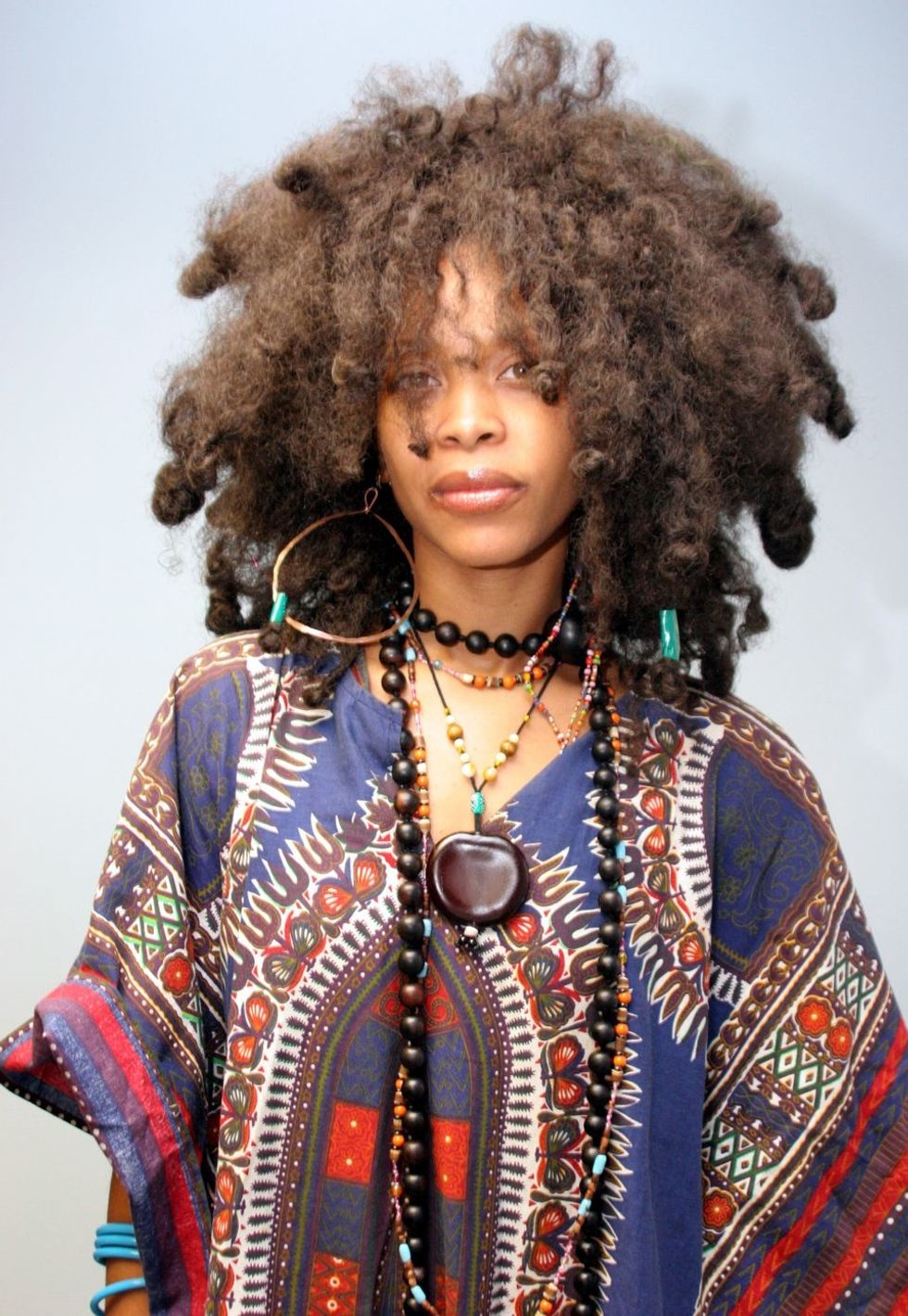 WireImage
2008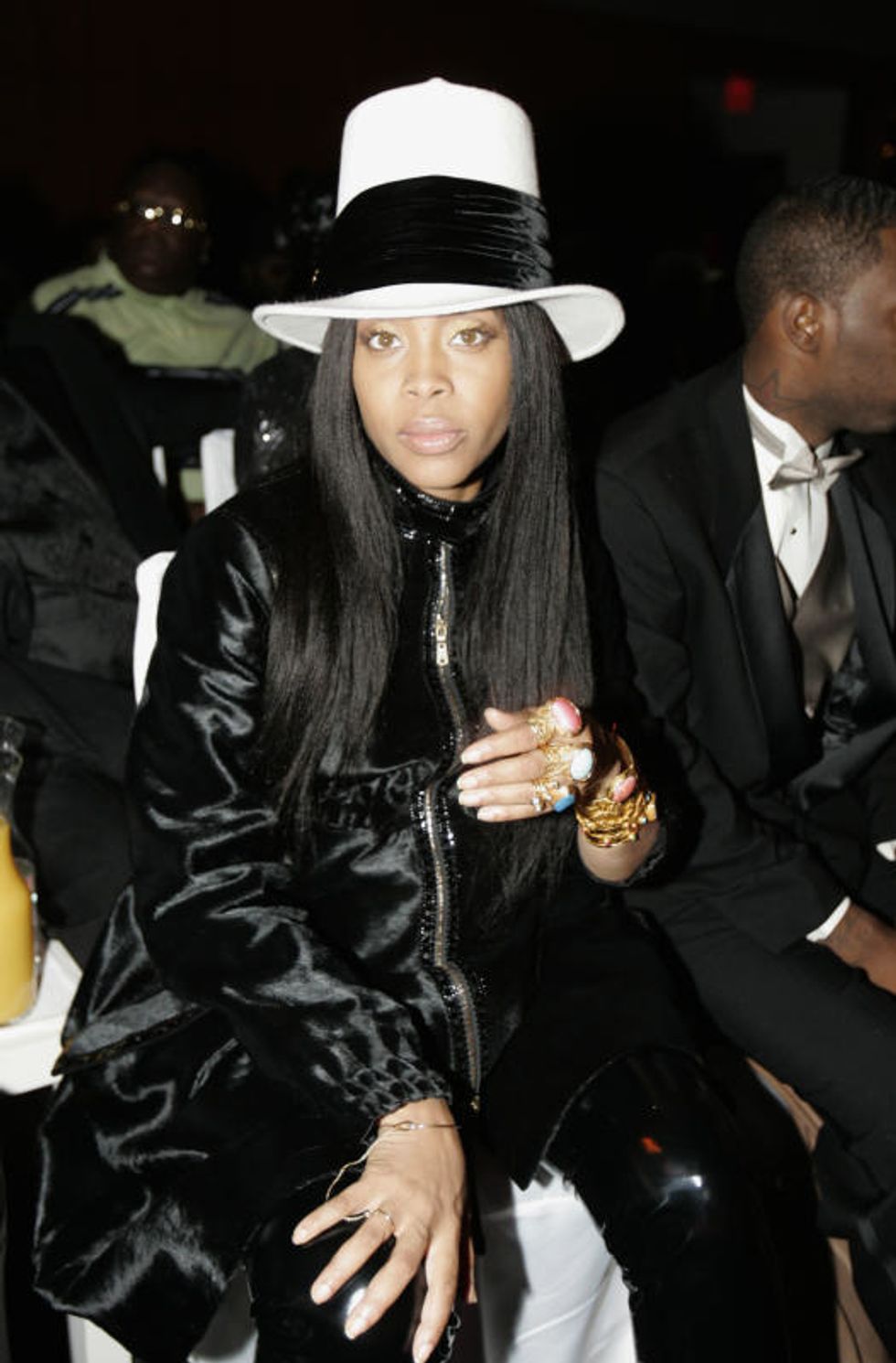 AP Photo/David Goldman
2013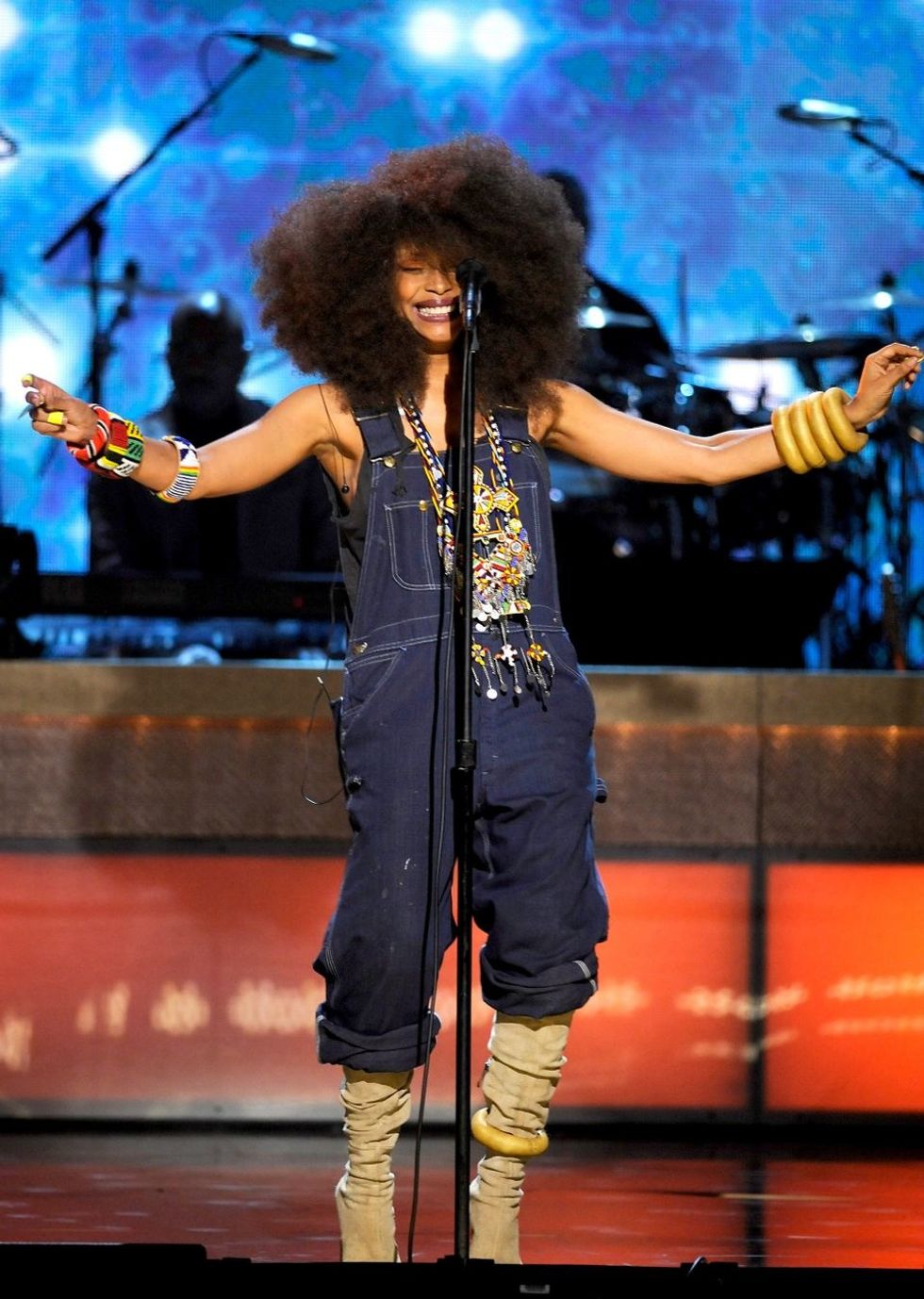 Getty Images
2014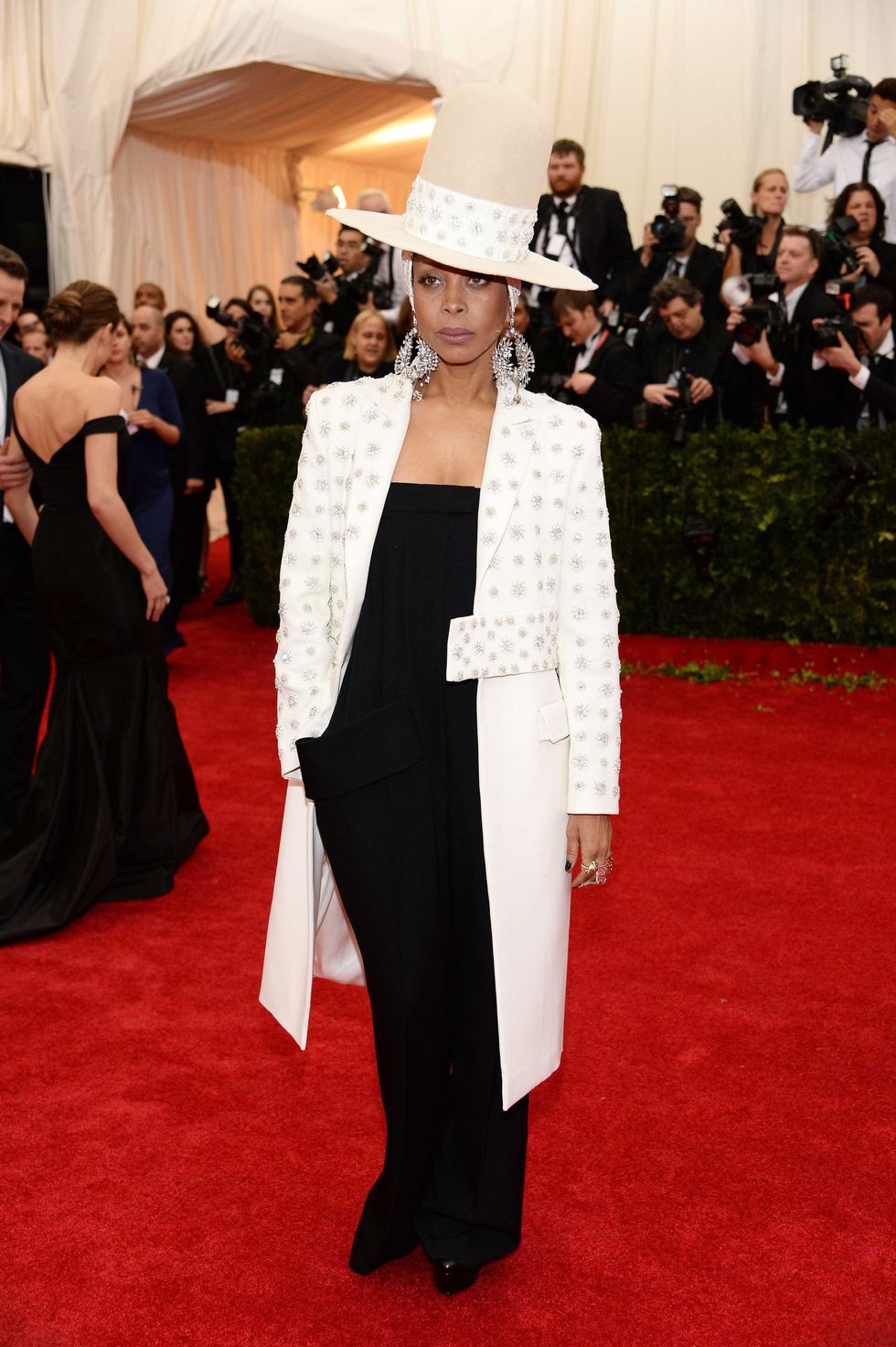 Getty Images
2016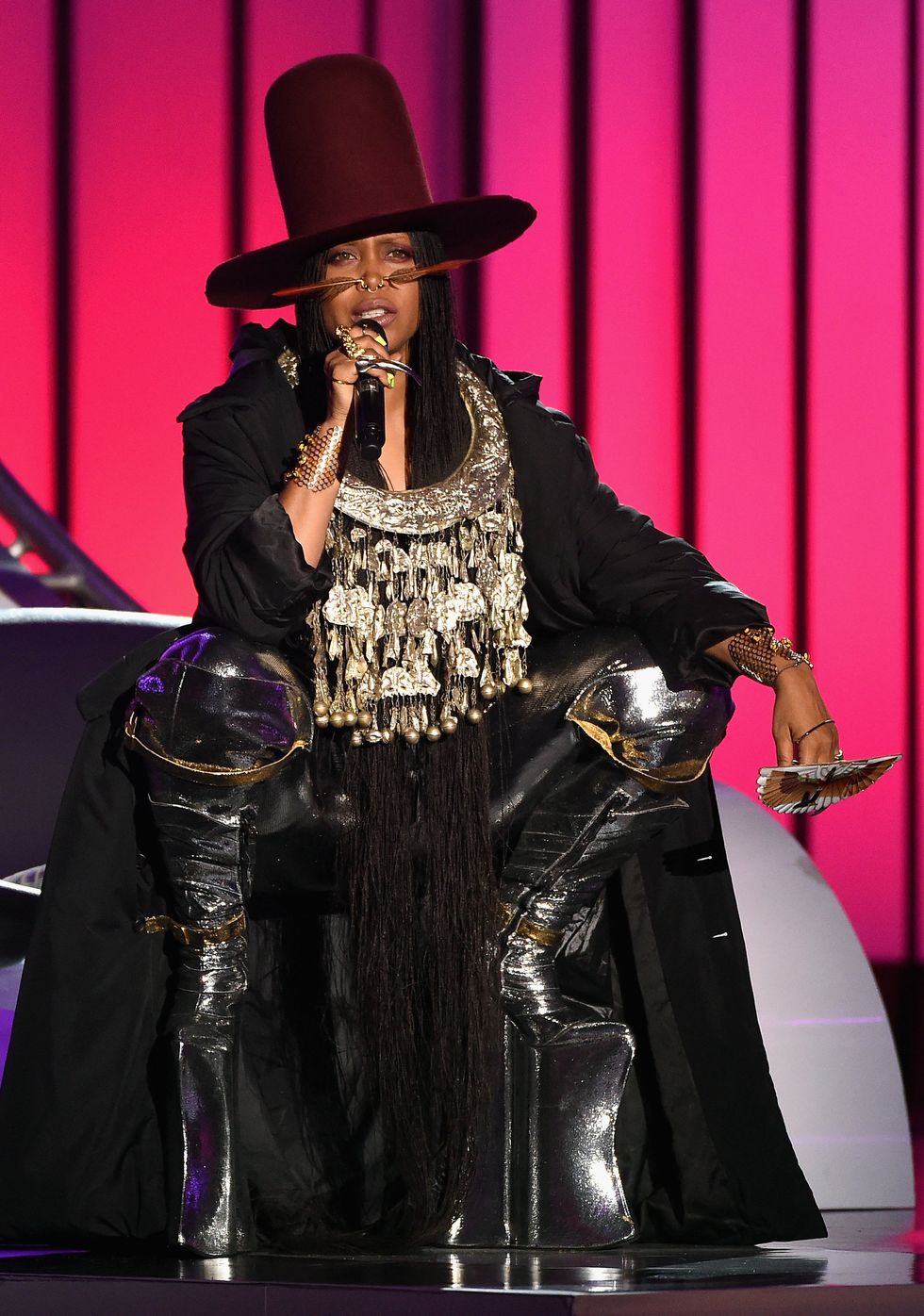 KEVIN WINTER/BET
Featured image by Ruth Ossai/InStyle