At some point in your life, you've probably encountered media or advertising imagery where you felt left out, unheard, or unseen. It's common to flip through popular platforms and never see someone that you connect with - or even someone that seems real. When are key players in beauty going to take notice and really do something about it?
---
In their new campaign, Project #ShowUs, Dove, in partnership with Girlgaze, a platform for female and nonbinary creatives, and stock image conglomerate Getty Images, is on a mission to change that reality and help women define beauty on their own terms. Project #ShowUs is the world's largest photo library created by self-identifying female and non-binary individuals to shatter beauty stereotypes. With over 5,000 (and counting) images, the collection offers a more inclusive vision of beauty to media and advertisers to use in content that reaches women globally.
With over 70% of women feeling like they aren't represented in media and advertising, this work couldn't be more necessary. Could you imagine a world where advertising genuinely touched who it was trying to reach?
On April 4, 2019, Dove gathered a room of New York City media professionals to introduce Project #ShowUs and facilitate an intimate conversation: Taking Stock: A Discussion on Media, Representation, and Women's Self-Esteem. The panel included founder and CEO of Girlgaze, Amanda de Cadenet; senior creative director at Getty Images, Dr. Rebecca Swift; Marie Claire digital beauty editor, Maya Allen; a Project #ShowUs participant, Anna Sophia; and Dove's self-esteem educator, Dre Brown. Together, they discussed the power of inclusivity of experience and how Project #ShowUs will revolutionize the media industry and how women relate to themselves and one another.
For Maya Allen, the campaign is both nostalgic and revolutonationary. After recounting her early days as a Black woman in journalism and how she often struggled to find representation of beauty that looked at her, she strongly said, "I'm thinking about every woman I am doing this for." Having the ability to show more depictions of beauty in her stories will be life-changing for the women who never saw themselves in platforms such as Marie Claire before.
More importantly, the onus of providing representation shouldn't always be on the marginalized audience, according to Amanda de Cadenet. Those in positions of privilege, like herself as a self-identified White woman, shouldn't shy away from speaking up and helping to provide seats at the table for other underrepresented groups. Dr. Swift added something that made the room quiet for a moment:
"Do you want to use your power to maintain the status quo or your power to change the status quo?"
​Here are some quick facts about Project #ShowUs that you should know:
Peyton Fulford/Getty Images
1. The campaign is 100% powered by 116 women from 39 countries, both in front of and behind the camera. With photography usually being male-dominated and often shot from the male gaze, these images are truly female-identifying centered.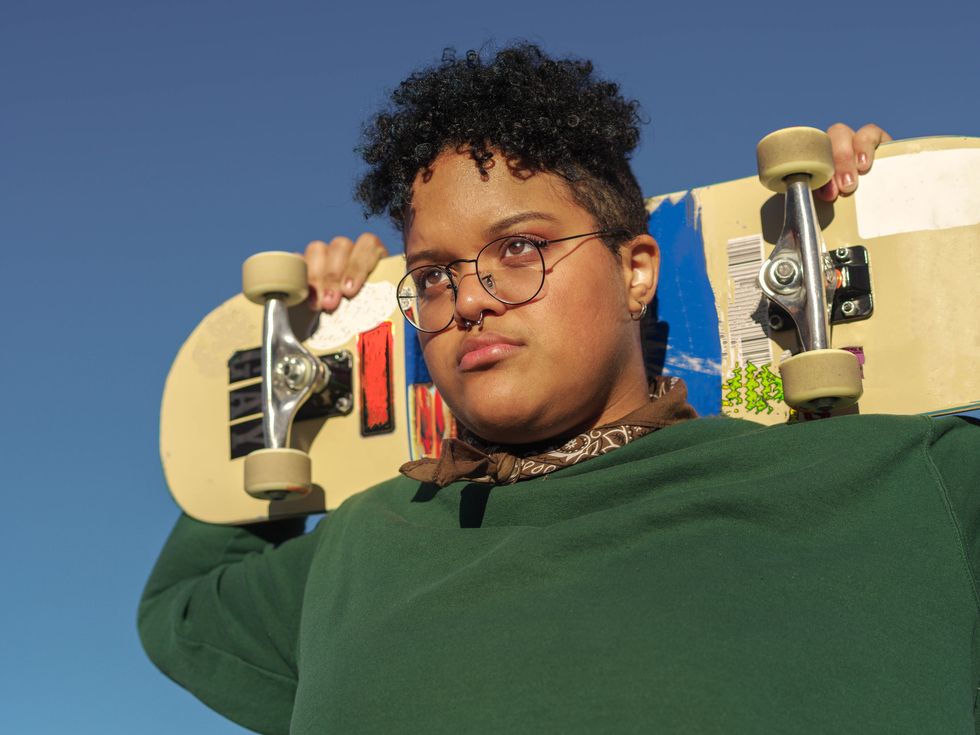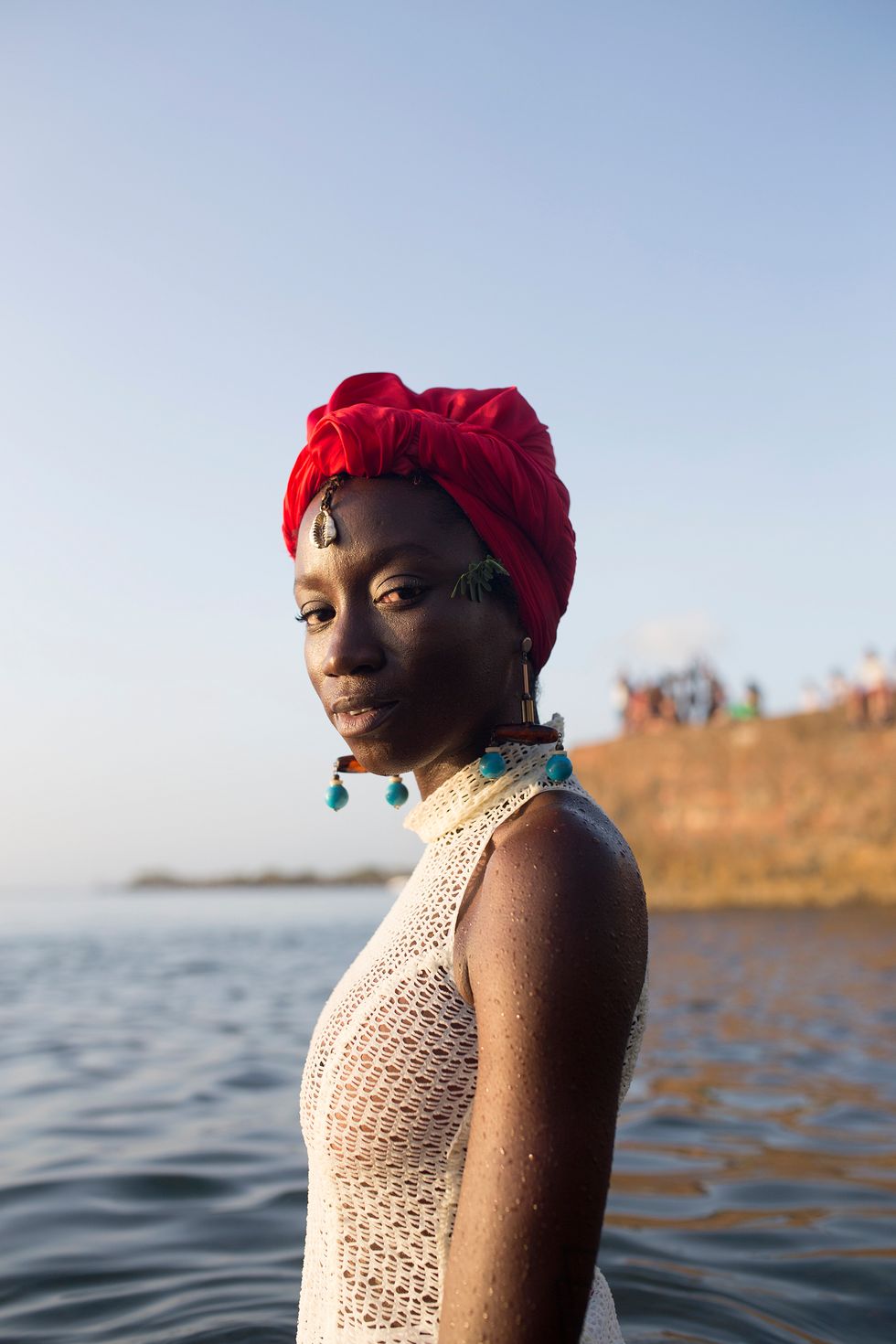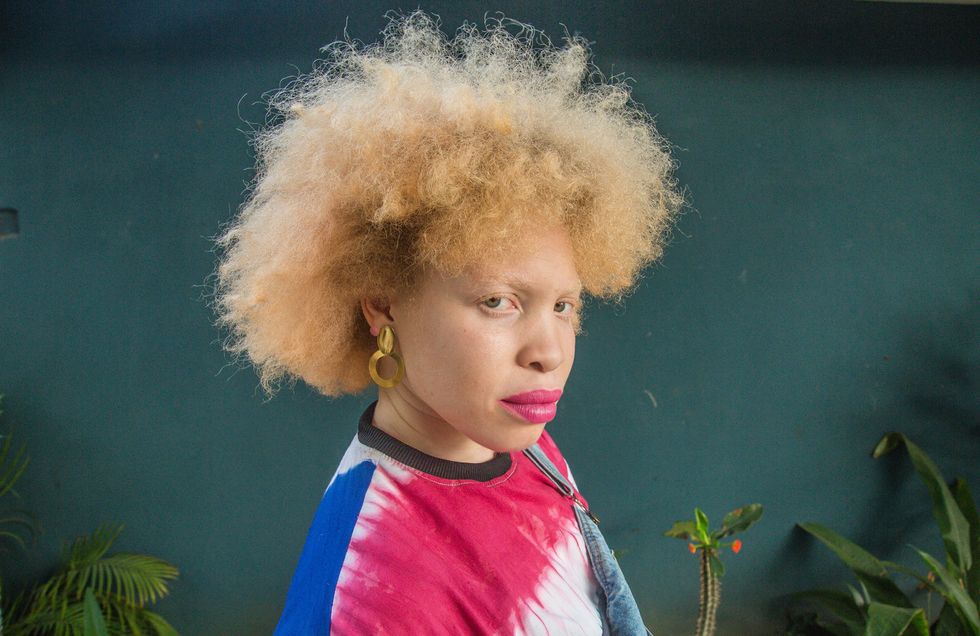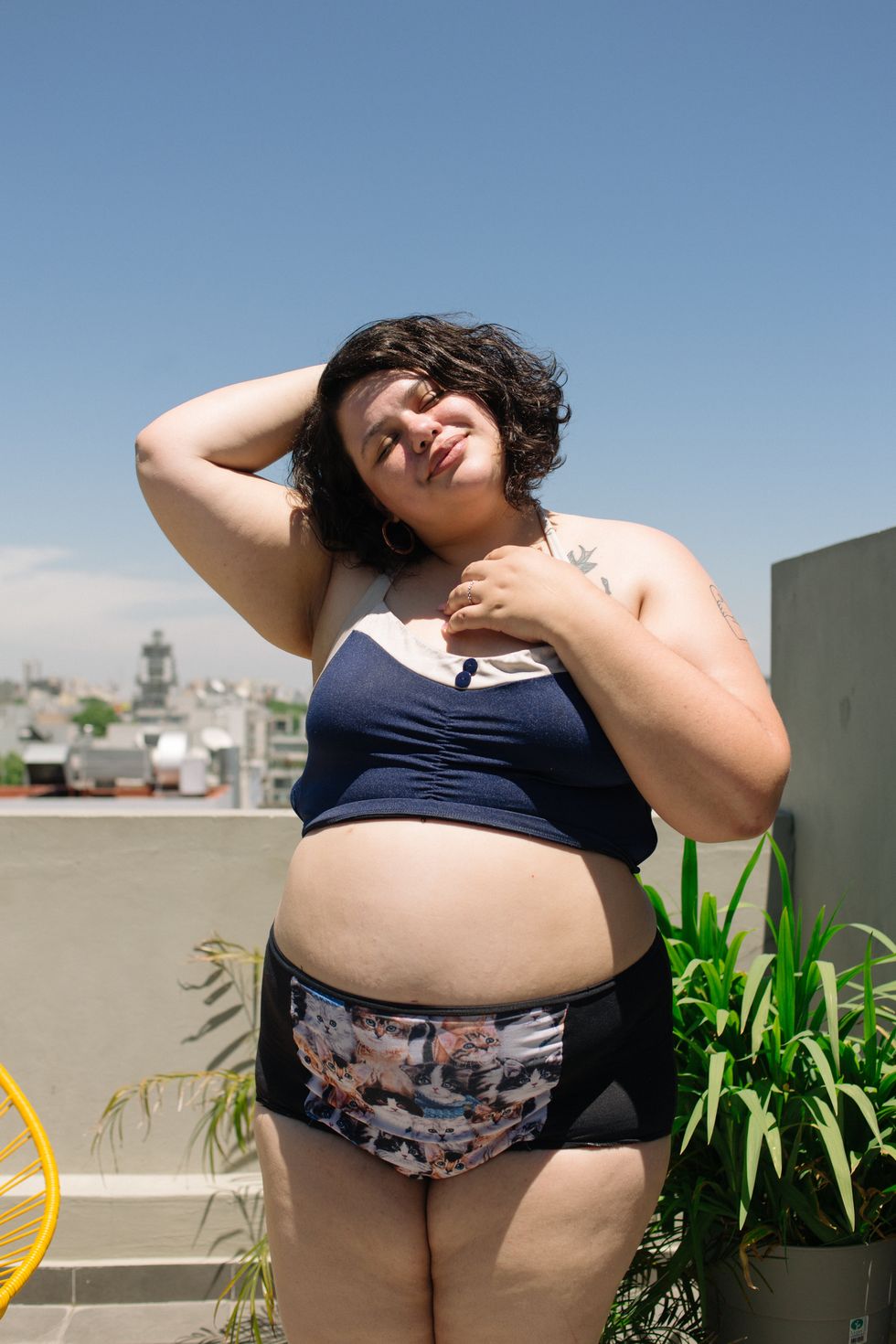 Anna Sophia, a Project #ShowUs participant, told xoNecole, "This has been such an amazing experience. I've had a voice throughout the entire process. I've been able to define myself and just be fully vulnerable and share that vulnerability with people who feel similarly. I felt like it just wasnt only an opporunity to feel powerful but an amazing opporutnity to represent my community of Queer, Black people."
Our hope for this project is that it not only sheds light on women whose voices we never get to see and hear, but that it also truly serves as a tool of empowerment. The biggest act of upliftment often first comes from representative inspiration. Seeing someone that looks like you doing something or being someone you've always dreamed of being is true power. That's showing us so we can show them in its best form.
As Dre Brown proudly urged the room in summary, "When we're allowed to be our authentic selves, that's where the magic happens."
Watch the Project #ShowUs launch video here:
To learn more about the Project #ShowUs campaign, visit: https://www.dove.com/showus.

Featured image by Jabulile Nadia Newman/Getty Images