If you've never heard of Ruby Love, I'd have no choice but to kindly offer a side eye, implore you to drop everything for a quick Google search to get your mind right, and remind you of the golden rule of Black women and innovation where we always solve problems in a way that empowers, enlightens, and inspires. Period panties are no exception, delivering scores of us from the bondage of bulky pads, embarrassing spotting, workout-ruining snafus, and potentially problematic tampons. Ruby Love could be considered the Kamala Harris of period panties.
---
Its founder, Crystal Etienne, launched the brand with a $25,000 back in 2016, well before the dozens of similar lines that exist today were even a thought. She then expanded it into a more than $50 million fem-tech brand that has grown to offer apparel and swimwear. Now that she's taken the game to another level, she's paying it forward, literally, with the launch of CaJE, a venture capital fund she started alongside her husband, Jean. CaJE will provide "soil funding" to early-stage startups founded by women, and entrepreneurs can also access to resources including mentorship.
"The reason it came about is because my husband saw my frustration in the beginning of trying to raise funds and really figuring out everything on my own," Crystal said in an exclusive xoNecole interview. "I get so many inbound inquiries of people asking for help, and he saw how overwhelming it was for them. That is why we decided we're going to use our own funds to help Black women who just don't know what to do and just need like $1,000 to $25,000 to really start in expanding their businesses."
Check out more on why she decided to launch CaJE and how she balances marriage and running her Ruby Love, all while helping others to finance their ventures:
First, let's get into this concept of 'soil funding.' What exactly is it, and why is it important for minority women entrepreneurs?
Soil funding is that family-and-friend round that, as Black women, we always hear about but we don't necessarily have family members to loan us $1,000 or even $500. What was most important to us was that we would use our own funds and we don't have to answer to anyone. We can help who we want when we want to. We have the means to do it—both financially and education-wise—so it was time.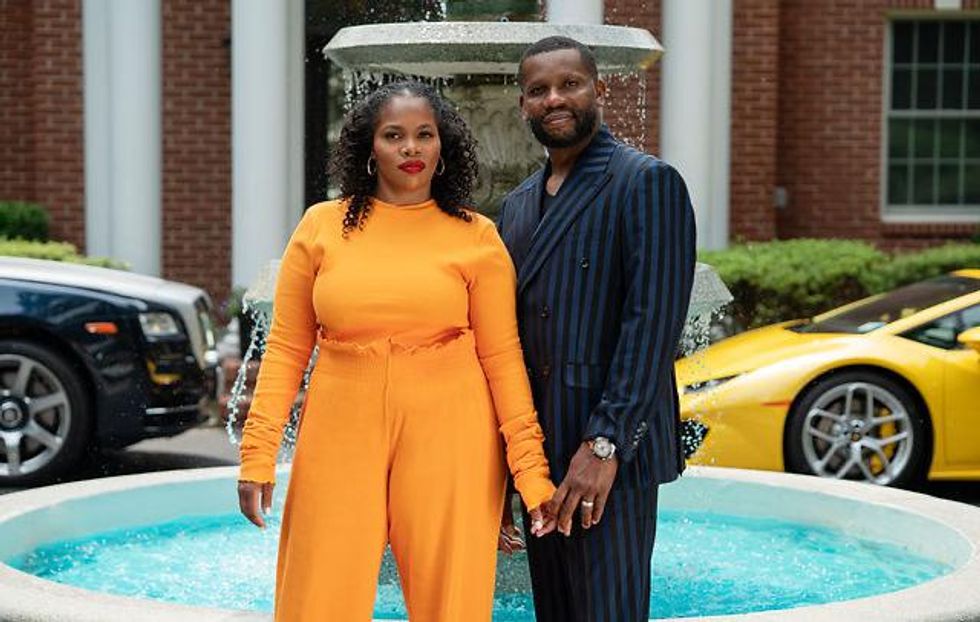 Courtesy of CaJE
Talk about partnering with your husband, Jean, on this new venture. How do you two balance your duties as 'couplepreneurs'?
Crystal Etienne: The key is to stay in your lane. We know what one person is very strong and very good at and we tend to stay in our lanes when it comes to that. My husband and I have worked together with Ruby Love—he's the director of fulfillment and operations—and he controls the back end. I control the front. When there is an issue or problem, the bottom line stops at who is in charge of [that department]. With CaJE, it's the same thing.
What does a day in the life look like for you now that you're running both Ruby Love and CaJE?
I'm still the CEO of Ruby Love, which takes up a great deal of my time, but I also have a great team there. Ruby Love is pretty much established, but CaJE is something new for us. What I have seen, [in terms of] the difference with CaJE, is that people are looking for capital and mentorship. People get so emotional because we're getting deep into showing entrepreneurs and telling them what they need to improve on. And I'm very direct. People have cried while pitching, which I've never experienced before.
I've had people literally break down because they're so overwhelmed and just do not know what to do. They also might feel embarrassed, and I have to explain to them that there's nothing absolutely wrong. You just need to get to the next step.
Find out more about how you can pitch your business and check out Crystal Etienne's Instagram and the CaJE website.
Featured image by courtesy of CaJE