---
From Brazil to New York City, Beleza Natural Institute is raising the bar in the natural hair industry by creating a new way to maintain your natural mane. Beleza Natural was founded by two curly-haired Afro-Latinas — Leila Velez and Zica Assis during a time where it was a struggle for these women to find hair services that provided the proper treatment of curly hair textures. An even bigger struggle was trying to find the right products. Trial and error as well as experiencing a lack of products is something that we can all relate to when it comes to maintaining our hair, right?
Leila and Zica decided to create their own products and services; 25 years later, Beleza Natural Institute was born. Together, they partnered with Columbia University and Brasilia Federal University to improve the treatment and styling process to various hair textures, create profound studies about curly hair and its biochemical structure, and understand the difference between curly, wavy, and coily hair textures.
Most of us are used to seeing our hair textures broken down by letters and numbers like 3B or 4C, but the institute takes a different approach with classifying their products. They classify their products by curl, wavy, and kinky, and use all raw ingredients along with the highest quality water they can find. As a part of their "new natural" approach, they also create achievable hair goals that protect your crown and your self-esteem.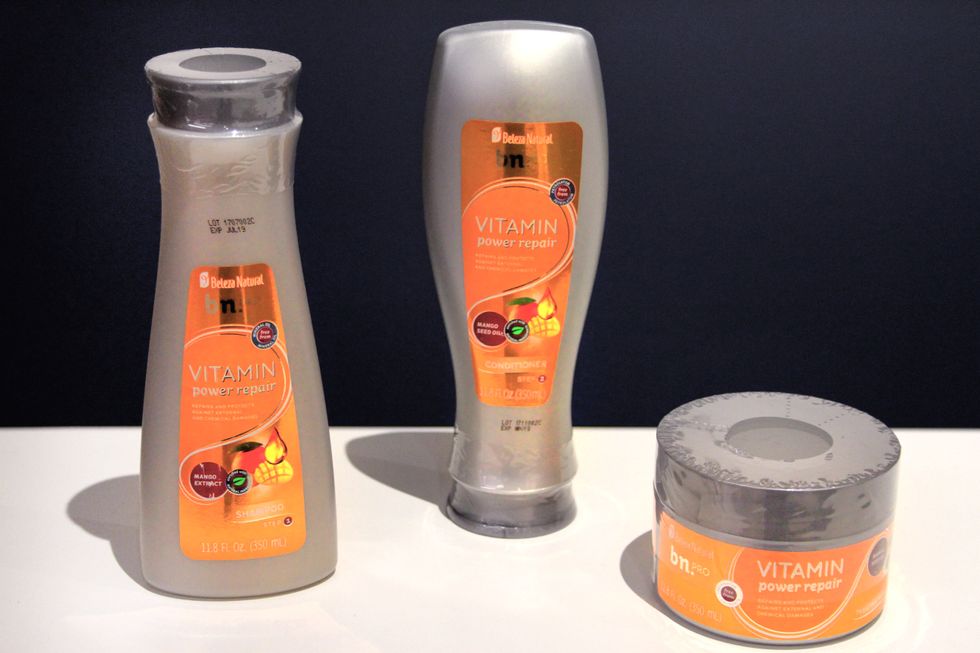 Brianna Rohlehr Photography
Having known all this information about the institute, I was anxious to see and experience it myself. Recently, I had the chance to visit Beleza Natural NYC, and here's how my visit went.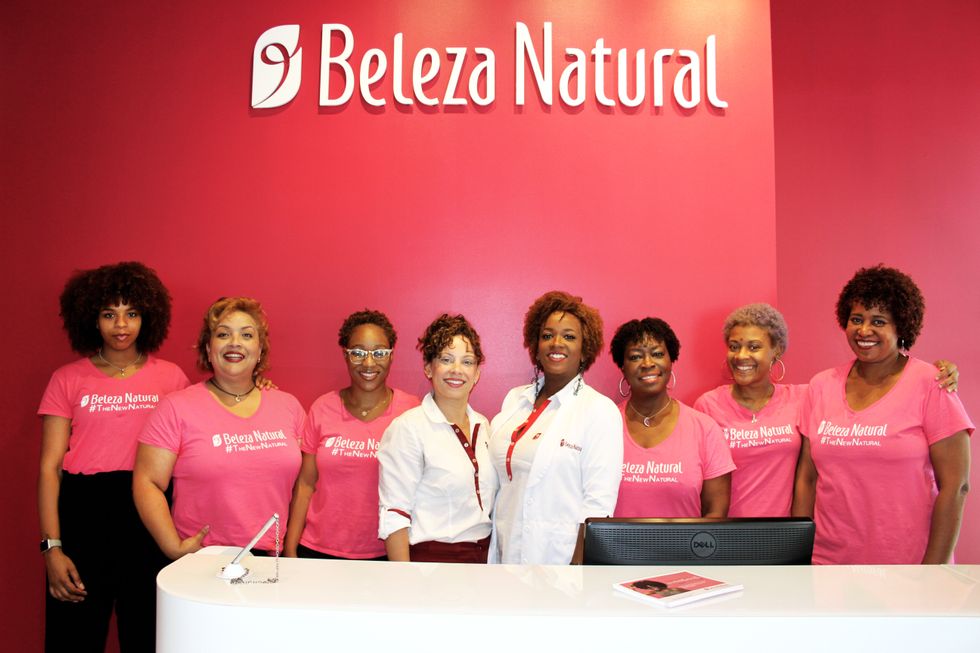 Brianna Rohlehr Photography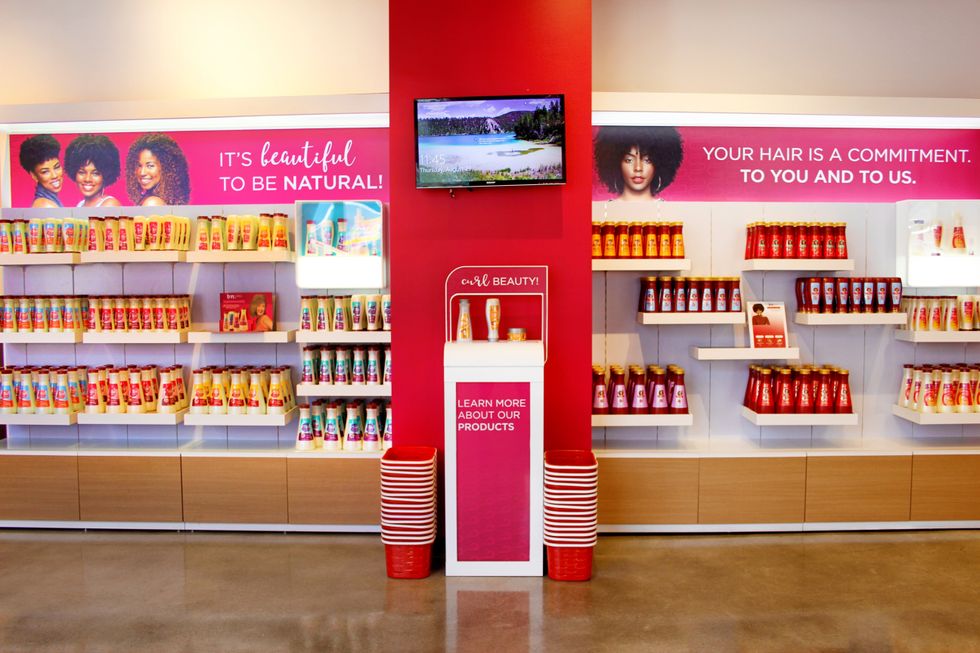 Brianna Rohlehr Photography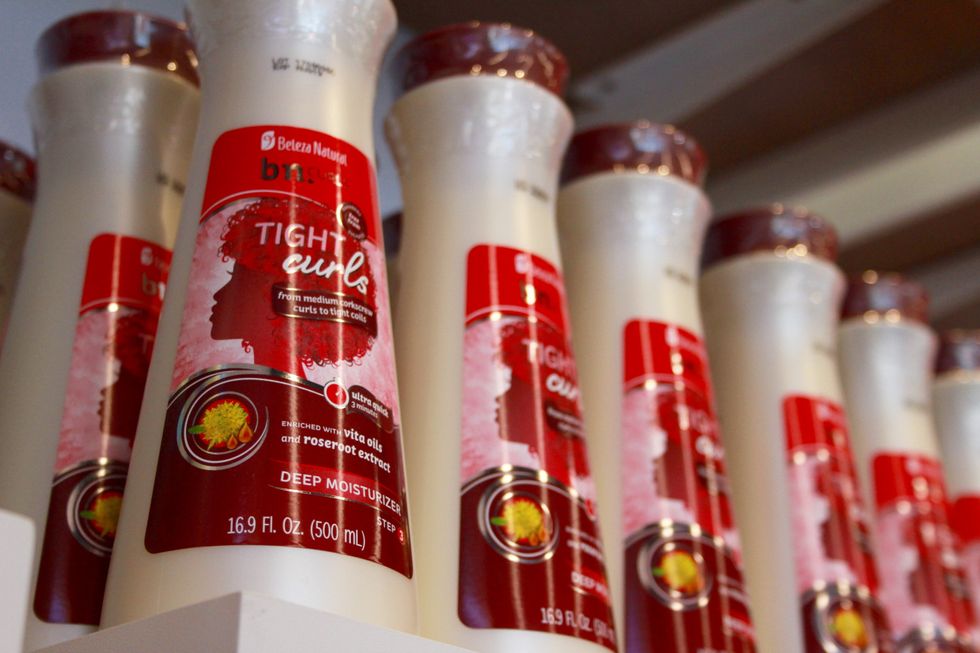 Brianna Rohlehr Photography
When I arrived, I had very dry hair with a lot of product build up. Basically, I was in dire need of a treatment. I realized Beleza Natural breaks down their salons into stations. First, is the one-on-one consultation from the well trained and professional staff. They ask you questions about your hair, give you more information on the products that will be used on you, and then recommend treatments and styles that work best for your hair. When I went, they recommended I use the products for kinky hair and a moisturizing treatment. Then they sent me to the next station, for detangling.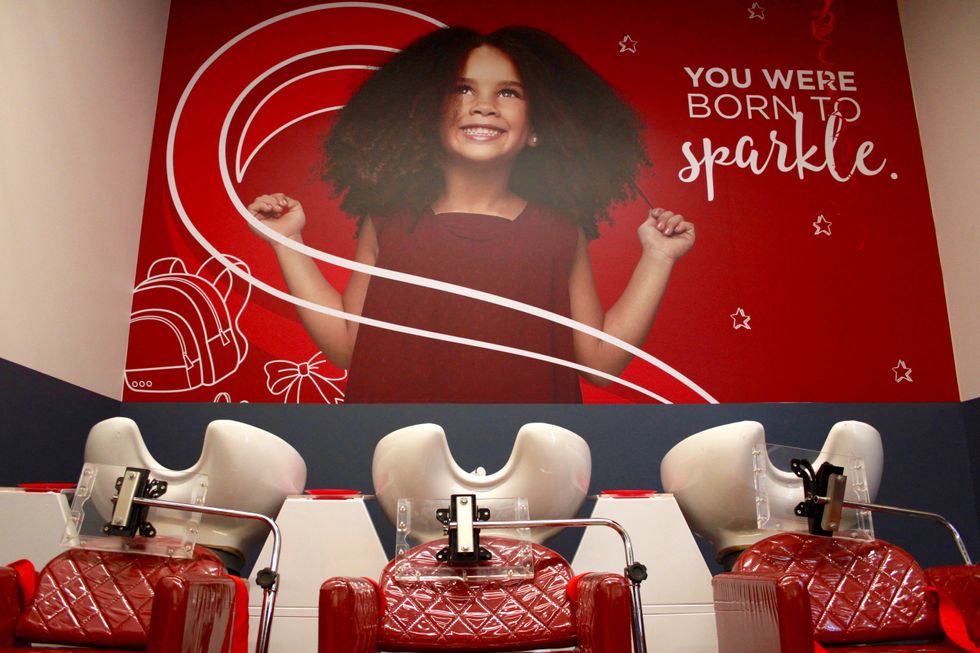 Brianna Rohlehr Photography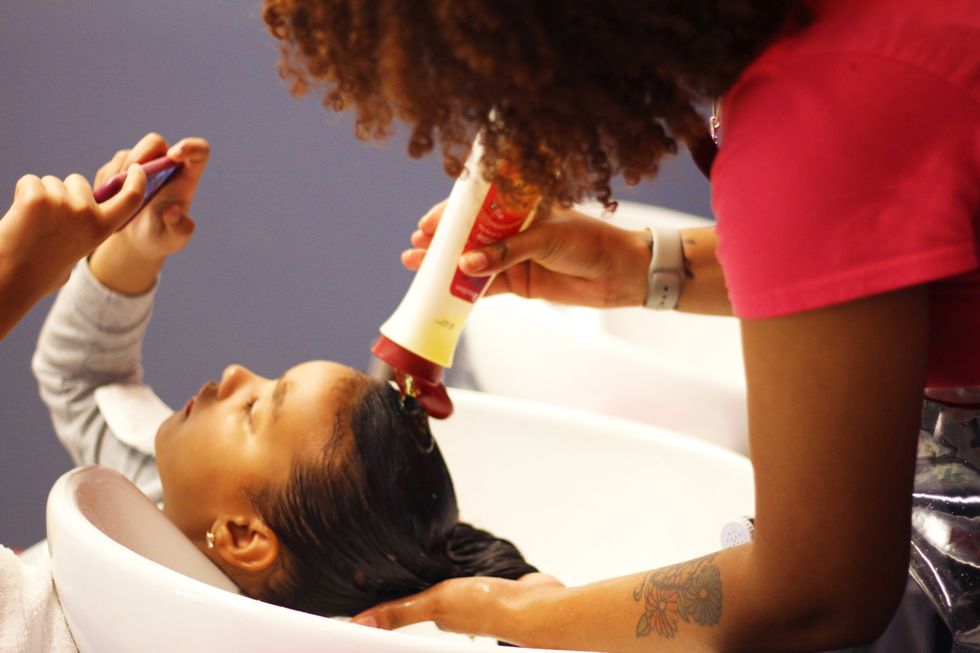 Brianna Rohlehr Photography
The stylist detangled, sectioned and prepared my hair for treatment. Once that portion of the experience was done, I went to the washroom where my hair was shampooed, treated, and conditioned. Then I moved on to the next station to style my hair. They gave me a quick wash and go hairstyle and during the styling, they told me how to use the products and how to make my style last at home.
Once I was done with styling, I was good to go. Typically, the next station would be the drying station but for the style and treatment I received, it wasn't necessary. To complete the experience, I got to walk down my personal red carpet to show off my final look. To be honest, that was my favorite part.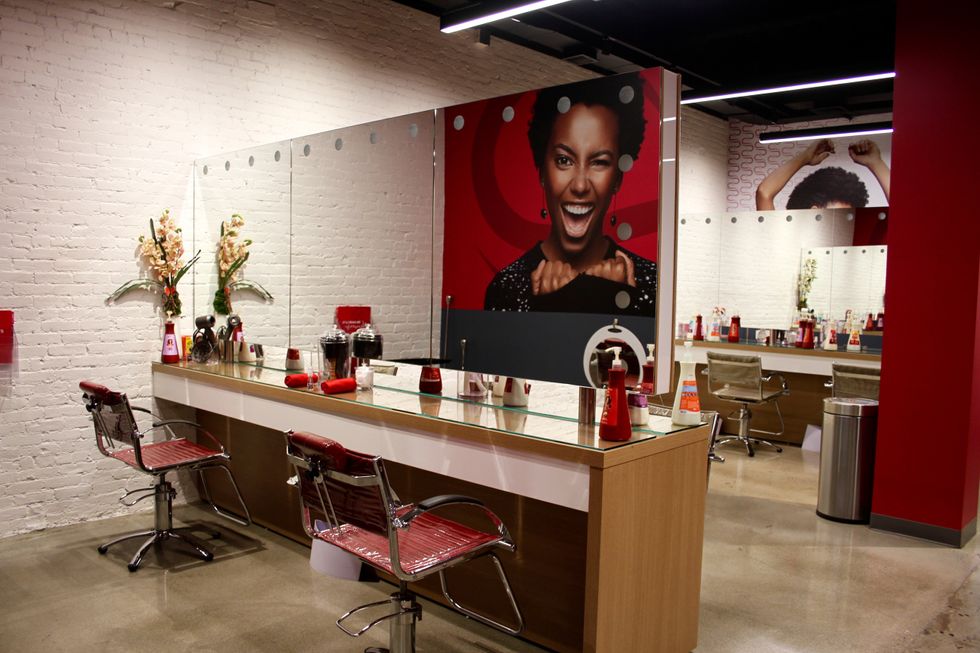 Brianna Rohlehr Photography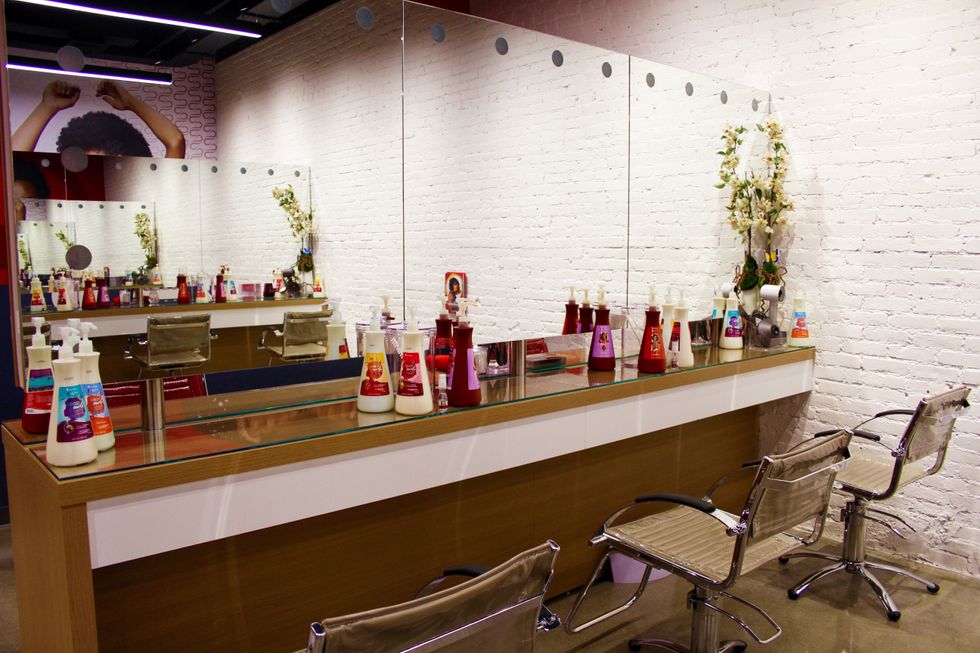 Brianna Rohlehr Photography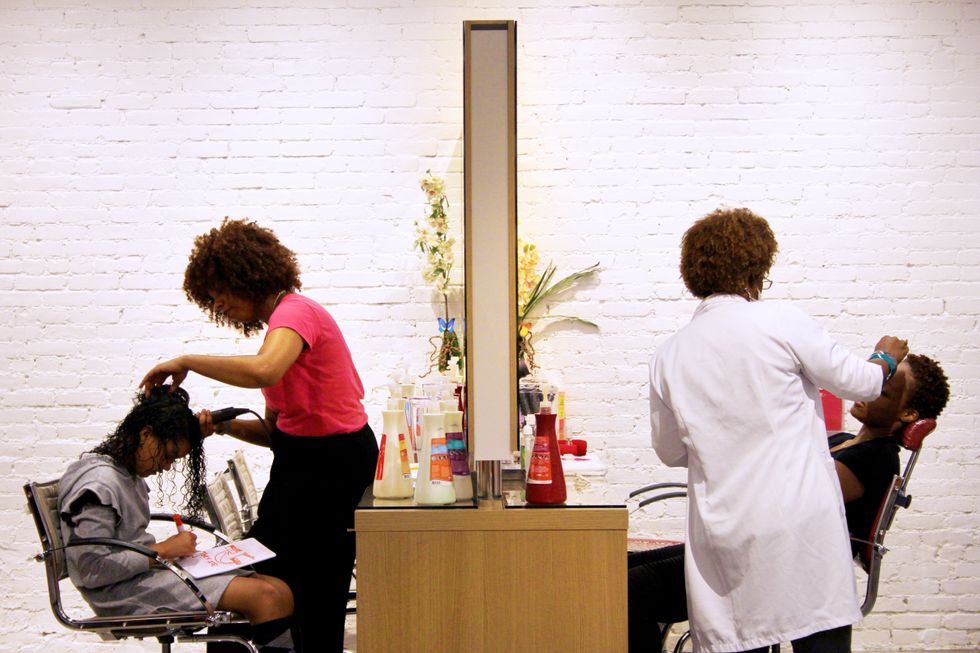 Brianna Rohlehr Photography
Overall, here's what I thought of my experience:
It was very quick and easy. I think having the different hair stations allow you to get in and out of the salon at a reasonable time. Plus, they had a full and extremely qualified staff. I also love the products. I ended up going home with every product from the coily hair product line. The ingredients are indeed natural and leaves your hair feeling very clean, moisturized, and lightweight. Lastly, the pricing is reasonable. Depending on what service you're recommended or looking to get, the cost can be anywhere from $25 - $200, which includes any special additions, such as makeup and eyebrow services.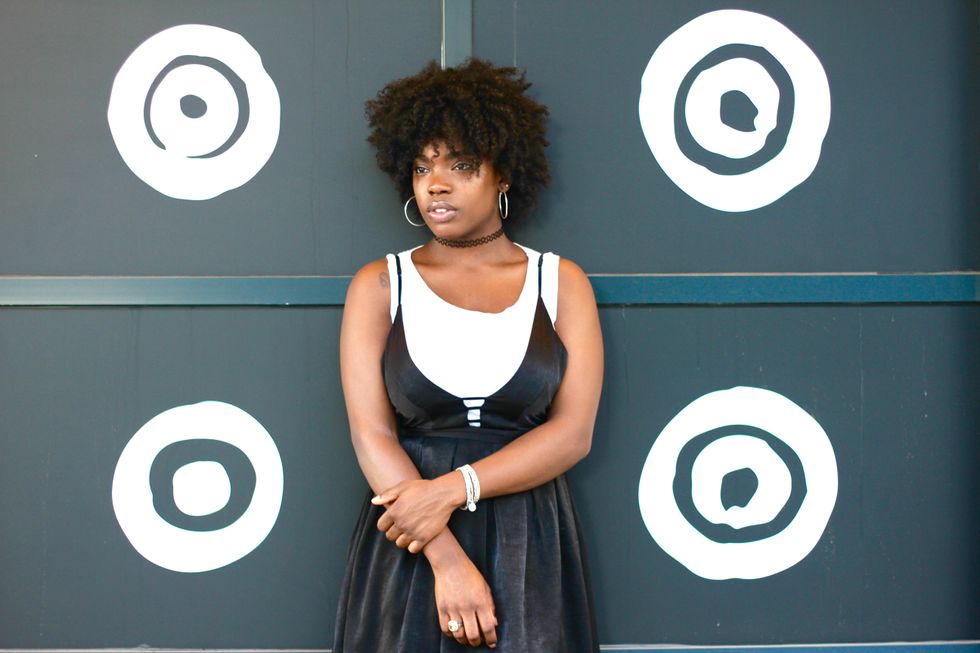 Brianna Rohlehr Photography
When I'm in New York, I'll definitely make another visit. But if you happen to be in the city and need a new salon, I definitely recommend them.
Check out their website to learn more about their services and book your appointment.
Featured image courtesy of Krissy Lewis
Originally published on May 31, 2019