Thirst trapping, waist snatching, check out them Little Debbie cakes she's packing
---
Angela Simmons is back to slay our lives again after partnering with a new swimwear line that will make every woman feel like one bad mother shut your mouth.
The Growing Up Hip Hop star told BET that her new partnership with Swimsuits For All will give women of all ages and sizes a reason to drop their tops and show off a new kind of power suit this summer.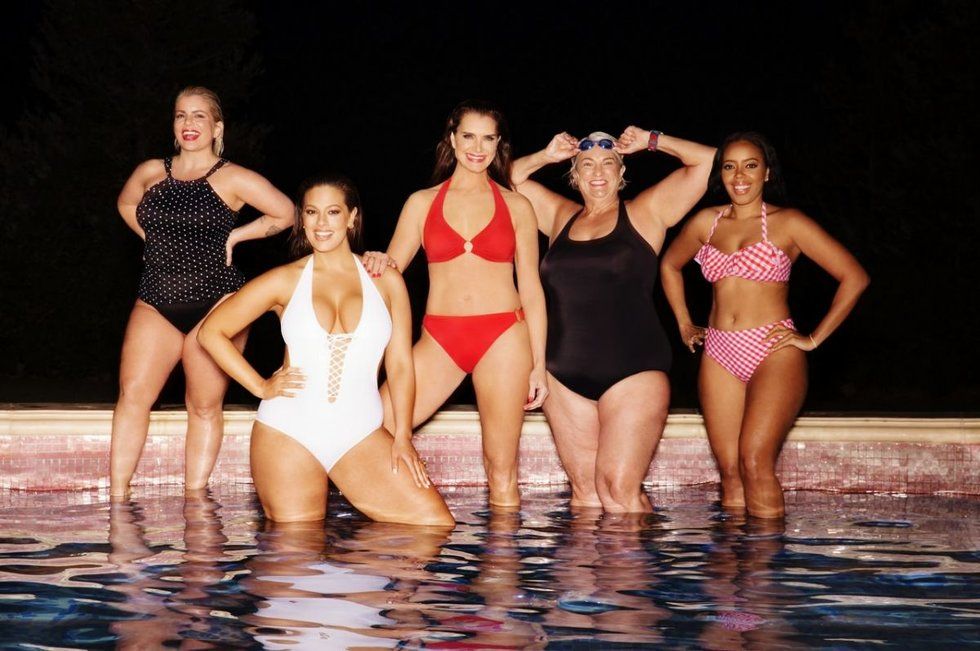 www.bet.com
Angela teamed up with powerhouses like Ashley Graham and Brooke Shields to launch a campaign that focuses on body-positive activism through swimwear that caters to fierce women with dangerous curves. She told BET:

"You know what, I thought it was a really amazing campaign. I loved what Swimsuits For All stands for. They really embrace the women's curves and body. It's for all types of bodies, for all types of women. I felt like so many incredibly strong women were a part of the campaign. I was definitely flattered to be a part of that and honored to be a part of that."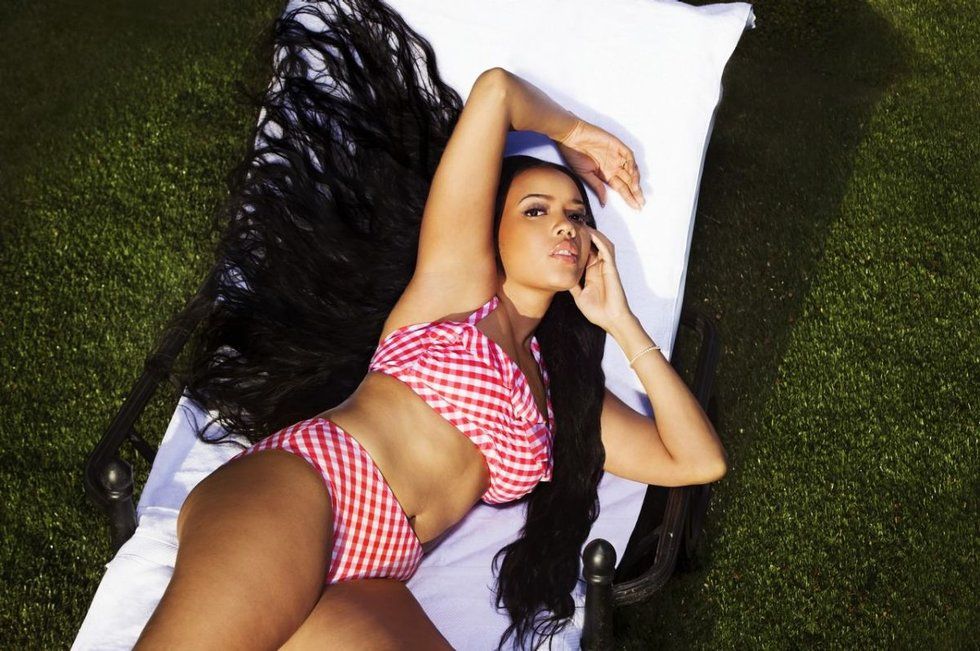 www.bet.com
She continued:

"They were just strong, beautiful, smart women with all different stories and all worked really hard for what they want in life. They were just really great people to be around."
The stylish swim pieces were created to encourage women to find confidence in their bodies, flaws and all. In the interview, she stressed the importance of discovering a positive self-image despite the standards otherwise set by patriarchy.
"I think that it is important for people to just love where they're at and who they are at that moment. If your body is feeling strange, embrace that and love that too. It doesn't matter if you have curves or don't have curves. Whatever it is, I think it is most important to be healthy mentally more than anything."
Angela made a valid point about the blurred lines between wellness and aesthetics that are set for women by society. Even after nine months of pregnancy, women feel like they are expected to have Instagram-ready snapbacks. As women, we feel empowered when we're pleased with our physical appearances but the reality is that we all have insecurities that prevent us from realizing the true beauty in our imperfections.
Only when we expose and confront our perception of beauty can we truly heal.
Angela said:

"I think loving yourself. Loving your body is hard, it comes with time. You know? As you grow up you're gonna see your body change: the shape and all that stuff. It can definitely be a difficult task. For me, I just learned to love myself through it all anyway, through the pregnancy, through everything. I just learned to love myself. It takes time, it takes a lot of alone time to really get to know yourself and love yourself."
I wish my waist was smaller, my booty was fatter, and my back fat was nonexistent. I've refrained from buying a swimsuit for years because I can't imagine possibly finding a water resistant garment that can make me feel comfortable in my vulnerability, but according to Angela this is no regular swimsuit. Issa power suit.
"The whole concept and campaign is that whatever you put on is your 'power suit.' What you put on to go to work is your 'power suit.' What is so powerful about these particular swimsuits is that the whole motto is they're embracing curves and who they are. It doesn't matter if you're curvy, if you don't have curves, whatever it is. That's your power stance. For me, overall, every day what you put on is your 'power suit,' your attitude is your 'power suit,' just who you are in general is your 'power suit.'"
With the help of Angela and her squad of vivacious vixens at Swimsuits for All, make sure to be safe this summer. Because there are some dangerous curves ahead.
Featured image by Angela Simmons/Swimsuits for All