---
Have you ever looked at your bedroom and wondered why it doesn't give you royalty teas? Despite being built for a Queen, you might find that the current status of your bedroom leaves a lot to be desired. Whether it's a change in the positioning of some of your furniture pieces, more pops of color, or just an overhaul where you start from scratch on a blank canvas – you just know, something's gotta give.
Your bedroom is a sanctuary. A place for you to get your zen back after a long day of dusting your shoulders off the antics of the 9-5 rise and grind. And once you've washed the grime of the day away, you should be able to bask in your solitude in an oasis that welcomes you and makes you feel something comparable to the crown on your head.
But where do you begin?
Well, having a Pinterest-worthy master bedroom doesn't mean you have to blow your budget in order to do it. No matter your budget, you can execute it all with just the right balance and finesse.

Once you learn the basics, I promise you'll never look back. As an interior designer, I have a few go-to tips that I use to help my clients spruce up any space.
Knock Out Bedding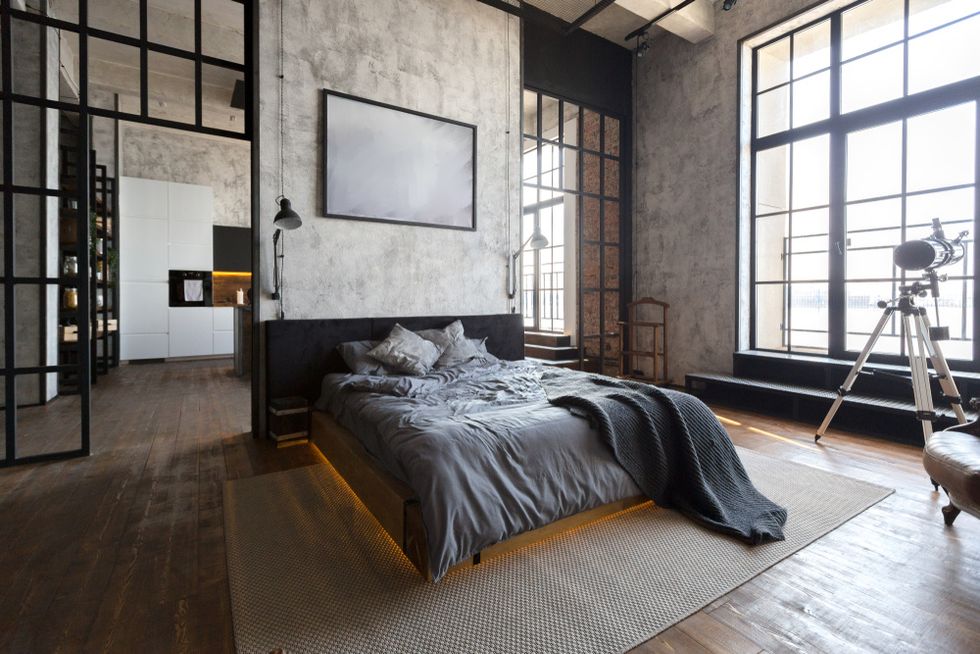 Shutterstock
Your bedroom should feel like a relaxing retreat. That starts with major attention to your bed, and for good reason – you will be spending a lot of time there.
Ground the room with a unique, statement bed frame. To get that glamorous look, the key is to add lots of layers to your bedding. Create some extra volume by layering cozy blankets, throws and accent pillows on top of your standard sheet and comforter set. Sink in, and rest easy.
Art That Sparks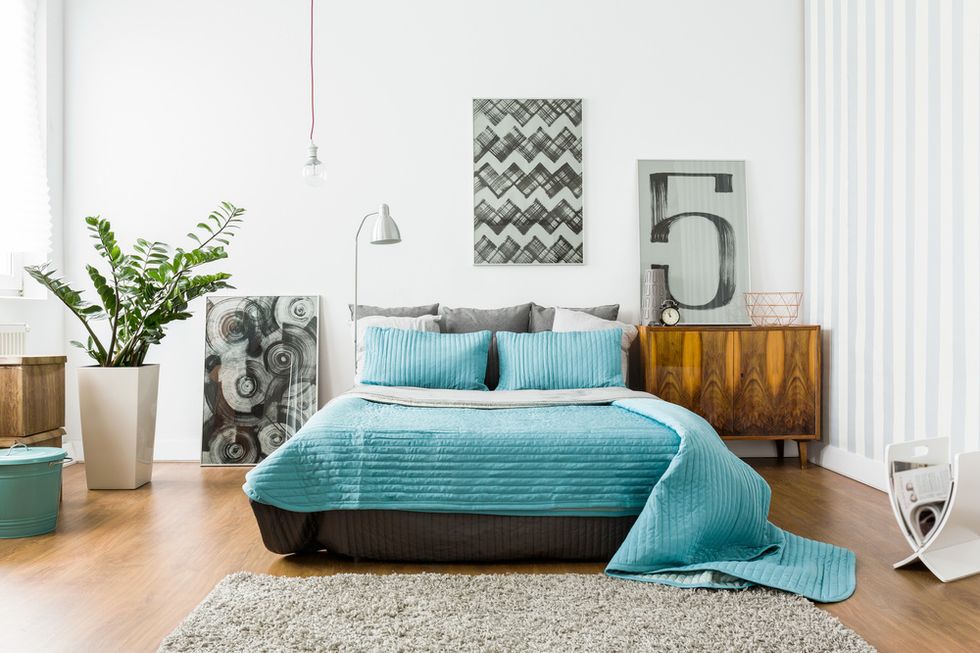 Shutterstock
Find that piece or two that you just love. You want to invoke feelings of happiness in your space. Don't be afraid to go a little bold here and hang pieces that add vibrance to the room.
While on the topic of art and wall décor – family photographs are wonderful additions to your living room and shared spaces. In the bedroom, I recommend swapping them out for other pieces of art or photographs that calm or inspire you. This keeps the room less emotionally charged.
Pro Tip: Try to hang your art near "standard" eye-level. For most spaces, that means that the center of your painting should be about 57 inches from the ground. Grab your tape measure and double check before you make any permanent holes in the wall!
Don't Skip the Window Treatments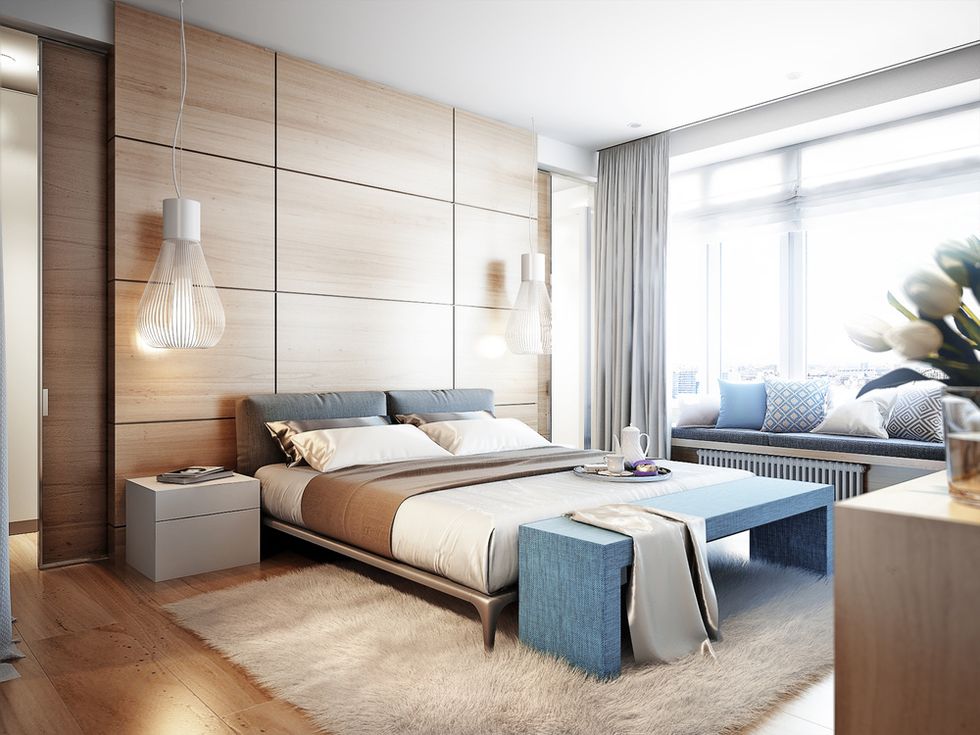 Shutterstock
The windows in your room have such a huge impact on your mood and canset the stage for some major glamour.
Give some thought to how much light you want to let into your room. If you have an East facing window, in most regions of the U.S., you may get hit with a lot of morning sun. Consider blackout curtains in a lux velvet or thick linen.
Pro Tip: When hanging curtains, be sure to hang them higher and wider than your window frame. At least by 3-4 inches. This gives the illusion that your window is bigger and creates a more balanced look.
Texture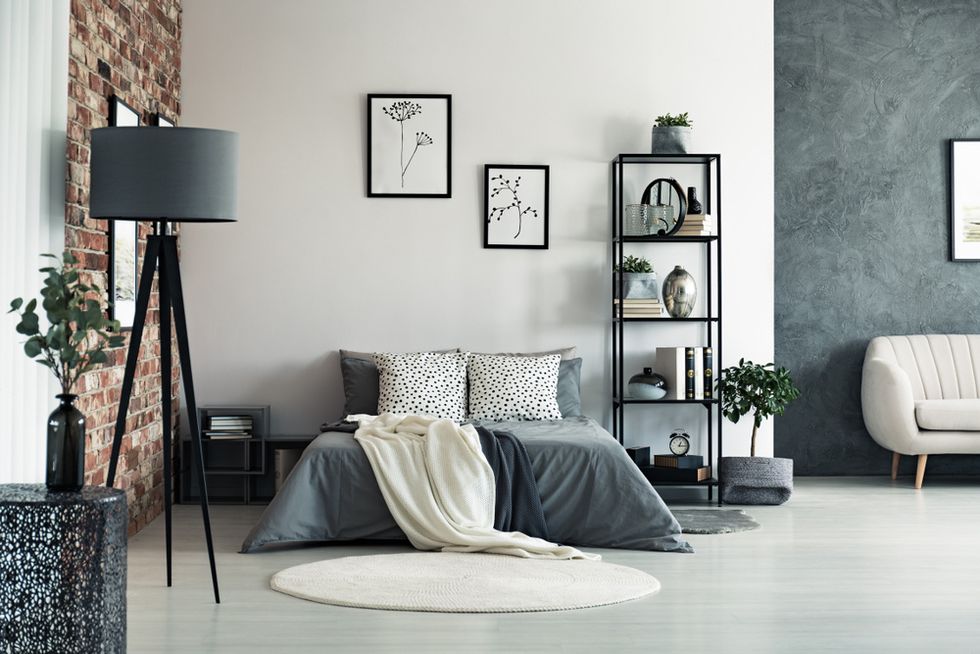 Shutterstock
Keep it fun and interesting by adding different textures throughout the room. Mixing in varying textures of furnishings and fabrics gives the room dimension and keeps it from feeling flat. Even if your room is monochromatic, you can use different materials and finishes of the same color to add visual character.
Patterns and Colors That Pop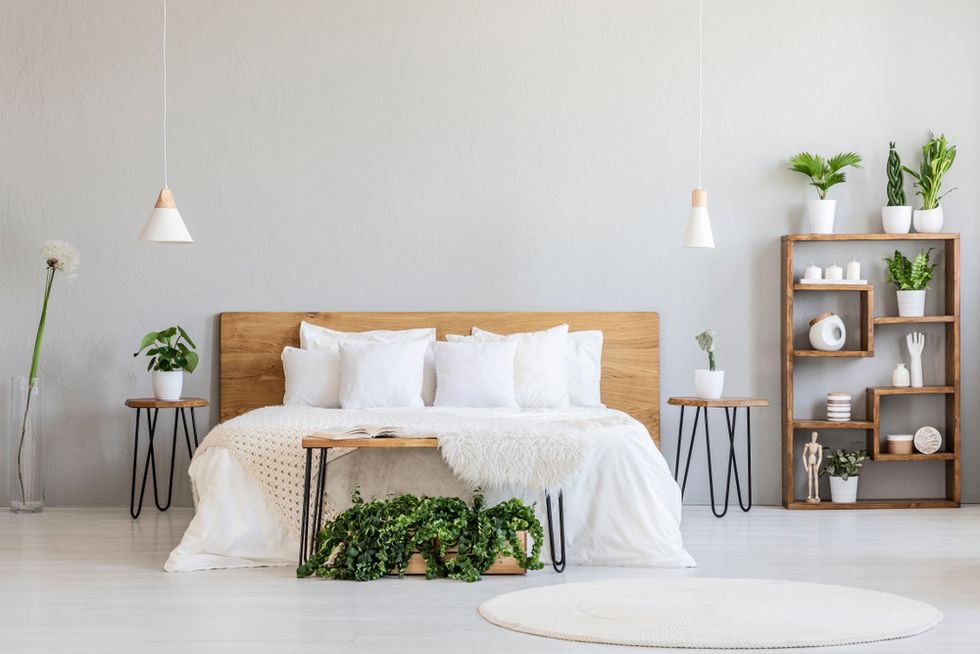 Shutterstock
Just like you can mix up textures, don't be afraid to shake things up buy combining different patterns and colors. You want the colors and themes in your room to compliment one another, not necessarily match.
What are some ways you're looking to revamp your bedroom? Let us know in the comments down below!
Featured image by Shutterstock