Does anyone remember when Wale used to talk about love, relationships and #thatthing as a guest blogger for Honey Magazine? Well it looks like he's no longer running from those things since his longtime girlfriend Chloe Alexis recently gave birth to their first child, Zyla Moon Oluwakemi. The couple previously experienced a miscarriage that Wale rapped about on his single "Matrimony".
---
One thing for sure is that Wale has wanted children for a while now. A few years ago while on a promo run he talked about fatherhood and how he couldn't wait to experience it as well as the issue with men and women staying together.
"I just feel like we just can't keep running away. I can't wait until I have kids because I've got so much love to give them. That's going to be what's going to give me that peace that nothing is ever going to be able to give me. We just can't keep running away. A lot of times women do add to it now too, like women, a lot of them like to manipulate men and use their children as pawns. I always say, 'Why use you're child as a pawn, when there should be a king and queen?' Like, a lot of women will be like, 'Oh, you're not
going to come and pick your child?,' when in actuality they really wanna say, 'You're not going to come over and make me feel okay or give me some type of attention? I've put on this weight since this baby and I ain't been looking the same and my self-confidence ain't what it used to be and I need some type of attention.' That's what it really means sometimes. They tried to make it seem like the [guys] don't care about their child or whatever. But for the most part, black women can't keep running away. That's a cycle that's been around for years."
But Mr. PYT himself wasn't always so sure about commitment and relationships; blaming his habit to shy away from monogamy on his flaws.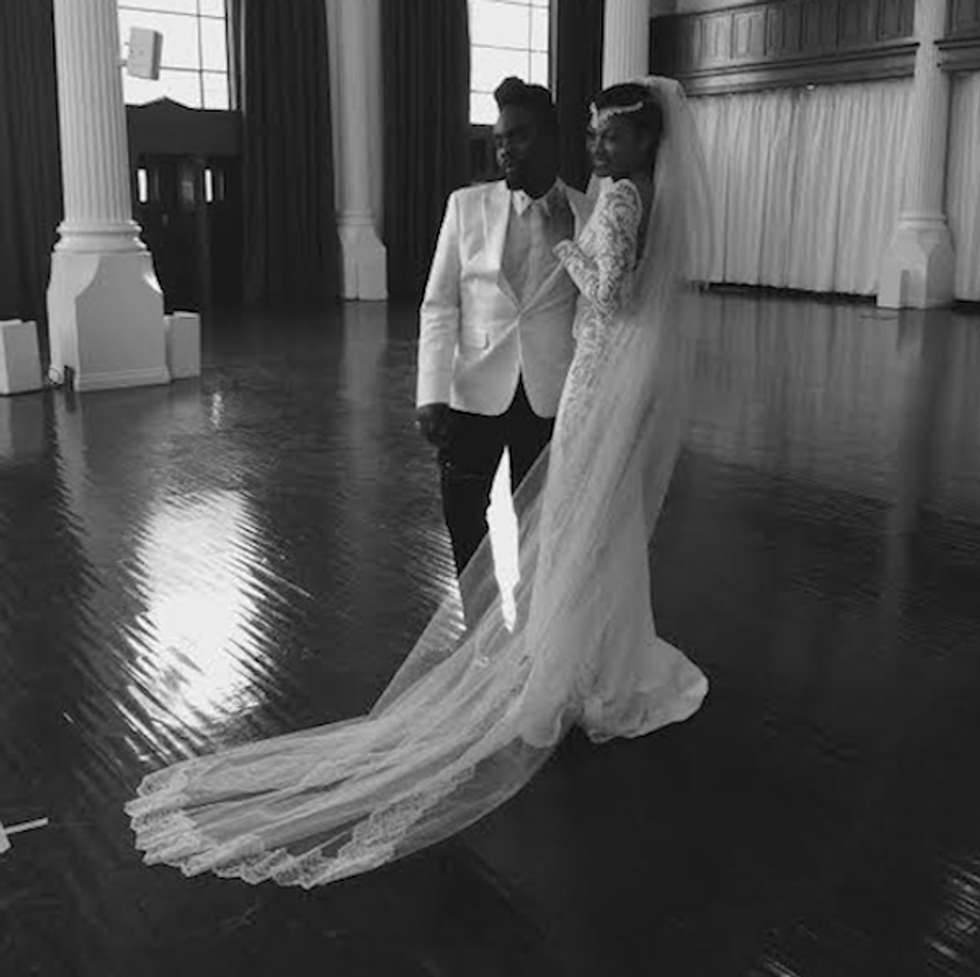 Wale and Bria Murphy on set of Wale's "Matrimony" video
"Because of my attitude, my greed. The nature of a man I embody that. I'm a living embodiment of all the flaws, greed, the selfishness. I've got all of those things. I'm just knowledgeable enough to speak on them and I'm secure with where I am in my life. A lot of men keep it inside or are living in denial. I just live my life that way."
At least he was honest!
There were also times when he didn't believe in love and hadn't quite figured out what it was.
"I went through years at a time where I didn't even really believe in it. I thought it was all chance and chemical imbalance. It was kinda euphoria, when its like the right time, the right place, the right shape, the right situation. When you think something is going on in your mind and in your heart but in actuality its all lust. As growing I'm still trying to figure out what love is to me. But I think it is different to everybody though. I really do think there's a different internal definition that's beyond words for everybody [and] for what love is. There's relationships where people really can feel love but there not magnums. So, everybody's description of love might be different and I'm still trying to figure it out."
It seems like all that has changed now with the birth of his daughter. We wish Wale and Chloe much happiness and congrats!