---
Vanessa Bell Calloway is a queen. She is unproblematic, ages like the best of wine (she's 67, whaaaaat!?), and is a gem to the culture. When she speaks up with that very distinguishable voice, we don't question. We just shut up and listen. Mostly because we've all basically grown up with her.
From What's Love Got to Do with It, all the way to Shameless, sis has been a household staple in many television shows and movies since I can remember--with one of her most notable, being her portrayal of Imani Izzi in the original production of Coming to America. Although small, her role was one of the most memorable, as even today, we're still hopping on one leg and barking like a dog a whole 33 years later. 33 years! *Randy Watson stomps*
But listen, as it turns out, Calloway originally auditioned for the role of Lisa McDowell.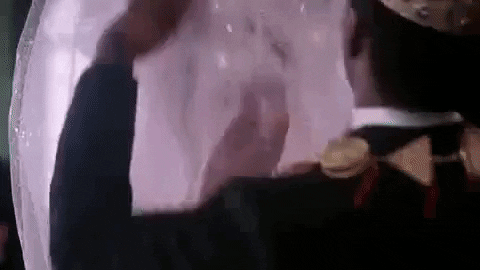 coming to america veil GIF
Giphy
She recently disclosed to PageSix that says she auditioned for the lead female role of Lisa (eventually played by Shari Headley), and believes her complexion played a role in not getting the part.
"When you have white people hiring black people in movies, sometimes a certain look is wanted. I just wasn't light enough, even though Eddie had the final say on who played Lisa. [But] I didn't want the part of Imani, I wanted to be Lisa — I had read the script and I wanted the bigger role."
She continued:
"That's something that we've always dealt with within our race: A lot of men were indoctrinated by having a white woman or light-skinned woman on their arm."
Well, tell us how you feel then, auntie!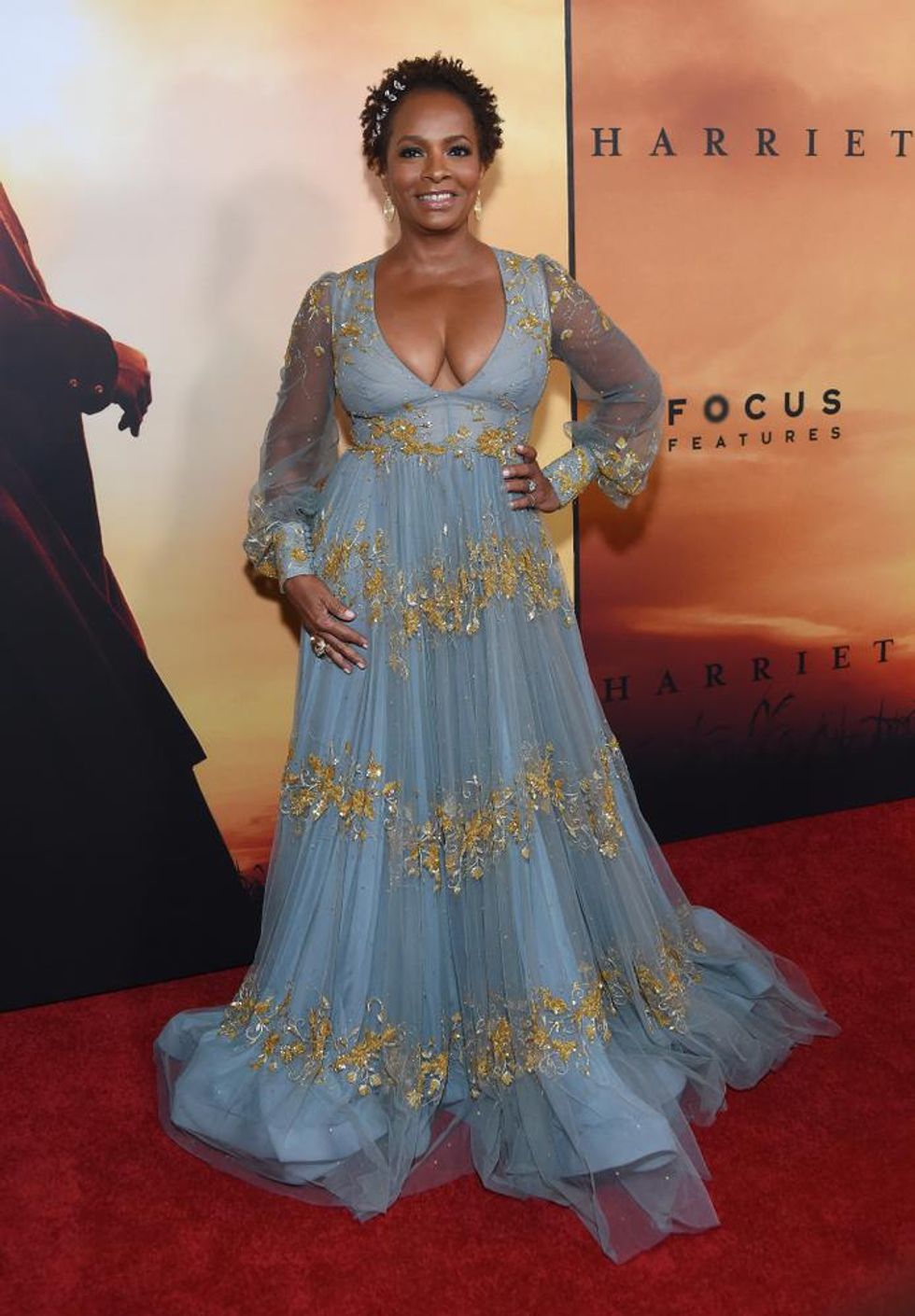 DFree / Shutterstock.com
And according to the star, after much back and forth, her instincts led her to believe that the casting team "wanted a light-skinned girl," especially once production asked her to read for the part of Imani.
"At that point, I knew I was not going to get Lisa. So I went outside in the hallway, looked over the part with five minutes of preparation, went back in, and did the best I could."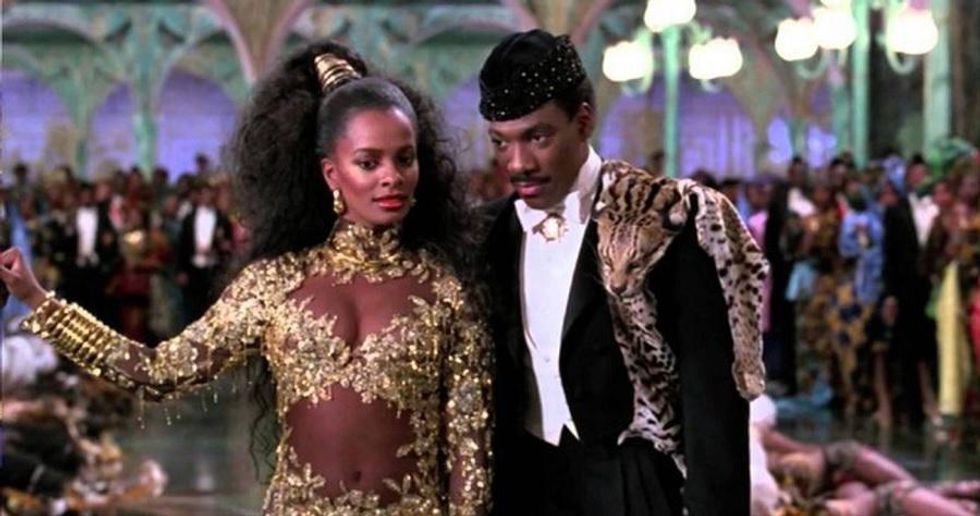 Coming to America still
But don't misconstrue, Calloway is by no means bitter about their ultimate decision, she's just shedding more light on a very real issue. And she believes that despite her experience with colorism, the opportunity outweighed her emotions and she ultimately accepted.
"The real deal is, when you're in a situation like that, you wanna be a part of an Eddie Murphy movie. I wasn't gonna say no! I would've loved to have had the lead part, but I was very happy to be in the movie. I can't lie about that. I said, 'I'll make the best out of this and I'll be the best.' It was a smaller role but it was a glamorous part to play. And Shari did a great job."
Which turned out to be a great decision because the role's influence has proven to be legendary to black culture.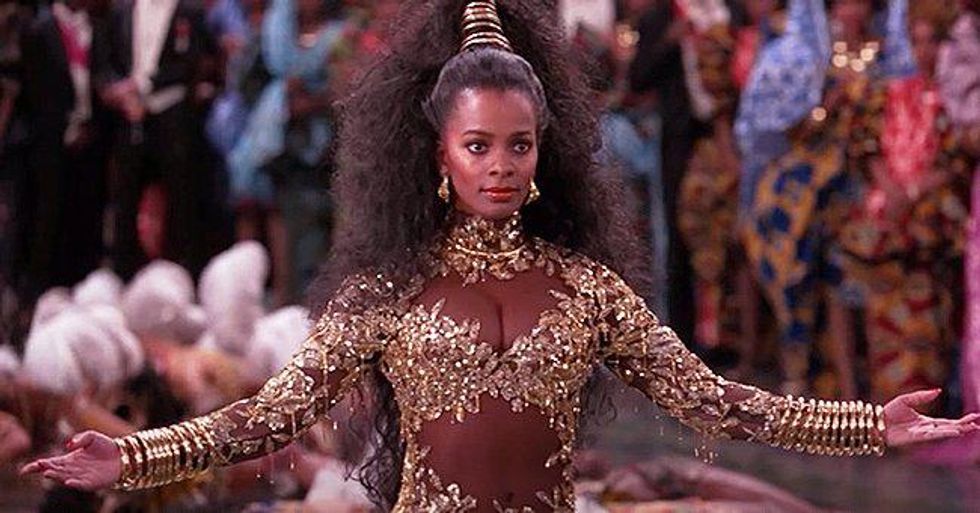 Coming to America still
Celebrities have rocked their best costumes as an ode to the role, with mega-spawn, Blue Ivy, famously dressing as the royal character in 2015. Blue Ivy! *Randy Watson stomps*
Danai Gurira attended Lupita Nyong'o's 2017 Coming to America-themed birthday party dressed as Imani as well.
--
Calloway has been tapped to make an appearance in the sequel to the cult classic, which I'm sure will be just as scene-stealing as the original. The movie premieres on March 5 on Amazon Prime.
*hops on one leg and barks like a big dog*
Featured image via DFree / Shutterstock.com