Sasha Hunter
Sasha Hunter was born and raised in Dallas, Texas. She was a nonprofit owner before shifting into writing resumes professionally. Soon after, Sasha found her passion writing as a voice for women of color on topics like failed love, healing, friendships and self-expression. When she's not being an IT professional, spending quality time with her family and children, or creating resumes that stand out for her clients, she's most likely writing articles to jazz music, discovering new hobbies or eating avocados. Follow Sasha on Instagram at @SweetSoulSasha.
One of the most confusing aspects of breakups is who we end up taking the longest to get over. Why, for instance, does it feel easier to bounce back from parting ways with a genuinely kind, wonderful partner you considered a best friend than an ex who had virtually no redeeming qualities? Why are the people who proved to be selfish, dishonest, manipulative–aka, so obviously bad in every way–sometimes the hardest to release?
I read a personal testimony from a member of @thebodyahomeforlove who wrote:
As a survivor, I constantly wish I could go back in time and change who I was when my assault happened.⠀
I wish I had seen the signs. I wish I had never entered that relationship. I wish I loved myself the way I do now. Maybe I would have been able to change what happened. Maybe I would have avoided the mental abuse. But, that version of myself is valuable.⠀
She didn't know what she knows now. And even if she did, it wasn't her fault.⠀
Because of what I accepted and tolerated in relationships back then, I will never accept that behavior now. Because of who I was during that period of my life, I am stronger.⠀
Do I have some healing to do? Of course. But I came out of that situation shocked by how much resilience I have.
I love myself. But I also love who I was when my assault happened.
As I read her testimony, I understood this sister. I appreciated that nothing was rejected about her experiences. Gracefully understanding that every former version of ourselves is valuable. Knowing that shedding toxic releases makes us more alike than we are different.
I remember my first night single, I returned home from work, took off my bra and tossed it over the hamper and lit a candle. All I knew was that I made it out and now I could comfortably sit in an empty home without pettiness.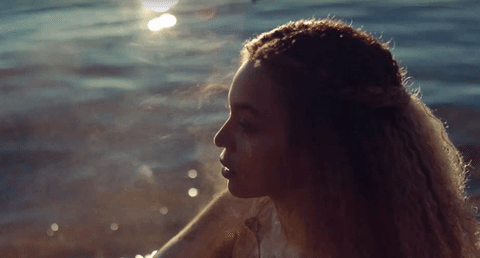 i.gifer.com
Missing foresight, I was limited to the awareness of what life after a toxic lover would actually feel like. But I knew I had been here before, and what I would do first was change my look. Was a new identity even what I should be focusing on first? This was what I only knew to do, I was going through all types of hair styles to welcome the 'life after' me. What did she actually look like now?

Like most women, I even did the "cut a man out of my life haircut chop" when it was finally over over. But I had to see deeper. Collectively thinking with my girlfriends, could we write a new rule in the dating-relationship world. Could we? Something that was a solution to toxicity.
Here's the truth about life after a toxic lover:
You'll need to know what to search up on YouTube to grow in femininity.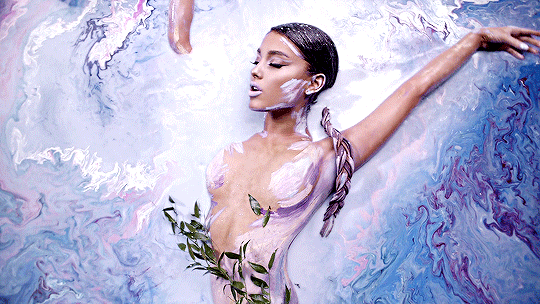 It took a minute for me to come across some channels that perfectly matched who I wanted to be but I'm glad they found me. So many "a-ha" moments happened right on my living room couch as YouTube taught me. Vetting. Something I did naturally but not strategically. Femininity. I was getting in my own way. Understanding a man. I had to learn quickly here. And YouTube University was teaching me all of it.
You're semi-delusional.
At first, you say it's not you because the toxic one was him. The toxic lover was obvious. But delusion says that much of it was you too. Think about it this way, the word sounds defensive, I know, but society taught you that. As defined, delusion is based on or having faulty judgment; mistaken. When we allow the wrong person in our lives, it's because "we missed the mark", not them. So, when we allow the wrong person to stay in our lives, we should be held accountable for their presence. Once they're gone, be sure to ask yourself why it is you're attracting toxic lovers. Having these hard conversations with ourselves should be a requirement.
You'll convince yourself you're OK when you're not.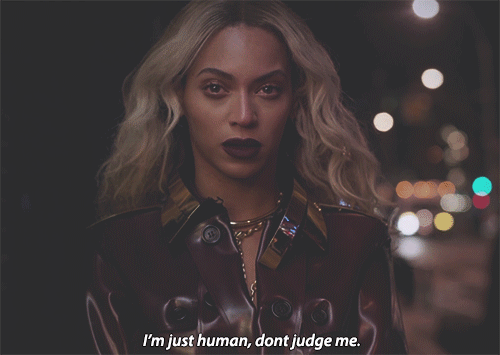 Isn't it easier this way? Eventually, someone will keep it real with you and after enough time, you'll see that your version of damage control is controlling you. Luckily, our culture has accepted therapy and even with a pandemic going on, virtual therapy has become a thing. I'd say, that if discussing your former toxic relationship with someone doesn't sting a little bit with the truth, seek a professional relationship expert or a good ass cultured therapist that'll challenge you.
You will have a period of time where you will date too soon because you miss companionship. 
Just prepare. The natural tug of needing your own masculine energy to laugh and talk with all started in the "Garden of Eden". It's not going away. It's natural of a woman. I was awakened to this acknowledgment after questioning myself. Sasha, why can't you stop dating and just let many years go by? What was I thinking? That seemed more like a punishment than a privilege. As I sat with those thoughts, I was just simply tired of the disappointment and needed a break, and breaks to recharge are healthy. And I did just that after dating, loving, relationship-ing since 16.
Heartbreaks come with work and when it happens, it's hard to identify the type of work you really need done.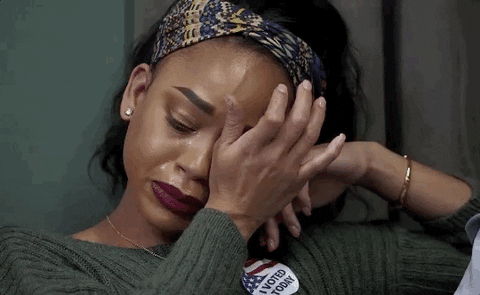 Toxicity found you but it's not the end. It's hard for the mind to uninstall programs that block our truth, happiness and authenticity, and while healing from a toxic lover doesn't help, it will grow us if we let it. Finding the strength to go into negative memories to accept what just happened is a painful awakening, but one that is needed. As programs are projected on us as early as childhood, we have to uninstall them, files need to be deleted that are not yours. Files that could have been placed on you by your parents.
Your soul really needs to know that it's not yours and you don't have to carry pre-programming around of what others did to you.
The more we look in the mirror naked, we meet somewhere, some place that our mind must take us. Cheers to rebuilding a community. I love following bold women online who embrace stretch marks, gaps, fros, acne, sagging titties, pain, a body in any shape, therapy, mistakes, modesty, femininity and so on. The important stuff. Because the more she does, and I encourage that, the more indirectly she helps me tap into my own authentic reflections.
Life after a toxic lover ain't all bad, boring, or bougie. You go through the shit to get to the joy. And although it ain't always good, it's a period of time that you are finally allowing yourself to heal, hopefully. Because what got us to a toxic lover is the failure to be with ourselves too. And when we keep dating, going, moving through life — or ignoring this, we'll look back and before we know it, we have neglected the most important person to know entirely, ourselves.
Life after a toxic lover.
Featured image by Shutterstock
That moment when the teller asked, "How can I help today?", I hurried and told the teller, "Here's how! I got a pen and if passing me that application to open up a business bank account is the best thing you do for anyone today, do it for me." This was the day I opened up my first business bank account.
In that next hour, I could see myself finally relating to a middle-aged woman about grown financials. She needed me in that hour to vent and I needed her in that hour for assistance. I arrived at a local bank with that burning fed-up desire to stop playing myself short.
I had enough of me and these fears and finances after running a side-business for four years. I came across a few different types of clients to finally realize what an "ideal client" really meant and then it became time to take things to the next level. I was honored for this phase of life, and knowingly more confident when a paid invoice came through.
So I pondered, if a new release of The 5 Love Languagescame out for small business owners, maybe — just maybe, this feeling could replace the love language of "receiving gifts" with "paid invoices" for those of us in business. Cause' honey, when that ding sound comes through these money mobile apps—let's just say my love language has been feeling like it's paid invoices for quite some time now.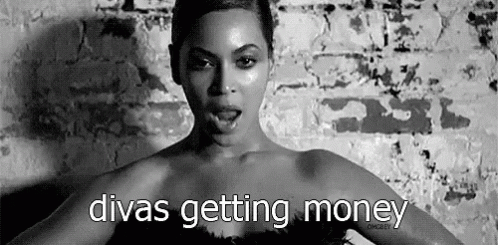 media1.tenor.com
Because life is so busy, I became so wrapped up in the joys of my personal life; getting engaged, taking family photos, a family trip, shooting for the stars that I couldn't wait to get back to my passion of writing to release these thoughts. It wasn't hard to discover that this subject might've stayed on my mind for a reason — a reason to pay attention to — as I noticed how fast we were rising as owners and investors in pretty much every industry as a culture.

It took me back to a moment when my ex-boyfriend and I went our separate ways. He tried to get me back in every way he knew how and nothing felt right until I told him that in order to get back together he'd have to enroll in my course and it was filling up fast. Caught off-guard he was but he needed that ego lowered a little bit and I needed his harsh truth, the fit was good at the time. As a Writer and Career Coach who operates a small business full-time, I learned to bet on myself early on. At first, he side-eyed my demand and then pulled out his debit card and booked his spot.
Ding! I felt loved.
Understanding that if he wanted to love me, he needed to support what I believe in. You see me, show me. You know me, put your money where my account is. And he did. We didn't last long after that but what that moment did for my confidence in business starting out was worth the experience.
I know when you're constantly replying something like "over here booking clients" enough to their "what you doing" mid-day texts, someone on the other side should get the picture but many don't. As small business owners, or owners-to-be, it's important to challenge the level of support from our friends, family and lovers.
I've been known to write about the areas we hardly speak about, and this is one. If more people would understand that knowing your worth in money areas and matching it with top-notch quality services or products is allowing your gifts to make room for you, they'd see what I'm talking about.
Showing me love and loving me one way right — is a paid invoice, something that life taught me. Check this! Artificial support is blind to bills and if inquiries and not paid invoices only came — I'd be a broke and broken fool. My heart is ready to serve and this is how I stay ready.
Here are 3 proven strategies you can use to ensure you get your invoices paid to feel loved too.
Set Clear and Non-Negotiable Due Dates
Clear communication is key. Before engaging with a client, you need to make sure you're able to have an open and transparent dialogue with them. When setting a due date, avoid invoicing-terms like "upon-receipt" or giving them a number of days i.e. "due in 15 days, 30 days, etc…". Instead, give your client a physical immediate date. That way, there is essentially no room for confusion or misinterpretation.
Don't Send the Invoice Without a Conversation First
When setting the date, I find that simply speaking to a client first, whether over the phone for 15 minutes or a voice audio sent through a DM, adds an instant buyer connection for you. Wouldn't you easily see the value in someone when they notice you as a person and not just a transaction?
Find the Right Point of Contact
Being able to identify people's strengths and weaknesses is one of the most valuable assets you can have in life. Some individuals just don't have the wherewithal for understanding how accounting works. That being said, you need to find and engage the right contact when billing your clients. More often than not, there is a quick filter process when it comes to your point of contact. Make sure you're engaging with the individual who is authorized to complete the payment. If you communicate through a middle man, it will only delay the process further.
Desiring to live in the collection of giving and receiving love is mandatory; loving yourself right out loud can lead to a paid invoice. Putting yourself first can lead to a paid invoice. Saying no can lead to a paid invoice and contributing to any conversation can lead to a paid invoice. Let's move the wheel freely back into our lives.
xoNecole is always looking for new voices and empowering stories to add to our platform. If you have an interesting story or personal essay that you'd love to share, we'd love to hear from you. Contact us at submissions@xonecole.com.
Featured image by Shutterstock
Relax, you're a baby mama now. I hate that term but since we know that term, let's digest it. See, marriage was there but when over, his resentment was so deep that he went from calling me "bae", "boo", "wife", and "queen", to his "baby mama".

Round one, fight.
So I'll fight for the life I so aimlessly dreamed of as a little girl. See. Barbie had me believing in Ken, and Disney had me believing in fairy tales. I skipped the part of life that taught me family is important and strong peaceful homes are what's best.
If you think for one minute that women who have children by different men are ashamed, think again. We're not. I'm part of a beautiful tribe of queens on this side of the second or third Baby Daddyville right now.
We give no energy to the nonsense, and contrary to your thoughts, aren't smashable, needy, or looking for a new father for their children. Instead, we are running companies, managing homes, buying trademarks, liberated, happy, and patiently waiting on what's good. Hiding in plain sight.
I'm a mother first, with children who I intentionally teach that our stories aren't for us to keep and that living loudly in our truths shall set us free.
After failures, adding another baby daddy to the team didn't seem so bad. It became the only solution to running and running from what felt like the cheap version of love.

Those chapters must've been practice because I was falling in love, strong-like with more than one "somebody son" before falling deeply in love with myself. I blamed love for the part of me that needed to slow down to see me. I told myself, relax girl, own your story girl, go get your peace girl, and then eventually the shift in my mindset came:
I stopped defending a man's assumptions or anyone's ignorance of a woman with multiple baby daddies and started saying, "The version of us they created in their mind isn't our responsibility."
I stopped thinking, past relationships fucked me up, and started saying, "I could have left at the first sign and been good."
I stopped staying too long in unhappiness out of fear that another woman I didn't know would be near my child and started co-parenting with acceptance, manifestation, and boundaries.
And let's not forget: I accepted sexuality with help from a woman in a payday loan store who told me straight up, "You just a fertile woman. Accept that." So I did. #Transparency.
Life has a funny way of showing you things, and with every crossroad, you have to make the best judgment that you feel and that's OK. This is a reality check for mothers with multiple baby daddies to acknowledge that we are in society's conversation and that, in turn, makes us more ridiculed for our higher standards. That's OK, too.
You'd think by now that the multiple baby daddy stigma placed on women of color would be eliminated because it assumes a woman must have character traits associated with a whore or slut, or even a careless, easy, or unworthy woman. Saying nothing about the men in this same light is weird.
How long does it take until a man removes his own blinders to find out that he experiences some shit called soul ties? Decades, right? Body count in the hundreds, right?
And no, this section is not a bashing moment. It's more like a blasting moment in that chapter that led me to lace up some shoes and walk in soles that lead to the souls tied to my own reality.
There's a deeper story behind each child I've nurtured who calls me mommy. I play no victim here. A mother of three by three, with our different last names sounding like a variety of flavors---my children and I eat this journey up.

Listening to the judgments of men and fake friends---the laughing, family gossip, co-worker scrutiny, the whispers---this decade showed us something. If a person lacks the thinking capacity above their own fairy-tale mentality to see the beauty in you owning your shit---healing and happy as a mom---run fast. People will talk, but silence is the loudest. Soon, they'll realize that their own story is the one that's not OK---while we plan play dates.
Want to see more of my articles like this? Follow me on Instagram at @sweetsoulsasha.
Featured image by Shutterstock

Did you know that xoNecole has a podcast? Subscribe on Apple Podcasts or Spotify to join us for weekly convos over cocktails (without the early morning hangover.)
With Miss Universe's recent win, Black women now hold every major Pageant title in the world. Melanin is here, and seeing why is 2020 vision. Our culture has waited too patiently, and no we're not giving out standing ovations for acceptance speeches anymore as much as we're honoring the natural crowns of melanin hair glory that graced each stage.
Our sisters, already crowned by the tresses of their natural hair, fro'd or faded, curly kinky hair or not, our Queens have came and conquered. Another representation of our blackness entering a room and needing no invite. Like Tupac at the picnic in Poetic Justice.
The current headlines are ringing as the world is surprised for the FIRST time in history that there is a Miss America, Miss USA, Miss Teen USA, and Miss Universe who are ALL BLACK WOMEN. It's not a coincidence that we're seeing melanin wisdom rising at its finest. In fact, it's a glimpse of what is about to happen with our next decade. Order is happening before us.
It's an honor that Zozibini Tunzi joins the group as the newly crowned Miss Universe, but here's why our Pageant Queens are all Black:

It's out of their control now. They have run out of creativity and need us to renew their minds. They can't keep up with our excellence because when we embrace our culture, our light is way too hard to compete with.
Their time is simply, up. Our ancestors gave them 400 years to erase the lies they taught us but they still missed the parts that lead us to our melanin truth and we no longer beg for the acceptance. We show up and take home new titles.
Our ancestors' great-great grandchildren have reactivated their spirit on this earth and something inside of us all is something that they can't have. Now granted, we do still have some who keep missing the mark on all this black glory happening, failing to see the obvious signs, tapping into the air of energy out here, but my oh my, collectively and professionally, we are black, we are getting it and we are here.
We simply are unstoppable. Until the 1940s, pageants barred women not of the "white race" from participating. Despite later changes to the rules, a black woman did not participate until the 1970s and, even then, we weren't really welcomed. This decade is sure to leave all that behind, and as you can see, we're coming in groups now.
I recall a time when Steve Harvey announced the wrong winner and a pageant queen's title easily got replaced in seconds, but this time, the riches of our complexion can't be mistaken or taken. Black Queens, there is a part of you that is deeply rooted in continuous winning seasons and now our blackness has tapped into yet another and it's rightfully recorded.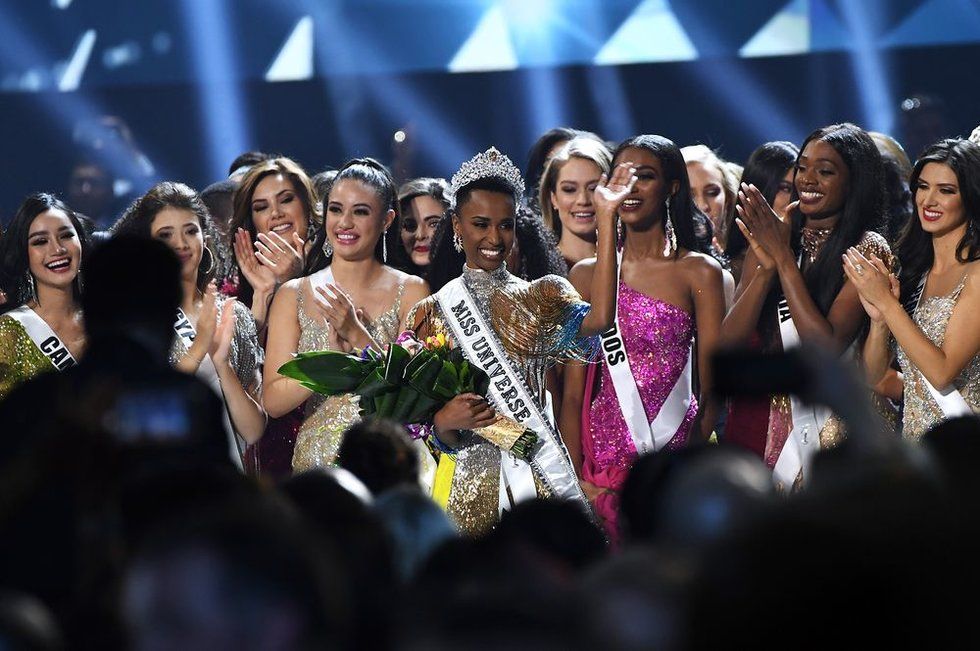 Getty Images
We've raised the bar. As we rise above all the branches of our life: family, money, kids, hustles, credit, purpose; may our souls and peace flourish as well, because our own management of "know thyself" will keep us here. It's needed.

As we've witnessed Miss Universe take the last crown, my soul shook at her looks. Her hair, so fiery short - cut into the obedience of her soul's rhythm. Her eyes, piercing its ancestry pride at every angle. Her poise, clear with deliverance to the loudest sound of knowing who you are wholeheartedly. It is something obvious and ever-so-special about her and the title 'Universe' has awakened Mother Nature to what we honor her for, the truest form of coconut-oiled blackness.
Zozibini Tunzi is her name and has put the cherry on top for every black Pageantry win this year. Salute Queen! The 26-year-old gender violence activist hailing from South Africa recently wrote:
"Tonight a door was opened and I could not be more grateful to have been the one to have walked through it. May every little girl who witnessed this moment forever believe in the power of her dreams and may they see their faces reflected in mine. I proudly state my name Zozibini Tunzi, Miss Universe 2019!"
Now that's dope!
Reflecting over earlier in the year when viewers' excitement showed up for the other three, one viewer said, "It is important to little brown and black girls to see three strong figures, three strong women, African-American women that are doing so much great work," Ms. Franklin told the New York Times in May. "People will argue that race doesn't matter. But race does matter in America, because of the history, because of slavery."
That's true, our blackness needs all acceptance today, tomorrow, and beyond.
As Senator Kamala Harris in all her brown-skin glory tweeted in May, "Nia, Cheslie, and Kaliegh: you are trailblazers, creating your own path on your own terms."
She's right, this is officially living while black, congratulations Queens!
Featured image via Paras Griffin/Getty Images
I believe that self-expression is a gift from our souls that allows you to be OK with not being OK. At one point, I was in graduate school studying the art of counseling or, as I like to call it, the art of one honoring their self-expression while the other one proves to have focused attention in a conversation long enough that they've clearly honored their listening skills. True, right?
This was a part of life where I was often in a room full of peers who struggled with naturally being good at self-expression in conversations or even identifying how to express one's self in a way that releases the heaviness of our souls in a healthy way.
I begin to wonder why do we accept the mindframe that makes you feel as though you are displeasing to your spiritual self if you cuss.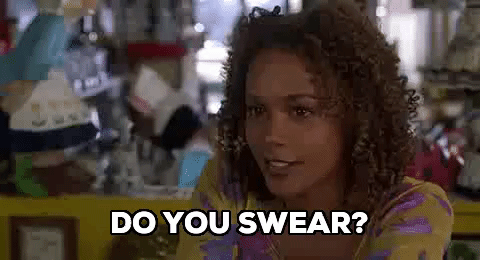 media2.giphy.com
There are women who sit next to you at work, in your family or that you meet for brunch or take girls' trips with, who was raised to feel as though having an occasional filthy mouth is shameful and a false liberation. The crazy part is, we consume this language from others in our music, TV shows and favorite movies but not within ourselves. Shit, Megan Thee Stallion had us wanting to live a Hot Girl Summer and we know those lyrics aren't clean. Consumed.

I've come across women who you'll never hear peep a single cuss word in public and if one ever slips through, you better believe that it's a disclaimer attached to it like, "Excuse my French!"
I have lived that life and when separating that part of me in my 30s to leave in the past, I named this woman in me, Kristen.
Kristen tip-toed around expression.
Picture this. She's vibrant and smells like the sweetest vanilla body spray everyday. She attends church most Sundays and even volunteers with a charity a few times a year. She works full-time after graduating as a first-generation college student. She's 26 and fearless with a "before I turn 30 plan". She follows every influencer online and is often seen posting about her attendance at places that grant her credibility and personal growth. Kristen knows how to put a decent caption to a bomb image and when she's disrespected, she takes the humble or nice-nasty (still humble) approach.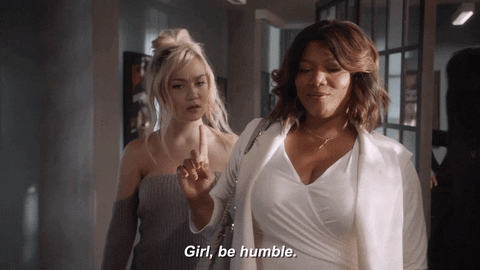 Giphy
She's connected and self-made.

Lives in the heart of the city and is seen pictured in Fendi once a year, 'cause she feels guilty when showing off her designers or possessions online and when she does, it's always done in the most modest way. Only Kristen's close friends have seen that lioness side of her come out a time or two.
When showing respect to the elders in her family, Kristen wears her "yes ma'am/sirs" like a badge of honor and wouldn't dare let her folks hear one single cuss word slip out even if asked something personal.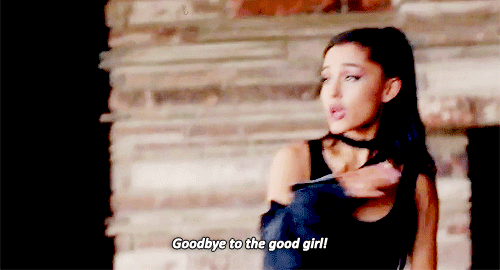 data.whicdn.com
She thinks she's a lion but you've never heard her roar. No one ever has it together all the time and that's OK.

Crazy! Kristen was me. Secretly living in frustration for so many years that I can clearly see her so easily now... I rarely ever told people how annoyed I truly felt about the way my life was turning out. And you better believe that when my vocabulary of shit, damns and fucks finally broke through, there was no disclaimer in sight. I felt like Auntie Maxine Waters, I was reclaiming my time. The frustration of life was too much, like damn that cuss-free mindframe is questionable as fuck, in my Ari Lennox voice.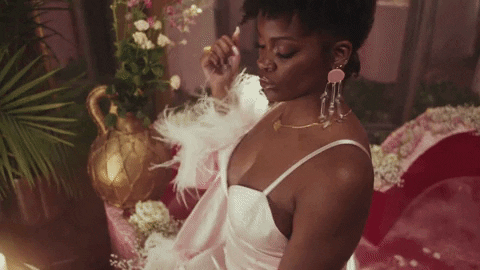 Giphy
In all honesty, no one ever told me directly that I had to be the strong one or the cautious one when expressing myself, I told this to myself. I became a master at helping women around me feel better while missing their cues and cries for real liberation.
Only thinking, 'She don't cuss in front of me but I see pain.'

As a similar meme states, Kristen is now the type of woman that when dating you, she'll burn sage in your house, put healing crystals under your pillow, sing love songs for no reason, leave yoga mats on your floor, throw out your processed foods and cuss your ass out in front of whoever if you disrespect the Queen. It took time, but she got there.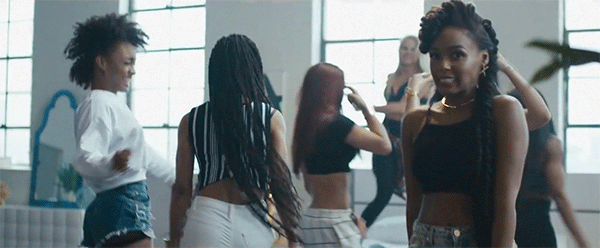 media1.giphy.com
She's learned that to maintain her own happiness, keeping her feelings real is a must each time.

Just by being herself, Kristen's persona exudes peace, positivity and a hustle like no other but now she's unapologetically being true to herself. Her cousins may even call her the bougie one of the family but they love her though and have yet to meet this liberated woman but it's coming.
Over the years, I have become more and more liberated after every adversity that hit my life. If this is what it took for me to get here, and be centered with myself, I wouldn't change a thing 'cause I got here. And it all makes me the woman I am today.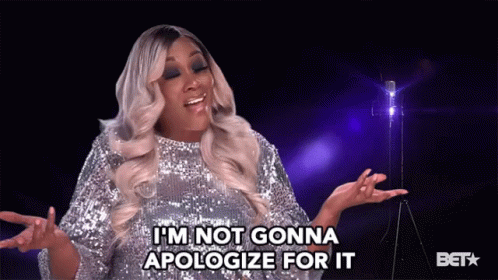 media1.tenor.com
Many of us are Kristens living a conservative life that doesn't empty our frustrations and pain. With every "fuck, shit, or damn" our smile returns. In a world of Kristens, our soul desires real balance that educates, laugh, cuss, sips tea, chill and then repeats.

It wasn't until I was last-years-old that I finally had the courage to release my mind. I felt so liberated and realized that it was me the whole time that hadn't stepped into my fullness as a lioness woman by the ideology placed on me. I still treated myself like I was unsure, incapable of expressing some things until I begin to live like I deserve this freedom shit.
There is healing in cussing and transparency. Find your tribe, release responsibly, and heal.
When someone plays with your heart and your feelings, you don't feel kind inside, you feel like fucking shit up, and it's OK to say that.
xoNecole is always looking for new voices and empowering stories to add to our platform. If you have an interesting story or personal essay that you'd love to share, we'd love to hear from you. Contact us at submissions@xonecole.com.

Featured image by Shutterstock
I think if there's any woman more qualified to speak on this topic, it's me. I've been married more times than I admit to (twice). I've dated every kind of black man you can think of. I like to say that my anxiety and depression surfaced after my mom's death in 2010 but looking at the struggles of all black people, I clearly see now that my blackness has been a journey to wholeness and my mom's death finally just woke my ass up.
Hi trauma, I call you out, completely.
I can't front. I can't seem to like any black man I've ever encountered longer than two years of my life 'cause I'm too turned off by their lack of ability to love a black woman to healing. Or with loyalty and communication.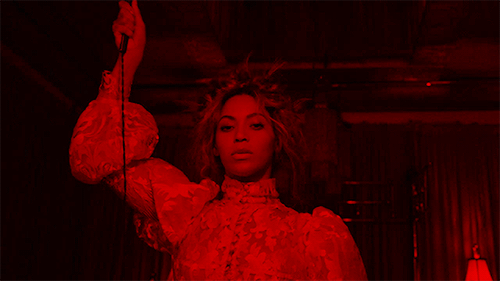 defpen.com
Black women nurture the world, every single day. Our strength alone is amazing. Black women are the ones who look out for black men, who cover them, create safe spaces and homes for them, accept things we shouldn't because quality is limited, while trying to love the pieces of their untapped soul. Facing their potential with a game plan. That alone should make a black man say, "I'm sorry. I'm sorry for all the men who didn't see you as value, who intentionally demean your character with lies to avoid correction."

Their pride and egos be waking up my anxiety and depression after I took my time putting it back to sleep. Snooze button rescue me, just malfunction and let me be.
His blackness, been so demonized that his conscious missed me at hello. Even though he made sure his cologne kissed me before he did, the seasons together don't last, for me. My soul values inner peace.
This society got the black man thinking that looking good feels good, so they'll put more time into their appearance to become a magnet; leaving trails behind of more women disgusted who really know his character behind closed doors, than more women wanting a couple of forevers with him. Goodbye to the days that black men use the color of their skin as an injustice but leave women of the same colored skin, broken.
Now that's an injustice.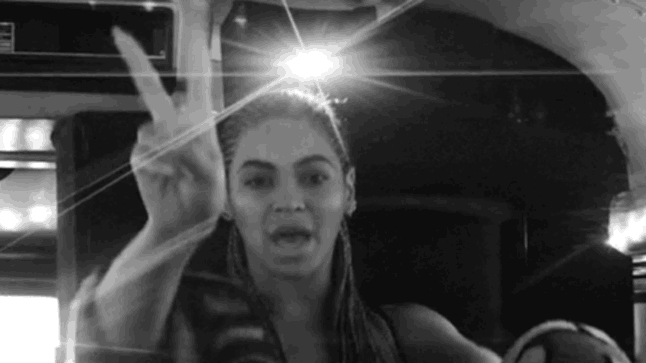 www.kiss917.com
I get it now. I know that we are the true chosen people of the land, and our blackness creates an inferior complex from our oppressors. A black man taught me that, a man who had the capability to be a real good man but when life got real he failed, as a real good man. He cheated while I was pregnant with his child and expected me to not keep feeling some type of way, every time his toxic behavior triggered my anxiety or reminded me that the pain of bearing his child was welcomed with his infidelity. Hit me like a ton of bricks, I actually thought he was the one. I pick the wrong ones.

I speak for all black women who have come to realize that we're tired of thinking something can happen to the majority of black men at once.
Black men trigger my anxiety and depression in a world that's already hard enough. I vow to find self-love from within on a greater level. I picked the wrong ones.
Hooked, to a black dream with black kids, a black husband, under one roof, one dream to build some shit I ain't never seen, before.
I ain't picking the wrong ones no more.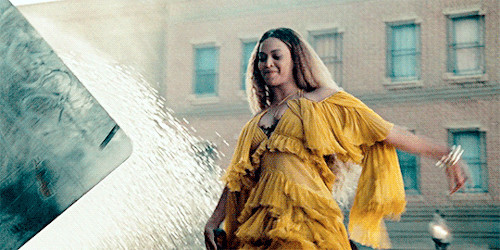 guidelive.imgix.net
I have a made up mind, unpacking what they left behind in my soul could take a lifetime. Hell, my mama got me unpacking too. I look at my kids every day and never do I want to choose the streets over you. I been a mama before college and that's all my adult friends have ever known me as. I'm qualified to say this.

I've tried to love every black man I came across but if the pain of making them whole makes me incomplete then keep them far away from me.
I made my mind up this year, loving a black man who never gets love in the white land is too hard for me. My last lover slipped up and said, "It's like I need you to be my mother" and when I replied my reality of "I can't do that, it'll only hurt me," he hurried up and tried to reword it but I knew exactly what he meant by that. It's evident in the world. Black men need their mamas to fix their abandonment.
See when you go through your twenties full of life, dreams and aspirations to only enter your thirties screwed, broken and not fulfilled, if you're anything like me, that soul-searching hits like a winning game point in the playoffs. It's deep.
It's Mental Health Month, Healers.
Rescue me.
xoNecole is always looking for new voices and empowering stories to add to our platform. If you have an interesting story or personal essay that you'd love to share, we'd love to hear from you. Contact us at submissions@xonecole.com.

Featured image by Giphy.