Corein Carter
Corein Carter is a Los Angeles-based blogger, content creator and podcaster. The New Jersey native has had a love affair with words since she began penning poetry in high school and later went on to study journalism at WSSU. The self-proclaimed "Naturalista" embodies all things spiritual, plant-based, and self-care in both her daily life and through writing. You may recognize Corein's captivating voice and well-rounded perspectives from her fast growing podcast "Play on Words". Follow her journey on Twitter and Instagram @inlivingcolored.
It's hard to come to terms with the messed up parts of other people. But it's even harder to come to terms with the parts of ourselves that are weak or wrecked. During this time of self-isolation, it's brought me to the point of soul-searching. I began to dig deep and unfold the parts of me that didn't seem to be evolving or were simply untapped into. When we take a look back on our lives we always place our focus on what has gone good for us and the parts of ourselves that are most likable, but that's surface level understanding of who we truly are. If a person really wants to grow, then you also have to take a hard look at the parts of yourself that are least desirable and possibly even dark.
In psychology, the term "shadow" is defined as the hidden parts of self or the unconscious aspect of personality. I took it upon myself to dive deeper into the parts of me I didn't like to face because they may have scared me, made me feel uncomfortable or I just didn't have a clear understanding of those emotions. Using a technique called Shadow Work, I began to reveal the darker side of my thoughts and feelings to help me gain a better perspective of who and what I'm capable of. It's not all sunshine and roses diving into the eerie parts of self but, I was looking to bring myself to a healthier understanding of what things play a fundamental role in the way I respond, engage, and live my life.
I struggled with trying to understand why I'm always putting forth effort into my relationships, friendships and work and often not receiving reciprocity from the sources I gave my all to.
I realized that my upbringing had a great influence on the woman I am today and the core values I've held onto throughout my life. My identity was halted at five years old when I began to take on the burdens of an adult as a young child. My mother and father have been married for 35 years this coming July, but when I was a young child my father got sentenced to prison for 17 years over a physical altercation that turned deadly. The pain that my mother endured from my father being imprisoned and taken away from the lovely family environment they built brought us all great grief to the point that it was nearly unbearable. I decided then that I had to be a strong girl for my mother so that she could get throiugh these 17 years my father would be away with ease. She had enough on her plate and I never wanted to be another source of worry for her. I only wanted to bring her joy and relief. I adapted to emotional detachment and an ideology that showing fear or emotions only made me weak.
The technique of shadow work is simply about asking the hard questions we may be afraid to face. Unfortunately, that's not always an easy task to tackle. The answers won't necessarily flow to you right away but, it's about exploring the depths of self that may not be knowingly present. No one is perfect and we all have flaws, that's what makes us unique. Those flaws however need to be tended to just the same as the parts of ourselves that we nurture.
Starting the process of shadow work through journaling, I wrote down 10 things I liked about myself and 10 things I disliked about myself. Once I read over them, that's when I began to analyze the Who, What, Where, When and Why of both sides of myself. Good and Bad.
This technique of meditative journaling revealed what my dark side was trying to teach me about myself:
The WHO
Diving into the WHO of my life showed me who made an impact on me and how it caused me to form other relationships with people. Because I saw things through an adult lens, I felt pressure to take on the role of authority very young.
I made decisions based around what would make other people happy throughout my life, often neglecting my own feelings and needs.
I morphed into what other people projected onto me, thinking I could handle more than the average person could, but never reciprocating that same energy back.
The WHAT
The WHAT dealt with the battles I choose to fight in my life and what I deemed necessary to prove a point on. I've always had a rebellious nature. I was trying to prove that I could handle things on my own because other people have always depended on me and I've always come through. Freedom is extremely important to me and I didn't like being told what to do because I felt as though I had things figured out. That, in turn, made me go out of my way to prove a point when anyone doubted me or what I was capable of. It made me feel exhausted many times to the point that I couldn't enjoy myself or I'd avoid engagements just so I wouldn't feel depleted if I had to make a point. I was always protecting the well-being of others but who really was there looking out for me. I chose to be of service to many when I should of chose my own sanity.
The WHERE and WHEN
Asking the question of WHERE and WHEN allowed me to see where I was willing to draw the line between right and wrong. I had adopted many of the beliefs, thoughts, and logic that I absorbed from my environment. My environment growing up impacted the person I am today deeply. Having boundaries in many of my relationships, whether it be personal or business-related, has always been an issue. When it came to family, friends or lovers, I'd be willing to do almost anything within my power to help them. Seeing the good in everyone, I struggled with knowing when to walk away at times because I could see the potential in people. In business, I'd take on a workload that was oftentimes extremely excessive, leaving me feeling stressed.
Growing up, I saw every woman that looked like me going the extra mile to make ends meet or please their loved ones, so I believed that's what I had to do as well.
I lacked a clear understanding of what boundaries I need to set for myself and oftentimes let people cross the line. Once the lines were blurred, it was hard to recognize what was actually right or wrong. I couldn't make clear decisions if I couldn't decipher what was necessary (or unnecessary) in my life.
The WHY
The ultimate question of WHY I am who I am was based around the simple fact of my unchanged behavior. All the fear I kept inside, self-doubt, and lack of understanding was often expressed in manic behavior. The shadow or hidden parts of myself, especially surrounding my upbringing, never truly had a light shone on them. I had to get the courage to see which aspects of my life made me feel conflicted. I could never understand why certain events would continue to arise in my life repeatedly. Once I realized that areas of myself were blocked from the opinions and outlooks I adapted, I began to allow myself to see from other viewpoints and perspectives. That ultimately led me to realize that I lacked power over my circumstances when I put the well-being of others before myself.
Taking a look back on the pieces that make me who I am,is a complete eye-opener. Such simple questions being asked dug deep into the things that I believed were healed and whole. It's a process of discovering self. In order to achieve goals and obtain the self-love I desire, I had to accept the parts of me that aren't always praise-worthy.
Understanding that I am not everyone's keeper but instead my own keeper was the essential lesson I learned through the shadow work process.
I carried the burdens of others way too long and I had to learn to set clear boundaries between what deserves my energy and what doesn't. My strength was never tied to how much I could take on or handle, but how much love I shine into other people's lives.
Featured image by Shutterstock
Generally speaking, I think everyone struggles at times with following through with their master plan. It's easy to get sidetracked and a bit off course when stuff hits the fan and we don't have a Plan B in action (pun intended). It's harder though for a person to let cooler heads prevail when you start to freak out over the curveballs life may throw at you. It's uncomfortable for most to identify the things that are unsettling in their hearts and minds all in fear that things will spiral out of control. But, the real tea is that when we choose to ignore the things that cause us grief, uncertainty, or anxiety, we push ourselves down a slippery slope of denial and backtracking that only creates more problems in most cases.

Ridding yourself of anxiety over life's curveballs isn't an easy issue to tackle, but this article gives a few steps that, if put into action appropriately, can help release some of the burden off of your shoulders:
Think It Over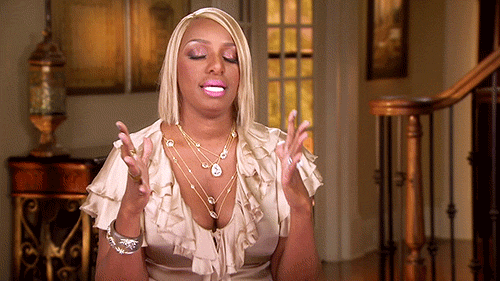 Photo by Giphy
In the airline industry, before they begin their emergency procedures, they use a technique to help keep them in order under duress, called STOP, THINK, and LOCATE. Asking the questions of who, what, where, and why of a situation, can really help you narrow down why you may feel the way you do. Oftentimes when we are feeling anxious, we don't have a moment to analyze what triggered us to get in the frantic state of mind that we are in. Narrowing down the source of the problem and trying to understand why it caused you to feel a certain way can keep you from a painful headache and a possible heartache too.
Take Yourself Out of The Equation
Think of a scenario where you were the one giving the advice. What would you tell a stranger or a close friend? How would you want them to feel after you give them advice? Most times we can't visualize how we are going to get ourselves out of a jam, but when it comes to others we seem to have all the right answers to solve the problems in their lives. Let's try using that same tactic when it comes to self.
If we step outside the scenario and imagine someone else what advice we would give them, would this advice work if it were us too? Ask the necessary questions from a different standpoint and see how things unveil themselves.
Use the Process of Elimination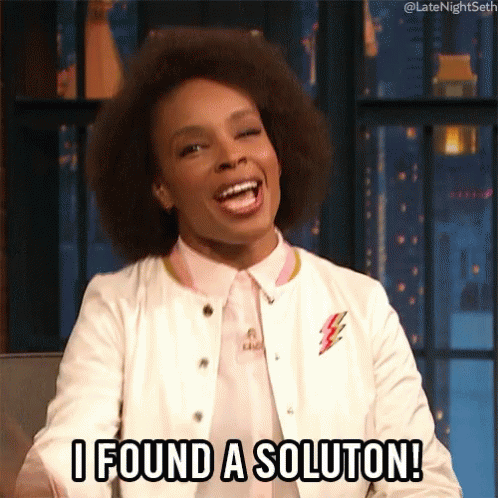 Image by Giphy
It's easy for us to think of all the possibilities that could go wrong. But once we're done doing that, what are we left with? If we were to place that same energy into finding a solution to various possibilities instead of whether or not the outcome was favorable, it could potentially save us time, money, and the onset of stress. If you're going to make a list and check it twice, just make sure you are focusing more on what you can do at that current moment versus what you should have done beforehand. There's no point in stressing over the woulda, coulda, shouldas, but there is validity in eliminating certain tactics and techniques in dealing with different manners to help you from ending up back at square one again and again.
Prioritize Your Responsibilities
What's the rush to get everything done all at once? Learning to prioritize our responsibilities is key to creating healthy balance in our lives. As much as we would like to think that we are Superwoman, we simply aren't. If you're being realistic with yourself, you have to create a to-do list of all the things you may need to accomplish, whether that be daily or weekly. Once you have the list, break it down to what's your top priority and what can take a backseat for the current moment.
Try giving yourself set deadlines so you can have a target of when you need one thing completed in order to move forward to another task. You move with ease when you have a goal in mind and can identify what's of the utmost importance to complete and what things you can swing back around to.
Acknowledge the Fears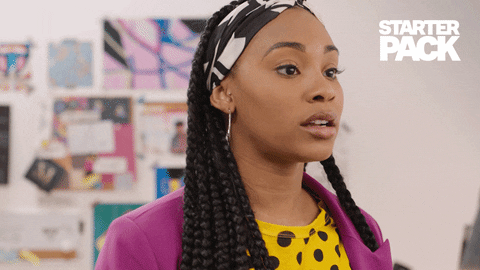 Image by Giphy
What are you afraid of? Dig deep girl, get you a pen and pad and really get to the core of why you are so anxious about a certain scenario. It's hard to face our fears head-on because the act of acknowledging them makes it all too real for some. But if we never face our burdens and the things that we struggle with, how can we conquer them and move on from them? Ask yourself the question of, what is it that I fear? And simply get down to the bottom of why you fear whatever it is by listing all the factors at hand. You can do it Queen! Face your issues and watch how you emerge with clarity, realization, and understanding. It's your life and you are the master of it, take control.
Want more stories like this? Sign up for our newsletter here and check out the related reads below:
I'm Caught Between My Anxiety Disorder & Religion, Here's How I Cope
4 Ways Digital Overload Helps Me De-stress
Unhealthy Workplace Stresses You Need To Break Free From
The Ultimate Guide To Maximizing Your Time & Minimizing Burnout
Featured Image by Shutterstock

Keeping that fire and desire burning in a relationship is a task, but it's one that needs to be conquered if you plan on keeping "bae" hooked and latched. We all can get a little comfortable around our significant other once we've broken down all of the "how to impress them" barriers. But one things for sure, routine can be quite boring. If we want to keep our partner on their toes, then we need to make sure we are always switching up the tempo in and outside the bedroom. The imagination is a vivid playground and appealing to it is a sure way to have them begging for more of you.

Finding a healthy balance between work and play can sometimes feel like we're pulling teeth, but I can bet you remember the exact feeling of when you first met that special one and how excited you would get physically and mentally when you were ready to see them. Those feelings can be prolonged when we learn to implement ways to keep our partner's interest piqued and our climaxes peaked too.
When it comes to trying to keep things spicy, it simply goes back to the things that we may find unconventional but are easy to apply. Let your imagination run free and whatever comes to mind, go with that.
Here are a few essential aspects that you should implement to keep your them reminded of why they're yours.
Public Pleasure
112 couldn't have said it any better: "We can do it anywhere." Conventional places definitely get the job done but if you want to ignite a fire in your partner's heart and their nether regions too, you better use your imagination and get creative from time to time. Don't be afraid to take it back to the old days. Ride out with your partner to a beautiful place, park the car and head to third base. If you're a homebody, you've always got the shower, the patio and the kitchen to make things insanely hot. The element of surprise is a sure bet to get them at attention.
Sensual Games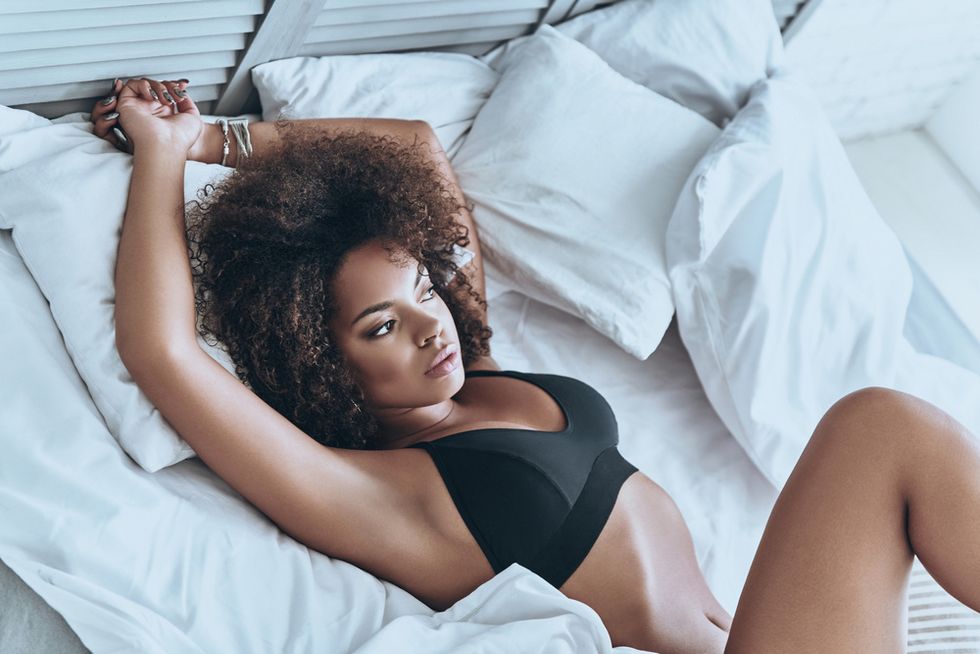 Shutterstock
Hide and Seek is not just for kids. If you're looking to stimulate their mind and body, give your partner a run for their money by making them work their way to your well-deserved treasure. A scavenger hunt will certainly do the trick. When they come over excited to see you, prepare a few notes for them to find when they enter the door and lead them all the way to their honey. Trust, bae will be ready and anxious by the time they reach you, looking and smelling delightful of course. A good ol' fashioned card game of strip tease or sexy dice are an easy way to bring a fun and playful aspect back to any relationship that's a bit lackluster.
Sex Toys
Toys, how many of us have them? Toys, the ones we can depend on. If all else fails, you can try everything from vibrators, swings, cuffs, plugs, gags, and more if you want to add some flavor to your sexual menu. It's OK to get creative and think outside the "Box", literally and figuratively. When it comes to pleasure, the foreplay up to the actual act is sometimes the best part of sex. When you add toys to pleasure yourself and your partner, you learn what truly satisfies each other and tap into limitations, boundaries, and sexual stigmas that you may want to get rid of.
Featured Image by Giphy
As amazing as it is to be feeling ourselves (cue Beyonce), it's more beneficial to know ourselves first above anything. When it comes to masking a fake smile and having our "pretty on fleek", we as women have our male counterparts beat when it comes to wearing a disguise.
In order for an individual to master the art of leveling up, they have to fully understand how the decisions we make affect every facet of our lives. That's in body, mind, spirit and them good ol' finances too. The process of introspection can be a pain in the bum, but it's necessary if we want to excel to higher heights.
Your life could either be a vibe or a downright disappointment. That's all based on you and how you choose to live it.
We've all heard the phrase, "what you place your focus on, you magnify" and, as cliché as it may be, it couldn't be truer. Our perspective shapes our reality and being cognizant of our choices, surroundings, situations, and people in our corner can put you on another level of boss babe. It's not always easy to stay focused, but being able to identify the who, what, where, when, and why can help us remain on-track and bossed up like never before. Here are 3 surefire ways to keep your self-awareness in-check.
1

.

Be Present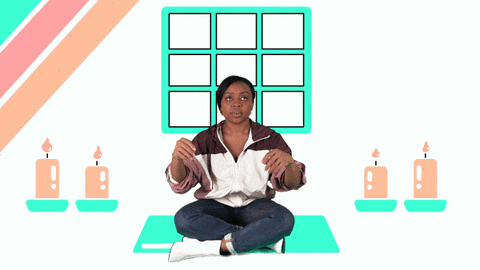 Far too many times, we place our focus on the would've, could've, should'ves when we are missing out on the lesson being presented to us right here and right now. To be truly present in the moment, we have to place our attention on what's currently at hand. Take, for instance, if we are always rushing to get up to go to work and are in an even bigger rush to get off work, we miss the opportunity to fully live in what happened during our day.
We're unable to analyze how our day was, how it made us feel, what triggers it may have brought up, and what we could have accomplished or done better. It's all about recognition baby. You have to make a conscious choice to live in the now. When it comes down to being present, we have to allow ourselves literal breathing room so that we can take a step back and assess what's going on in our lives.
2

.

Embrace Change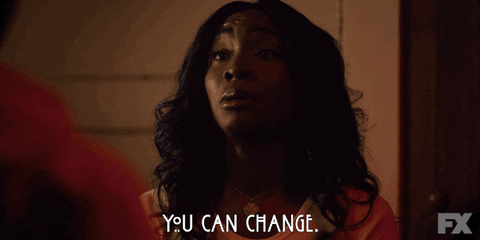 Boyz II Men said it best, "It's so hard to say goodbye to yesterday." But we have to realize the longer we hold on to the past, the longer we stunt our own growth in the areas we wish to prevail in. Every chapter in our life requires a different version of you to show up. You can't expect the 18-year-old version of you to understand the moves that you make now at 30-something. That's simply due to the fact that you've changed and grown due to life experiences. Some for better and some, unfortunately, for worse.
Change is bound to happen and there's nothing we can do to prevent that. But what we can do is assess what changes were made for better or worse and use the process of elimination to decide whether or not those changes you see are the ones you wish to exist.
3

.

Explore Your Emotions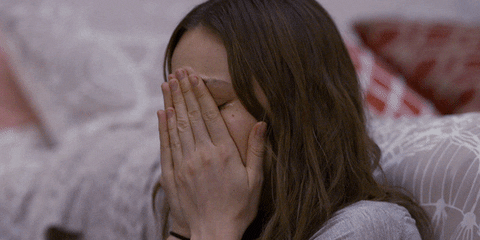 Life can make you clap your hands, wanna dance, or just outright stomp (Kirk Franklin said that). Our emotional states tell us a lot about what areas need to be tapped into more. Learning through our emotions allows us the opportunity to reflect on what challenges we need to overcome or simply if we are in a good space at the time. You don't have to shout it out to the moon and sky above, but you do need to have a conversation with yourself about what's going on inside of that mind and body of yours.
The more we ignore how we are feeling, the more trapped we become in our own mind. Open communication with self and with others can really help with letting go of our fears and make room for peace within.
Want more stories like this? Sign up for our newsletter here and check out the related reads below:
These Are The Things Self-Aware People Do Daily
Self-Improvement Was My Addiction
6 Signs You Are WAY Too Self-Critical
How To Handle Folks Who "Trigger" You
Featured image by Shutterstock.
It's hard as hell for a person to know when they should go for the bait. It can be quite confusing, to be honest. So many signals can become mixed when It comes to figuring out if someone is interested in you or they are just simply being polite.
Amongst being curved, embarrassed, or getting our lil' feelings hurt, it could also be quite intimidating to make a play for that Zaddy that you have your eyes on, but let's make sure we all have a clear understanding, ladies. There is a total difference between showing that handsome stud that you're interested versus full-blown chasing a man and scaring his ass off. It's all about reciprocity and vibes. If a man is showing the same type of interest in you as you are in him or giving strong hints, then that's your time to analyze your "go" signal thoroughly and go for the shot.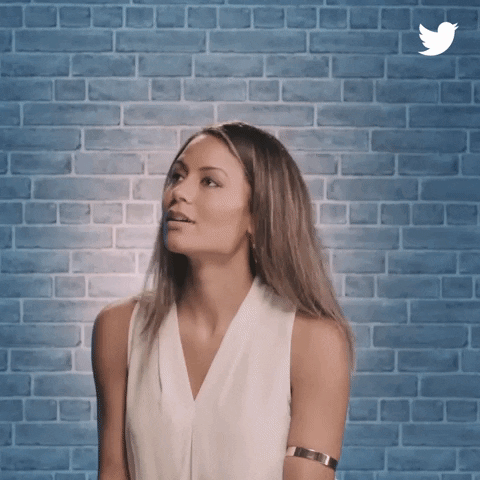 assets.rbl.ms
Shooting your shot doesn't have to a be a life sentence of curvedom. If you know what signs to look for and get rid of the outdated mindset that a man has to pursue you first, it could actually be an all-around confidence booster; a feeling of gaining your power back. It's simply about getting comfortable in knowing you have the capability of being "the chooser" and don't have to wait on a man to decide if you are worthy of being chosen.

Once you put yourself out there and show your interest, if he is interested, trust and believe he will take the lead from there. As scary as an ego hit can be, if the ball is in your court and you don't take the opportunity to score a winning shot, how else would you know what it feels like to win in the game of love? Scroll below for four ways to know it's finally time to shoot your shot:
Direct Eye Contact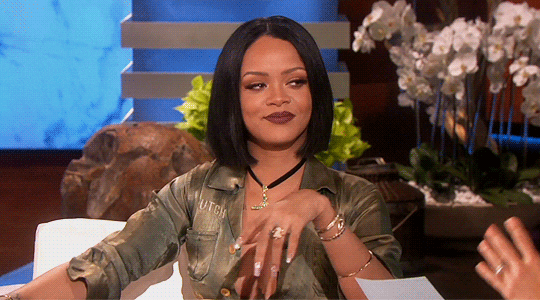 If your future bae is giving you the googly eyes, you better believe that you have some type of captivating quality that has caught his attention. Men will typically shy away or look off from women they aren't interested in, all in hopes of not giving the wrong signal. But if he keeps gazing at you, looking directly in your eyes and making himself known to you, sis, that man is trying to catch your attention. It's up to you now to work your magic. Brush into him by accident, signal him over, or just plain out spark up a conversation with him. Men love humor, so compliment him in a playful way and see where it goes from there.
Body Language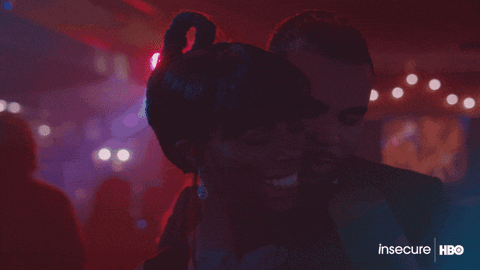 Pay attention to the details. If he is being particularly conscious about his appearance while he's in your presence, you might have hooked your dream guy on the low. When he's overly smiling, biting his lips, fixing his cuff links, belt, or tie constantly, or touching his beard or hair over and over, he's more than likely trying to flaunt his best assets and he wants you to notice him. Men always want to be seen as masculine and powerful so if he's facing towards you, leaning in close, or he's tryna find a suitable place to put his hands, you've got this man intrigued and he wants to get closer to you; it's time to make a move.
Physical Contact
You know the saying "actions speak louder than words"? Well in this case, that's a sure bet. This is probably one of your easiest clues to tell when you should be pushing up on your possible man-to-be, or one of your options (if that's your cup of tea). A man is very unlikely to touch you in any way if he isn't somewhat interested in you. He might rub against you subtly, brush his hand over your shoulder, graze the small of your back with his palm, or simply grab your hands and hold them. Even if words haven't been exchanged about what's going on between the two of you, the physical chemistry speaks volumes and the volume is up loud and clearly saying, "Throw the ball in his court, sis."
Verbal Hints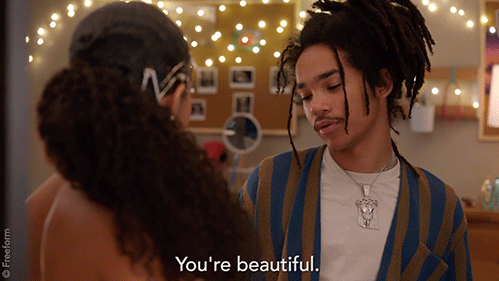 This is more than likely the case for most of my millennial babes when it comes to meeting men via social apps. Most people have social media buddies or crushes that they chat with on a regular through DM, but even though you're chatting, you could be unsure what the vibe is with that person if they aren't sending you direct heart eye emojis. An easy way of knowing if he's worth scoring an alley-oop on is if he is being extremely flirtatious with you. When he's giving you compliments, saying nice things to keep you inspired or motivated, or showing interest in you, in general, he's giving you an open opportunity to show interest back. He's more than likely testing the waters to see how he can get in good graces with you and, if you're digging him, this is the ultimate time to let him know he's appreciated and slide him that number so you can text and not chat through DM.
Want more stories like this? Sign up for our newsletter here and check out the related reads below:
Is The Man In Your Life Pursuing You Or Playing You?
Sis, Would You Shoot Your Shot?
Women Are Shooting Their Shot On Twitter And Receiving Surprising Responses
I Met Him In An UberPOOL & Now We're Married!
Featured image by Shutterstock.
Often, the idea of conventional therapy isn't an option for us; either because we're uncomfortable with the concept of talking to a random stranger, or simply because the way our bank account is set-up, it just won't work. However, we all need some type of assistance on this journey we are taking through life. More and more millennial women are seeking nontraditional methods for healing, so color therapy shouldn't be too far off the spectrum to help assist us back to the road of being whole all by our lonesome.
Sometimes having an alternative to turn to outside of your friends, family or bae is necessary. We know through meditation that each chakra is associated with a different color and all have different healing properties. My spiritual girls and hippies agree that balancing your chakras is damn near just as important as keeping that pH balance in check, honey. They are both very necessary in order to keep the peace, literally and figuratively.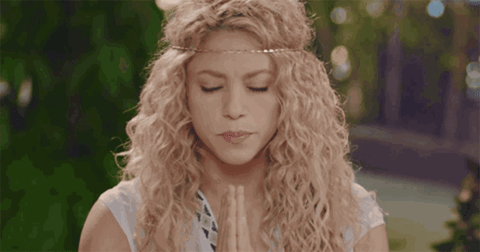 Giphy
Contrary to what most may believe, color is associated with literally everything we do. Rather you're describing the way you feel, visualizing a moment, or expressing a mood, we use color to identify a variety of different things. We are unconsciously identifying our moods with color. The color we describe correlates with how we think it matches our mood.

Color therapy, also known as chromotherapy, dates back well-beyond Western civilization's use of it, or shall I say, lack thereof. It's dated back as far as 2000 years ago with usage in places like Egypt, Greece, and China. It's a natural healing agent that can bring balance, stimulation, peace and harmony to an array of areas, including but not limited to our psychological state of mind, physical elements, home, work environments, and of course, good ol' sexual healing.
There are various ways to incorporate color therapy into our everyday lives. Try these easy techniques that you can use on a regular basis to help you on that healing journey, Queen:
Candles: targets two of our major senses, scent and sight
Lighting: using colored light bulbs/filters are good for changing your mood and great for meditative visualization
Crystals: can be used as a form of protection; they can be worn, carried, or placed in a special spot to bring about alignment in certain elements of our life
Colored Flash Cards: great for mantras, setting intentions and visualization techniques that can help with staying in check
Bathing: colored baths are great for cleansing and balancing your chakras and aura
Food/Water: pairing the right things to eat are great for clearing/healing our energy centers
Knowing what colors correlate with what elements in our physical, mental, and spiritual realm could really help us in the areas of our life that are often blocked, feeling stagnant, or just plain-out need to be balanced.
And don't worry, I've got you covered below on what colors work for what:
Red (Base of Spine)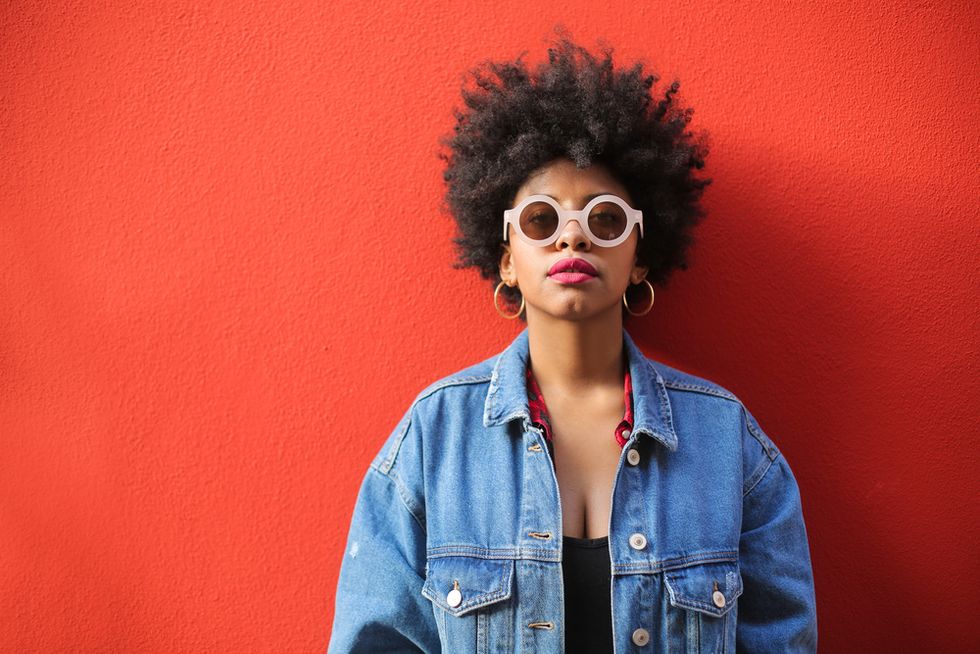 Shutterstock
Red is the color of stimulation. Its healing properties are good for helping with the flow of things, moving blood through the body, grounding and also alleviation of depression.
Orange (Under Navel)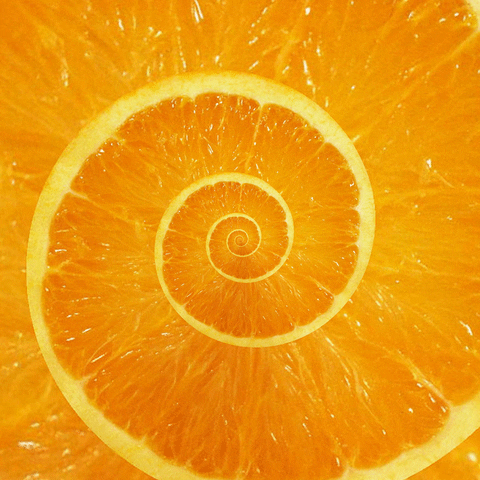 Orange is the color of creativity/sexuality. If you are ever feeling blocked in these areas, this is your go-to. It's an immune-boosting aid and also a great color for assisting in unblocking stomach and intestinal problems.
Yellow (Above Navel)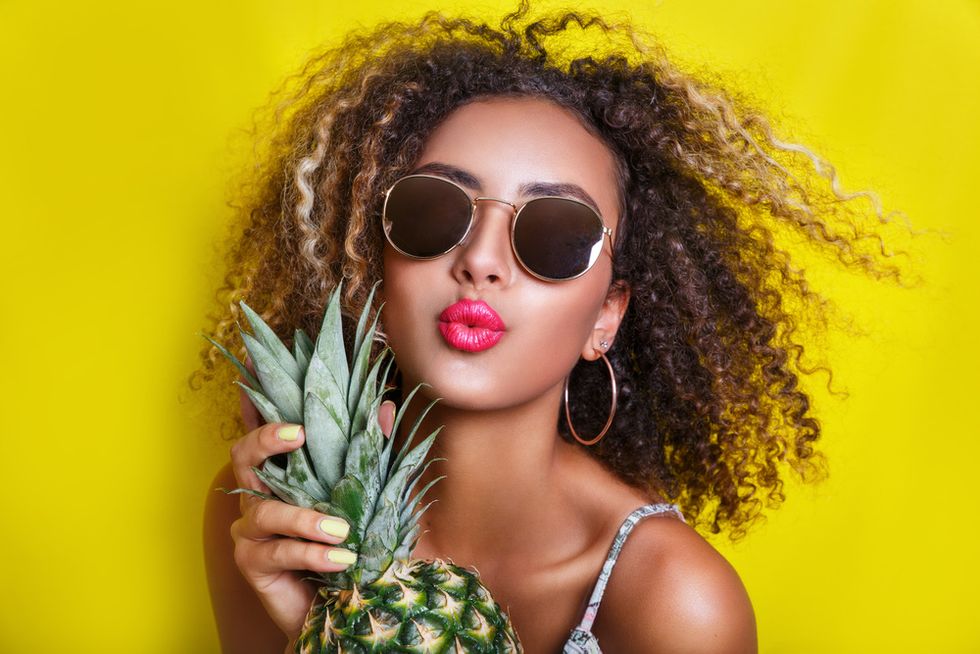 Shutterstock
Yellow is known for its detoxifying qualities. It has invigorating properties that help with clearing your mind and body control. It's associated with having power. It's a great color to incorporate when your gastrointestinal tract is out of whack.
Green (Heart)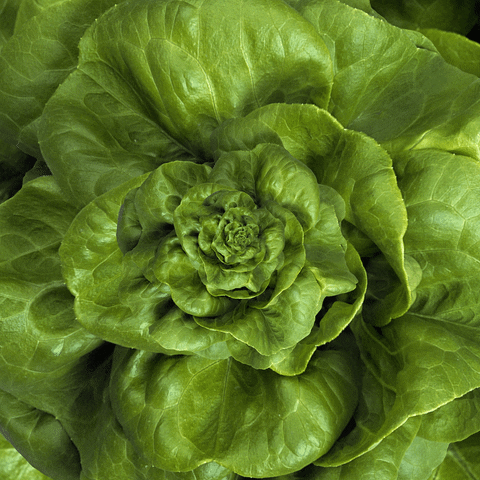 Green is the color of balance. It holds harmonizing properties. It's also the color associated with love and the heart. Its properties are great for creating equilibrium in all areas of your life. Your health and nervous benefits from the color green.
Blue (Throat)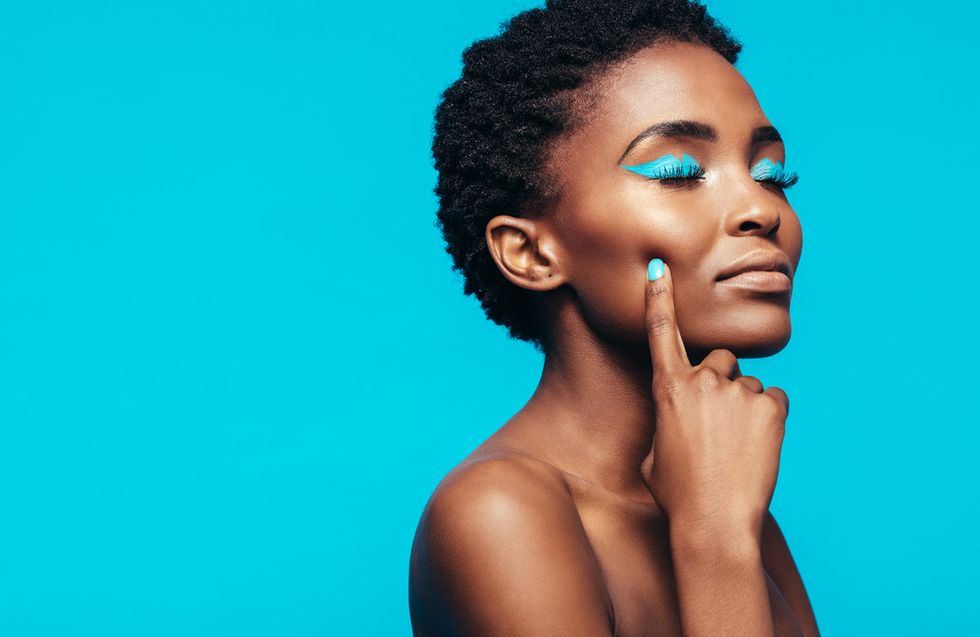 Shutterstock
Blue is the color associated with communication. It has soothing properties and is great for calming and cooling the nervous system. If your blood pressure is high, blue can help to bring you back down to a calmer state of being. When your ears, nose, and throat are a little out of touch, align yourself with something blue to help get you back on track.
Purple/Violet (Center of Forehead)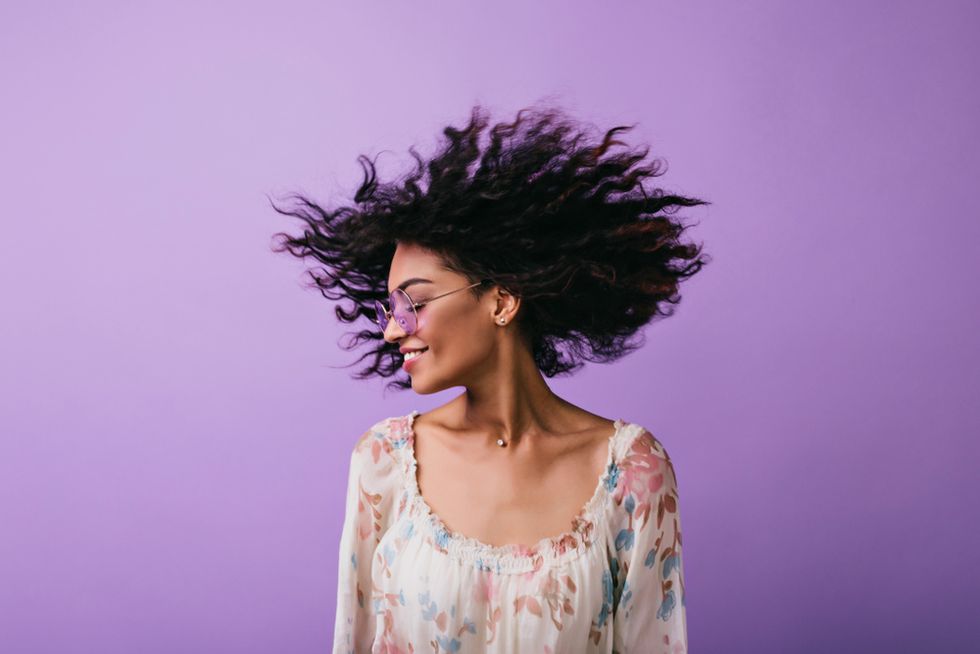 Shutterstock
Purple and violet are known for their reasoning qualities. This color has strong cleansing properties that align with our higher perception and decision-making. If you have a hard time trying to understand something occurring, put some purple or violet in rotation to help alleviate that feeling. This color is great for alleviating anxiety.
White (Top of Head)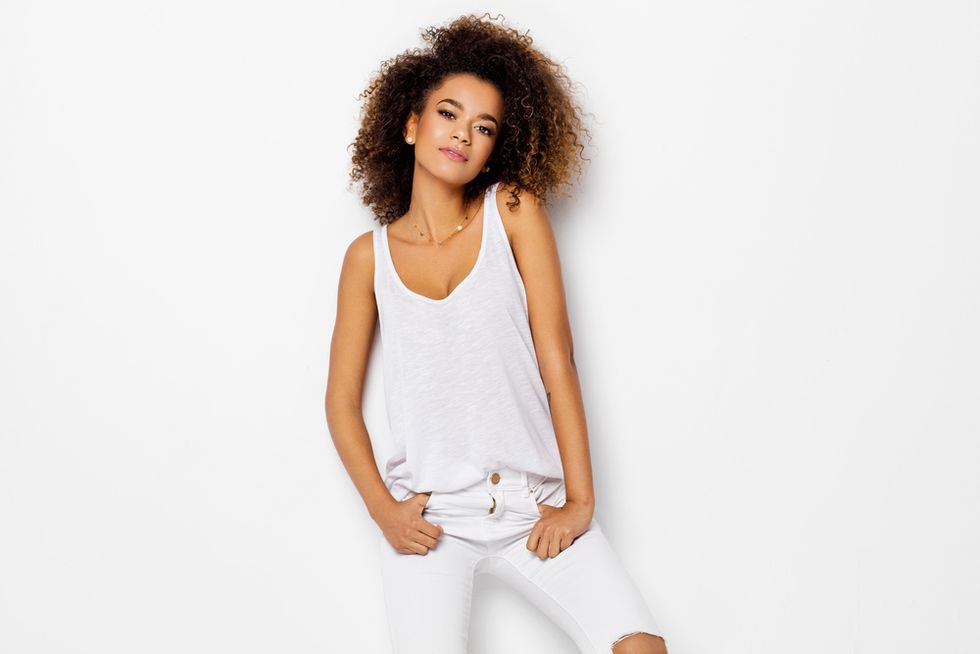 Shutterstock
White is the equalizer of all colors. It has strengthening powers. If you are looking for peace and tranquility, white is the color in aiding you to that state of mind. It's great for stabilizing all areas of the nervous system. This color can be used to assist in the balancing of all areas of both physical and mental.
Want more stories like this? Sign up for our newsletter here and check out the related reads below:
The Key To Balancing Your Energy Might Be Aromatherapy
Opening Your 7 Chakras Can Transform Your Mind, Body & Spirit
Unlock Your Coochie Chakra: What You Need To Know About Wands
The Power Of Connecting Energetically To Your Yoni