In 2017, women's voices came under the spotlight in a tremendous way. And thanks to movements like TIME'S UP, they continue to.
---
TIME'S UP is a movement created by a bunch of badass women in Hollywood that wanted to take action against the influx of sexual harassment cases and give voice to the women who were affected by the issues at hand by raising awareness for, and working to dismantle, the systemic inequality that is present in the workplace. Women involved with TIME'S UP, including Shonda Rhimes, Ava DuVernay, and Lena Waithe, plan to improve laws and policies in the workplace, increase the diversity of roles in boardrooms, and enable more access to the legal system. It's been a time of union for women to come together and raise awareness.
With the rise of TIME'S UP, women in Hollywood are taking a stand together and using fashion as their choice of rebellion. During tonight's Golden Globes Awards, women (and the men that support them) have chosen to wear black attire on the red carpet as a symbol of solidarity in the protest against sexual misconduct, gender inequality, and violence against women. Black creates visibility - and the nonverbal saying "I am with you."
Many people have made remarks about the amount of black on the runway to be looked at as a funeral parlor rather than a celebration of accomplishments. Actress Issa Rae feels that that's the point and the black symbolizes a death that has come, but is needed to move forward with the new. She said:

"In a good way, it just feels like the death of old Hollywood. Being an African American woman, I can't help but think about our funerals, which are kind of lit. Obviously, there are points of grieving, but afterwards it's like a celebration of life, and you kind of turn up, and I feel like that's what this will be. It's like a celebration."
The end of old ways, the death of a tragic and problematic issue at hand, is only an open door to bring in a celebration of new systems, perspectives, and ideas. Along with Issa Rae, Uzo Adoba and Kerry Washington have also solidified their participation in wearing black on the red carpet and their involvement with TIME'S UP. Uzo Adoba spoke on the beauty of the TIME'S UP movement as a community and its impact as a whole.

"I think that's what's really exciting about TIME'S UP is the connectedness of this community; that this opportunity has brought so many women from across not just our industry. We're seeing the alignment and the solidarity that exists between every industry be it this farmer's union, nurses, teachers, people in entertainment, lawyers."
TIME'S UP just launched but its power is exceptionally palpable. One of the collective's objectives was to raise money for their legal fund, which would extend its reach to women who are fighting a legal fight against sexual harassment allegations and need financial support. In little to no time, the collective reached its $15 million dollar goal with the support from over 300 award-winning actors, directors, and producers, including Ava DuVernay, Eva Longoria, Jessica Chastain and Shonda Rhimes.
The Golden Globes is the pin-pointed event where the support is evident and dressed elegantly; not only is it a funeral of old regimes but a celebration of the community, support, and revolution that is happening right before our eyes. Issa continued:

"There's a new resolve, and it feels like even with the action points that we have with the legal defense fund, and making agencies employ more women in positions of power, that it feels like this can actually get done. So it's more than just a color. It's more than just wearing black. We're about that action."
About that action, indeed. Issa, along with other strong women, have reminded us of the power in the color black. Here are a few photos of some of the women (and men) we love on the red carpet, dressed in black to show their solidarity:
Tracee Ellis Ross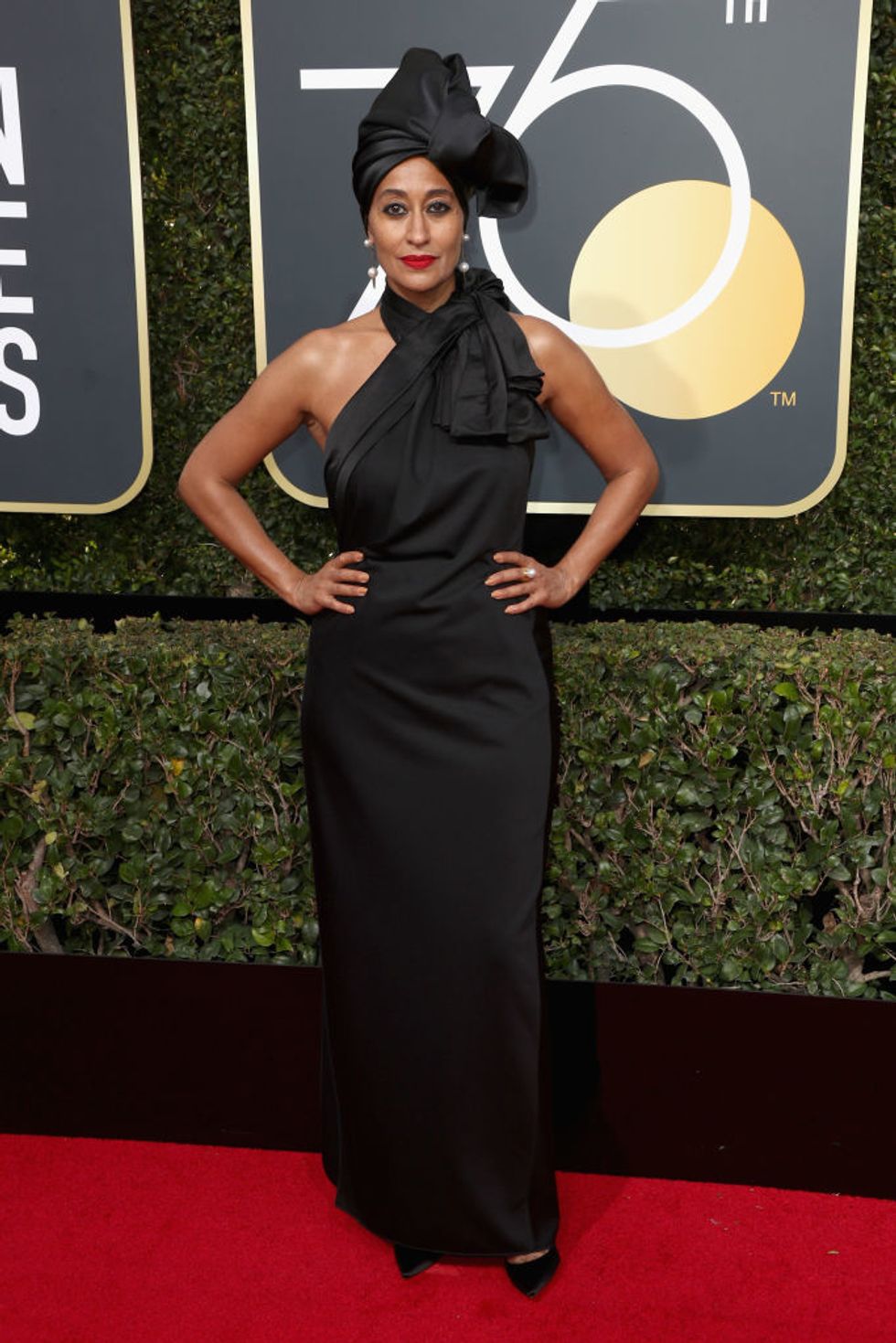 Via ELLE:
"I wear black today as a 'we' not as an 'I,' as a celebration of our collective power as women, as an embodiment of sisterhood, solidarity and the work being done to create structural change. We wear black for equity, parity and inclusion across all industries. We wear black to join with the voices of ALL women, particularly women of color, LGBTQX women, disabled women and all other women who have been disproportionately affected by sexual violence. TIME'S UP on discrimination, harassment and abuse."
Ava DuVernay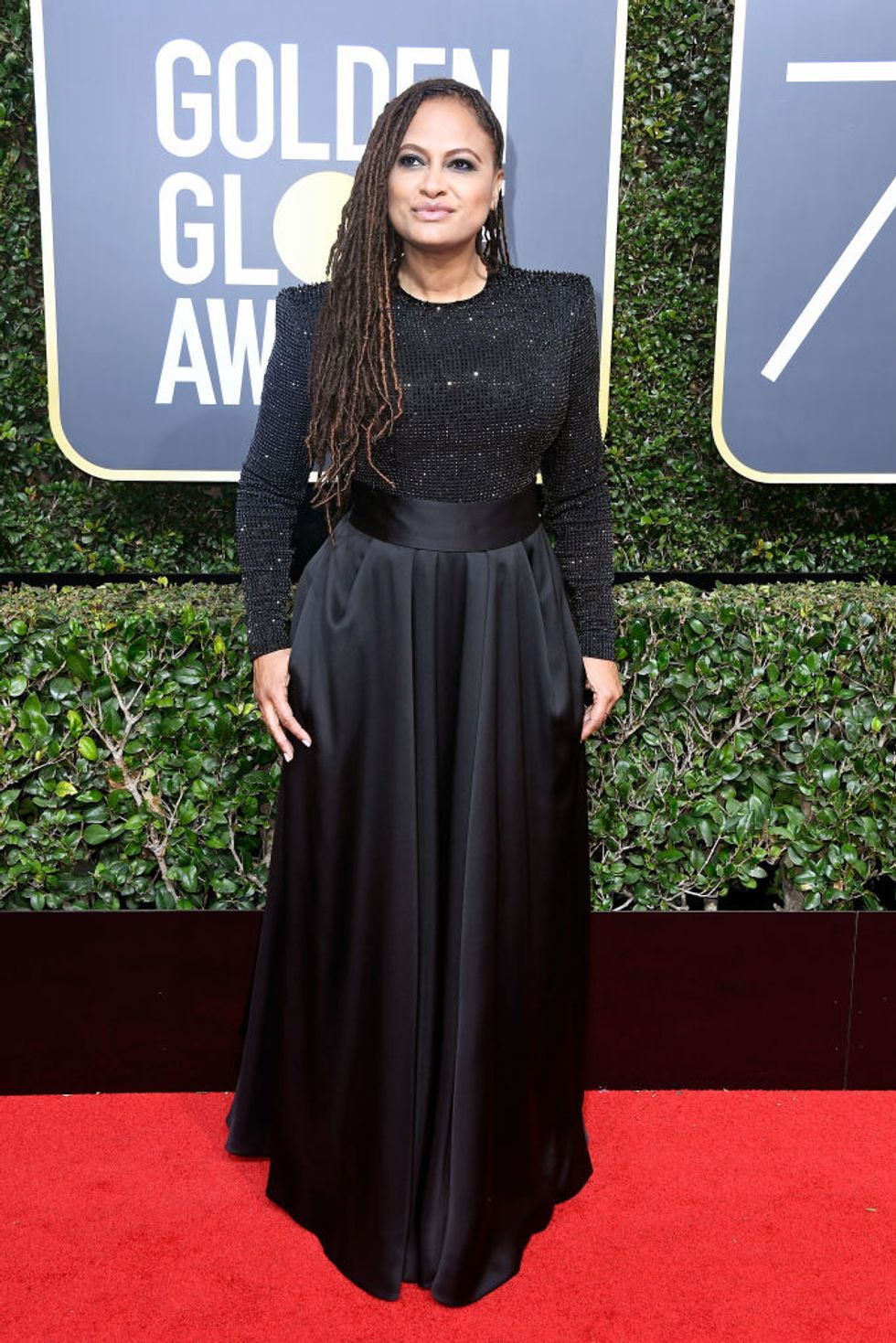 Susan Kelechi Watson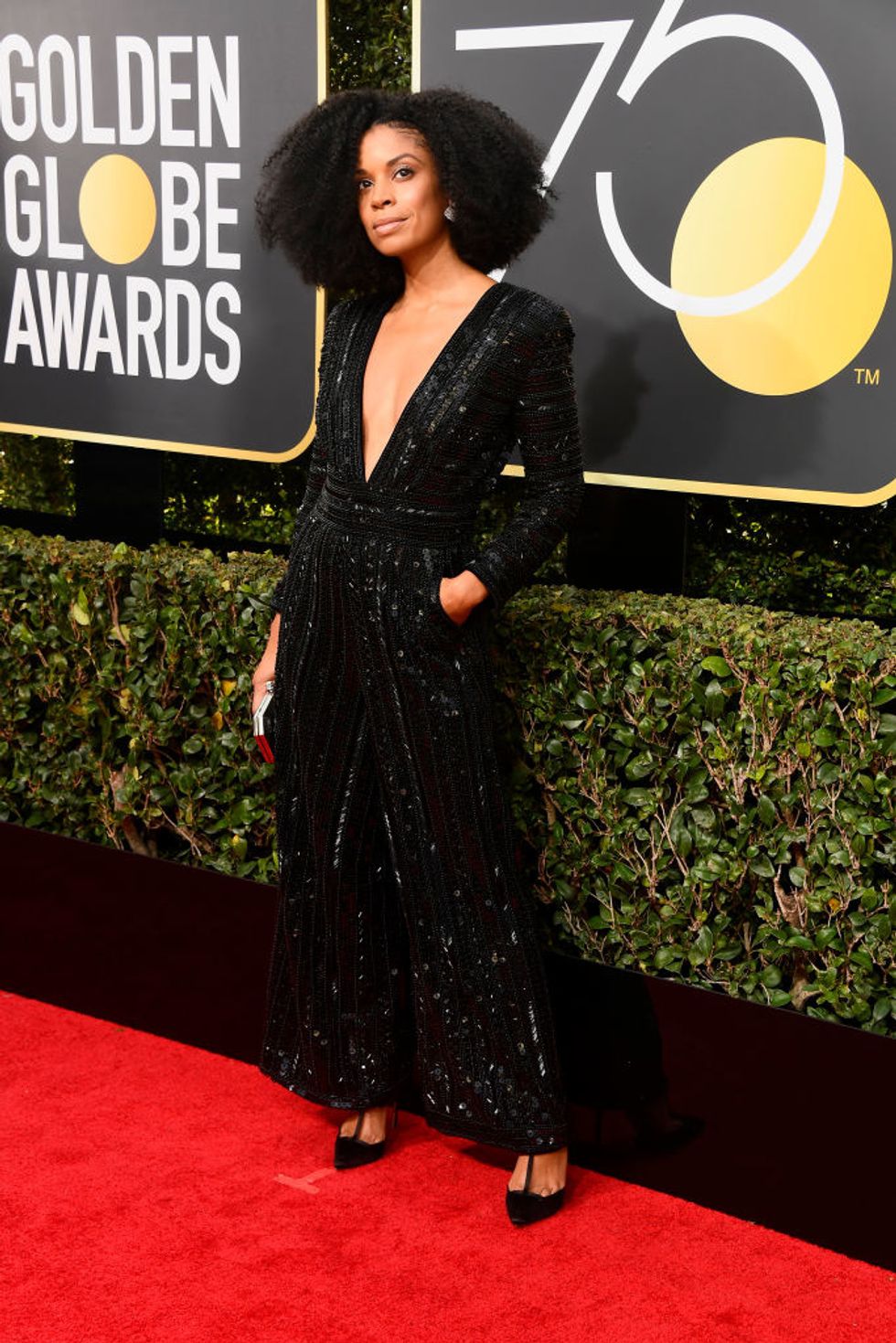 Caleb McLaughlin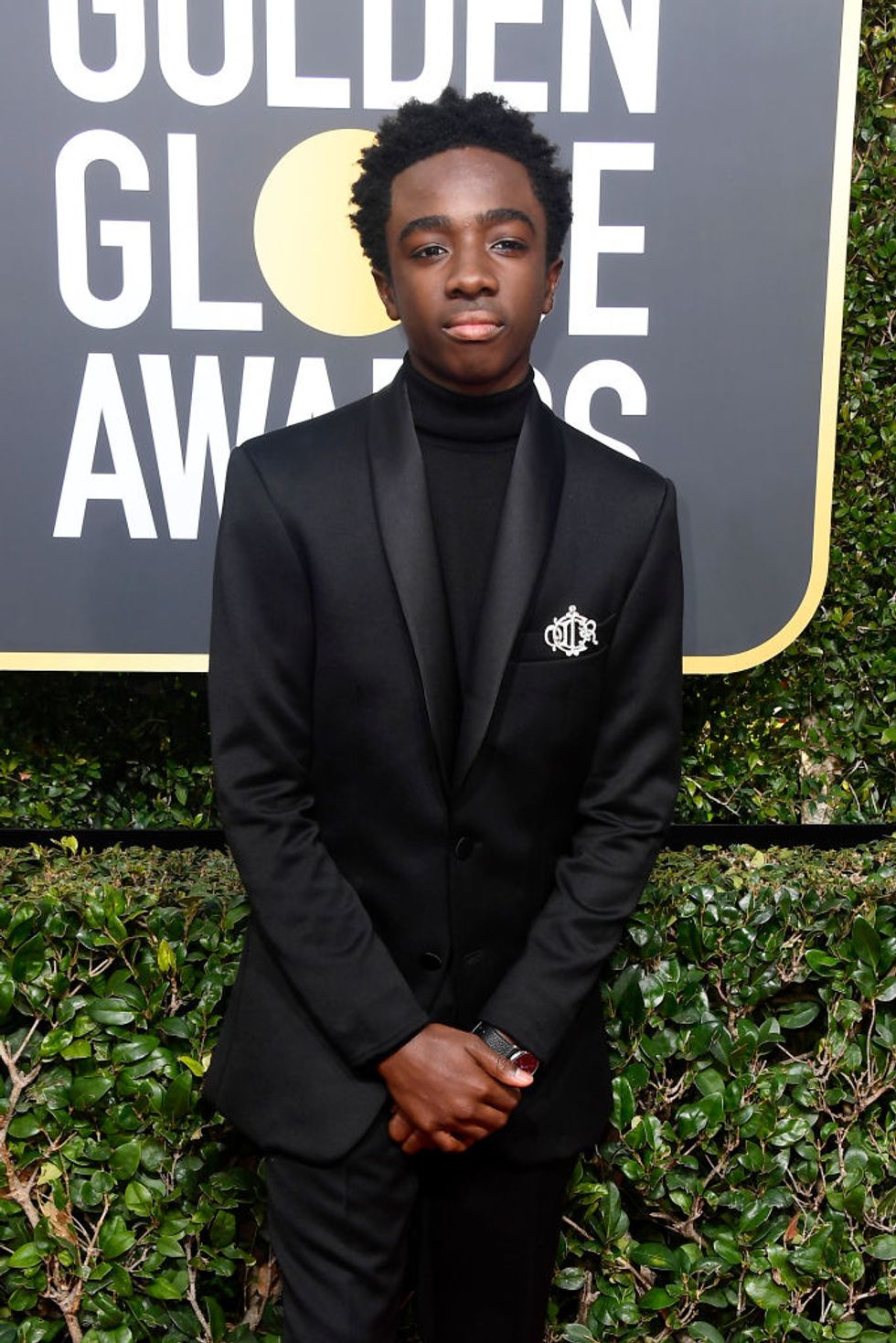 Common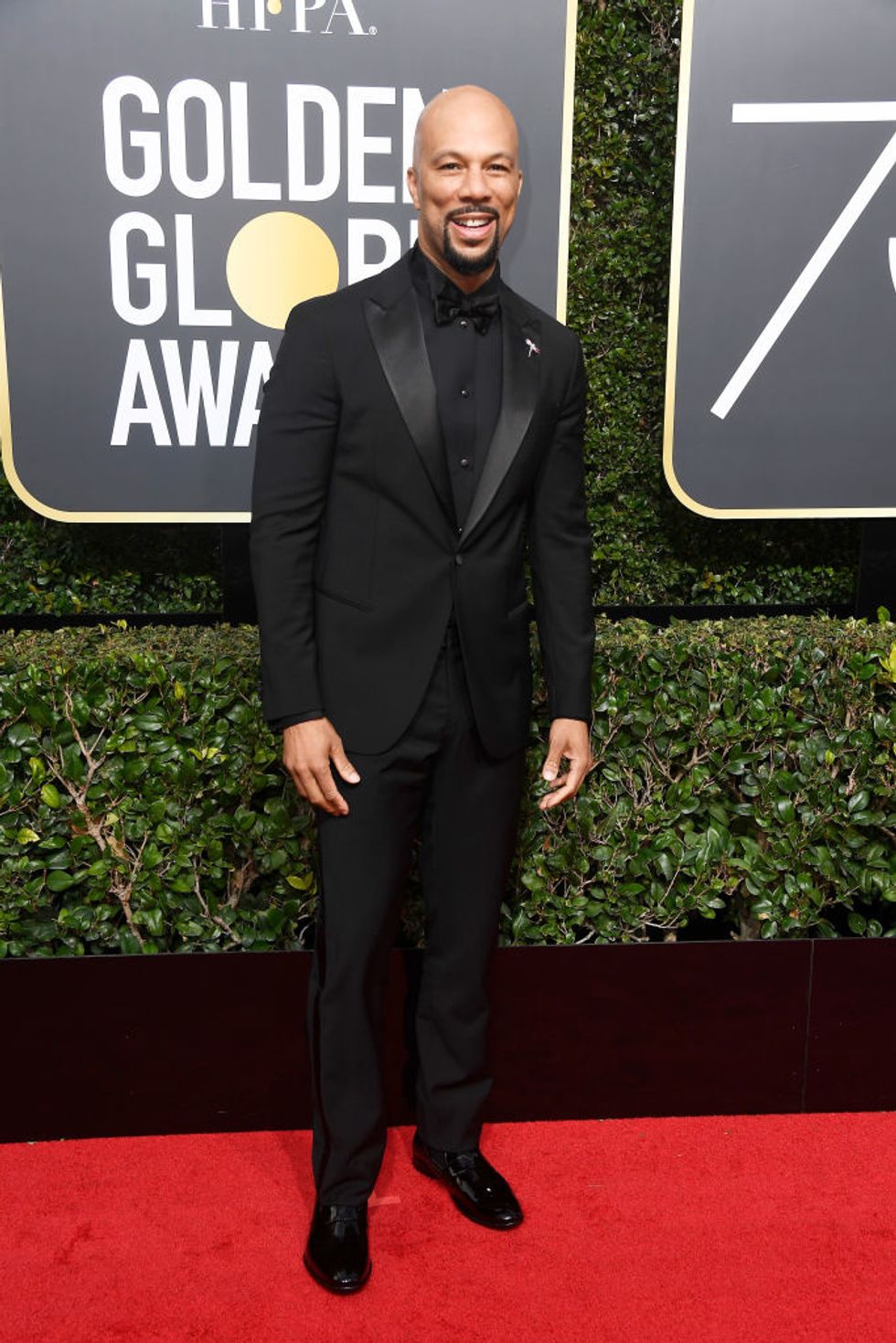 Daniel Kaluuya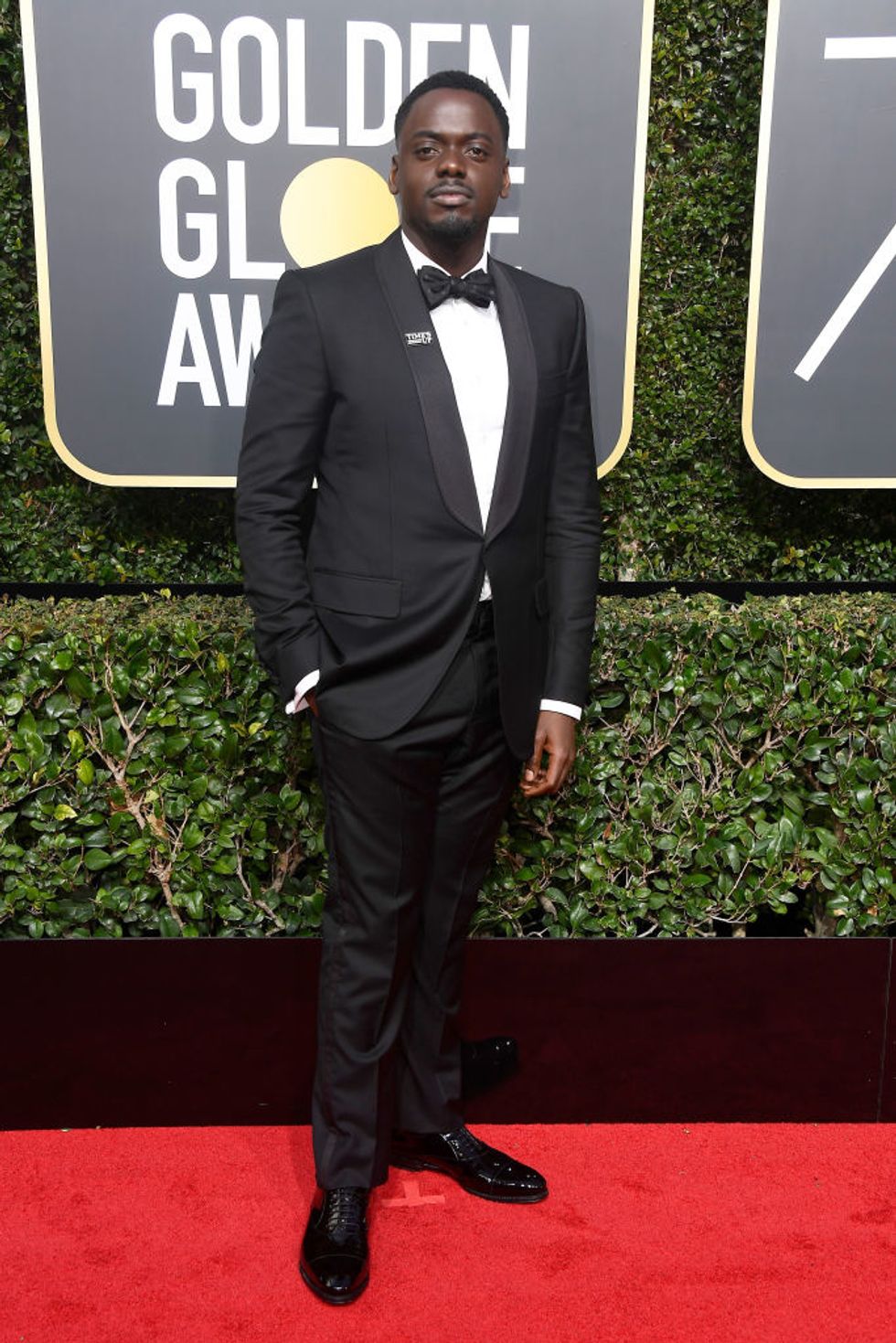 Kerry Washington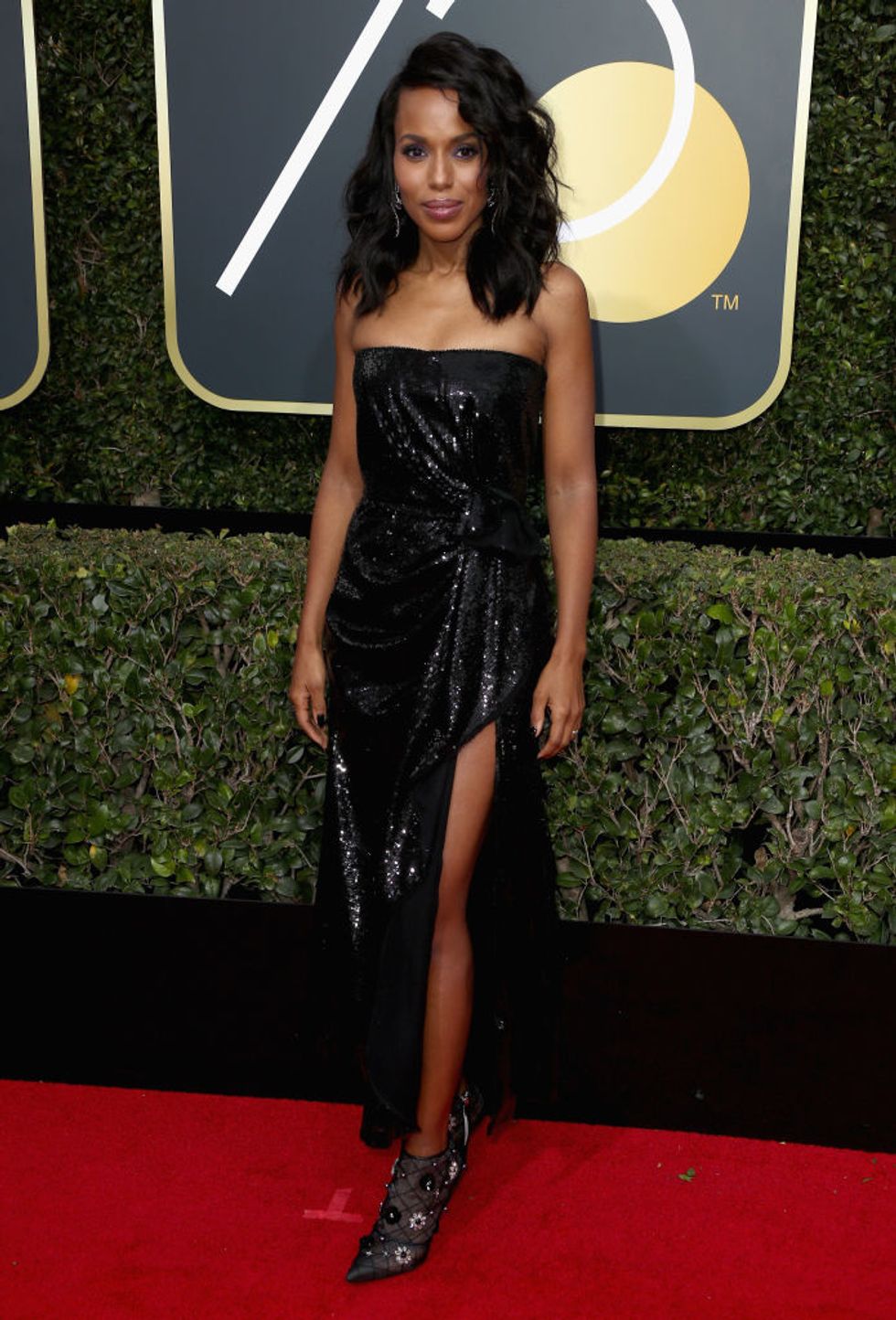 Lena Waithe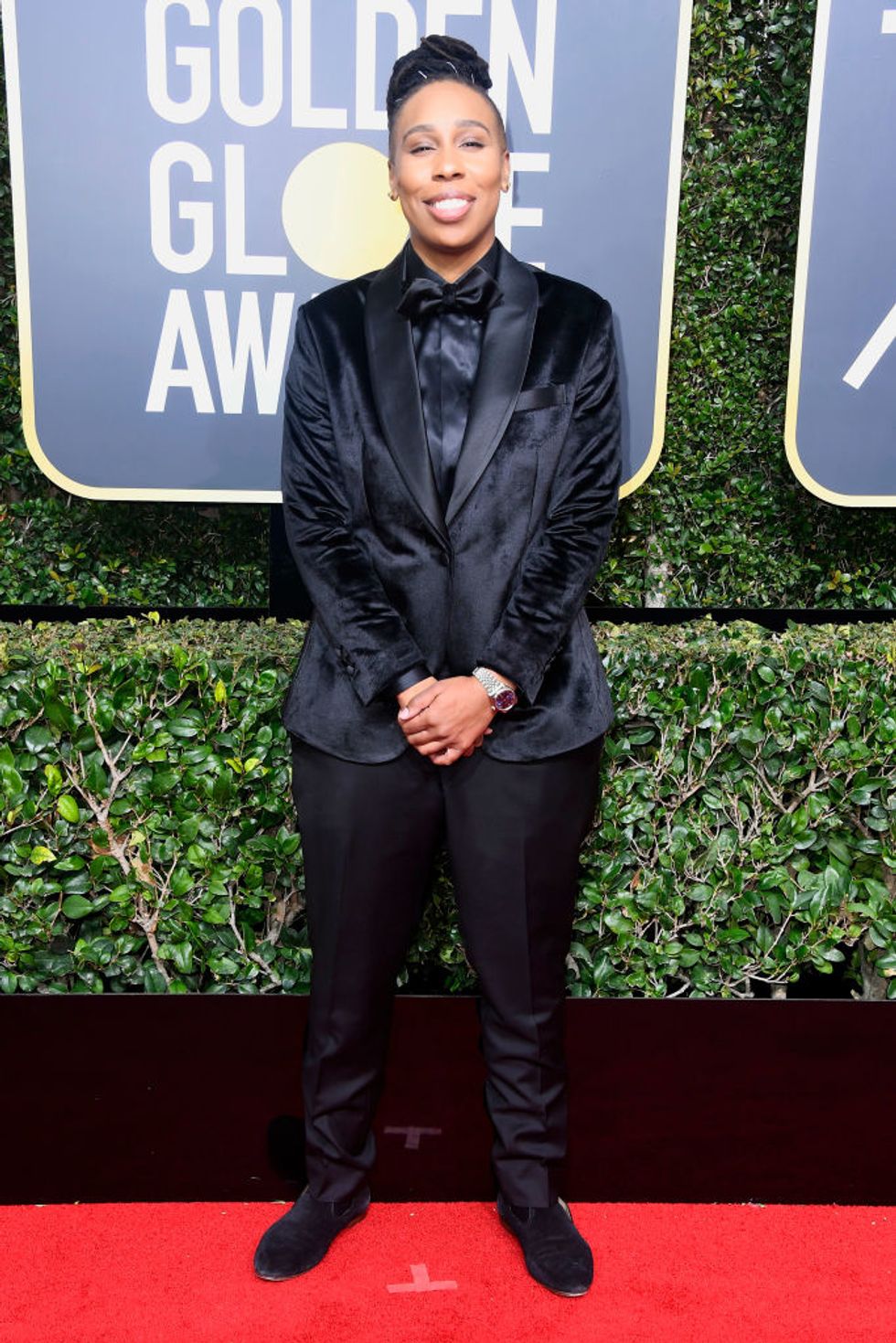 Naomi Campbell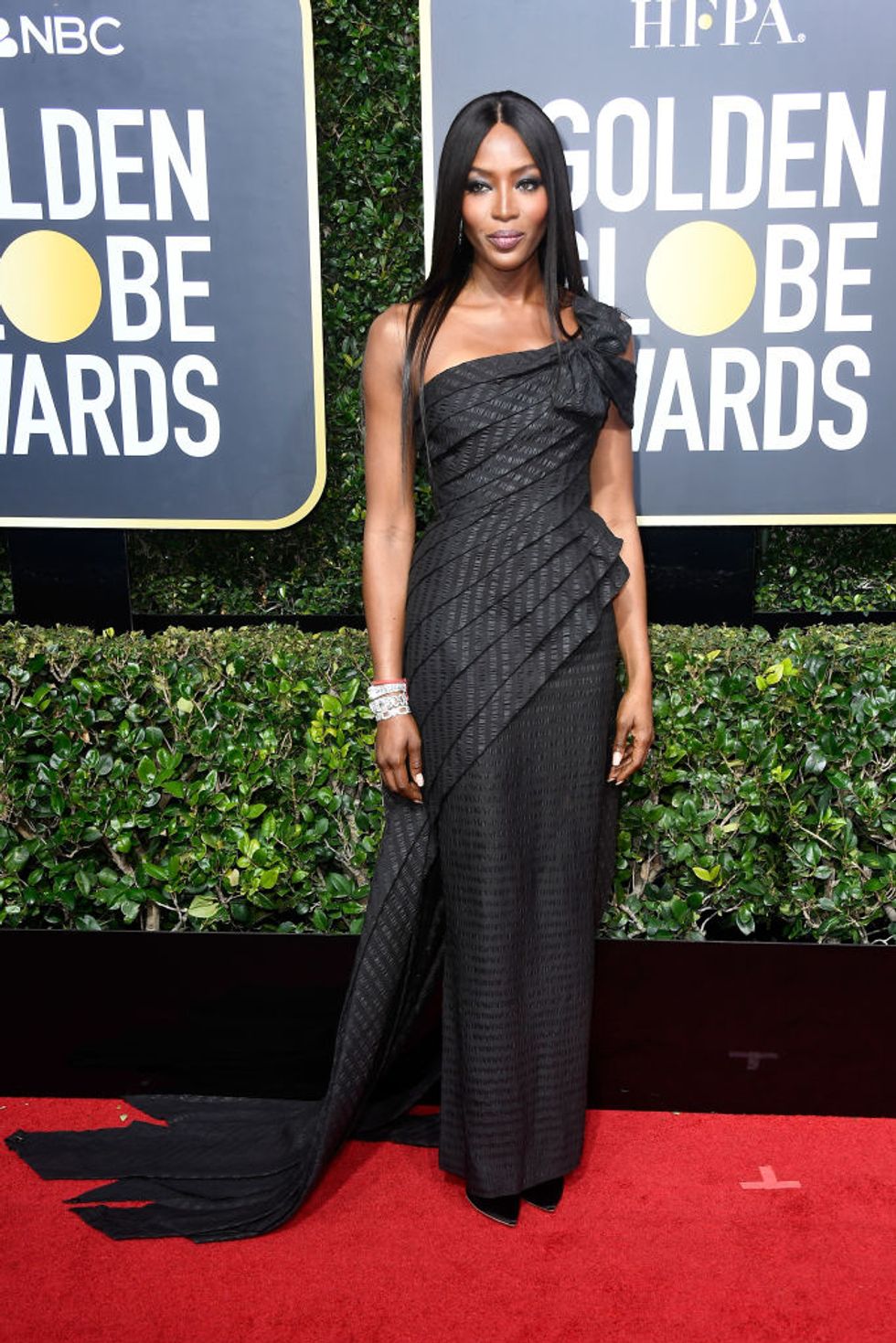 Issa Rae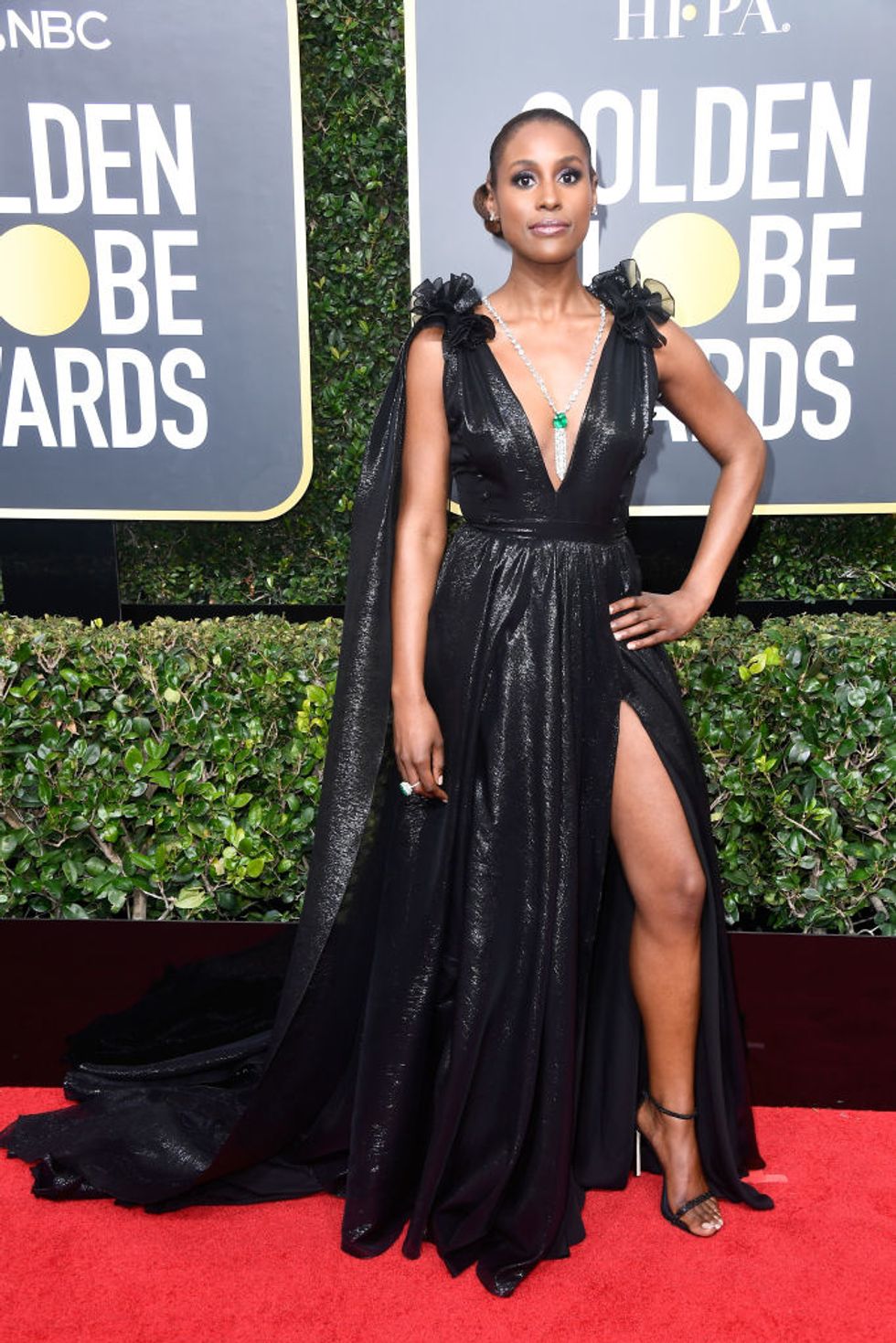 Samira Wiley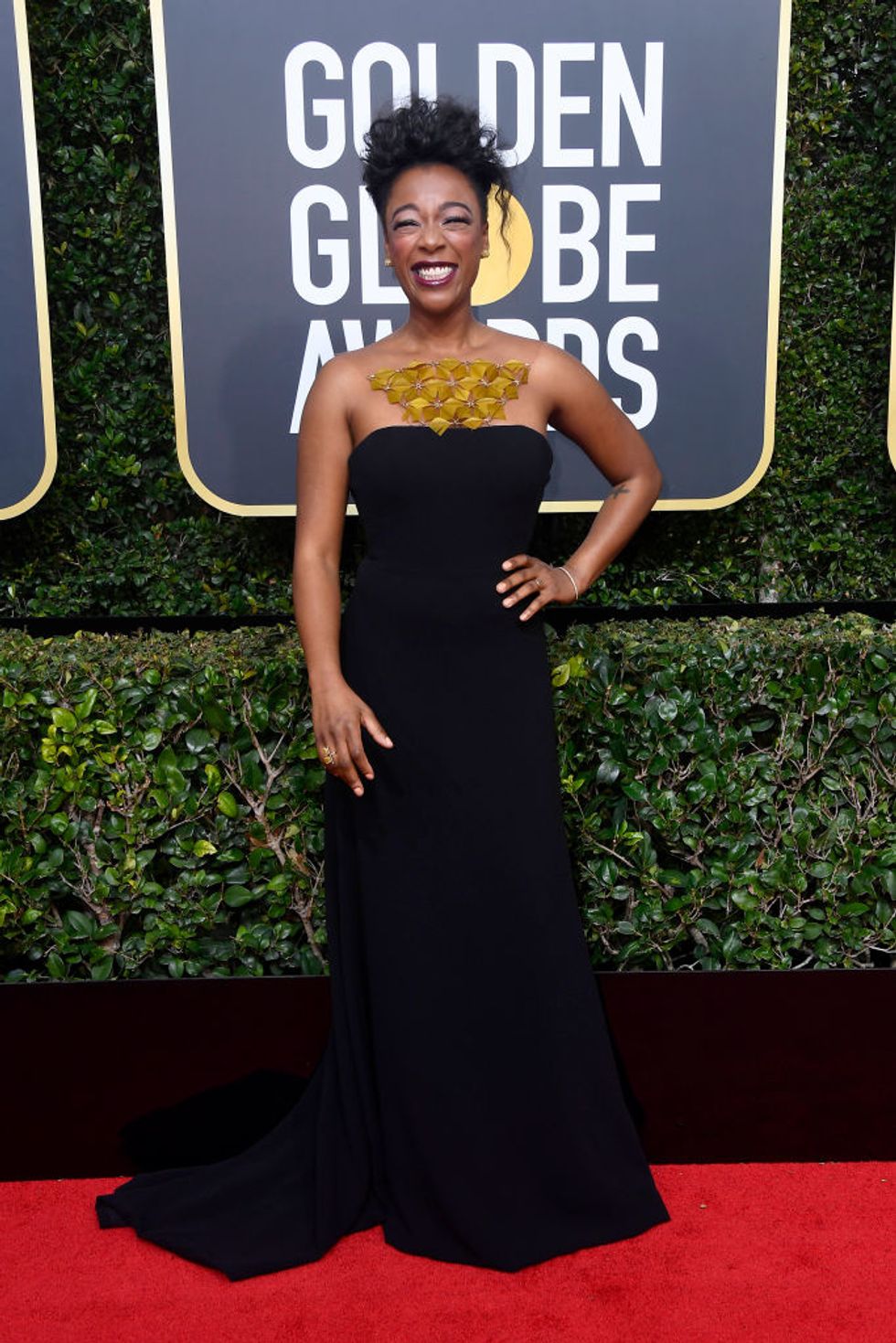 Sterling K. Brown & Ryan Michelle Bathe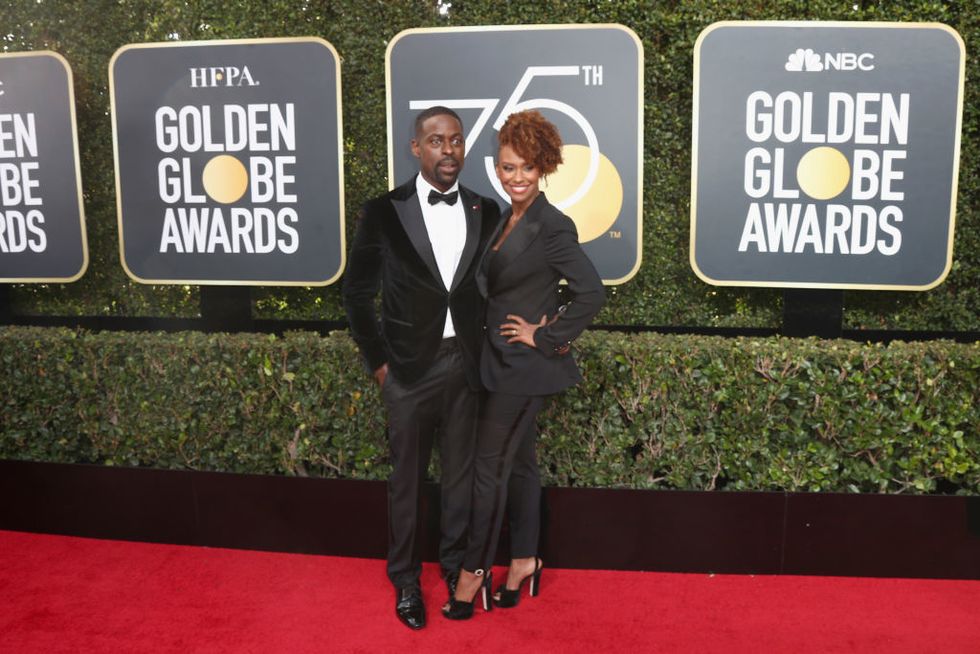 Octavia Spencer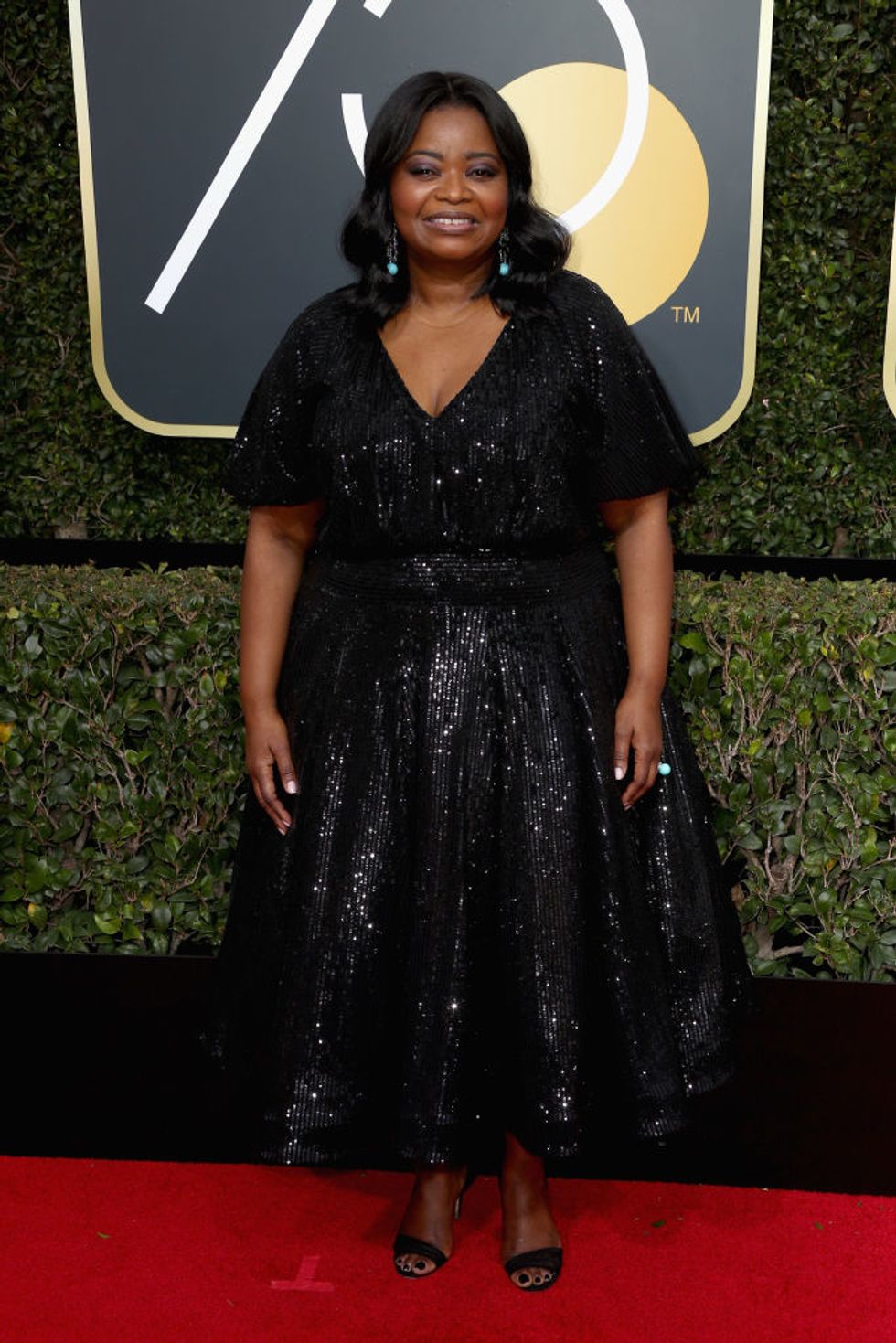 Zoe Kravitz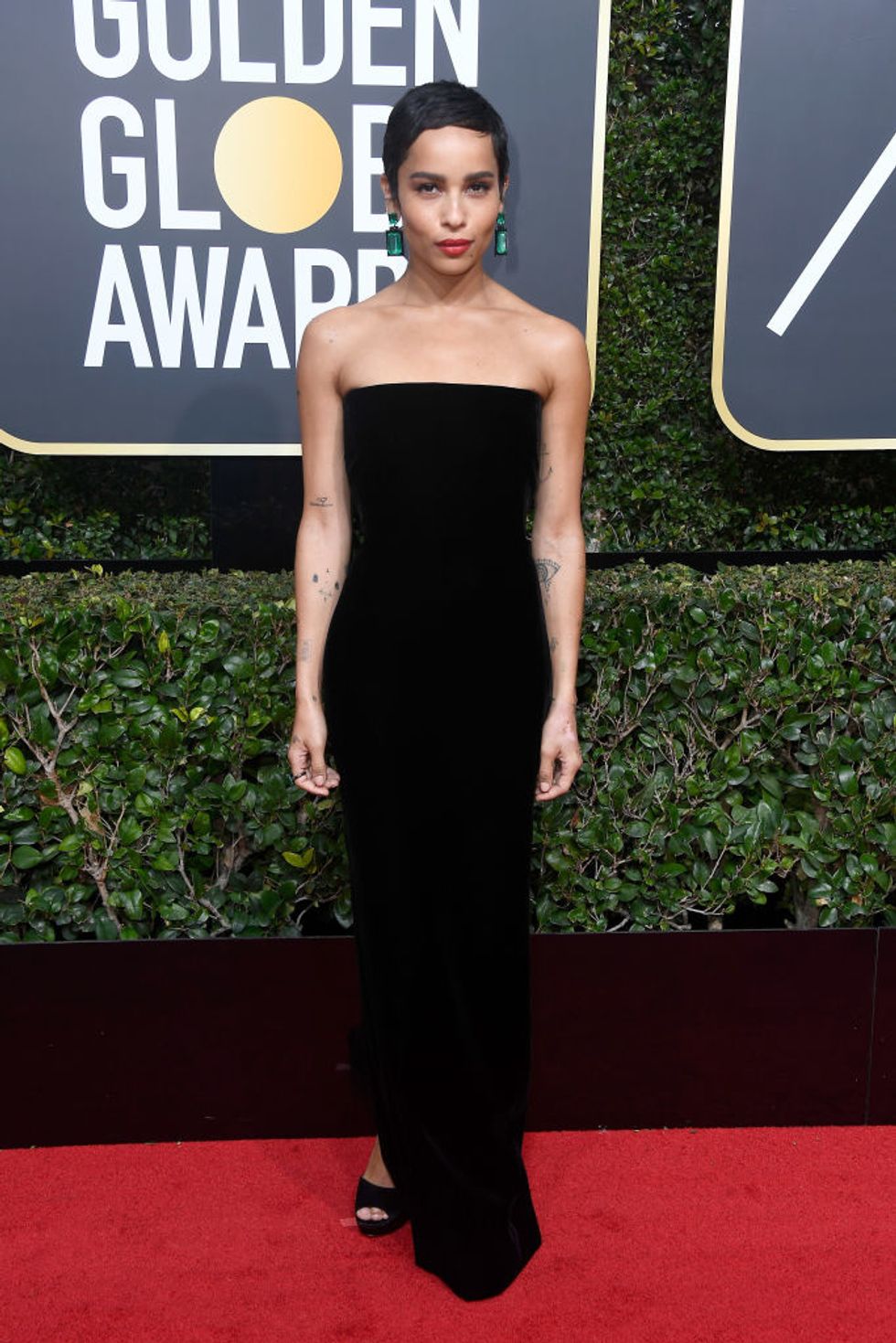 Zuri Hall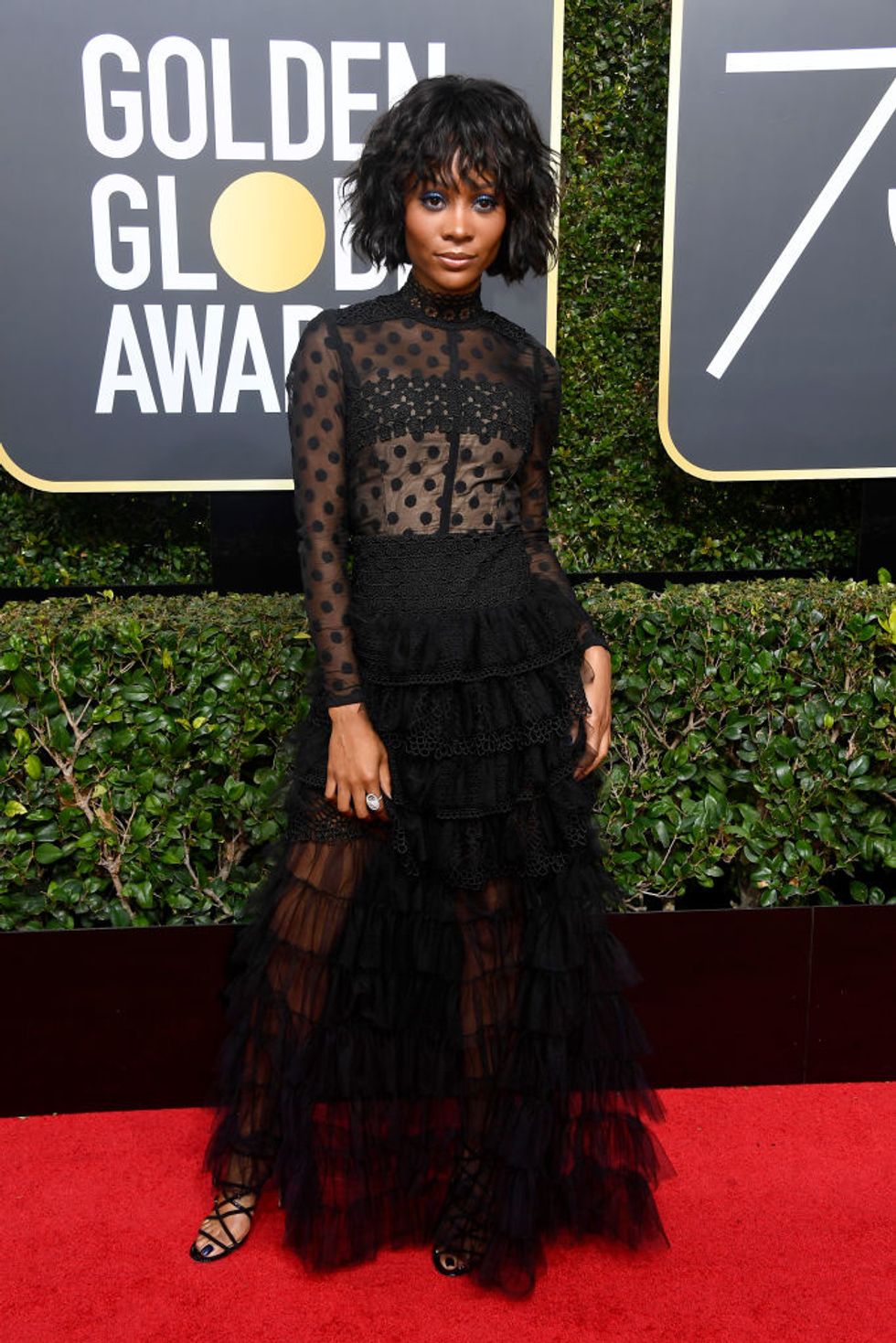 Halle Berry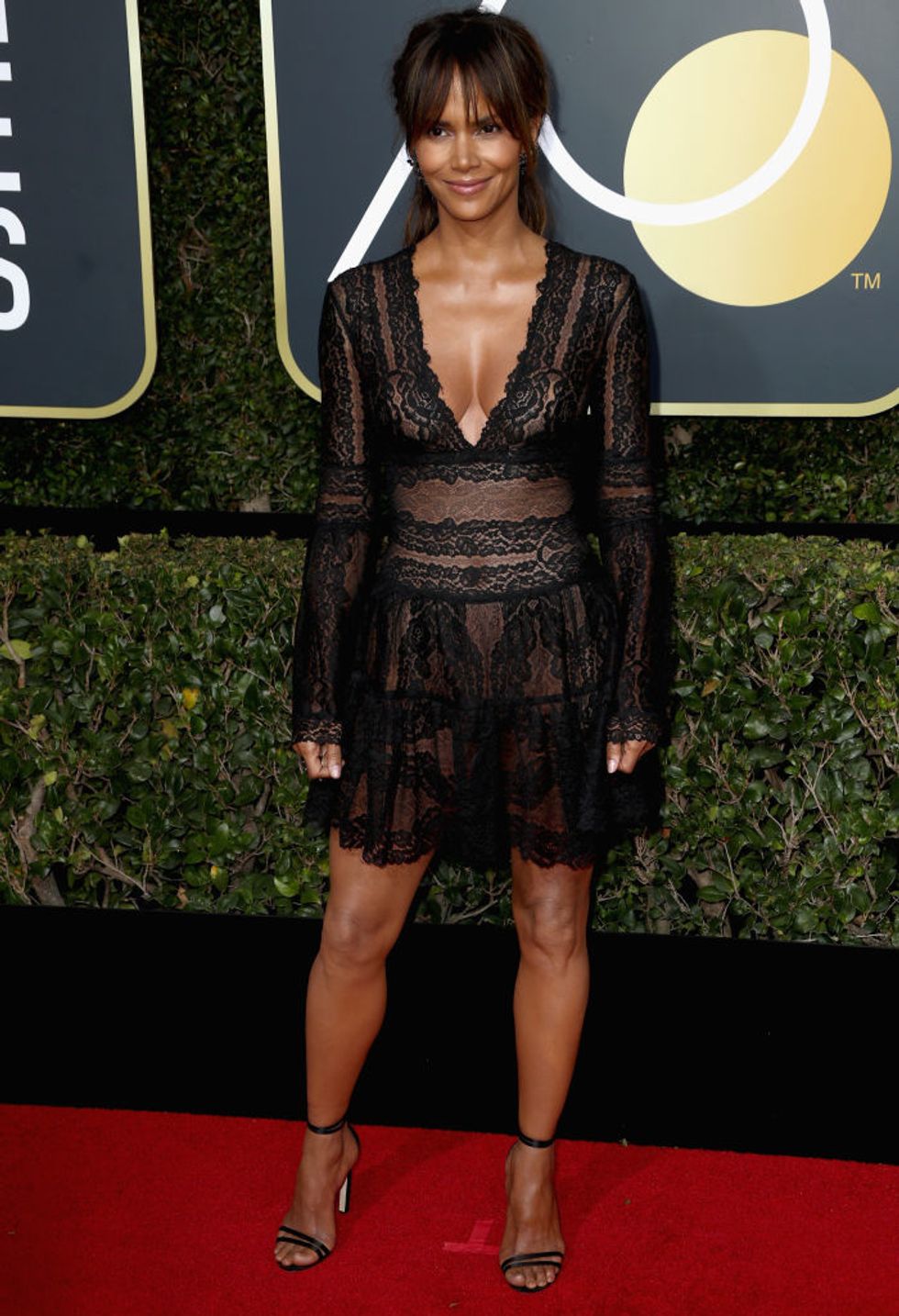 Mariah Carey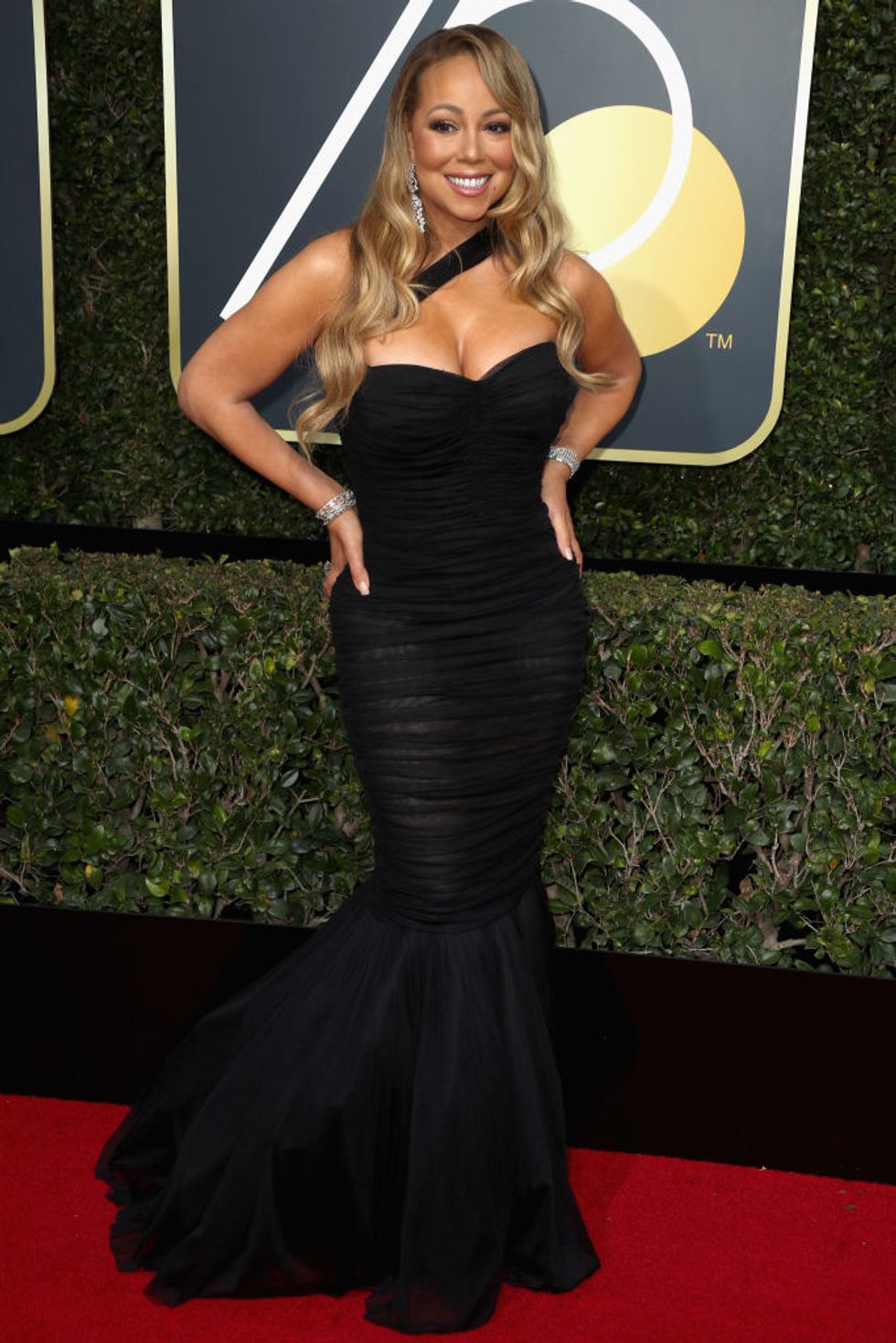 Who stole the show for you tonight? Let us know in the comments down below!

All images via Getty Images