Will Packer is a Hollywood gamechanger who is known for producing romantic comedies such as Think Like a Man and his newest box office hit Night School but now the powerhouse producer has forayed into reality television with the OWN dating reality show Ready to Love.
---
While we typically think of reality dating shows as a melodrama, ratchet soap opera that usually shows multiple women all vying for the attention of one man (thanks to the Flavor of Loves and For the Love of Ray Js,) Ready to Love puts a more refreshing spin on reality dating shows. Both women and men have power in choosing who stays and who goes. Hosted by comedian Nephew Tommy, Ready to Love is set in Atlanta and features 20 of the city's most eligible black men and women in their 30's and 40's all coming together in the name of love. The show doesn't discriminate as its cast is made up of an array of people from an international DJ to a pastor and they all have the chance to discover dating while also discovering themselves.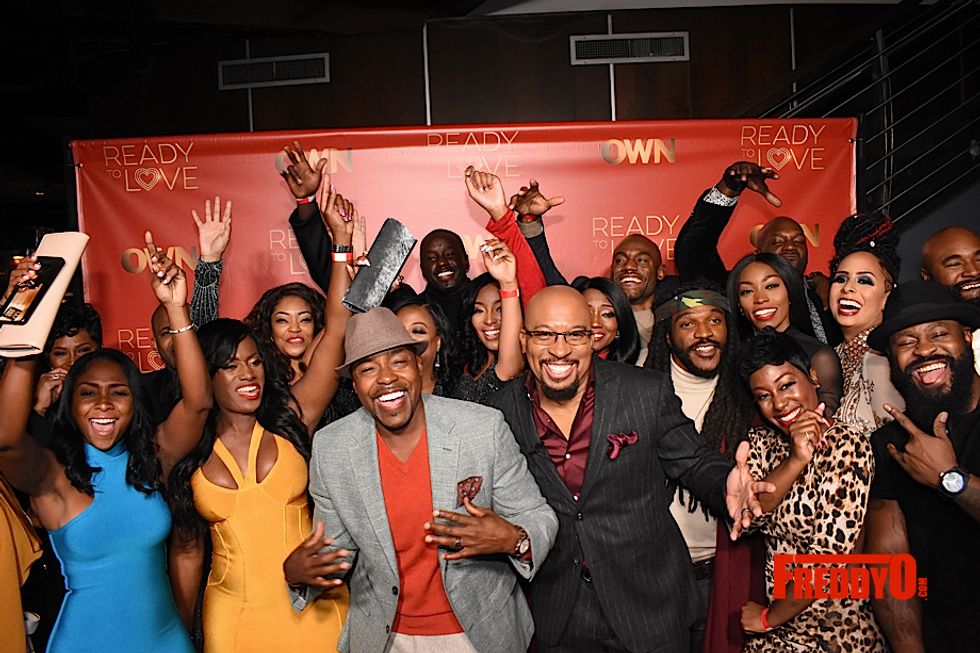 The cast of 'Ready To Love' alongside host Nephew Tommy and producer Will PackerFreddyO
In one word, cast member Angel summed up her experience with the word "maturity" saying, "the reason being is you never know how you're going to react to certain situations and things until you're in that moment and when you react in a way that's totally different than what you've done a long time ago means you matured, which makes me ready to love."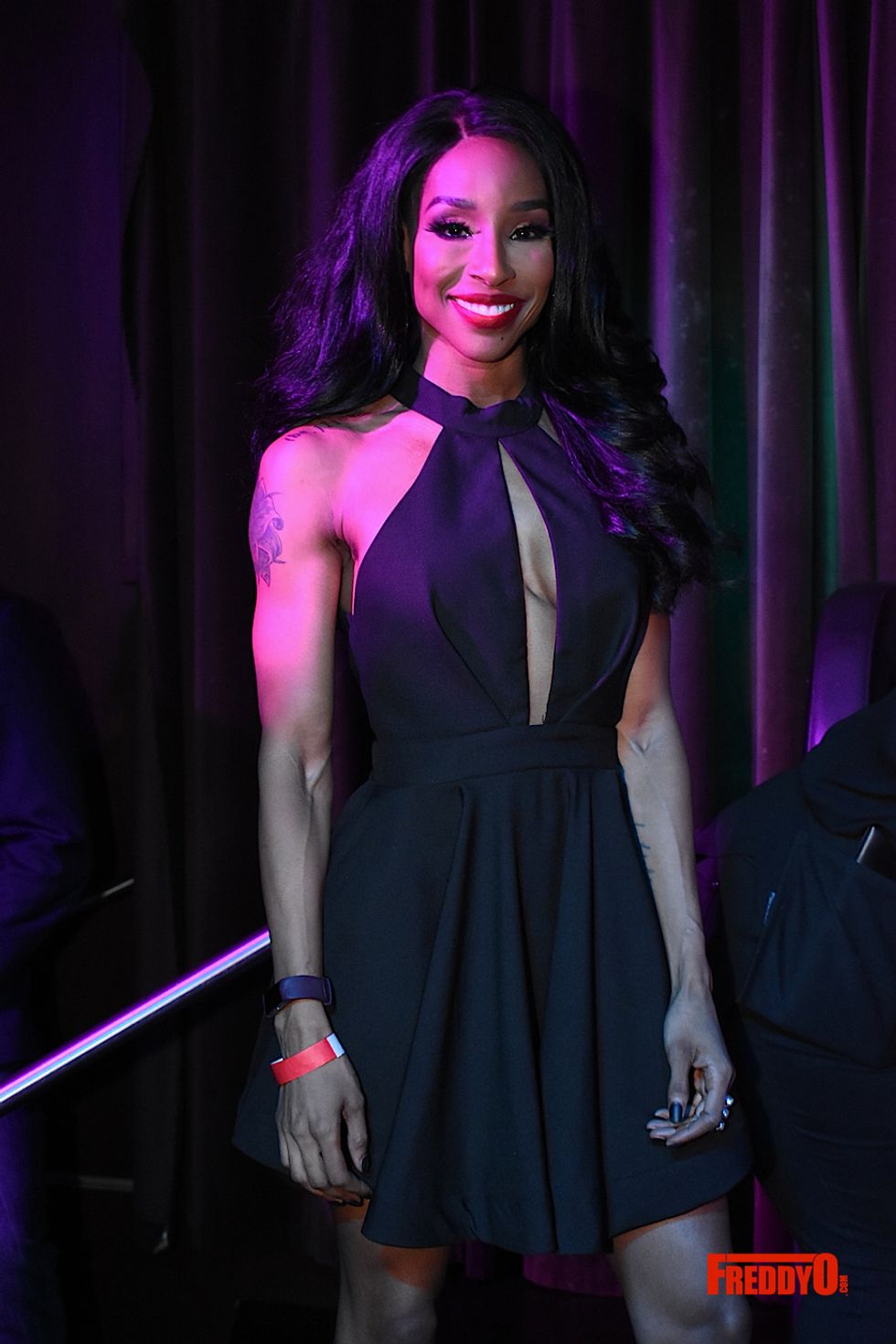 xoNecole's EIC Necole Kane was also in the buildingFreddyO
Men also get the chance to grow and learn more about themselves from participating on the show. "I think as men and women, we blame other people for why [we're] single and I found out I'm single because of me and I think that people that take accountability, they're gonna find true love," says cast member Michael.
As viewers get insight on what it's really like dating, the cast will receive insight from Nephew Tommy who not only brings the funny but keeps it real by openly giving relationship advice. Both he and Will Packer brought their beautiful wives as their dates to the premiere on Tuesday while they joined the cast to watch the show in real time.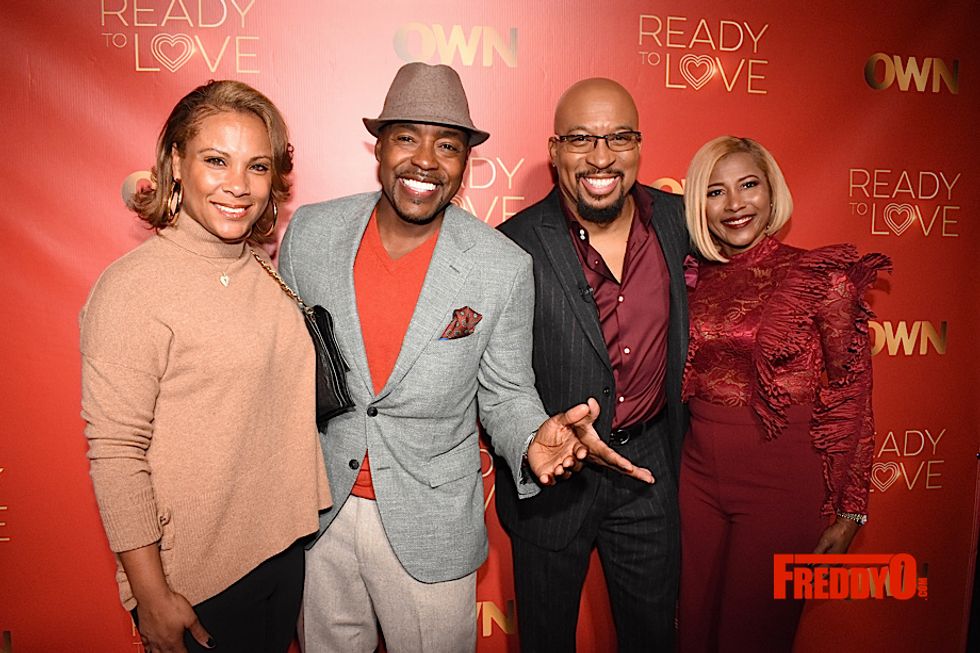 Will and Nephew Tommy with their beautiful wivesFreddyO
Will also took time to shed light on finding love. "I've learned that love is very much specific to your perception," Will explains. "So you had people who came onto this show who were open-minded. They weren't closed-minded, they didn't come in with the idea that 'oh woe is me' and 'I'm not gonna be able to find love, there's no good men, no good women.' They came in because of the way we set up the show saying, 'I'm open to finding that one.' 'My heart is open,' 'my mind is open' 'my eyes are open,' and 'I'm going to be ready for what comes.' It's interesting because we can do that in our daily lives. You don't have to be on a dating show to make yourself open and available and a lot of times, we go into dating with the wrong mentality."
Make sure to catch Ready to Love, Saturdays at 10PM on OWN. The second part of the series' two-night premiere airs tonight at 10 PM, only on OWN.