---
One of the best memories of your life would undoubtedly be the day you and your homie decided to take a road trip. No matter what shenanigans happen when you and your "day one" stop the car, the journey leading up to the destination is what counts. It is inevitable that your relationship with your friend will change, and in most cases, you and your homegirl would have built a bond through shared experiences that will be etched in your hearts and memories forever. This is what you're going to remember when you watch singer/actress Zoë Kravitz and singer SZA on their road trip!
It's pure nostalgia.
The outing, which is a part of a spot for Ford, begins with the ladies meeting up and hopping in their Focus. To break the ice, they played a word association game, and it is revealed that Zoë is a Sagittarius, and SZA is a Scorpio.
Then the serious conversations began and we learn a few life lessons from the duo:
1. Don't allow yourself to be put in a box.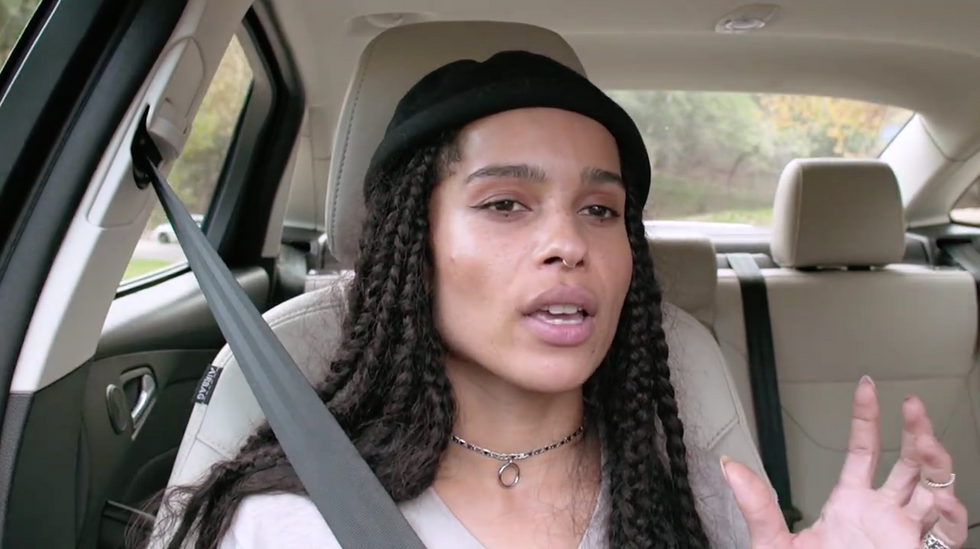 Zoë chatted up how actresses and musicians of color are categorized.
Zoë: In music [and] acting, I feel like there's this, like, idea of...'Okay, how can we categorize you?' ...So if you're a black chick, you're not doing Hip Hop, you're not doing R&B, you're doing this, like, alternative thing, so you're this kind of person. You're in a category with at least four other artists.
SZA: Then it's, 'Do you look alternative enough, because you don't look alternative enough.' Zoë: It's confusing, we're not understanding which box to put you in.
2. Stay true to yourself.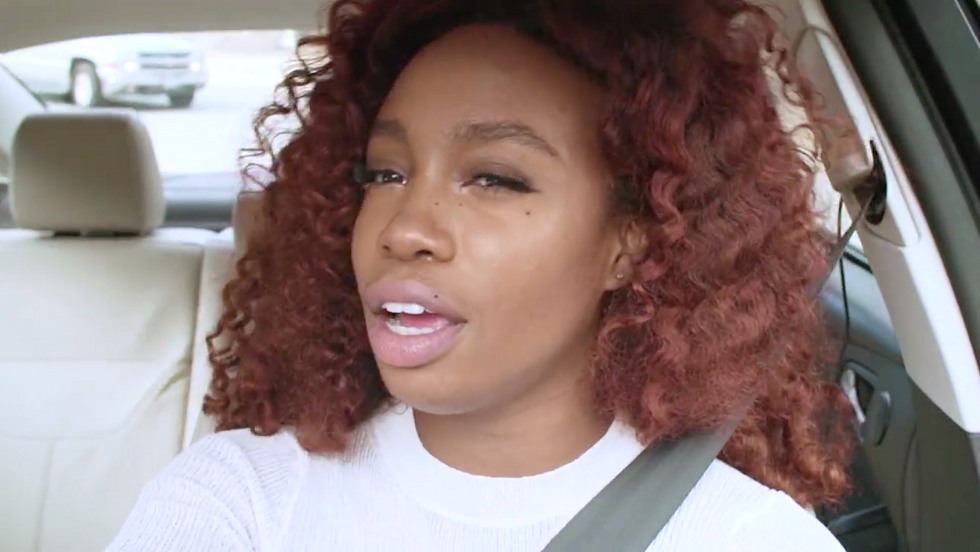 This led to a conversation about being yourself, and how important it is to show people, especially in entertainment, genuine love and kindness.
Zoë: I feel like confidence is just the key to everything. Sza: People normally only mess with you if you aren't being, like, 100 percent true to yourself. When I started to figure out that people have an opinion, I thought it was super unfair. I took it really bad...but I've been trying to let that go, but in a productive way.

3. There is power in unity.
Zoë realizes that although artists like to keep to themselves sometimes, there is power in people seeing women working together and uniting.
Zoë: I feel like if younger people saw people in the entertainment industry, especially women, working together more and being kind to each other, that might help younger people understand how cool it is to be kind. I only want to show love to my friends and the people who inspire me.
What I loved about the commercial was the fact that we're watching their friendship grow stronger as we hear them talk about their experiences on their own roads less traveled. By being stand out performers with acts that can't be categorized, they've found comfort in doing what's different, and they're doing it with confidence and style.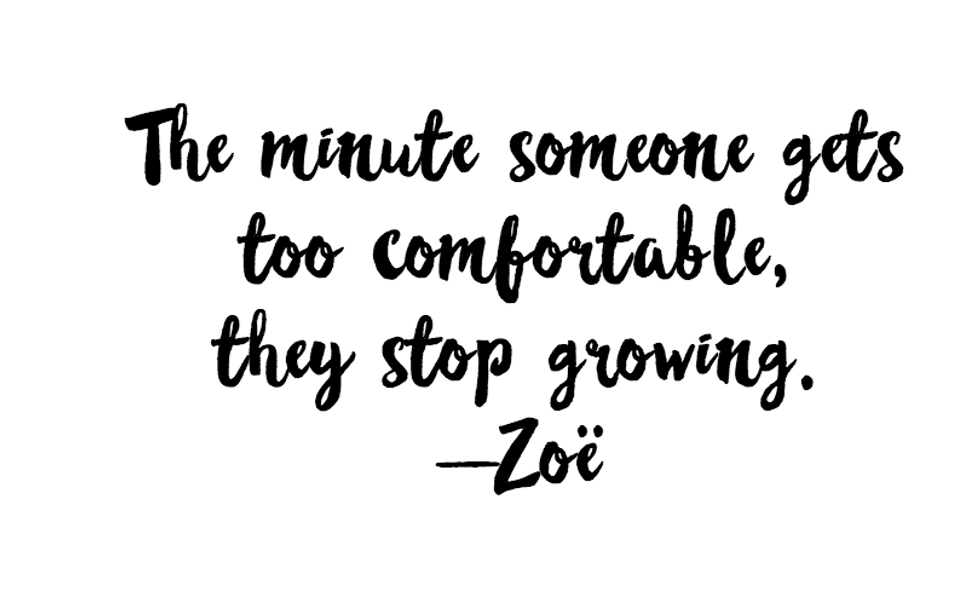 It's a beautiful discussion that led to a friendship that blossomed right before our eyes, and who couldn't appreciate something as beautiful as that.
Zoë and SZA join several artists who have done advertisement for Ford as of late. Check out this commercial that gets to know Sevyn Streeter a little better, and the awesome thing that 80s rock band Foreigner did to keep a high school's music program alive.
Do you remember your first girlfriend's road trip? How has your friendship with your girlfriend grown since?
All images courtesy of Ford