Technology has given women the power to take control of their lives and their uteruses through processes like egg freezing and in vitro fertilization (IVF). Unlike our mothers and grandmothers, accessibility to reproductive procedures give us to power to choose where, when, how, and who we choose to conceive with, and it's f*cking revolutionary.
---
In the past, women who chose their to pursue their career during their "childbearing" years, or had same-sex partners were not granted the opportunity to experience childbirth. But it's 2018, and things have changed. Rihanna's muse and high fashion supermodel Slick Woods just proved it.
The LA-raised supermodel rose to fame after collaborations with Kanye West, Rihanna, and Marc Jacobs and has set the fashion world ablaze with her trendsetting, rule-breaking style, and intense advocacy for the LGBTQ community. And, the 21-year-old just added another title to her long list of accolades: "Mom."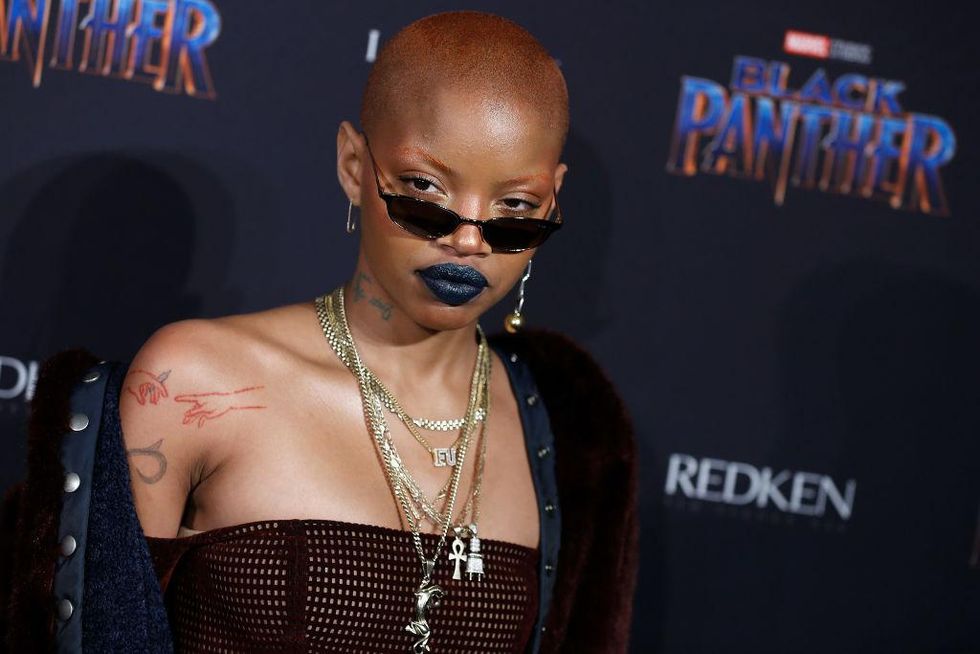 John Lamparski/WireImage
The fashion icon and self-identified lesbian just announced her pregnancy and the internet was shook. It's been heavily speculated that the baby's father is runway model Adonis Bosso, whose announcement was also met with a slew of questions and personal attacks from inquiring fans. Slick received so much backlash, that she took to her Instagram comments to set the record straight. When someone commented to question her sexuality, Slick had this to say:

"To think we live in a world where people still confuse sexuality with reproduction. Grow up."
When an openly homosexual woman announces her pregnancy, our first thoughts are: oh, I thought she was a lesbian. Although it's a confusing concept for some, lesbians have babies everyday, b. And it's usually not some assumed "accident."
It's time that we eliminate the age old idea that there's only one way to conceive, because thanks to modern technology, it's just not true. IVF is a procedure that is especially beneficial to couples who are unable to conceive naturally, and has changed the lives of parents around the world since the late 70's.
Regardless of what critics had to say, Slick received an outpour of support from her fans that even joked that her runway supermodel seed would pop out of the womb with a modeling contract. Not only will their baby have the dopest style on the playground, but when your parents are Adonis Bosso and Slick Woods, you've already won.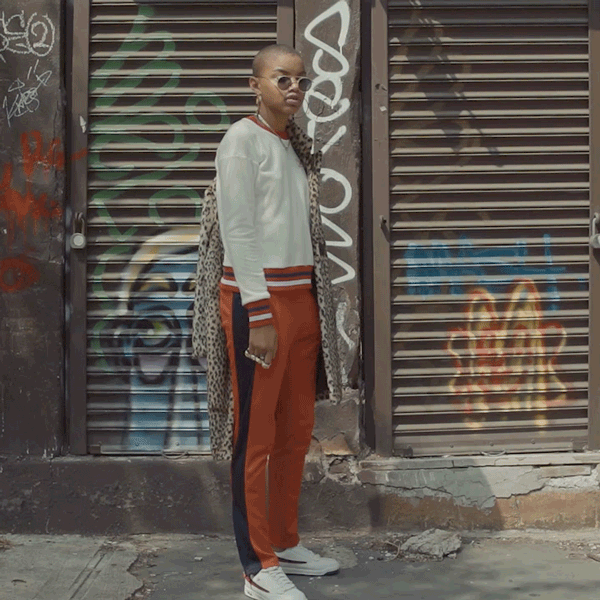 teenvogue.com
We live in a brave new world that gives women choices. And by that, I don't just mean in what lipstick color to wear today, I mean real choices that allow us to fulfill every vision we have for our future, regardless of our sexuality.
Congrats Slick, we're waiting on our baby shower invite in the mail! Seriously though…
Featured image via John Lamparski/WireImage