After 16 seasons on NBC's, Access Hollywood, working countless red carpets, and interviewing hundreds of A-List celebrities, Emmy-Award winning journalist Shaun Robinson has proven that she is the G.O.A.T.
---
With this being said, you can only imagine the excitement (and nerves) I experienced when the opportunity arose for me to speak with the Detroit-native who has interviewed legends including the late Whitney Houston, Denzel Washington, Halle Berry, and countless others.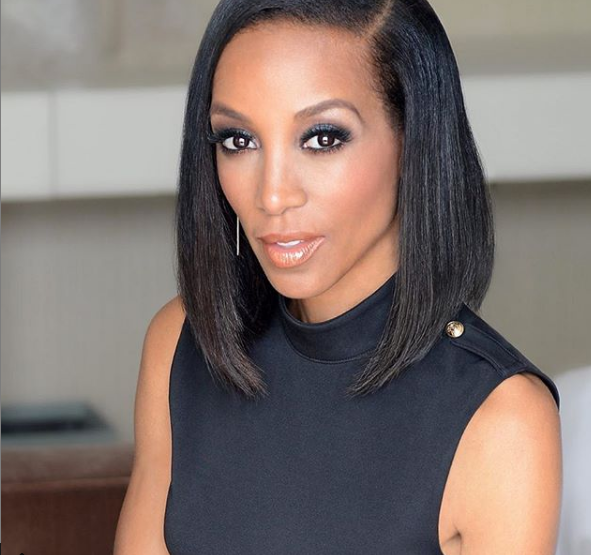 Instagram/@msshaunrobinson
Eager to uncover the beautiful woman behind the microphone that has mastered using her charm to woo celebrities into opening the window to their glamorous lifestyles, we started our conversation from the beginning.

For her, it all started when she was a young girl in her grandma's living room watching the evening news, and a Black anchor, Beverly Payne, appeared on the screen. "I was mesmerized. She was the only woman of color [on the news] and I knew she was different because she looked like me," Shaun shared with xoNecole exclusively. "She set me on the path towards journalism."
While studying at Spelman, Shaun lucked up and landed her first big break, a television job as a host on a cable station talk show. While recapping her first experience, she made one thing clear: it wasn't all glamour.
"Now, this wasn't cable like today's cable, this was like Wayne's World cable," she remembers. "This was a local-local cable show."

Filled with the jitters, she remembers thinking, Is this something I can do? Trusting the process, it proved to be the right decision.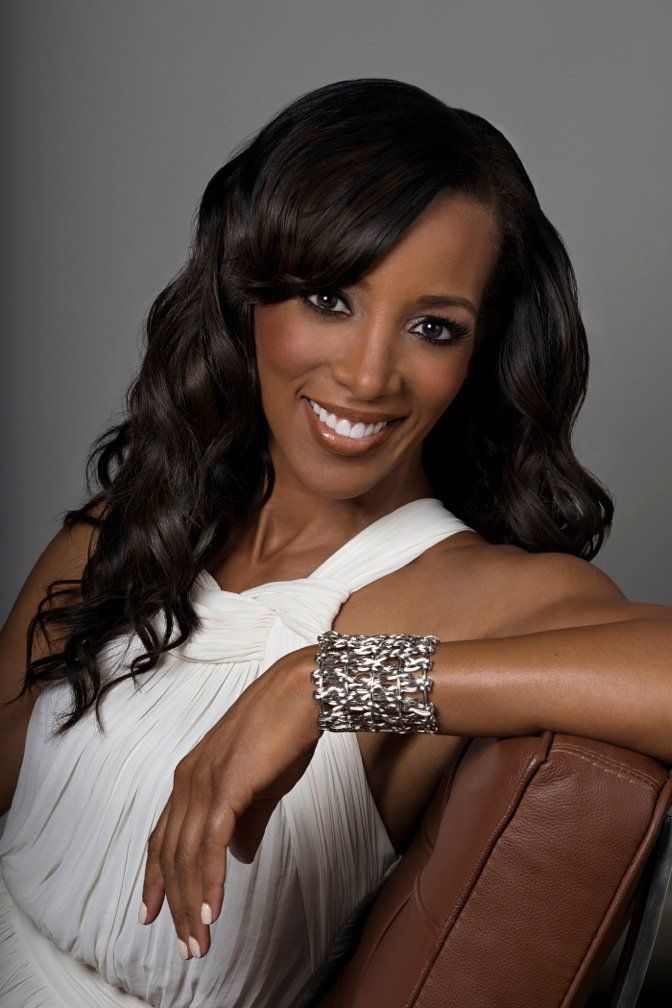 www.shaunrobinson.com
"I was working at a local, Black-owned channel in Detroit and I was so glad to be in my hometown because it meant that my parents would see me on TV. It was a wonderful and tremendous training ground for me because I gained experience in how to write, report, edit, and anchor a show. Eventually, I got a talk show there and that opportunity prepared me for my future."

Using her on-air talent, she found herself dubbed "Detroit's Oprah" in a local newspaper feature, making her a true hometown success.
Venturing out, Shaun later moved on and began working in Milwaukee, WI as a medical reporter, but in 1999, she found herself gracing international TV screens when she landed her position with Access Hollywood. With 16 seasons and thousands of interviews under her belt, there is one interview that she remembers like yesterday. Speaking one-on-one with singing legend Whitney Houston, right before her passing in February of 2012.
"It was at the Fox Theater in Detroit and I had my parents with me," she explains. "She seemed so happy and ready to get her life back on track. I was thriving off her good energy because she was so excited to be doing movies and her future was so brilliant."

Shaun still has fond memories of that day with Whitney taking a picture with her parents and treating them like family. "I'm just glad I had that opportunity to speak with her."
After gracing our screens every day for years with the celebrity tea, in 2015, Shaun saw fit to pass over her mic and give the opportunity to the next person in line. While many people were shocked to see her leave, she felt it was time to flex her many other talents.
"With me, that box has been checked. I had aspirations of being on a national entertainment show during a time when there was no cable or internet. It was at a time when it was too hard for a Black woman to get a job in the media profession. I was thinking too big but I was on one entertainment show longer than anyone except Mary Hart," she points out about her major life's accomplishment.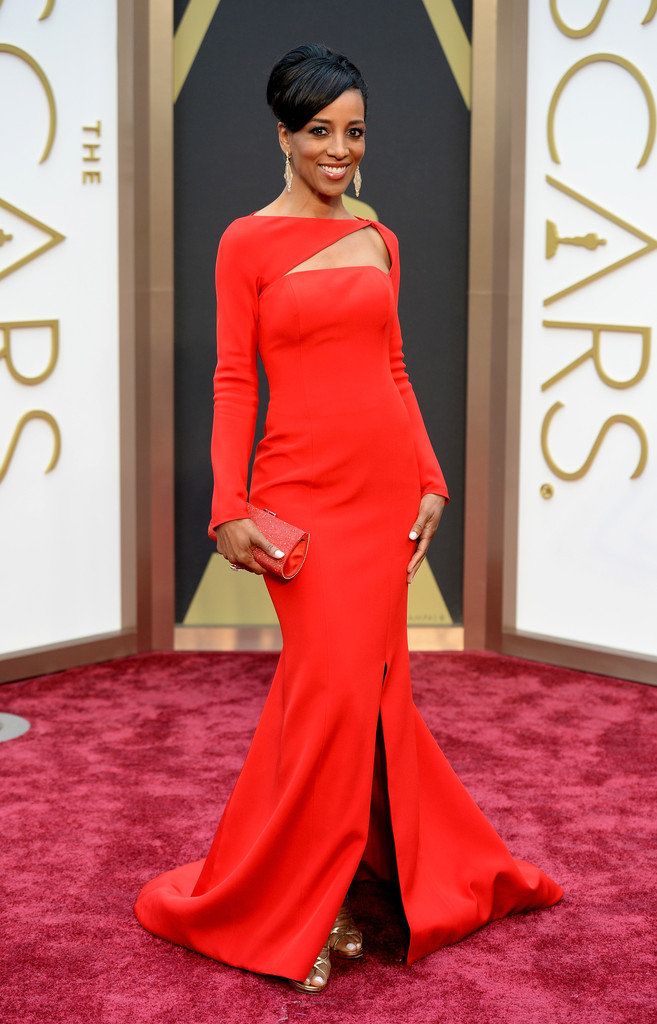 Getty Images
"I had aspirations of being on a national entertainment show during a time when there was no cable or internet. It was at a time when it was too hard for a Black woman to get a job in the media profession."
As a living legend in the world of entertainment news, she humbly accepts being considered a Black woman that broke the mold.

"After I left Access Hollywood, young Black women would tell me how much of an impact I had on them and their careers, and how I inspired them to pursue careers in journalism."
Just as she was inspired by Beverly Payne, Shaun takes her position as a role model very seriously. "The role of inspiring young women to pursue their dreams is something I take to heart. Like my grandmother said to me, 'If God gives you a platform, use it to help others.'"
Shaun took her grandmother's word to heart and began to work on making a difference in the lives of others in a major way. The 56-year-old Motor City native launched the S.H.A.U.N. Foundation for Girls, that now creates grants and opportunities for young women that have an interest in these five key areas: STEM, Health, Art, Unity, and Neighborhood.
"If there is a non-profit doing work in one of these five key areas, we could possibly be a resource for them," Shaun explains. "I want to help little girls and young women of color by leveling the playing field for them and supporting them in order to compete in a world that is not always receptive to women being, let's say, engineers. We help organizations that deal directly with girls and young women so that they can have an impact on their communities and then the world."
Besides being a philanthropist and the author of Exactly As I Am, Shaun has been flexing her production skills and creating movies that are soon to be released. "My lawyer said, 'Shaun, don't be just talent,'" she shared.
And to prove that she is more than just a pretty face interviewing on the red carpet, she signed a deal along with pastor and filmmaker, T.D. Jakes, to bring movies to our at home screens via the Lifetime Network. "We will be producing a series of books by Victoria Christopher Murray called, The Seven Deadly Sins."
Although she was not able to share all the juicy details with me, she can share that she is thrilled beyond measure to be doing this with a Black cast and crew. "This world and this business have a way of trying to tear people down and tell them that they're not good enough," she says, speaking from the heart. "I was on AH during its heyday, when it was one of the only games in town, and I was the only Black face working media on the red carpet. The entertainment industry business has changed a lot."
Shaun recalls an interview she did with Oprah Winfrey for her book, "She gave a wonderful quote, 'You're valuable because you were born.' I always thought that was a powerful quote because you don't need outside validation, you don't need social media validation or anything like that. Just know you're valuable because you were born and you can accomplish anything you put your mind to."
"Just know you're valuable because you were born and you can accomplish anything you put your mind to."
To catch up with Shaun Robinson and her latest ventures, follow her on Instagram (@msshaunrobinson) and to learn more about her organization, visit: shaunfoundationforgirls.org.