---
I don't know about y'all, but as I'm forever on this mission to grow out this hair of mine, I'm always discovering something new. Lately, something that I've been paying attention to is which season of the year typically gives me the most stress as it relates to maintaining length retention. The conclusion that I've come to is wintertime is a mutha. A part of the reason is because since the temperatures are cooler, I like to wear my hair out more; that can wreak havoc on my ends. Another challenge is I like to wear hats more often; since I'm a vintage gal at heart, some of my headwear isn't lined. And yeah, that's not good. Then there's finding the balance between how much moisture is too much and if I'm using enough protein at all. Ugh.
Unfortunately, in times past, not being aggressive in finding solutions to dilemmas like these resulted in my losing an inch or two due to dryness and breakage. But this year, I think I've got a handle on how to get—and keep—my hair wintertime ready. If you'd like to know what tips actually work for me, I've enclosed 10 of 'em below.
1. Get a Good Trim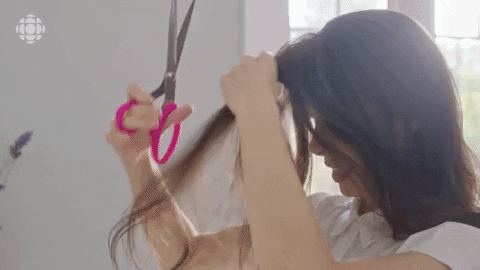 Trimming your hair does not make your hair grow longer. But what it does do is get rid of split ends, single strand knots and any of the breakage that can make your hair frizzy and uneven-looking. Listen, I hate trimming my hair as much as the next person, but I must admit that every time I do it, my hair is a lot more manageable and easier to take care of. Plus, when my ends are "right", that makes it less difficult for them to "catch" onto my sweaters, hoodies and blazers. So yeah, if it's been more than 12 weeks since you've trimmed your ends, set up an appointment with your stylist or at least invest in a good pair of shears so that you can do a little bit of trimming or dusting at home. Your ends and overall hairstyle will be forever grateful.
2. Deep Condition on a Weekly Basis
You would think, with all of the wetness that comes with winter weather (rain, snow, sleet), that dry brittle hair due to the atmosphere would be the last thing that we'd need to worry about. But actually, cold weather brings brisk winds, freezing temperatures and oftentimes a dip in humidity; less humidity equals less moisture. Not to mention the fact that most of us tend to crank up our central heating which can zap the moisture indoors as well.
One way to combat all of this is to deep condition your hair. If you're currently in the habit of doing it a couple of times a month, consider doing it once a week, just until it gets a little warmer outside.
If you're worried about "over-washing" your hair, using a sulfate-free shampoo and following up your deep conditioning treatment with a leave-in conditioner should compensate for any moisture that shampooing may take away.
As far as the kind of conditioners that are best, check out "Top 18 Deep Conditioners of 2018 for Naturally Curly Hair". Or, if you'd prefer to make some yourself, there are some cool DIY videos here, here and here.
3. Give Yourself a Protein Treatment
While I've been trying to figure out the keys to obtaining hair growth and retention, I've learned that one of the biggest mistakes a naturalista can make is not finding the balance between knowing when your hair needs more moisture vs. when it needs more protein. When your hair feels dry or looks frizzy, that is an indication that it needs moisture. But as far as protein goes, when your hair lacks elasticity, it feels "gummy", it's super brittle or you've recently color-treated your tresses, these are all indicators that you could probably stand to give yourself a protein treatment.
If you're wondering how often you should give yourself a protein treatment, every six weeks or so is usually the norm. You can either go with a popular product like Aphogee or you can make your own.
4. Apply a Hydrating Mask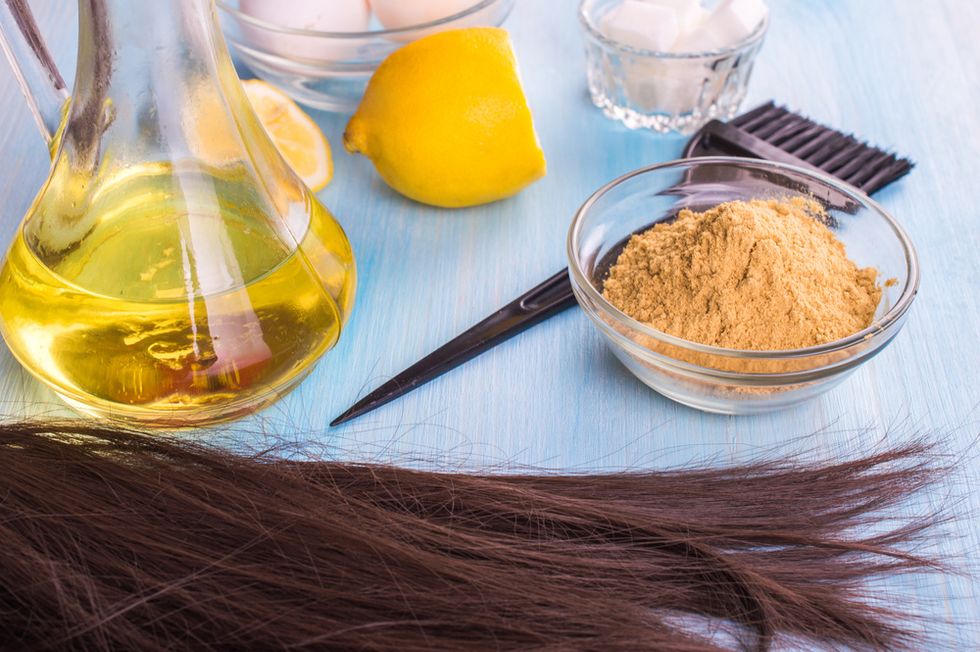 If you're committed to keeping as much moisture in your hair as possible this winter season, something else that you should do once a month is apply a hydrating mask to your hair. If you use them on a consistent basis, they will help your locks to retain moisture, while eliminating brittleness and frizzing, reducing the amount of product build-up on your hair, and making your hair feel softer and appear shinier too.
There are some hair masks that you can find at your local drug store or beauty supply store, but I recommend making some at your crib. If having less frizz is what you're after, mix two tablespoons of honey with two tablespoons of virgin olive oil. Heat the mixture on low in a saucepan for 30 seconds. Let it slightly cool and apply to freshly washed hair. Let it sit for 40 minutes and then rinse, first with warm and then with cool water (to seal your cuticles). If your hair is drier than you would like, mix a ripe avocado, a ripe banana, two tablespoons of pure Aloe Vera gel and a teaspoon of sweet almond oil. Apply it to your hair right after you shampoo and condition it. Let the mixture sit for 25-30 minutes and rinse with warm water. Both of these masks will have your hair feeling super soft and well-hydrated. Your scalp will feel nourished in the process too.
5. Seal Your Ends with Grapeseed Oil
Your ends are the oldest parts of your hair; that's why they need to be pampered the most. Whenever we forget this, that's why we aren't able to maintain length retention because, just think about it—your hair is always growing.
If you're not seeing any length, it's probably because your ends are constantly breaking off. One way to protect your ends during the winter season is to seal them on wash days and to also apply a little grapeseed oil to them every night (or every other night) before turning in.
The reason why grapeseed oil is such a good look is because it literally works as a natural sealant around your hair follicles. Also, since it penetrates your hair shaft so well, moisture is able to stay in your hair so that your strands won't become dry and brittle. Some other benefits of this particular oil is it's light, it fights dandruff and scalp irritation, and the antioxidants, Vitamin E, flavonoids and linoleic acid that's in grapeseed oil can help your hair to grow faster as well.
6. Be Careful with the Flannel
Anyone who knows me knows that I adore my bed and spending as much time as possible in it. And whenever wintertime rolls around, something that I can't wait to pull out are my flannel sheets. Not only are they cozy as all get out but using them means that I don't have to rely as much on my central heat to keep me warm; that ultimately results in lower electricity bills which is always a winner. If there is a downside to flannel, it's the fact that rolling around all night on them can definitely dry out my hair. Same thing goes for flannel sheets and, as far as winter wardrobes go, flannel shirts. So, if there is ever a time to wrap your hair up either with a satin or silk scarf, this is the time of year to do it. You also might want to only wear flannel bottoms because, our body temperatures change throughout the night and you don't want to sweat because you went to bed cold but woke up burning up. Oh, and if you've got some cute oversized flannel shirts that you want to wear and your hair is long enough to touch your collar, try and wear those when your locks are in a protective style or are up in a ponytail, just so that your ends won't end up constantly rubbing against them.
7. Pull Out Your Cover Ups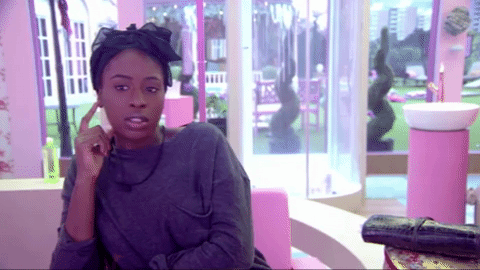 Something else that's really cool about the winter season as it directly relates to your hair is, if you don't feel like rocking a protective style, you can always wrap your hair up in a scarf, beret, beanie, fedora or even an ushanka if you want to. Not only are these stylish ways to protect your hair from inclement weather, they can also help to keep you from putting extra stress on your tresses via various heating and styling tools. Just make sure that if you're going to be wearing these a lot that you apply a light oil (like argan, avocado or sweet almond oil) to your hair in order to give it a little extra moisture. Also, if you do opt to wear a hat, make sure to follow this next step too.
8. Line Your Hats
Something I must admit that I have a pretty impressive collection of is hats. During this time of year, if I'm not rockin' a golf cap, I like to wear a wool brim. Brims are cute but man, between the drying out that wool does and the way hair tends to "catch" onto the fabric, they can give your hair all sorts of problems if you don't make sure that the inside of them are lined. If the hats that you currently own aren't already lined with satin, no worries. The internet is your friend and it offers up all sorts of instructional videos to show you how to line your hats on your own. Check out a couple of 'em here and here.
9. Avoid Certain Ingredients in Hair Products
I'm someone who likes to make a lot of my own hair products; that or I purchase some from Etsy. But if you're looking at your computer screen like, "Girl, ain't nobody got time for all of that", just make sure that before you run up into your local beauty supply store, you're aware of what ingredients will work against your hair rather than for it.
Some of those include isopropyl alcohol (it will dry your hair out); mineral oil and petroleum (they will wear your hair down and could potentially block your hair follicles); sulfates (they will strip the natural oils right out of your hair); sodium chloride (it can irritate your scalp) and synthetic colors and fragrances; they can also irritate your scalp and eventually lead to hair loss.
While we're on this particular point, also try and steer clear of any hair product that doesn't lead off with water as its first ingredient. Whatever a label shows first, that's what it has the most of, and nothing can moisturize your hair quite like water does.
10. Get a Humidifier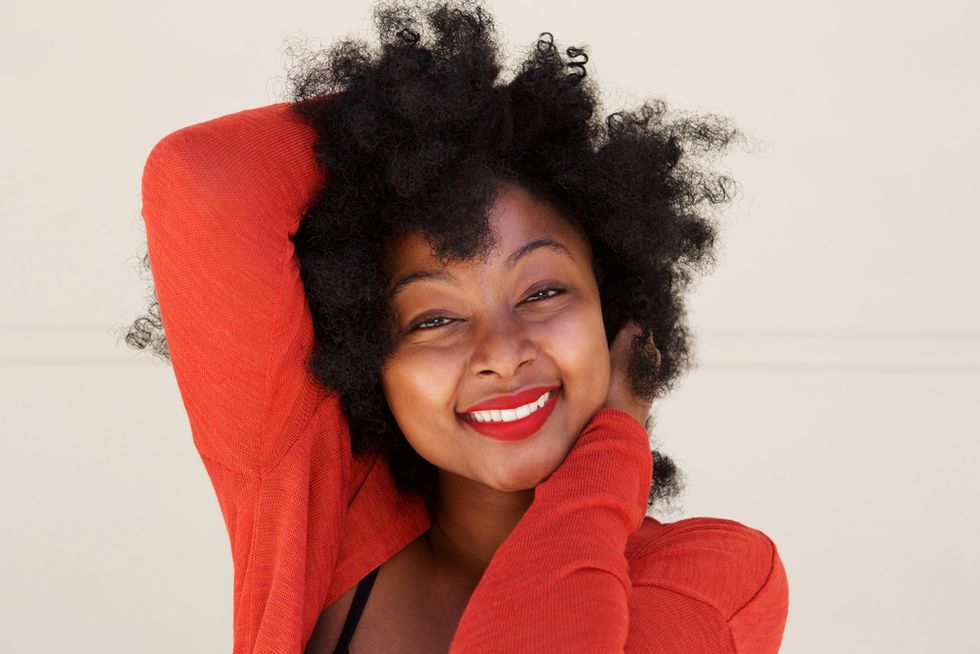 Shutterstock
Central heat may be convenient, but here are some signs that it's getting on your body's nerves—you wake up with chapped lips; your skin is dry and itchy throughout the night; you can't seem to get over a cold; your throat is irritated; your allergies keep acting up; you end up with nose bleeds or your hair is dry as all get out. The remedy? Add more humidity (which is simply water vapors) into your house and, more specifically, your bedroom. Since our bodies need somewhere between 40-60 percent relative humidity in order for us to be healthy and feel comfortable, it can only work in your favor to put a humidifier in your room during the winter season.
If funds are tight, a work-around is to place a pot on top of or in front of one of your vents so that moisture can hit the air that way. Your health will thank you for it. Come Valentine's Day, your hair will thank you for it too. Happy Hair Winterizing, y'all!
Want more stories like this? Sign up for our newsletter here and check out the related reads below:
I Tried 3 Types Of Gel On My Type 4 Natural Hair & Here's What I Learned
10 Natural Hair Products To Add To Your Routine
This Is Why Your Natural Hair Ain't Growin'
The Lazy Girl's Guide To Natural Hair
Feature image by Shutterstock
Did you know that xoNecole has a podcast? Subscribe on Apple Podcasts or Spotify to join us for weekly convos over cocktails (without the early morning hangover.)