Cystic acne is the most severe form of acne that causes painful pimples that are often filled with pus. According to Cleveland Clinic, cystic acne also has bacteria in the pores that cause swelling and inflammation which can lead to scarring on the skin. In her YouTube series, Leave it to LeToya, LeToya Luckett revealed her personal battle with cystic acne. "Baby, if I could tell you. I know what it feels like to have that broken-out cystic acne, scarring feeling so ugly, if I can be honest," she started.
---
"It's heavy on you and you feel ashamed. And you feel people are gonna talk about you, trust me, I get it. I've been there." The Power Book III: Raising Kanan actress felt so insecure about her skin that she said she would even walk around the house with makeup on to cover up her skin's flaws.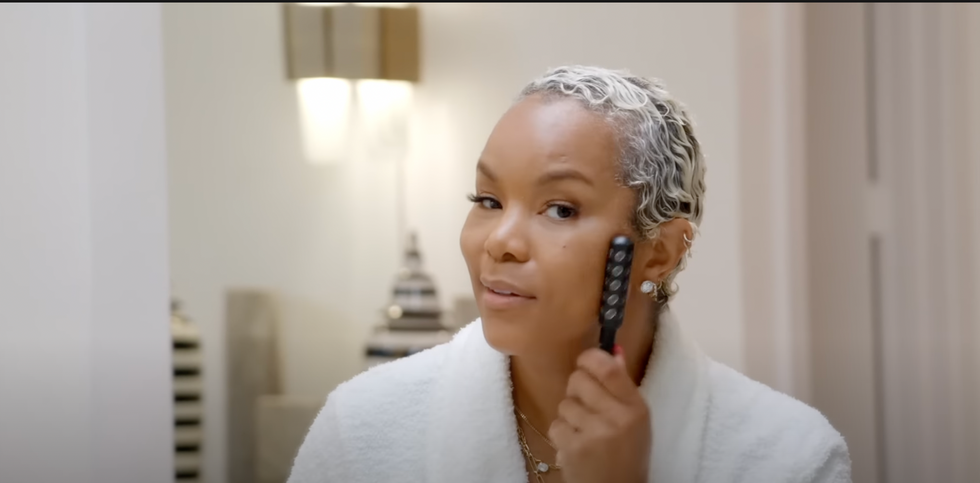 LeToya Luckett/YouTube
"I wish I could show y'all pictures but because I was so ashamed of my skin, I didn't take pictures. I would just cake makeup on my face every day but with a change of diet, with more water with finding products and cleansers that work for my skin, I've seen a major change," she said.
Once her skin began to heal, she tried a new method to apply makeup that didn't include caking it on. "Just put it where the blemish is. Rub it in and blend it in as good as you possibly can and throw a lip gloss on and you straight," she said.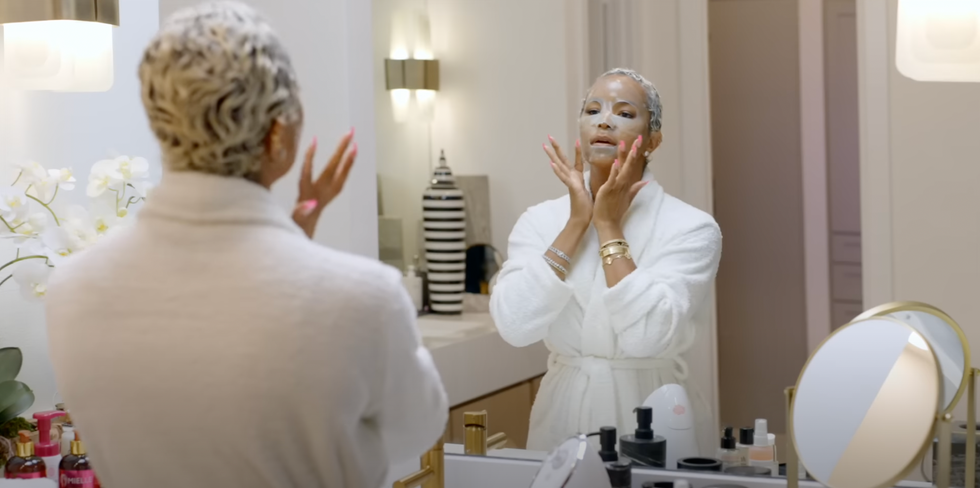 LeToya Luckett/YouTube
In her video, the "Torn" singer shared the natural products she uses on her "sensitive skin."
For her cleanser, she uses Itadi face wash, which is a gentle exfoliate made with coffee. She then followed it up with Zena Foster's beauty roller. "This is helping with aging y'all," she said about the beauty roller. "This is definitely giving yourself a facelift a little bit."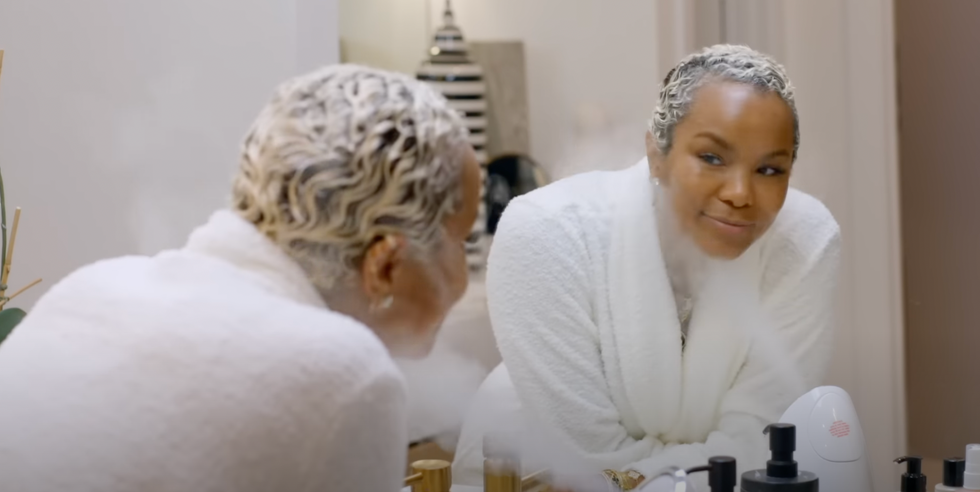 LeToya Luckett/YouTube
Next, she used the Neutrogena purifying mask for 15 minutes followed by Sunday Riley's Good Genes lactic acid treatment. LeToya then used Vanity Planet's steamer, which "opens up the pores and allows your face to set" and Itadi moisturizer.
She applied a "few spritzes" of Mario Badescu's facial spray and an SPF by Derma-E. The singer shared a personal message to Black women about using sun protection. "Baby, protect your skin. SPF, daily, don't forget it," she said.
And she closed her skincare routine with lip gloss.
Watch LeToya Luckett's Skincare and Hair Routine:
Let's make things inbox official! Sign up for the xoNecole newsletter for daily love, wellness, career, and exclusive content delivered straight to your inbox.
Featured image by LeToya Luckett/YouTube