When you think of LeToya Luckett's career journey, don't call it a comeback. Her glow up has continued well past her years as part of the original roster of Destiny's Child.
---
She reached the Billboard 200 with her solo debut back in 2006, and went platinum that same year. Her second solo album also made waves in 2009, and she went on to grab TV and film success, appearing on Starz's Rosewood, OWN's Greenleaf, HBO's Treme, and Starz's Single Ladies. (Who didn't love the savvy and shrewd Felicia Price, a music industry exec who held no punches, wore the sexiest suits, and had the one fly white chick on the show jumping through hoops?)
"If I find myself in a new position or situation outside of my comfort zone, I say 'Cool, God has me here for a reason.' So whatever it is, He's preparing me for something bigger and better," Luckett told xoNecole in an exclusive interview.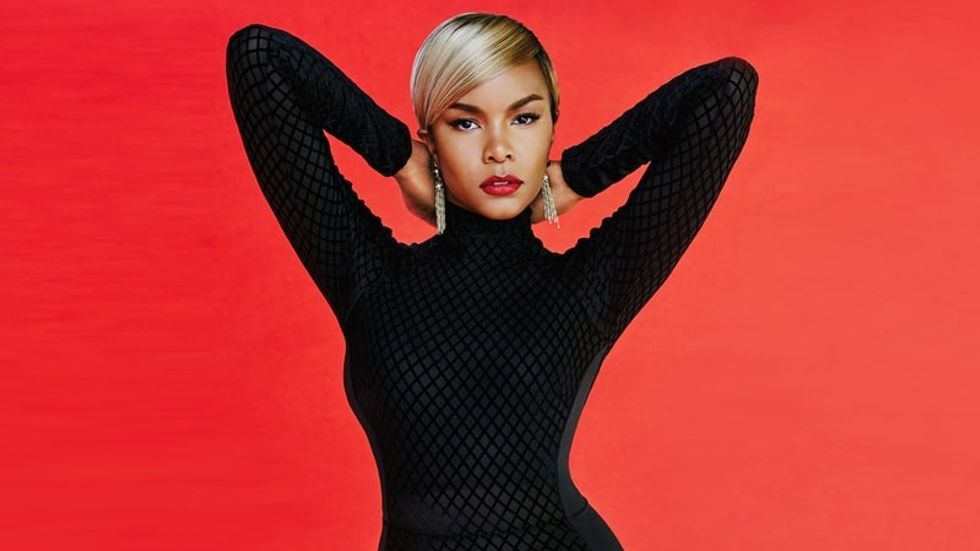 eOne Music
Luckett's now touring with the stage play version of cult classic, Set It Off, and she's become the new face of Dark & Lovely, a spot that's perfect for someone whose style transitions have been just as beautifully intriguing as those in her professional life---from songstress, to TV host, to actress and back again with styles that have inspired YouTube tutorials and hair magazine covers.

Dark & Lovely
"I feel that now, there's this cookie-cutter trend going on where it's like everybody with the same hairstyle---the same this, the same that. I want to continue to let women know that it's OK to be you. The things I love about the legends and icons---the Lena Hornes, the Dorothy Dandridges, the Diana Rosses---they were free to be themselves. I want to bring that back. Dark & Lovely has been around for generations. My grandfather uses the products and still does in his beauty salon and he's 80-plus years old. Women would come in dying their hair different colors and they were OK with it. They weren't so worried about what people had to say about them. I want to get back to that. Rock out however you want to."
"I want to get back to that. Rock out however you want to."
She is definitely walking the talk, having cut the long tresses--- so popular among today's successful film and reality TV stars--- for a short sassy 'do that helps to redefine what's beautiful among young black women already challenging the stereotypical standard.
Set It Off
Luckett redefines several other aspects of black womanhood in the roles she takes as well, and her latest is quite a twist from the sweet Southern belle we've seen in interviews and on Instagram.
"I think [being in Set It Off, the play] stretches me a bit. Vivica [Fox] did an amazing job playing Frankie, so much so that I would've tried to play Vivica instead of trying to be Frankie. I felt that if I want to do the character justice, I needed to go back in and think about it and get to know Frankie again. That's what I did. I have so much fun playing her, to know where she's coming from, to make the decision [she made]."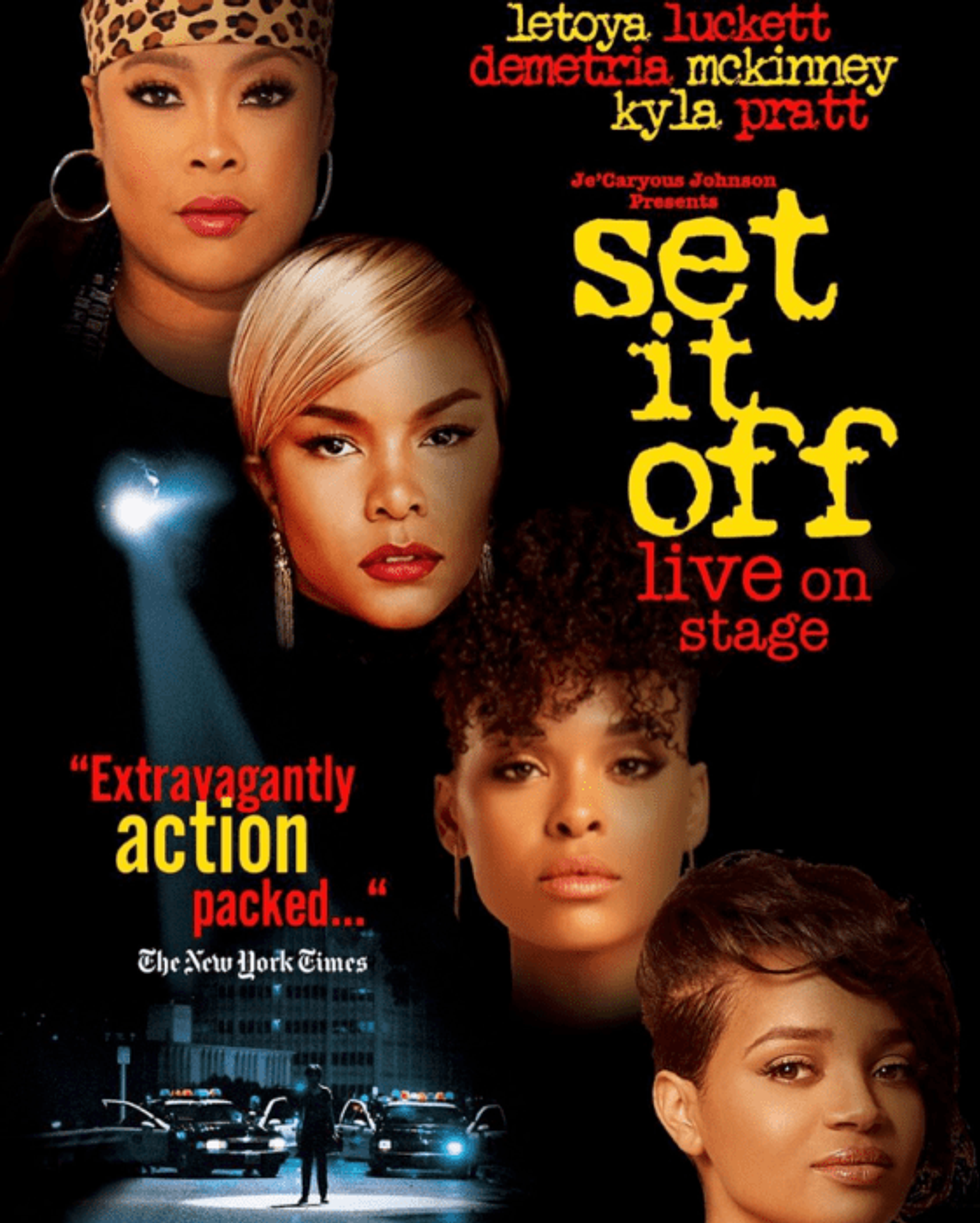 An everyday bank-teller-turned-bank-robber might be far from what people might relate to Luckett but this is one survivor who has taken professional and personal blows to the chin with grace and a smile.
Love & Happiness
In another experience that tested her fortitude and confidence, Luckett was fortunate enough to find love and remarry after a very public divorce from a mate who was a celebrity in his own right. (Her ex-husband, Rob Hill Sr., was once known as "The Heart Healer," and would often promote relationship and dating advice to a following of more than 400,000 on Instagram alone.) With her now-husband, Tommicus Walker, who she did not meet until months after dating over the phone, she decided to change the game again, choosing to let go of the pain of the past and release control to the only thing she knew more powerful than her own sheer determination and strength.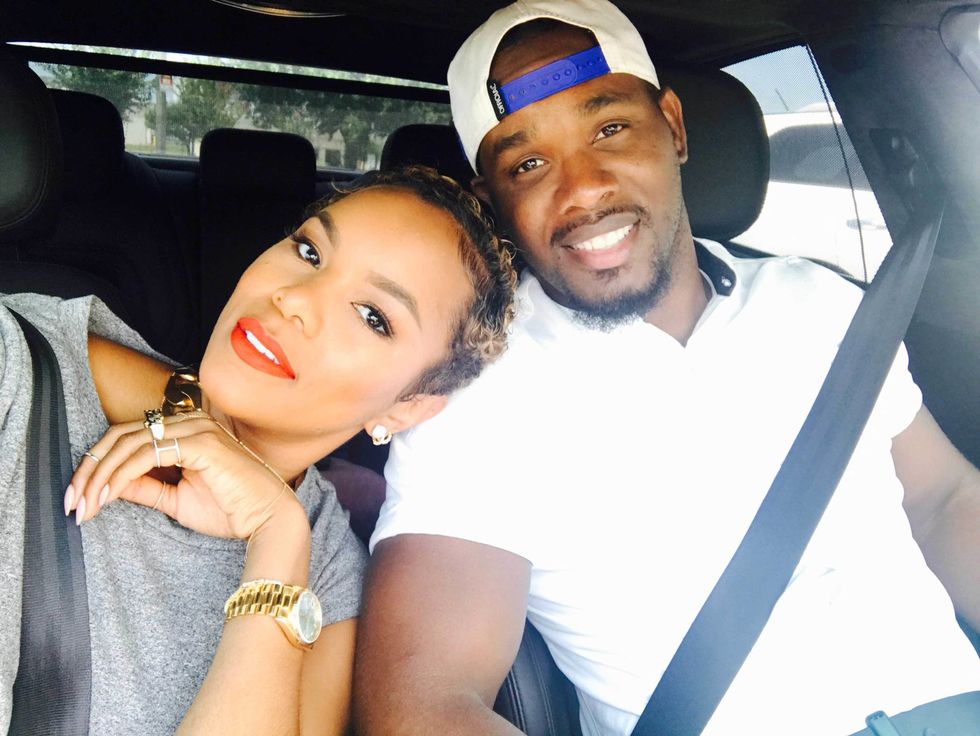 Instagram
"Faith played a huge role. It's the only way i was able to get through my divorce. I said, 'God I give this up to you and I'll be OK if hey, I leave this Earth and never marry again. God has done so many other great things for me in my life that I can't complain. God decided to give me a husband again, and I'm so grateful for what God has done for me."
"God decided to give me a husband again, and I'm so grateful for what God has done for me."
What's Next
For Luckett, the swaying of public opinion and the pressure of adhering to an Instagram-worthy facade of perfection are no match for authenticity.
"I remember as a kid, before I signed any record deals, before I did anything, music brought me so much joy. Singing brought me so much joy. I wasn't doing it for money or attention. I was doing it because it brought me joy, and I had a passion for it. You can't lose that in the politics of it all. It's easy to allow that stuff to taint your experience. You gotta remember the real reason you're doing it all. Find the joy in that. Don't make it so easy for people to easily steal your joy---especially with social media and people having opinions of you."
"You gotta remember the real reason you're doing it all. Find the joy in that."
From exiting DC---a pivotal part of her adolescence and teenage life--- to rebounding after heartache, to continuing to inspire all women to embrace their own unique Black girl magic, Luckett proves that the highs and lows of her life as vital parts of the journey.
"Sometimes we can be so afraid of change that it cripples us from getting where we need to be. I find the beauty in change and transition. For me, I'm exactly where I'm supposed to be."
For more LeToya, be sure to follow her on Instagram.