Some dream about a mansion with marble floors and columns to match. Some dream about a penthouse with floor to ceiling windows overlooking the city skyline. Some hope for a luxurious villa retreat in a faraway land. But for me and my house, it's bountiful green acres and chickens and cattle. And apparently, singer turned chef Kelis agrees. But for her, it's not just a dream, it's the life she gets to wake up to as the owner of her very own 24-acre farm.
---
Kelis recently took Harper's Bazaar on a home tour of her Temecula, California farm and once again proved why she is the living breathing rendition of her ancestors' wildest dreams. In her waking life, her farm is a reality that feeds her just as much as she feeds it.
"It's peaceful. I think for me one of the biggest things was that I have been on tour for the past like 20 years and it felt like, I'm in a big city every second of the day, and it I just felt like when I come home, I don't want to come home to the same bustle and kind of same thing.
"...being able to just have ground to walk that's mine and to be able to be outside. And, I think it's just super important to, I don't know, like get your hands dirty, your feet dirty, and just kinda really absorb all of it. On your off time, especially because it kind of restores you to get back out there and do more."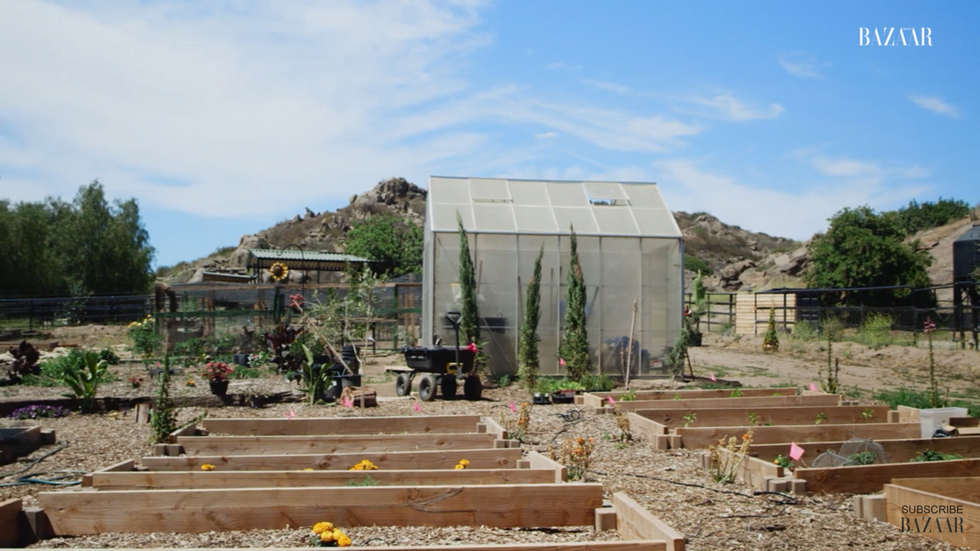 Harper's Bazaar/YouTube
As accomplished as the 41-year-old has been in the music industry, Kelis has shown that there is power in the pivot by reinventing herself in ways that spoke to her most. Her most prominent shift professionally came in 2006 when she first got her feet wet in the culinary world as a part-time saucier before graduating from Le Cordon Bleu. Since then, the "Milkshake" artist has released cookbooks, a sauce line, and has even taken part in cooking series.
Through her journey as a chef, Kelis has been able to see the true power of food and understand that it is a power that can be regained.
"It's pretty crazy to be in major cities and still have food deserts and the fact that like, you know there is still so much poverty and there's still so little when we know that there is actually so much. And that was one of the big, really large driving forces for us I think. Not just as a chef but as a mom, as, you know, a black woman. Like really wanting to control our story.
"And so for me, it was really about finding ways to kind of regain the power, right? Take back our power and be able to grow what we want to eat, the way that we want to eat it. Hopefully, as we get our farming together, be able to share more of what we're learning and what we're growing with others and not just family. But that's the idea."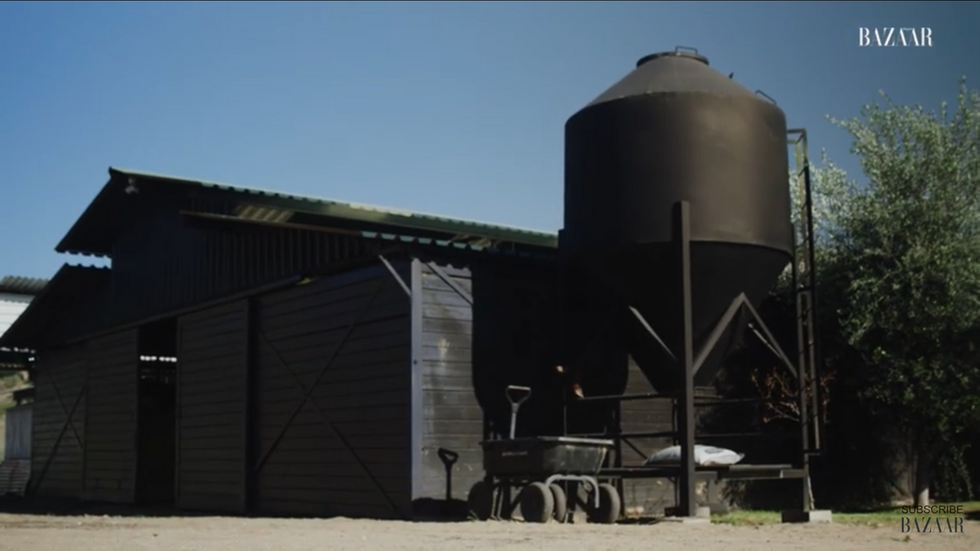 Harper's Bazaar/YouTube
And now, sis has a barn (that she mentions is the last thing she has to renovate), a turkey named Bob Marley, chicken, goats ducks, cows, sheep, and a budding garden on 24-acres to show for it.
Perhaps, the most impressive feature is the olive trees she grows from which she and her family press into their own olive oil that she coined as "Liquid Gold." In addition to a lot of the fresh offerings from her farm, she sells her cold pressed unfiltered olive oil too underneath the umbrella Bounty & Full. (You can find that here.)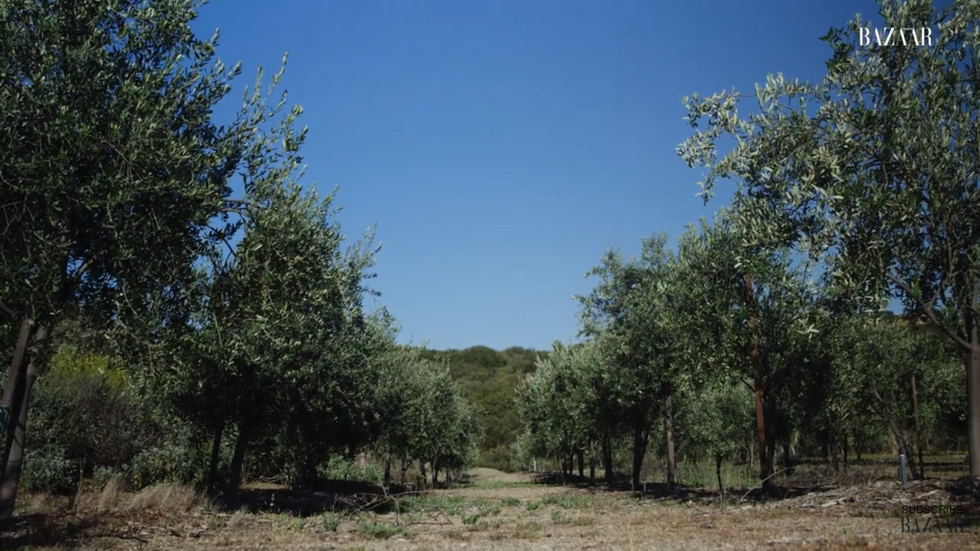 Harper's Bazaar/YouTube
During the pandemic, Kelis noted that her ideas for Bounty & Full expanded even more as she was able to spend time on the farm and figure out what was next. And though it took the form of Gold Mine boxes that consisted of everything from food and sauces to healthcare and beauty, Kelis notes that everything she is doing connects to a bigger purpose.
"I would love to open a farm to table restaurant. But really, my real goal is to do sort of a retreat. To do like a restaurant retreat where you can stay and just rejuvenate and eat and learn and just relax."
R&R plus intentional living sounds like the move.
May we all aspire.
Featured image via Harper's Bazaar/YouTube