Jhené Aiko has been open about her life struggles which have been heavily documented in her music. Her brother Miyagi passed away from cancer in 2012 and his death took a toll on her. She began "self-medicating" and at the same time, her music career began to take off while also taking care of her daughter Namiko who was just a toddler at that time. Music has been therapeutic for the "While We're Young" singer and it has also helped her fans. Jhené spoke with PEOPLE about her fans' reactions to her music.
---
"As I traveled around and toured, and got to speak to a lot of people and they would share with me their personal stories and share with me how my music has helped them," she said. "And having honest conversations with the people that listen to my music, it's like we're helping each other."
The L.A. native has always used writing as an outlet to get her through hard times. "Since the time I could write really, I've been dealing with my emotions through writing. That was always my way of getting through difficult things," she said. "Even when I was in elementary school, if I was really angry or really anxious about something, I would write about it."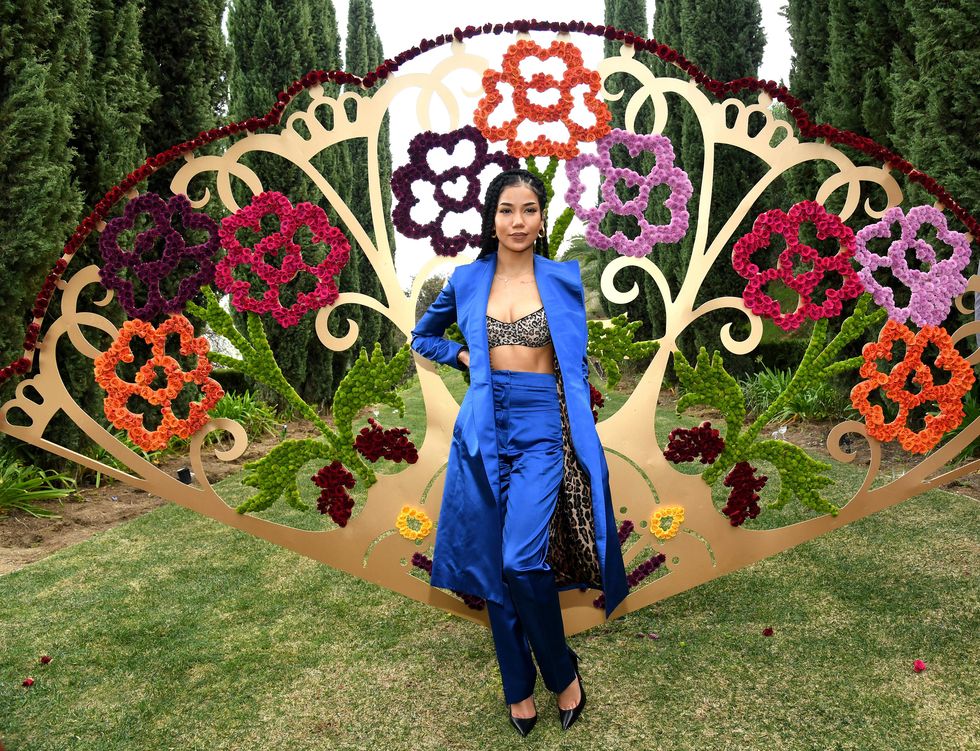 Kevin Mazur/Getty Images for Roc Nation
After she had her daughter, she experienced postpartum depression and two years later she went through another depression caused by her brother's death. She was later diagnosed with anxiety and knew that she had to get better for herself and her daughter.
"I wasn't applying it as much as I did when s--- really hit the fan. And it was really important for me to actually practice these things where I saw it hit the fan," she said. "I was physically feeling unhealthy and just seeing my energy level change for my daughter who is now 13."
She continued, "As she gets older, it becomes even more important for me to be well. I see her going through a lot of the same things I went through when I was her age and I let her know, it's taken me 34 years to really learn certain techniques when I'm feeling anxious or angry. And yeah, it's a journey. I feel like we're all on a mental health journey because we all have our physical health, but our well-being is so important. It's just as important, and they go hand in hand really."
The "Happiness Over Everything" artist was recently named ambassador for Didi Hirsch Mental Health Services at Los Angeles' City Hall and through the ambassadorship, Jhené is continuing to use her music to heal others. She shared how she has used sound healing, meditation, and breathwork to improve her life and wants to do the same for her fans.
"This ambassadorship is something that is just motivating me to dive even deeper into that, because I feel like music is a powerful medicine and sound is a powerful medicine," she said. "We can really use it to our benefit and not just to entertain or to distract or escape. We can actually use it and still have fun while we're doing it."
Jhené is currently working on the second Twenty88 project with her boyfriend Big Sean.
Let's make things inbox official! Sign up for the xoNecole newsletter for daily love, wellness, career, and exclusive content delivered straight to your inbox.
Featured image by Kevin Mazur/Getty Images for Roc Nation