Grief is a process. There are different stages and everyone processes loss differently. Whether it's a loss by a change in relationship status, the growing apart of two friends, or a loss by death, grieving the end of relationship with someone that we love hurts. There is no timeline or right way to do it, and in some instances, you may never fully move on from that loss.
---
I've had to grieve several relationships, from friends that are no longer close to me to the end of relationships and even a divorce. But what I can't imagine is the pain one must feel after the love of their life passes away.
When the news of David Bowie losing his battle with liver cancer became public back in 2016, fans all over the world began expressing their sadness. Social media was filled with tributes and fans played his music to comfort themselves through the pain. After a while, the tributes went away and the news cycle continued. But for his wife, supermodel and businesswoman Iman, she is still going through an immeasurable amount of pain.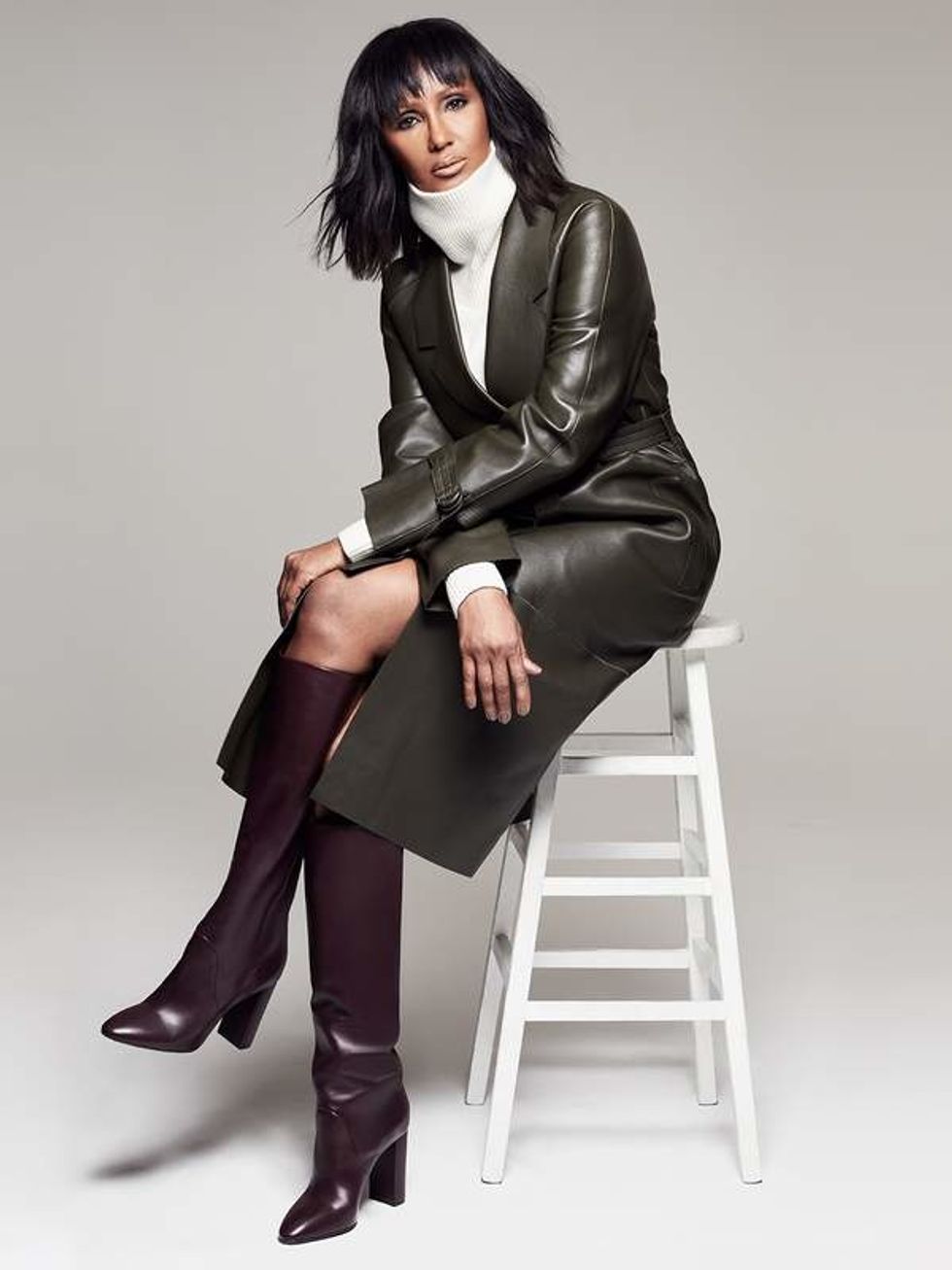 Hanna Tveite/Net-A-Porter
Iman recently sat down with Net-A-Porter to discuss her past life as a model, her current life as a cosmetics industry mogul, and why she is still learning how to move through life without her husband. Iman was married to David for 26 years, and the couple seemed to share that rare connection that so many of us are looking for.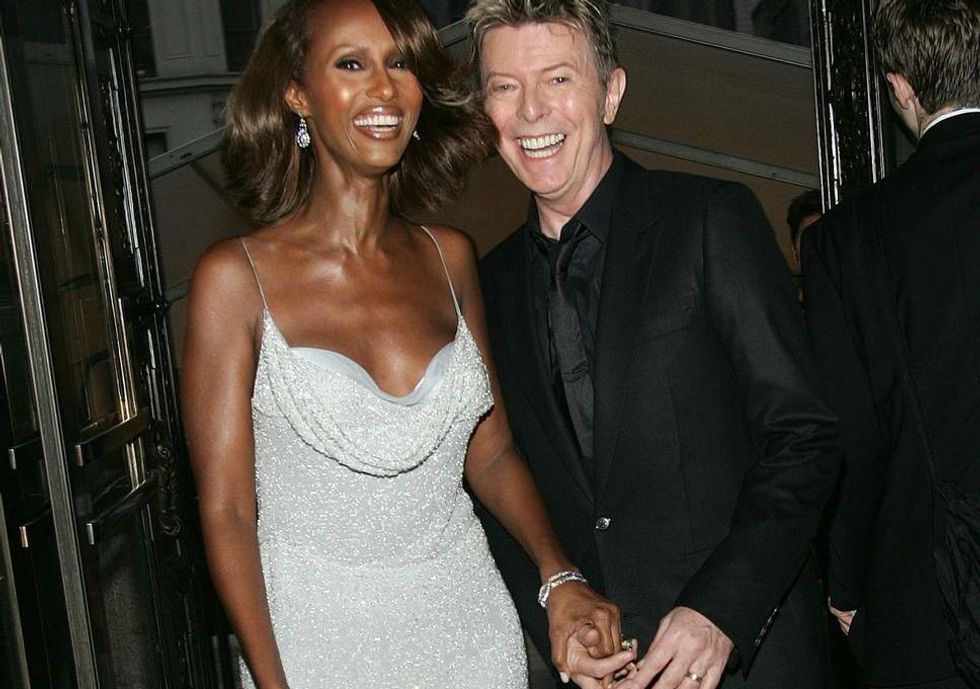 Through it all, Iman has maintained a tough exterior, but on the inside, the model says she isn't as strong as she appears. The 63-year-old reveals:
"And sometimes, I don't want people to know how sad I am… People say to me, 'Oh, you're so strong'… I'm not strong – I am just trying to keep it together."
Being a public figure certainly has its benefits, but the prying eyes of those who may feel entitled to your every move has to be overwhelming, to say the least. For Iman, she says that while she understands that the fans have a right to grieve, there is no way that they could possibly feel her pain.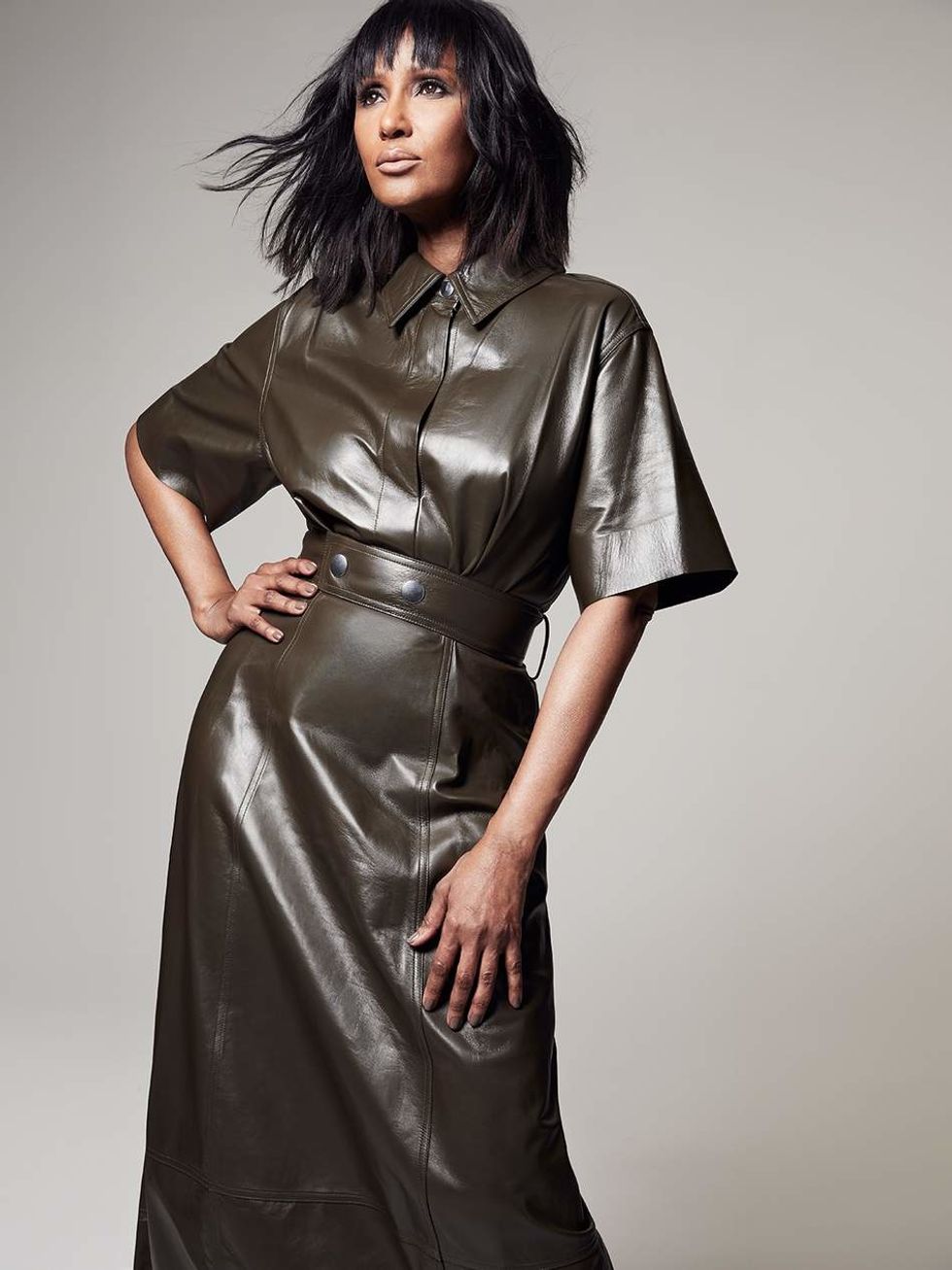 Hanna Tveite/Net-A-Porter
While the world lost a role model, Iman and her family lost the most important man in their lives:
"People take pictures of me in the street, and say [touching my arm]: 'I am so sorry for your loss'… I'm like, don't touch me. You just took pictures of me, how can you be sorry?'... I get the fans' grief, but it's not the same… They have lost someone they look up to; we have lost a husband and a father."
Whether or not the cosmetics mogul is ready to move is still up in the air. While she remains open to possibly dating again in the future, Iman says she will never remarry. She still refers to David as her husband despite the fact that she may find herself feeling lonely from time to time. She says:
"I will never remarry… I mentioned my husband the other day with someone, and they said to me: 'You mean your late husband?' I said, 'No, he is always going to be my husband.'"

"I do feel very lonely… But do I want a relationship? I can't say never, but no, not now."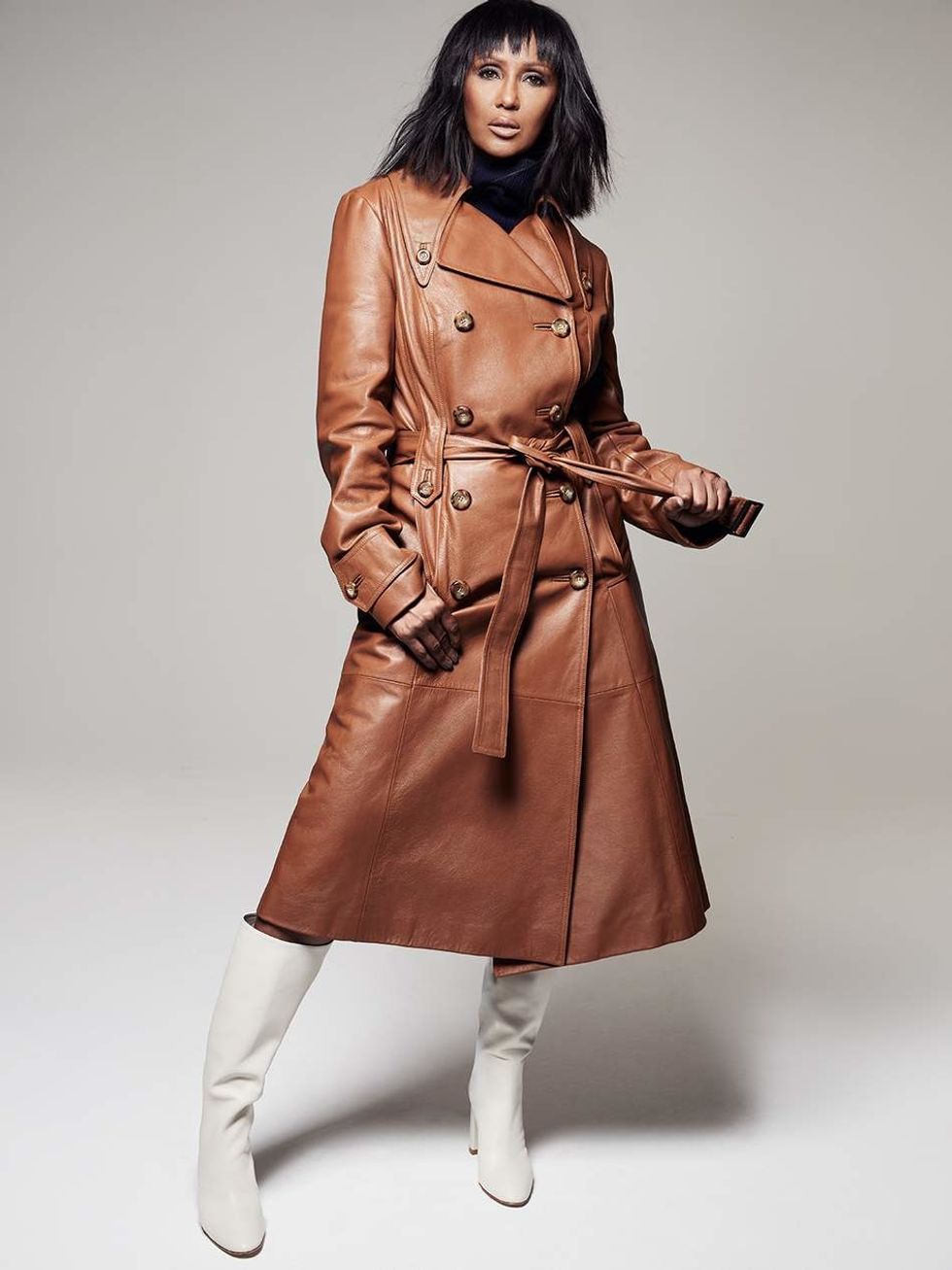 Hanna Tveite/Net-A-Porter
Sometimes we forget that public figures and celebrities are human just like we are. Everyone experiences loss, pain, emotions and everything that comes with living this life on earth. It is refreshing in a way to hear Iman speak on her grief. Rather than sugarcoat her experience, she gave a real glimpse into the emotional battle she's been through and the process that she is currently navigating through. Thank you, Iman, for sharing your truth without coving up your pain.
To read the rest of her feature in Net-A-Porter, click here.
Featured image by Hanna Tveite/Net-A-Porter