"Damn. That was it?"
A familiar phrase and a stark reminder of why I only have one rule in the bedroom: I come first.
---
I've grown weary of the reminder that I have good p*ssy, because this is something that I know. Guys normally lean in right before their big "O" to inform me of how tight and wet I am, which is usually their excuse as to why they couldn't offer me more than five minutes of action.
My first sexual experiences were totally male-focused and I began to believe that was how it was supposed to be. I hadn't been told or seen any different. Even most porn is male-centric, the focus is rarely on the woman's climax. My sexual inhibitions were always stifled by my partner's urgency to orgasm, leaving me to feel repressed and unsatisfied.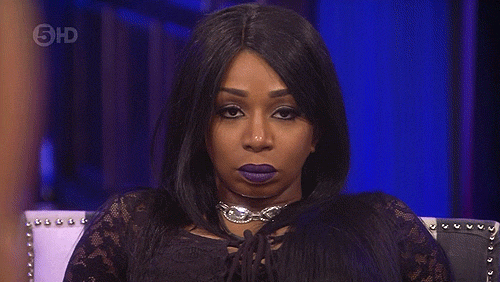 It wasn't until I was 24 that I first confronted a man for not having the desire to make me orgasm. He came over, humped me for a total of three minutes, and fell alongside of me. In my bed. In my apartment. In which he did not pay bills. And then, he went to sleep like a baby. The first time that he failed to make me climax, I showed mercy. I assumed that he had a long day, and felt as though I shouldn't be so demanding. But after the fifth time of the cycle of a few strokes, finish, pass out, and repeat - I had enough.

"What about me?" I asked him softly, calmly.
To which he replied, "If you want me to be honest, I don't really feel like it."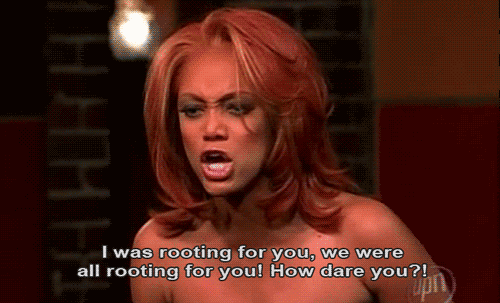 All I could see was red. I screamed at him to get the f*ck out of my apartment. He stuttered, glared at me, amazed by my exclamation. I yelled louder for him to leave as I pulled the pillow from beneath his head and ripped the covers from his scrawny naked body. He stumbled out of my bed, scrambling to put his clothes on.
I can admit, my response was disproportionate to the situation. Maybe it was pent up aggression and frustration after years of sexual oppression from being relentlessly humped by men that could give a damn about my own liberation. Or maybe I was just really, really horny. Needless to say, we didn't speak after that night and I didn't care. Not only had I learned a valuable lesson about relenting my energy so freely, but I had also developed a new perspective about sex.

I deserve to orgasm, every damn time.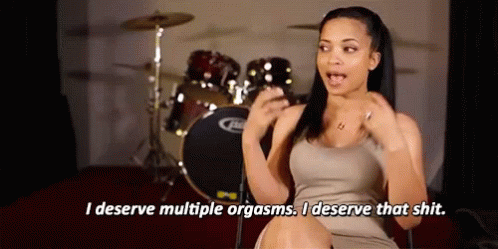 In college, I admittedly was promiscuous. I would have sex with one guy after another, hoping to find out what all the hype was about. I didn't like sex until I was 21 and met a man who changed that. He was 18, fresh outta highschool, and a terrible choice for a suitor but he f*cked me in ways grown men had never been able to, and he always made sure I came first.
Sex before and after him had been mediocre.

Guys didn't care if I climaxed. It was a "don't ask, don't tell" dynamic that, as I got older, sickened me to my core. I've developed the standard that if I decide to share my sacred spaces with you, the least you can do is get me off. I also understand that your desire to get me off, as a man, is predicated on your own sexual fulfillment.
I decided that it was time to put an end to the male-centric sex in my life and got myself off that night, thus I developing the golden bedroom rule that I now live, honor, and abide by. No longer will men be permitted to waltz in my bedroom with their only goal being to fulfill themselves, and then rush me to reach my level of optimum pleasure.
I. Come. First.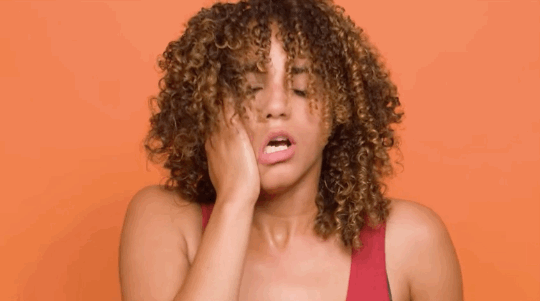 I can admit, my rule hasn't always been effective and there have been times I've allowed men in my bedroom to get ahead of themselves. But I find solace in knowing that my climax is the center of attention during a sexual encounter, therefore the tables are turned and his orgasm is predicated on mine.
Give my method a try, and I promise that it will switch up your sex life.
What are some methods you use to regain your feminine power in the bedroom? Drop some suggestions in the comments!