The internet is a strangely beautiful place. It's the kind of "beautiful" that's subjective, where you have to tilt your head a little to the side in order to truly appreciate its hidden appeal. With the right social media post, you could be on your way to your next opportunity, meeting the love of your life, or even making a new friend.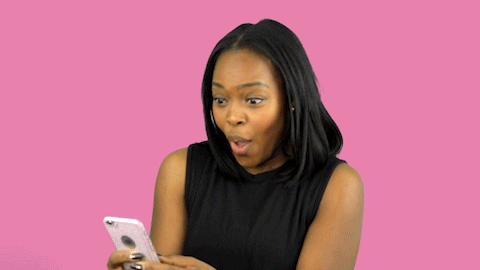 media.rbl.ms
Have you ever visited someone's page and read her point of view on something, or maybe she posted a flawless #OOTD post and you think to yourself, Dang, we could totally be friends?Well, I'm convinced that some of us are still without our best friends because we're too afraid to make the first move. The worst that could happen is she leaves your DM on "seen", but that doesn't mean all hope is lost for you.

When I think about all the recent connections I've made over this last year, all credit is due to the internet. Whether it was through apps like "Hey Vina" or a simple, "Let's grab a coffee sometime," message, the interwebs have been the perfect matchmaker for friend connections.
Let's be clear: there is a certain protocol to follow when engaging in the shallow water of internet friendships. And I'm here to help:
1

.

Don't Be a Creep
There is a way to slide in someone's DM's without being a creep about it. Don't just flat-out say: "We should be friends!" in hopes that sparks fly. This may work in some cases, but it may come off as too thirsty. Start slow.
Send her a compliment. Comment on her new blog post. Inquire about her wash and go routine. Allow the conversation to take its natural course, and then when the window opens to exchange contacts, jump through it! But remember: there's no rush.
*Article originally published on aleyarion.com