A wedding is one of the only opportunities a couple may have to show off their personal style. Whether the wedding party is performing "Uptown Funk" flash mob style in hot pink Converse sneakers or the couple's wedding vows have more punchlines than a Kevin Hart comedy, each wedding has something unique that guests will remember for years to come.
---
But even for the best wedding planners, there's one thing that most people are never prepared for: The emotions that hit you when you're standing at the altar. And for one couple, those emotions recently brought the world to tears right along with the happy couple on their wedding day.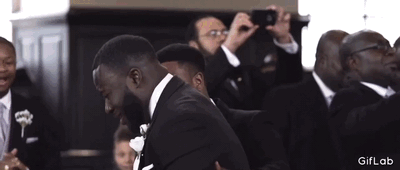 De Rienzo Films
De Rienzo films captured happy couple Annabella and Gabriel Deku's special day and has had millions of people in the feels since posting it last Wednesday. In the video of the London ceremony, Annabella is escorted down the aisle by her mother when groom Gabriel nearly breaks down at the altar, Morris Chestnut in The Best Man style upon seeing his beautiful bride-to-be make her way to him.
Gabriel can barely look his very beautiful, but seemingly nervous bride in her eyes after being overwhelmed with emotion. Meanwhile, his very own "Taye Diggs" best man,  can be heard saying, "Stand up. This is your moment, man. You look at your wife, now," as he holds Gabriel up. Between the 300 wedding guests cheering them on and the bridal party dabbing their eyes to keep the mascara from running everywhere, this wedding was nothing short of a happy ending to a rom com.
When asked what exactly was going through his head and heart at the moment, Gabriel revealed  that at one point he wasn't sure this day would ever happen:
"I was thinking 'My goodness.' I was in total disbelief that this day had finally come," the groom told Buzzfeed.
"At the time we met, I had given up hope on this whole love thing. I thought this idea of having a life partner who would love and respect me unconditionally was only a story only told in movies. But, I was wrong! True love does exist."
And if you are wondering how this love story began:
Tolu Ige (the best man) actually introduced the pair who started off as study buddies at Portsmouth University. Annabelle, 24, was studying politics and sociology. 25-year-old Gabriel was a finance major. Their love started off in the library and landed them as inspiration behind warm, fuzzy feelings everywhere.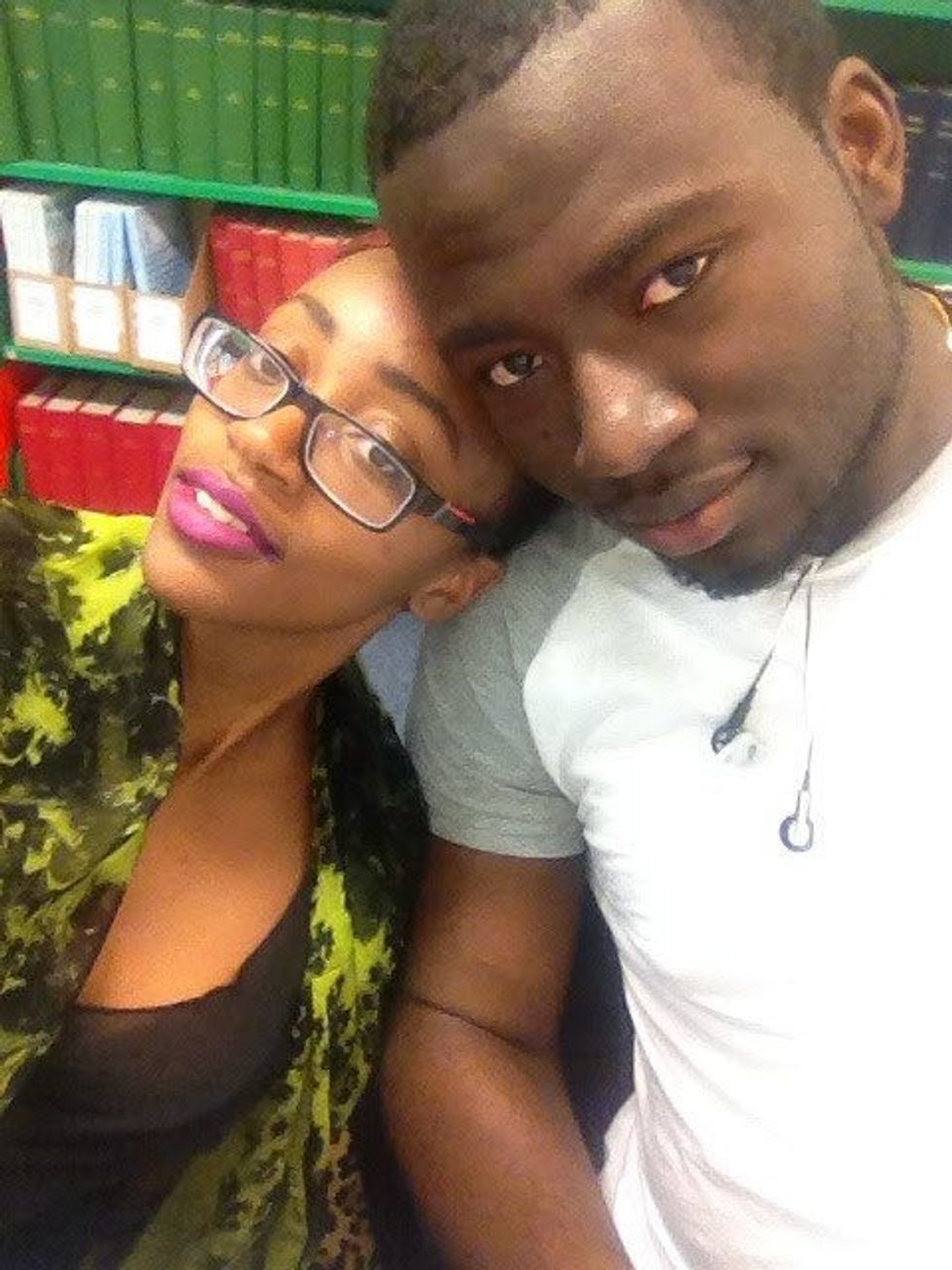 I remember telling my husband jokingly that he "just better man up" on our wedding day. As a couple we don't take most things seriously and bond over our dark humor and sarcasm, so in many ways it was refreshing for me to see a man overcome with emotion on his wedding day. It totally flips the cliché that woman are Bridezilla-like emotional messes when it comes to walking down the aisle. Gabriel revealed to Buzzfeed that it was probably the first time Annabella had ever witnessed him cry like that and it may have been a shock to her since she's usually the emotional one:
"Anna has never seen me cry like that before. I've never seen me cry like that before!"
The couple also shared with Huffington Post how their views changed on love and commitment after meeting each other. Gabriel shares:
"Regardless of whether I am being an ass and acting up, she still chooses to respect me."

"I thought relationships were about this 50/50, giving expecting to return. But together we have discovered it's about giving 100 and expecting nothing."
Annabella is convinced the best is yet to come when it comes to spending her life with her new husband:
"I love that Gabriel is a visionary, always dreaming big and never settles for less than excellent."

"He pushes me to be the best that I can be and never allows me to feel as though I have 'arrived.' There is always room for more growth, more development, more love."
You just better come through, Annabella!
[Tweet "True love should make you always feel like you've arrived and growing into your greatness"]
Whether you're walking down the aisle in a lace-trimmed wedding gown as a beautiful bride or walking to your husband's work truck when he picks you up after a long day at the office. The way a man looks at you on your wedding day should never go away.
Check out the viral video of the Deku's beautiful moment below: