All education is valuable, but there is a quintessentially Black experience attached to having attended or graduated from an HBCU. Sadly, in the last few decades, this experience has been diluted by financial trouble and has caused a number of historically black colleges to close their doors and lose their accreditation. Ford and the cast of A Different World just stepped up to change that narrative.
---
This time last year, one of the smallest HBCU's in the country made history by winning a prize experience worth $150,000 in Ford's Drive2Greatness competition, and that initiative came full circle last weekend in a major way.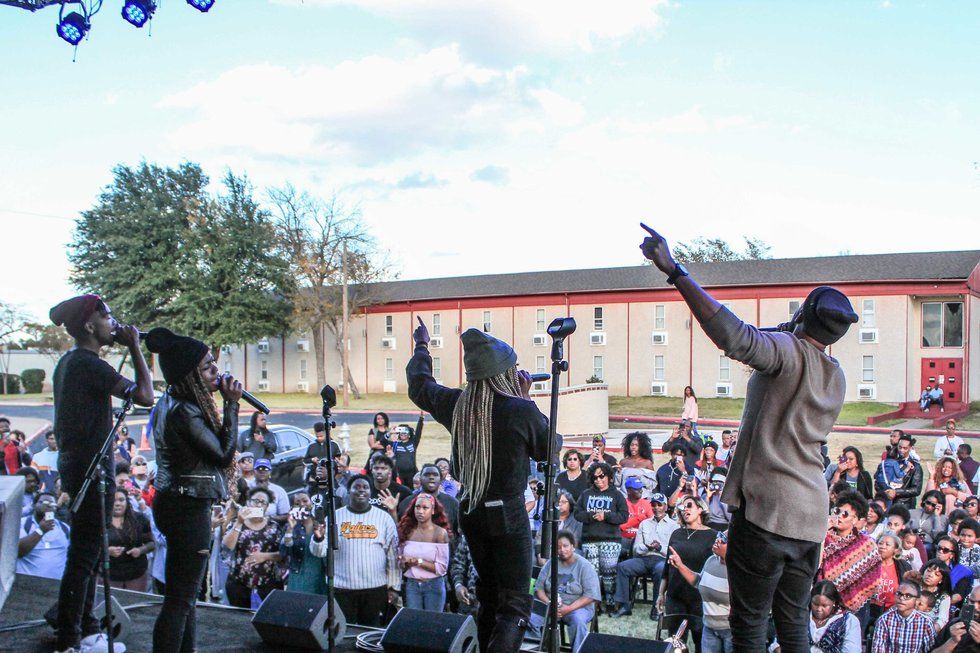 Photo Credit: UWG for Ford Motor Company
In fall of 2017, a school with only 125 students outvoted colleges and universities like Spelman and Howard in a social media competition by Ford. As their prize, not only did the school secure the bag, but Ford also came through with the Ultimate Homecoming Takeover Experience, complete with a DJ, local food trucks, and a few very special guests, including the Grammy award-winning gospel quartet The Walls Group and the cast of A Different World. This weekend, Ford Motor Company gave xoNecole a chance to link up with these students in Terrell, Texas to celebrate HBCU culture in a way that was just as black and magical as you would have imagined.

When I learned that I would be traveling to Southwestern Christian College for the weekend, I had no idea that it would be one of the most unapologetically Black experiences in my life so far. In layman's terms: It was lit. The campus was humble, but the community was strong.
When speaking to Jordan Williams (19), a sophomore pharmacy major, she said that the donation would be monumental for the small institution, which needs strong financial support in order to grow. She shared, "I believe that [we won because] we are a small school and we want big things, so we would work harder than probably other schools that would just take one or two pictures. We went around taking pictures wherever we could and working for our goal."
Photo Credit: Instagram / @omg_jerr
Jordan said that attending Southwestern Christian College, who garnered more than 114,000 points in the competition, taught her a valuable lesson that she won't forget:

"As a little school, as a little girl, we can do anything we want if we just work hard for it."
In addition to the takeover experience, in a blast from the past, the campus was visited by Jasmine Guy, Kadeem Hardison, Cree Summer, and Darryl Bell, otherwise known as the true originators of the HBCU way of life.
Nearly 31 years ago, A Different World aired on NBC and created a culture that was both game-changing and essential to Black history. Today, the cast is making it a point to keep the culture they created alive by teaming up with Ford to offer SWCC the financial support they desperately need.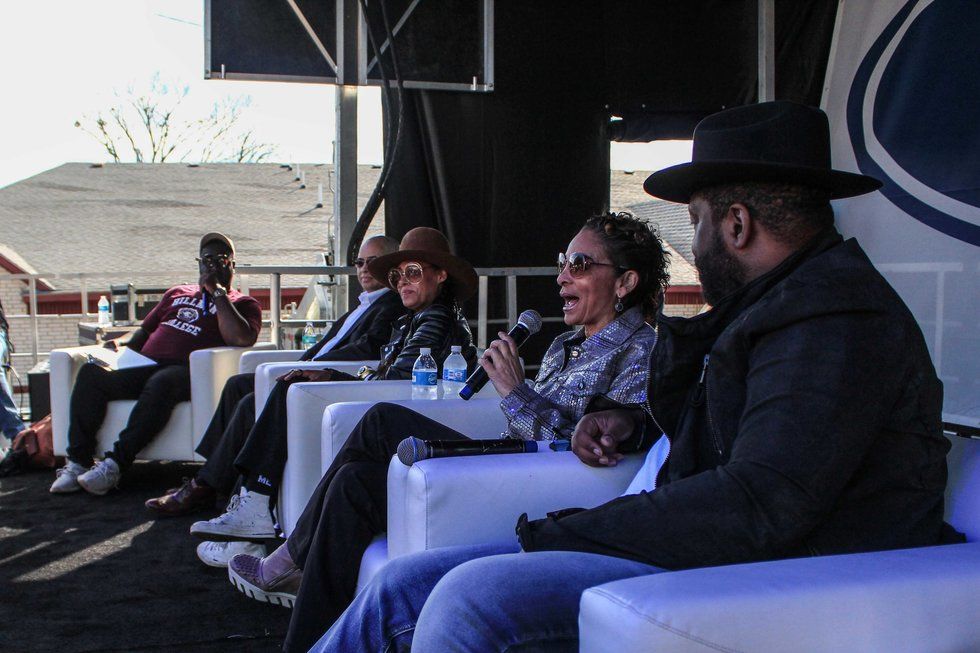 Photo Credit: UWG for Ford Motor Company
Many people, including myself, say that A Different World inspired them to one day graduate from an HBCU, or go to any college for that matter. Dwayne, Whitley, Freddie, and Ron were just as much household names then as they are now, and helped to mold the culture of Black colleges that exists today. I got a chance to sit down with Jasmine, Kadeem, Cree, and Darryl to talk about the impact of their show and the importance of keeping the doors of black colleges open.

As mothers, Jasmine and Cree said that supporting HBCUs are especially important for the future of their daughters.
Cree told xoNecole that it was important to be a part of this initiative because she wants to allow her daughters the opportunity to learn and grow in spaces that feel familiar. The actress shared, "I have two beautiful daughters, Brave Littlewing, and Hero Stormborn, who are five and seven and they are voracious readers. Brave loves science and math very much. And why it's important to me is because I want to see little brown girls be engineers and doctors and teachers and all kinds of things to make this planet [an] equal, fair place to live. And I also think that it's imperative that we learn among ourselves because I think that helps with our comfort and it helps to see each other grow, and change, and learn. And so that is why I think HBCUs are imperative. I want to learn from people that I understand and feel a familiarity to, and also just because of the culture to keep our culture alive and thriving. So yes, [it's] profoundly important."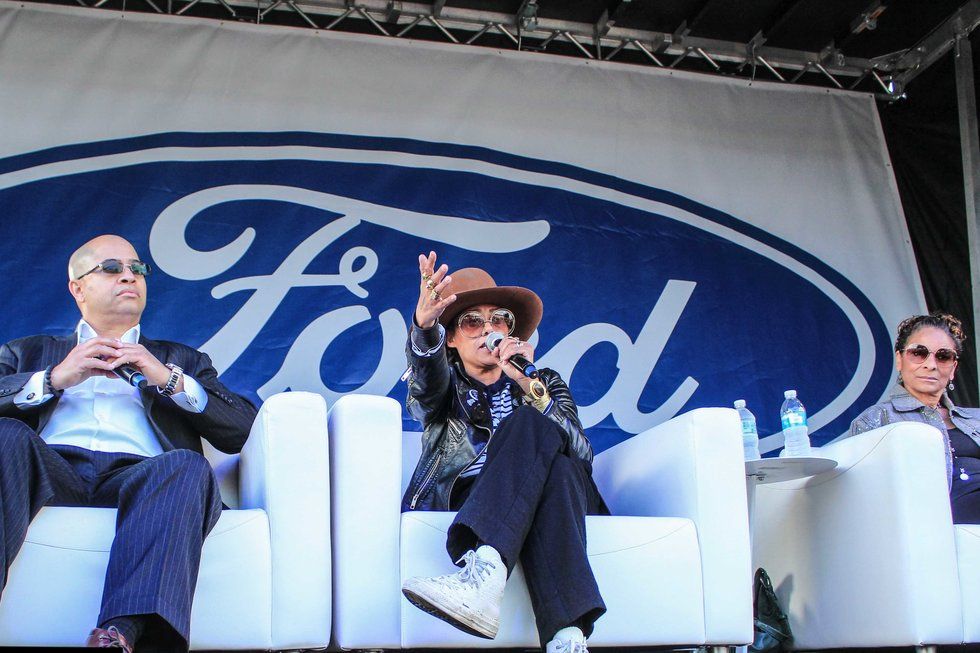 Photo Credit: UWG for Ford Motor Company
Jasmine, who has a 19-year-old daughter, echoed this sentiment and shared that if we don't know our history, it will be impossible to learn from it. Jasmine, who formerly played the fictional southern belle Whitley Gilbert told xoNecole, "It's imperative that we know our history and that we teach our history. I don't think we can afford to wait for other people to teach us our history. I know that HBCUs will focus on not just the American story about the African Americans and Native American story and the truth about how this country was founded and why things are the way they are and why we're still fighting for certain things. If we're ignorant of where we came from, we're not going to be able to grow."

"If we're ignorant of where we came from, we're not going to be able to grow."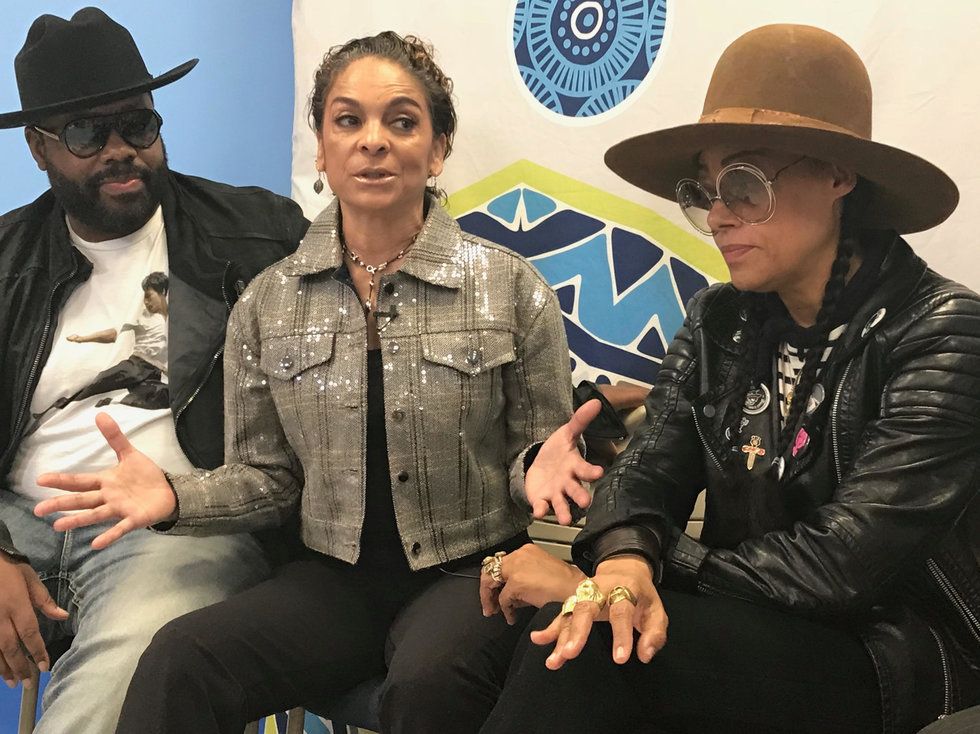 Photo Credit: Taylor Honore for xoNecole
She continued, "I mean, some of this has to come from your own pride and your own understanding of your history and now it's your turn to make sure that we are protected in the future. And if you're not aware of what's going on politically right now, it's a problem because we're counting on you. We're counting on your generation. We're counting on this old generation to kind of fluff off. We need the new generation to come in with regenerated skin cells."

To help this regeneration of the new generation, the cast along with Ford's Multicultural Communications Manager, Dee Guerrero, presented the school with a check for $100,000 and a promise to help keep HBCUs doors' open for good.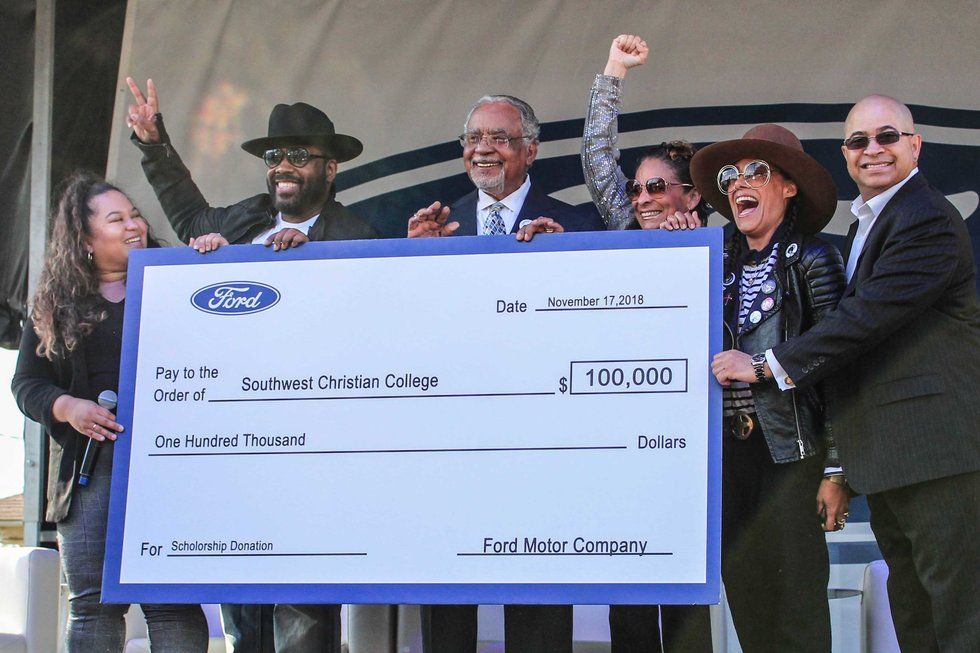 Photo Credit: UWG for Ford Motor Company
In addition to the generous scholarship donation given to Southwestern Christian College, Ford offered a $20 donation to the Tom Joyner Foundation to help support HBCUs for every attendee that test drove the Ford F-150. In total, Ford will donate $20,000 through the "Drive 4 Ur Community" initiative in the company's efforts to support Black colleges in the U.S.

If there's one thing I learned this weekend, it's that Ford Motor Company knows how to throw a party. Although I graduated from my HBCU in 2016, meeting the cast of A Different World took me all the way back to the 90s and emphasized the importance of maintaining the culture that they helped create nearly 30 years ago.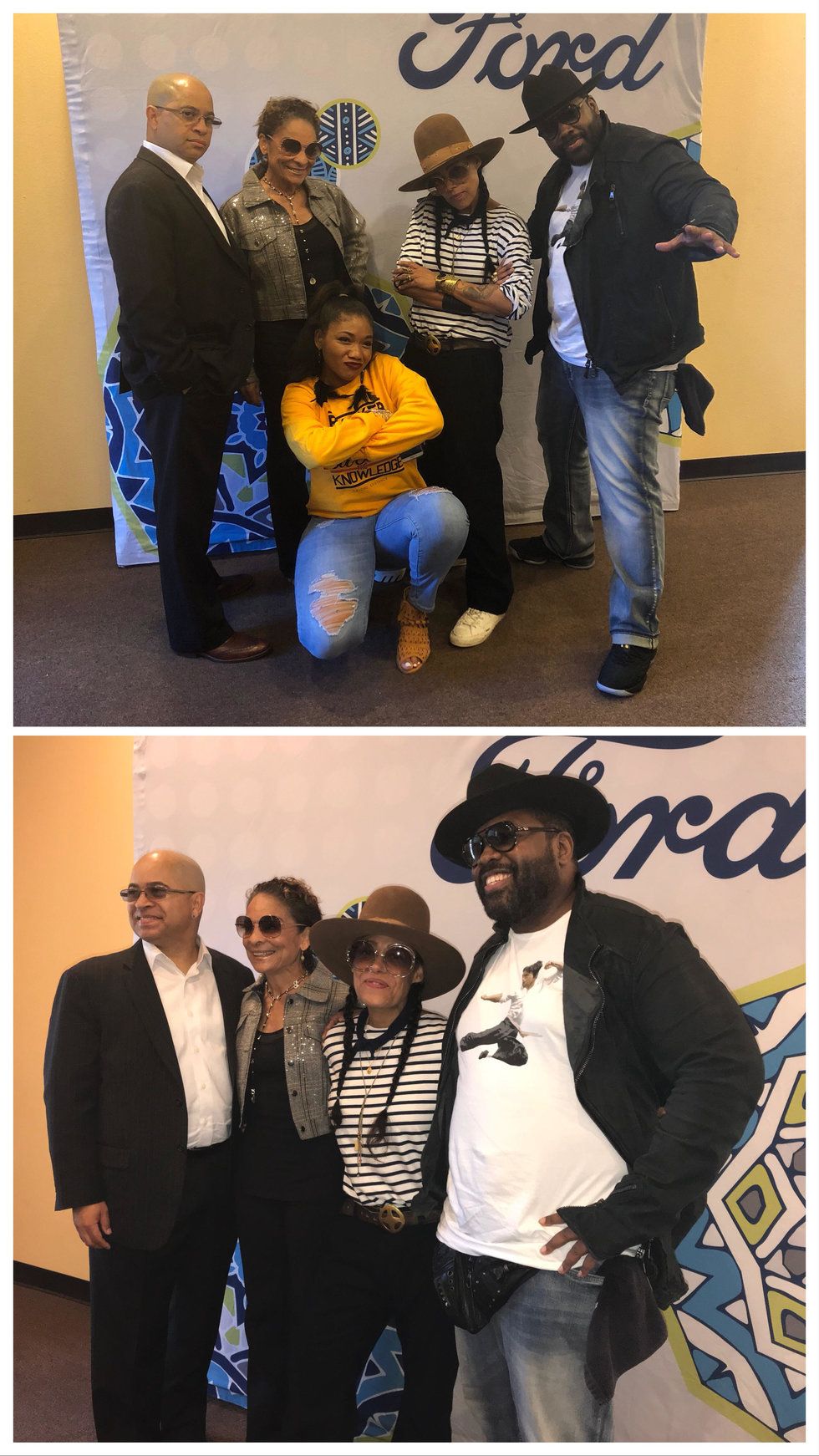 Photo Credit: Taylor Honore for xoNecole
Be sure to do your part in helping HBCUs survive by test driving the Ford F-150 XLT and Limited. Learn more about features of the Ford F-150 XLT and the company's initiative to help multicultural communities go further by clicking here.