Do you remember where you were the first time you felt like you were the "-ish?"
Was it your college graduation day? The day you got your first car? Place? Can you remember the first time you felt couldn't nobody tell you nothin'? Most likely, yes.
---
Well for Brandy, that feeling was not that long ago.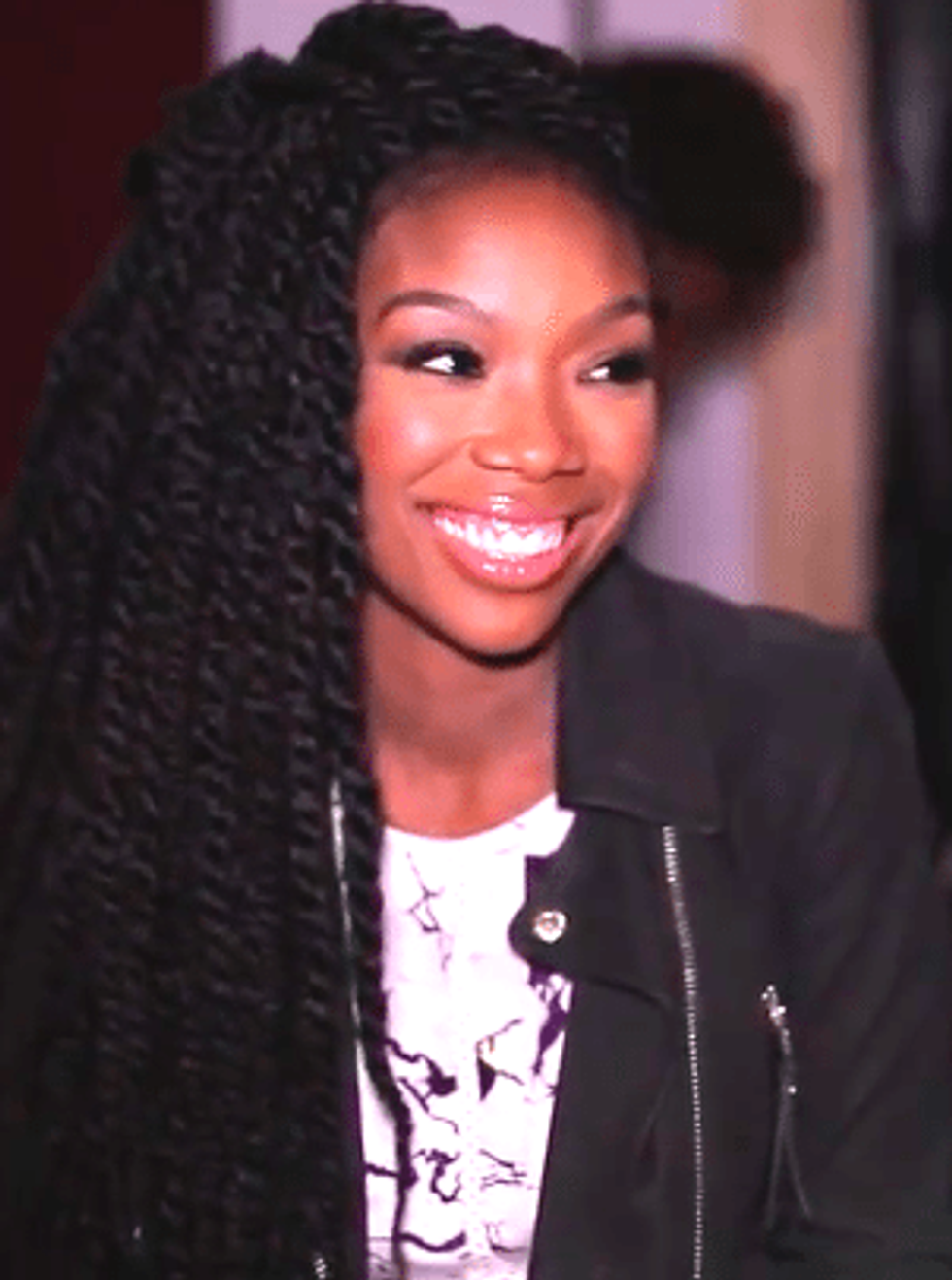 For a multi-platinum, Grammy award winning, Broadway stage singing, Hollywood actress and bomb mom, you'd think Brandy had no issues in feelin' herself. But as the entertainer has admitted, empowerment is something very new for her. And she's enjoying every moment of the feeling!
Especially when it comes to her dating life. And if you ever wondered what a breakup is like for Bran; during her last breakup she sat down to discuss how her song, "Beggin' and Pleadin," takes us through that process.
Begging and pleading, hoping and wishing for a change
Forgive me
Begging and pleading, hoping and wishing for a change
Told you, walk out that door, you can keep your last name
Now I'm down on my knees, it's a shame
Good God almighty
Wave me back
All them bi**hes won't love you like I, don't wave me back"
Brandy opened up about the autobiographical track in a behind-the-scenes video:
"I went through a really hard break up and I wasn't able to let it go and get over it. So when I did the song it felt like a true apology, everything I had in that moment, I gave it!

When I did the song, it felt real. It felt like a true apology. Everything I had in that moment, I gave it right there because of how I was feeling. It felt like the song was writing itself. This particular song is freedom, [It's] liberty to express myself in the most interesting, edgiest way possible."
But rather than feel vulnerable by her raw honesty, Brandy admits she feels strength in sharing her truth, regardless of exposing a "weaker" side of her pride and bruised heart:
"It's like "Bish what!" It's like that! It makes me feel bossy; it makes me feel like, even if it's for 2 minutes and 45 seconds, I feel empowered by it. By the story. By the vocal, by the production, everything sounds fearless to me. That 2 minutes and 45 seconds is eternal to me.

I'm here to touch a lot of people. I'm not here to touch a few. I'm here to touch a lot. And if you just listen, you'll be able to touch and reach and bring everybody together in music. Especially if it is authentic. Unity, that's what we all need. It's all about what you believe at the end of the day. I believe that I'm the shit."

[Tweet ""It's all about what you believe at the end of the day and I believe I'm the sh*t." @4everbrandy"]
*reaches over and brushes Brandy's shoulder's off*
And for the teen-star who grew up right before our eyes, she admits that the feeling of believing in herself and her worth is slightly new, and that she's adjusting!
"I'm just now getting that [feeling of being the "ish]. It still feels funny to actually say that and like, mean it. Like my heart is beating fast while I'm saying that. And I'm here to stay!"
Welp! They don't call her "Forever Brandy" for nothing!
Sometimes it takes us being at our weakest point to realize the powers that lie within. From what it sounds like, Brandy had a case of a broken heart, something we often feel can only be cured with the help of an ex or a loved one. However, self love is always the best love, especially after you've accepted that it's time to let go and move on.
Check out the footage below of Brandy breaking down the meaning and empowerment behind 'Beggin and Pleadin.'