---
Anxiety is dangerous territory. Or at least it can be. It's an imbalance; a facade that seems to point and laugh at all that we are made up of. And what's worse, it's easily triggered and has the power to alter your day, obliterate your mood, and tank your mental state. If you're like me, someone with frequent anxious periods, your coping mechanisms are necessary to identify. They likely include habitual calming practices, meditation, and more—all very known serene methods of disrupting mental disarray.
But sis, the good news is there are plenty of ways to ease your anxiety out there. The key is find what works best for you. For example, there's the EFT Tapping Method, which helps you balance out the energy in your body by tapping on different energy meridian and/or high-pressure points. You can slow down, take a moment, and control your breathing by inhaling and exhaling in accordance to this chart: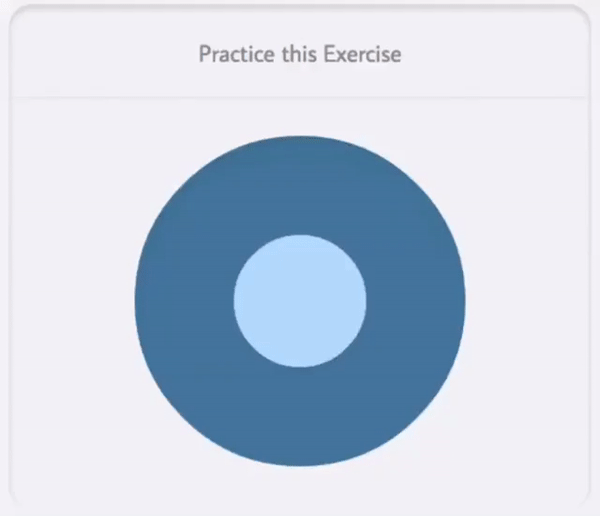 Meditation, of course, is also great practice for anxiety. So, throwing on Shelah Marie's Meditation Mixtape, which has the tools and coaching to successfully guiding your thoughts and tension back into their proper places, is sure to help calm your senses as well.

But for some of us, choosing to curl up with a good ole book and glass of wine is the way to find your whole self again. And we decided to help us all out by starting a good reference point.
Here's a list of books that will help get your anxiety all the way together:
Join our xoTribe, an exclusive community dedicated to YOU and your stories and all things xoNecole. Be a part of a growing community of women from all over the world who come together to uplift, inspire, and inform each other on all things related to the glow up.
Featured image via Amazon