There's nothing like a bold lip color to make you feel confident and sexy while standing out from the crowd.
---
While your office mates are slicking on their fall reds and subtle oranges, some of us are turning our pretty pouts into statements that say go bold or go home!
A confident woman should feel comfortable rocking a black lip any time of year. Don't wait for the cool seasons to roll around to pull out your darker hued lipsticks and glosses. If you're looking to finally master that technique of how to apply your lipstick seamlessly, let's take it back to the basics.
Here's an easy step-by-step guide on how to paint your pout black and embrace your inner bad gal!
Step 1: Exfoliate & Moisturize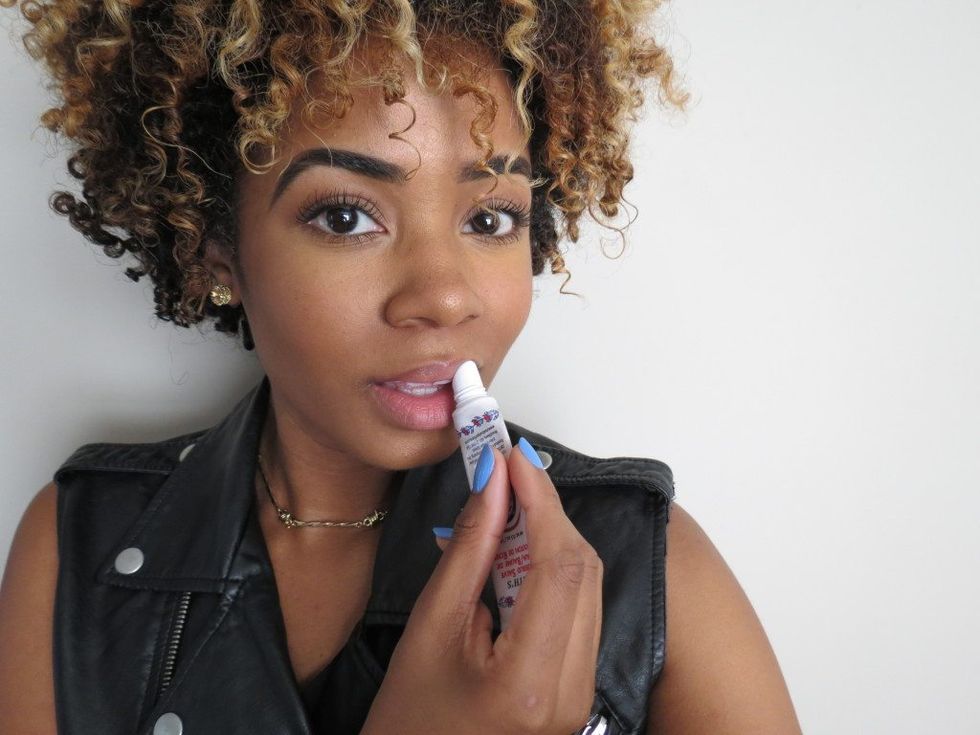 You always want to exfoliate your lips first before applying any lip color. Gently massage the product into your lips to remove any dead skin cells to create a smooth surface for your lipstick. After about a minute, take a warm towel and gently remove the exfoliator.
Tip: If you don't feel like splurging on a lip exfoliator, you can do it yourself by whipping up a little olive oil mixed with sugar in the raw and voila....your own homemade lip exfoliator.
After exfoliating, apply a lip balm for moisture.
Step 2: Line & Fill In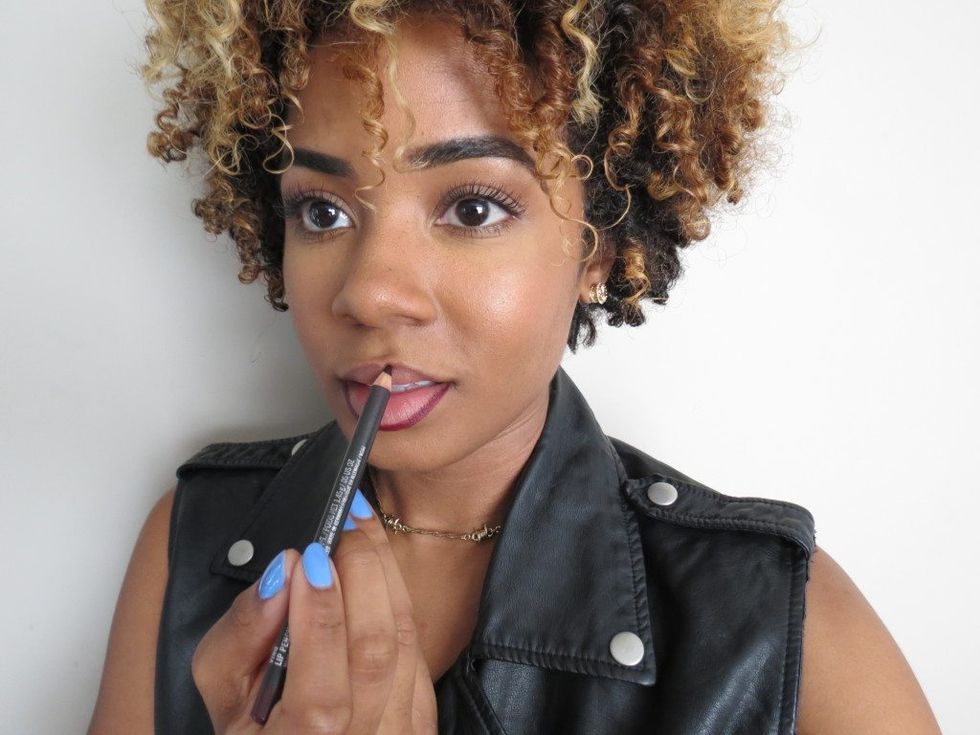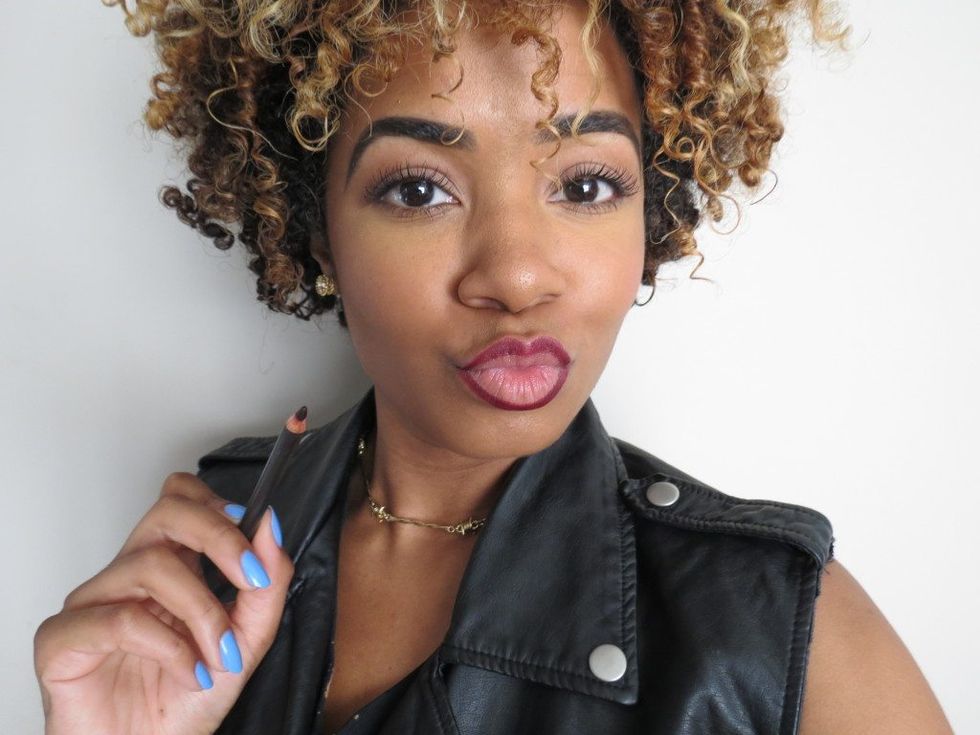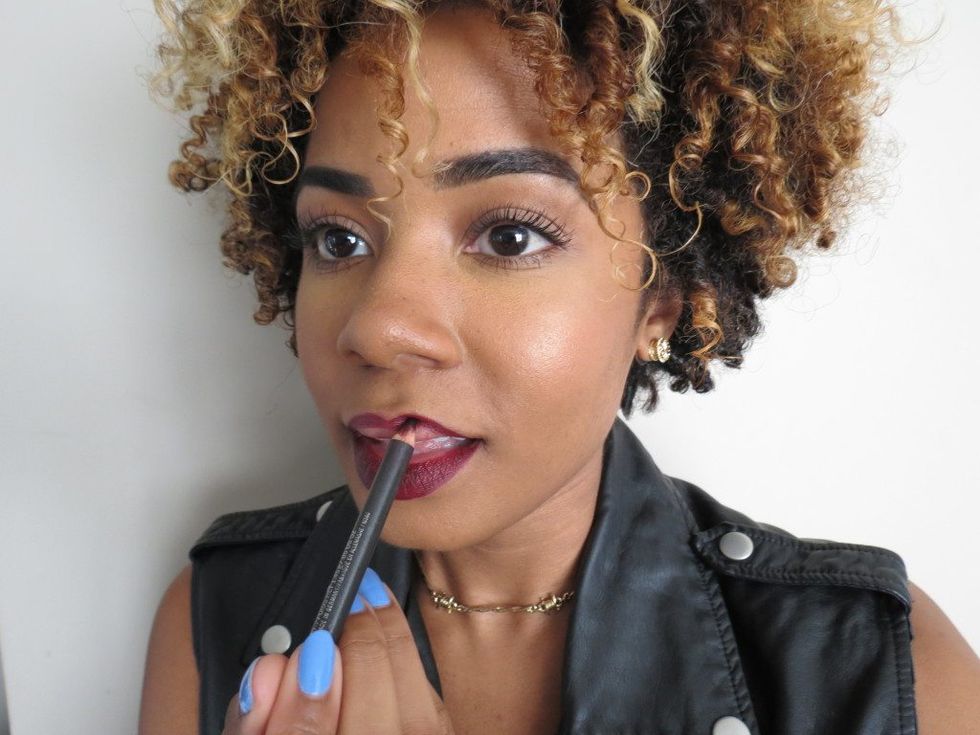 I like to line my lips starting with the outer corner and working my way in. Continue to fill your lips completely in. This gives your lipstick a good base to cling to and ensures that you have even color. This is a great trick for you ladies who have one lip that may be darker than the other.
Next up, take the edge of the black lipstick and reline the lips first then proceed to apply the lipstick as you would any other shade. Take your time and go slow so you don't end up outside of the lines. Blot your lips together gently to deposit the color evenly all over.
Tip: Use a lip brush to apply the color for more precision.
Step 4: Touch It Up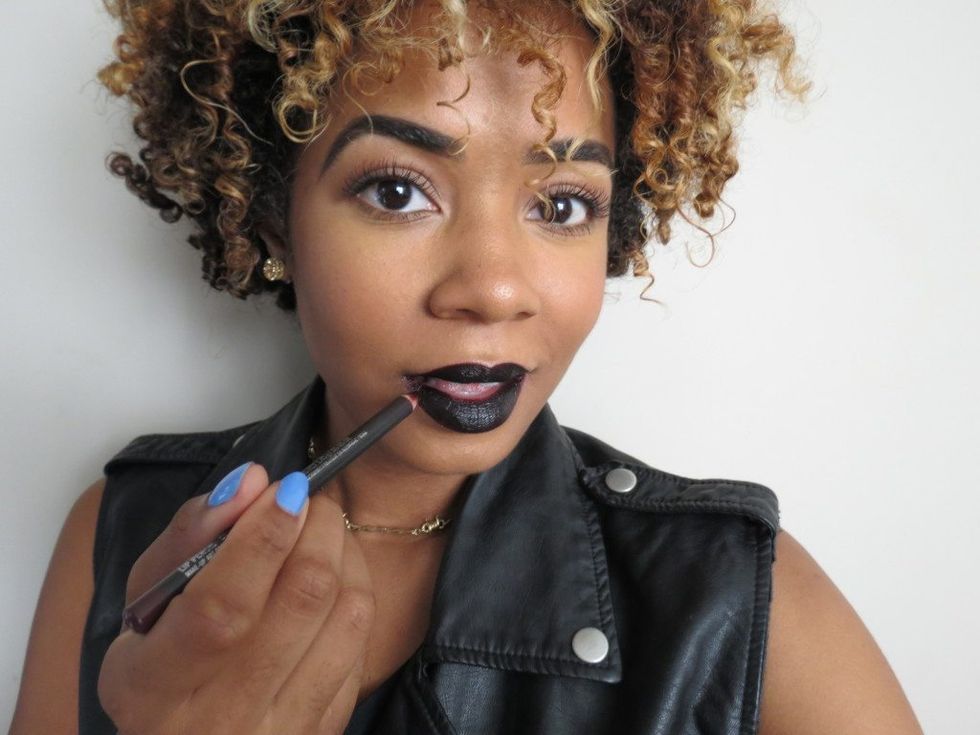 Finally, for the finishing touches, take your lip liner pencil again and reline your lips after you've applied the lipstick. This will help your lipstick from "bleeding" outside of the lines, giving you perfectly lined lips. Clean up any minor mistakes with a tissue.
Step 6: Blot and Rock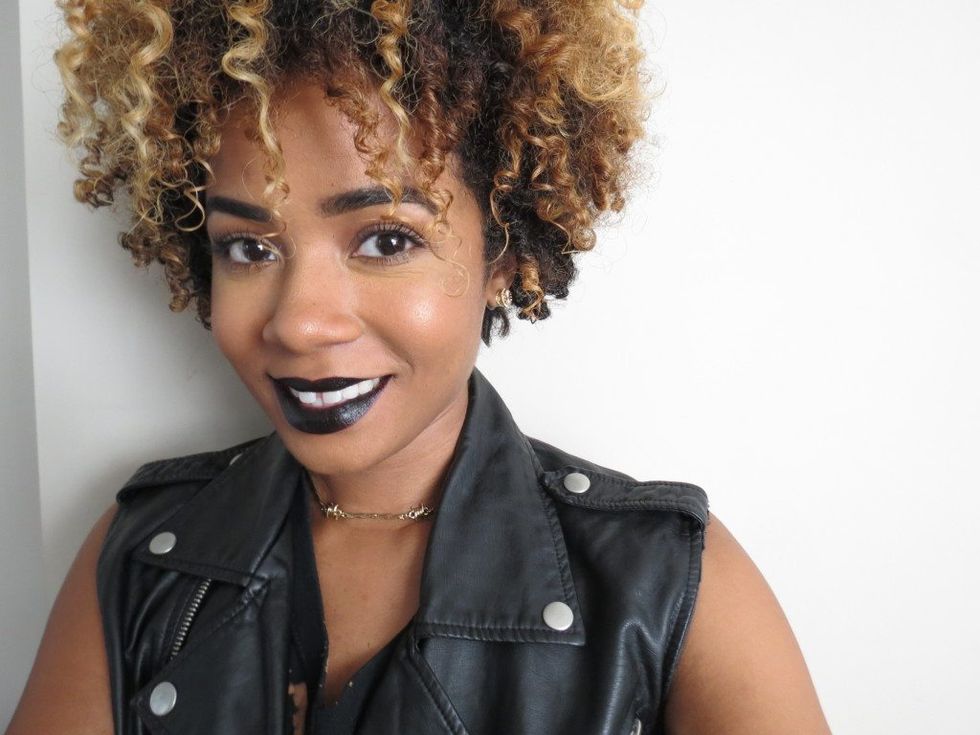 Take a square piece of tissue, gently blot to remove any excess color and you're ready to show your bold lip off to the world!
Have fun with your color and don't take it too serious! With practice, comes perfection. What bold lip color will you be rocking this season?
Check out a few our favorite Instagram ladies rockin' the black lip!
---