---
The natural hair movement has been going full speed ahead for the last decade-plus, with so many Black women ditching the creamy crack and opting to embrace their curls and tap into their creative sides with natural protective styles. Slowly but surely, the internet was filled with countless must-have product lists for natural hair and YouTube step-by-step guides on how to pull off the hottest natural hair protective trends. However, even as the outside world made the leap over to natural hair paradise, Hollywood was still behind for many years.
Thankfully, over the last few decades of entertainment, we have seen more and more leading ladies showing us how to embrace and rock natural looks.
Because representation matters, and there's just something about watching a TV show and seeing someone who looks like you proudly showcasing their hair in fros, braids, twists, and other natural and protective styles, let's look at 14 characters from some of our favorite shows who effortlessly rocked their natural coils and other dope protective styles over the years.
Nola Darling in 'She's Gotta Have It'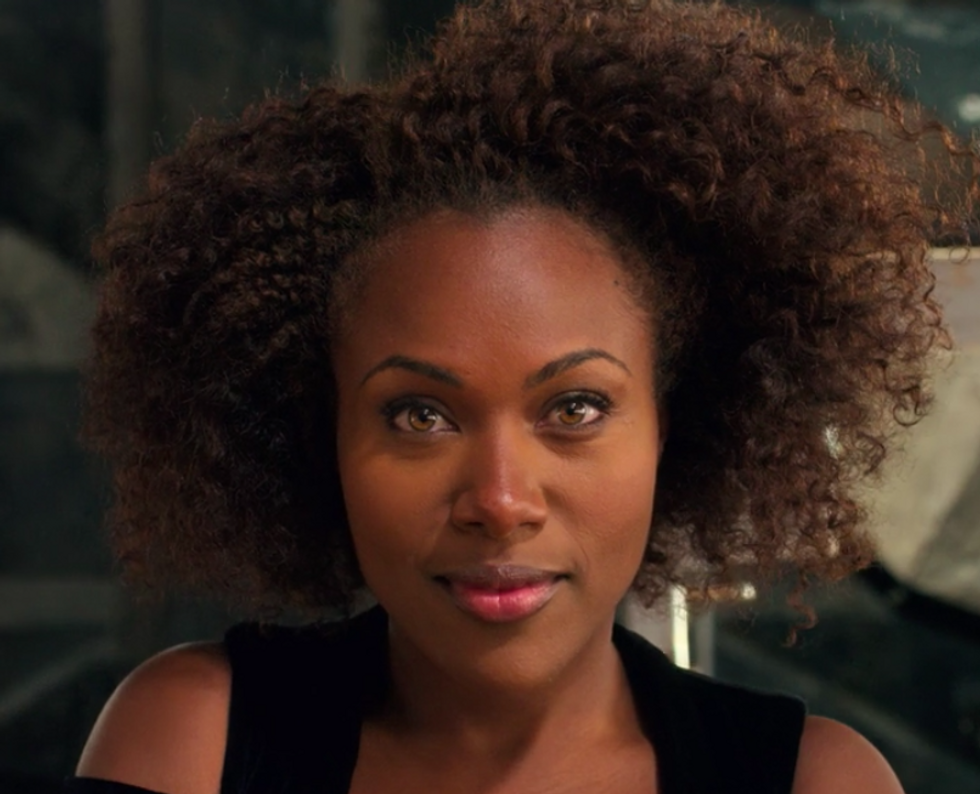 Netflix
Each season of the short-lived Netflix original, we watched Nola Darling juggle her career, relationships, and life in general all while rocking the cutest braids, curly styles, and headwraps.
Denise Huxtable in 'The Cosby Show'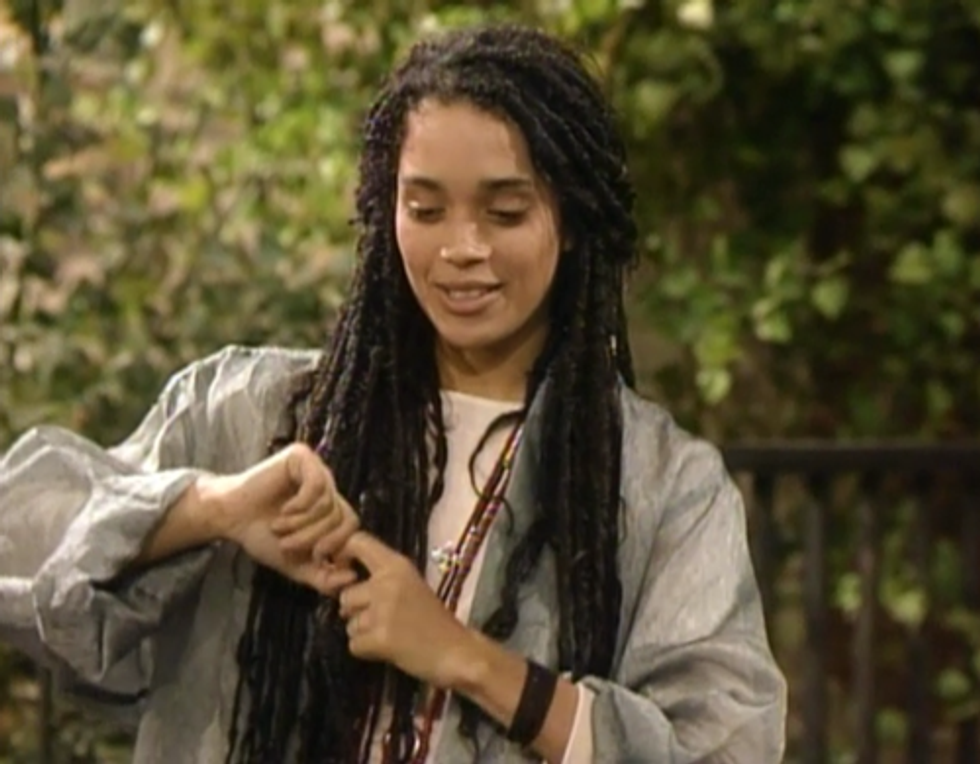 NBC
Known as the wild-child of the Huxtable household, Denise was always making bold choices in both fashion and hair. Her long, waist-length locs were the first time I could remember seeing dreadlocks on primetime television, and she wore it so well.
Zoey Johnson in 'Grown-ish'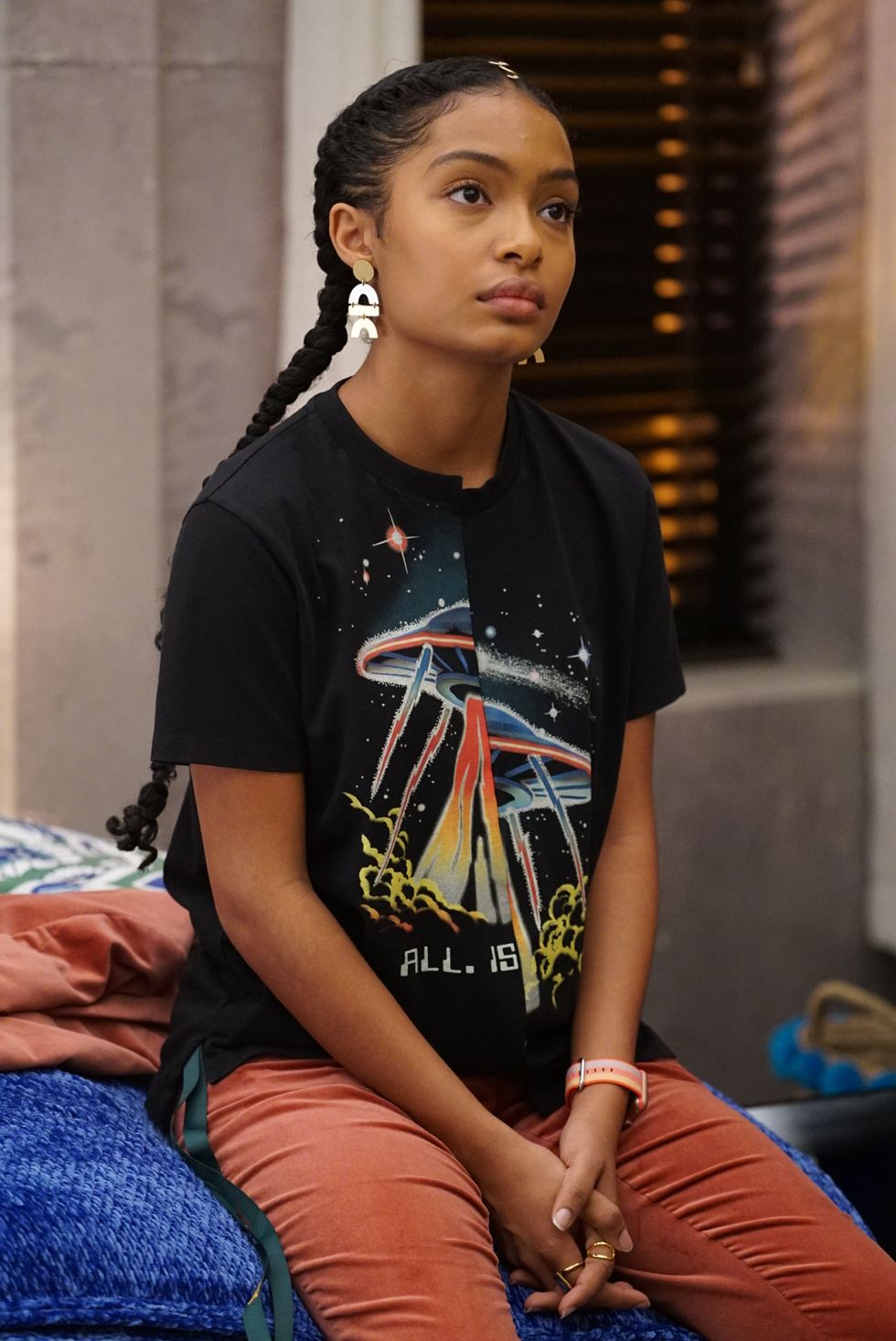 Freeform
Even before landing this spinoff show Grown-ish, Yara Shahidi's character Zoey Johnson had been showing us a plethora of new ways to style natural hair with side do's, wash-n-go's, and cute accessories on Black-ish.
Vanessa "Van" Keefer in 'Atlanta'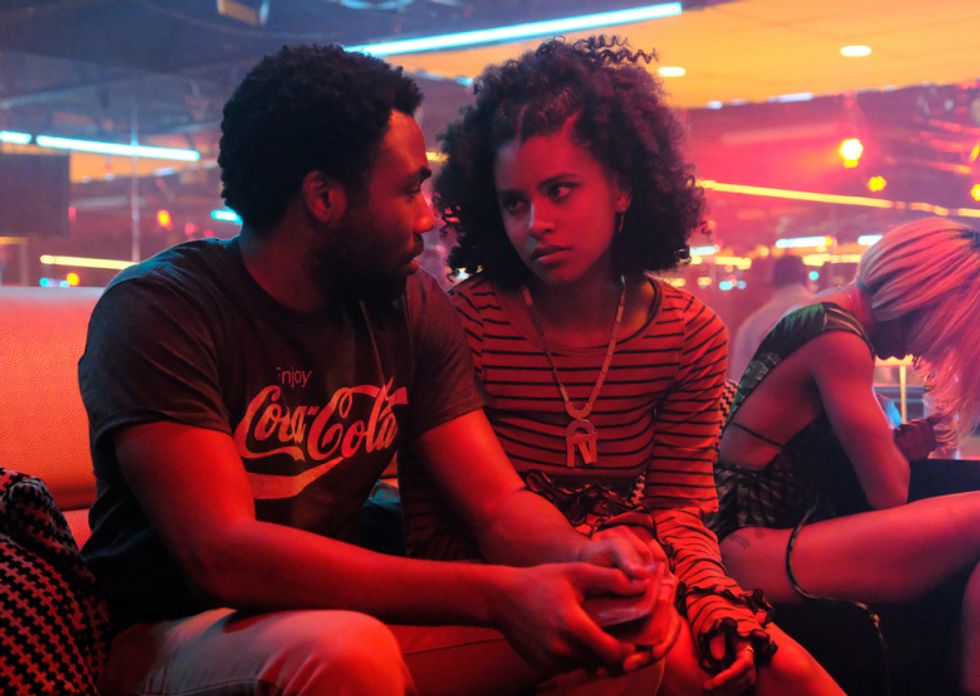 FX
Zazie Beetz's Van is the super sarcastic and straight to the point on-again/off-again girlfriend and baby mama to Donald Glover's Earn who always drops Twitter-worthy quotes when she's on-screen. Aside from her wit, you always see Van either rocking a simple curly fro or jazzing her up her hair into a style almost as memorable as her infamous Drake line.
Moesha Mitchell in 'Moesha'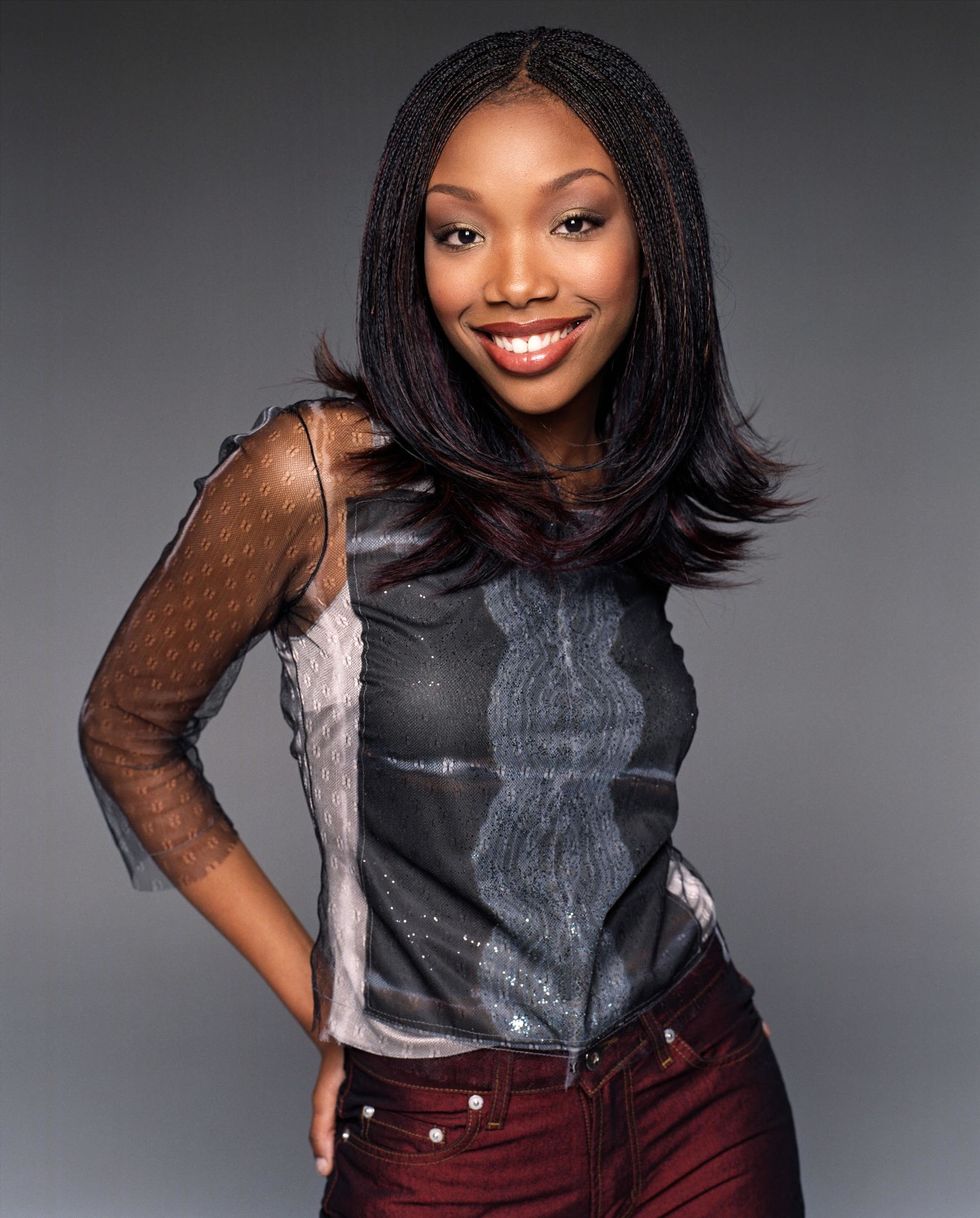 Matthew Rolson/United Paramount Network
"Mo to the, E to the". Almost two decades later and the theme song for Moesha still rings in our heads. The other thing we can't forget is how Moesha set the standard for rocking braids on primetime television, and each episode she would find a new way to style them.
Anissa Pierce/Thunder in 'Black Lightning'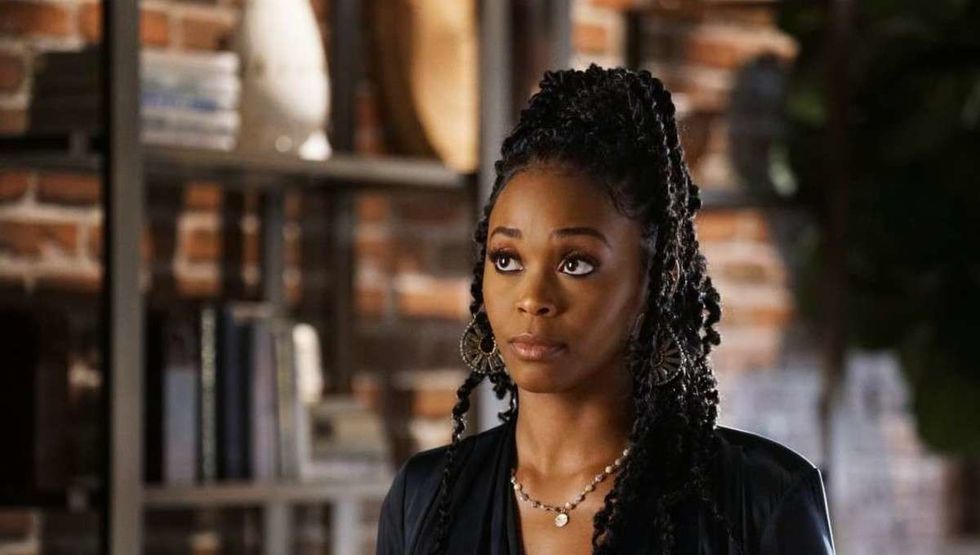 Black Lightning/CW
Sporting killer outfits and hairdo's, Thunder kicked butt as TV's first Black lesbian superhero in CW's hit show Black Lightning. Portrayed by actress Nafessa Williams, Thunder always made sure her edges were laid before and after fighting crime.
Winifred "Freddie" Brooks in 'A Different World'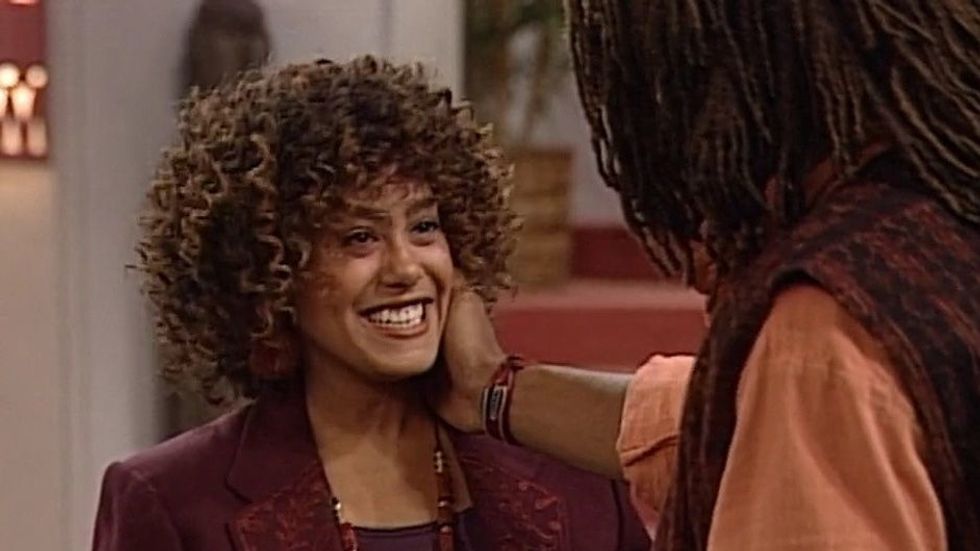 A Different World
The free-spirited, energetic and "woke" Freddie portrayed by Cree Summer was a fan favorite on A Different World. And her bouncy, golden coils were a part of her look. We loved when Freddie showed us how to still wear a bang with our natural curls. An icon!
Florida Evans in 'Good Times'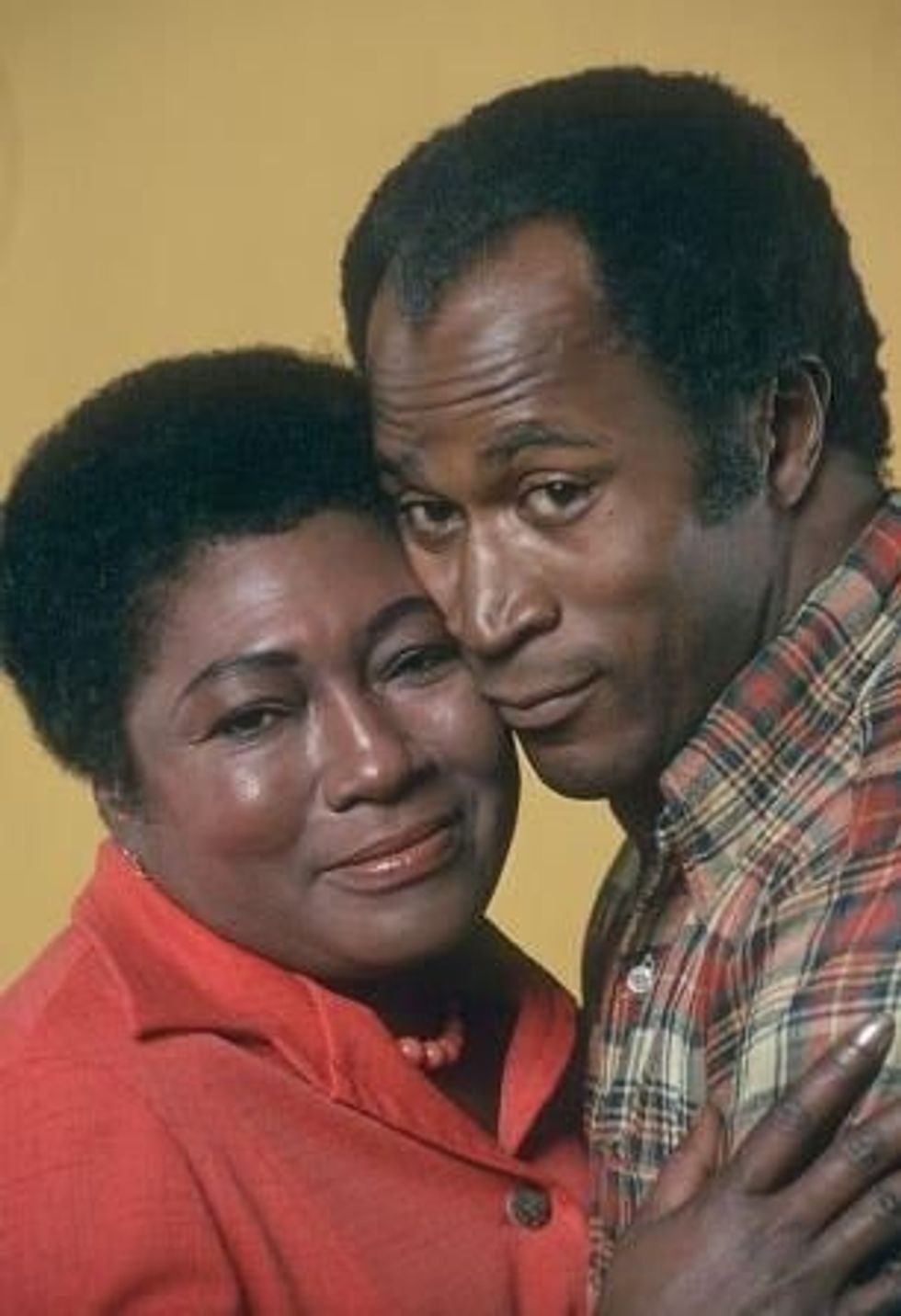 Good Times
When discussing characters who proudly stepped onto the screen in all their natural glory, we can't leave out Esther Rolle's character of Florida Evans in Good Times. Her character's 4C TWA was gracing the screen weekly before natural hair became a trend.
Rainbow Johnson in 'Black-ish'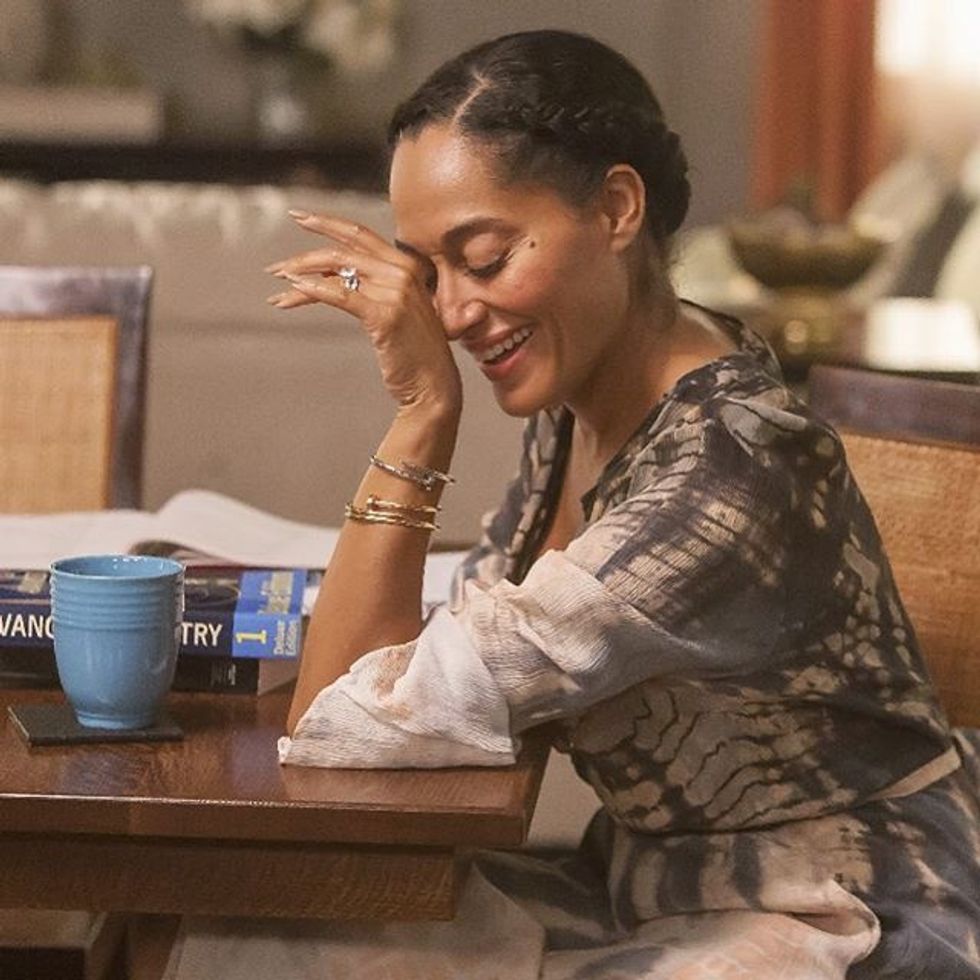 ABC
The fabulous Tracee Ellis Ross has been serving us big-body curls since her days as Joan Clayton on the incomparable show Girlfriends, and this has not changed since the actress took on the role of anesthesiologist Rainbow Johnson in the ABC series Black-ish.
Issa Dee in 'Insecure'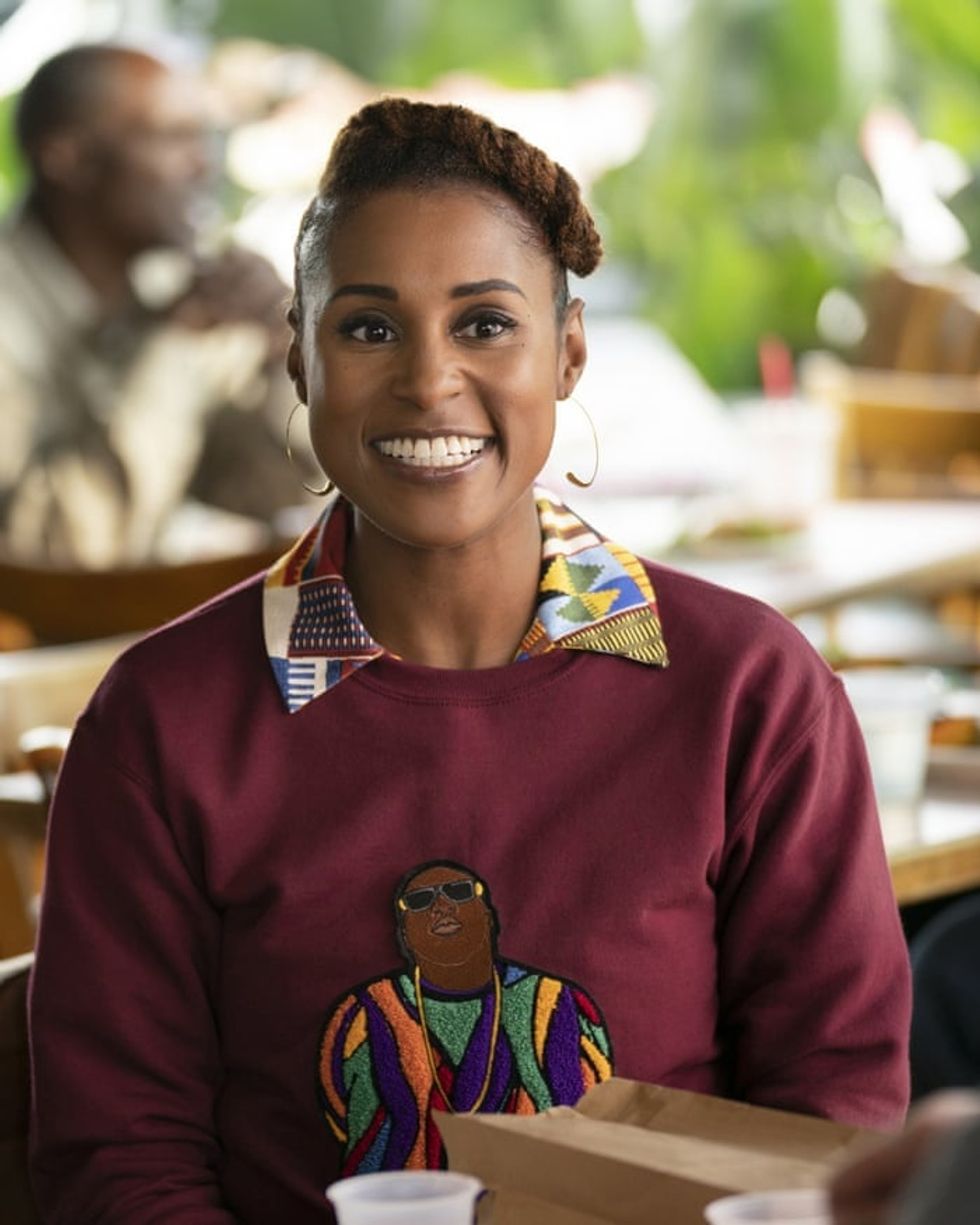 Insecure/HBO
Issa Rae's stylist has had the hair game on lock since the onset of the show and it was no different during the most recent season of Insecure. We've seen the growth and development of Issa's natural hair from the short fro she sported in Season 1, to the high puffs and protective styles she debuted in Season 4. And with styling by Felicia Leatherwood, it's radiated black girl magic.
Tia Landry and Tamera Campbell in 'Sister, Sister'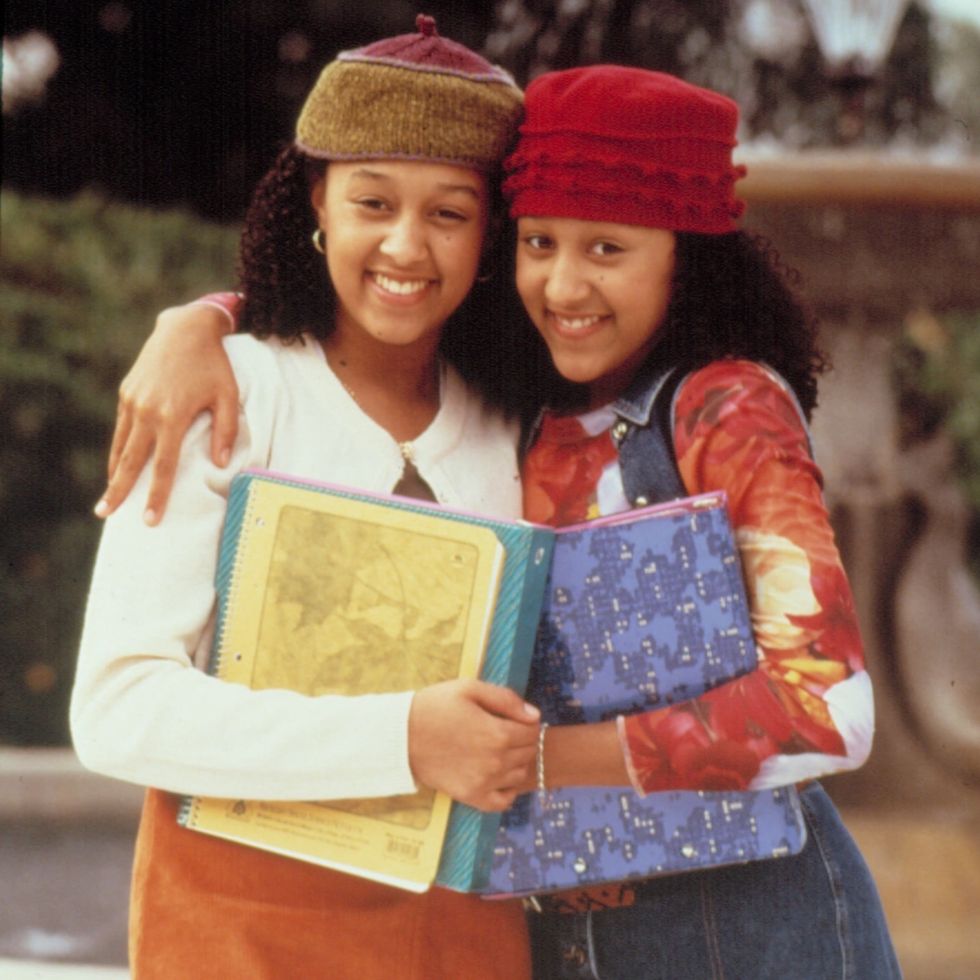 Sister, Sister
Everyone's favorite fashionable Black twins from the 90s set the standard when it came to rocking big hair. Often seen accentuating their curls with hats and headbands, Tia and Tamera were hair goals for every thick-haired teen across America.
Beth Pearson in 'This Is Us'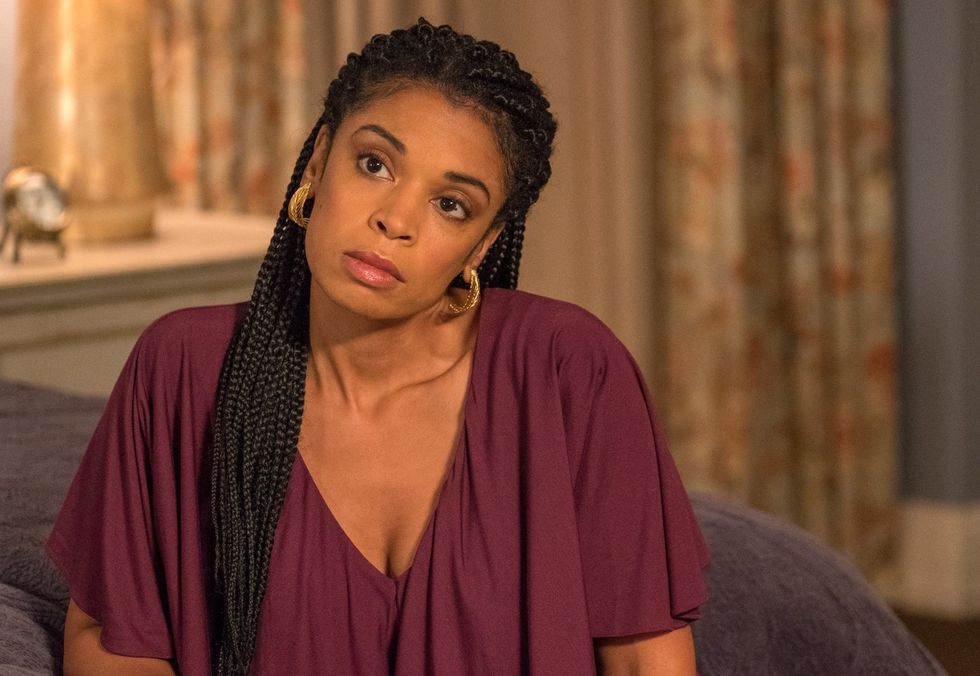 NBC
Played by Susan Kelechi Watson, the matriarch of Randall Pearson's family leads with grace, lots of sass, and some of the best protective styles on TV, while also keeping her on-screen daughters in Black girl magic-worthy natural styles as well.
Maxine Shaw in 'Living Single'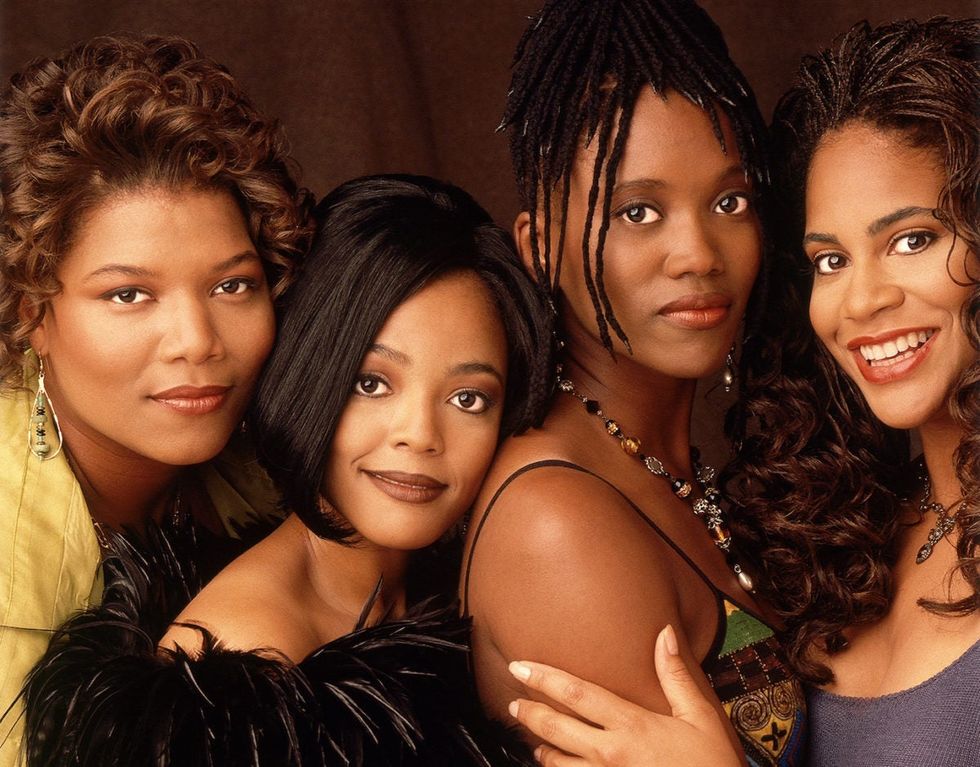 Deborah Feingold/Getty Images
Maxine Shaw was a badass lawyer who brought her signature dreadlock bob to the corporate world with some fierce suits to match. Throughout the series, Living Single actress Erika Alexander played with different styles and lengths of her natural look and we took notes along the way!
Josie McCoy in 'Riverdale'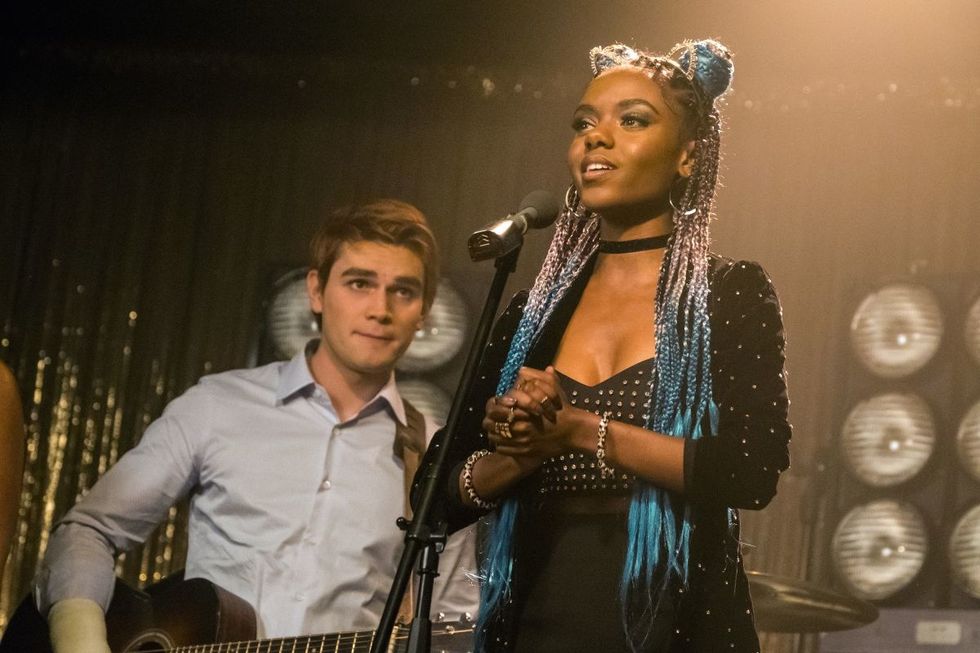 CW/Riverdale
Lead singer of the teen band Josie and the Pussycats, Josie is known to be seen rocking her natural hair in updos and mini-buns. And she never leaves the house without her iconic cat ears, which just elevates her curls to the next level.
Honorable Mention: Susie Carmichael - Rugrats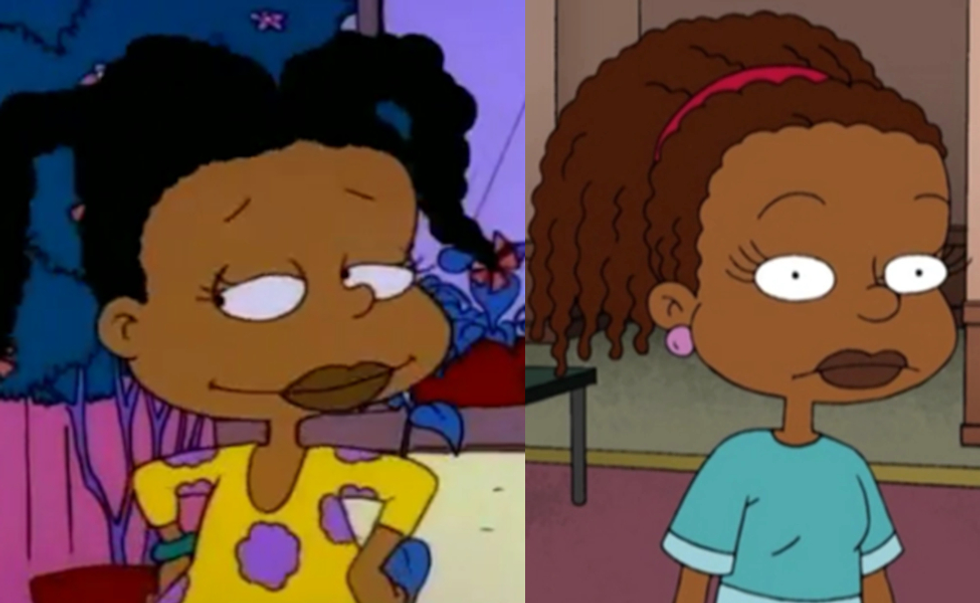 Nickelodeon
In the world of animation, Susie was showing young black girls everywhere how to rock their natural pigtails with the colorful ribbons at the end. When the spinoff Rugrats: All Grown Up aired, we got a glimpse of teenaged Susie still showing off her longer, natural tresses. Voiced by another entry on this list, Cree Summer, Susie was proof that representation matters, old and young.
Want more stories like this? Sign up for our newsletter here to receive our latest articles and news straight to your inbox.
Featured image by Freeform.