Congratulations are in order for Jhené Aiko and Big Sean! The couple confirmed the news that they are expecting their first child together after photos surfaced of them walking around with the singer's belly protruding. The "Detroit" rapper took to Instagram to share his excitement about being a dad. "Can't wait to be a Dad," he wrote in one of his Instagram Stories. In another post, he shared, "Whole new motivation forreal. Very grateful God continues to bless us, thank you."
---
Jhené, however, posted a childhood photo of herself holding her belly. For the caption, she simply wrote, "🤗."
This will be Big Sean's first child. The "While We're Young" artist shares a 13-year-old daughter named Namiko Love with singer O'Ryan.
Here is a timeline of Jhené Aiko and Big Sean's journey to love:
2012
In an interview with BBC 1xtra, Jhené revealed that she and Big Sean became friends in 2012 which is also the same year her brother passed away from cancer. The "Bounce Back" rapper asked her out on a date to a Lakers game and even though the singer had a boyfriend at the time, she went.
In Flaunt Magazine, the "Sativa" singer dived deeper into that moment. Rumors began to swirl about them dating following their courtside outing and Jhené recalled tweeting that she wasn't dating Sean, which actually upset him.
"And then Sean got mad at me like, 'You gonna play me like that?' I'm like, 'But we're friends!'" she explained.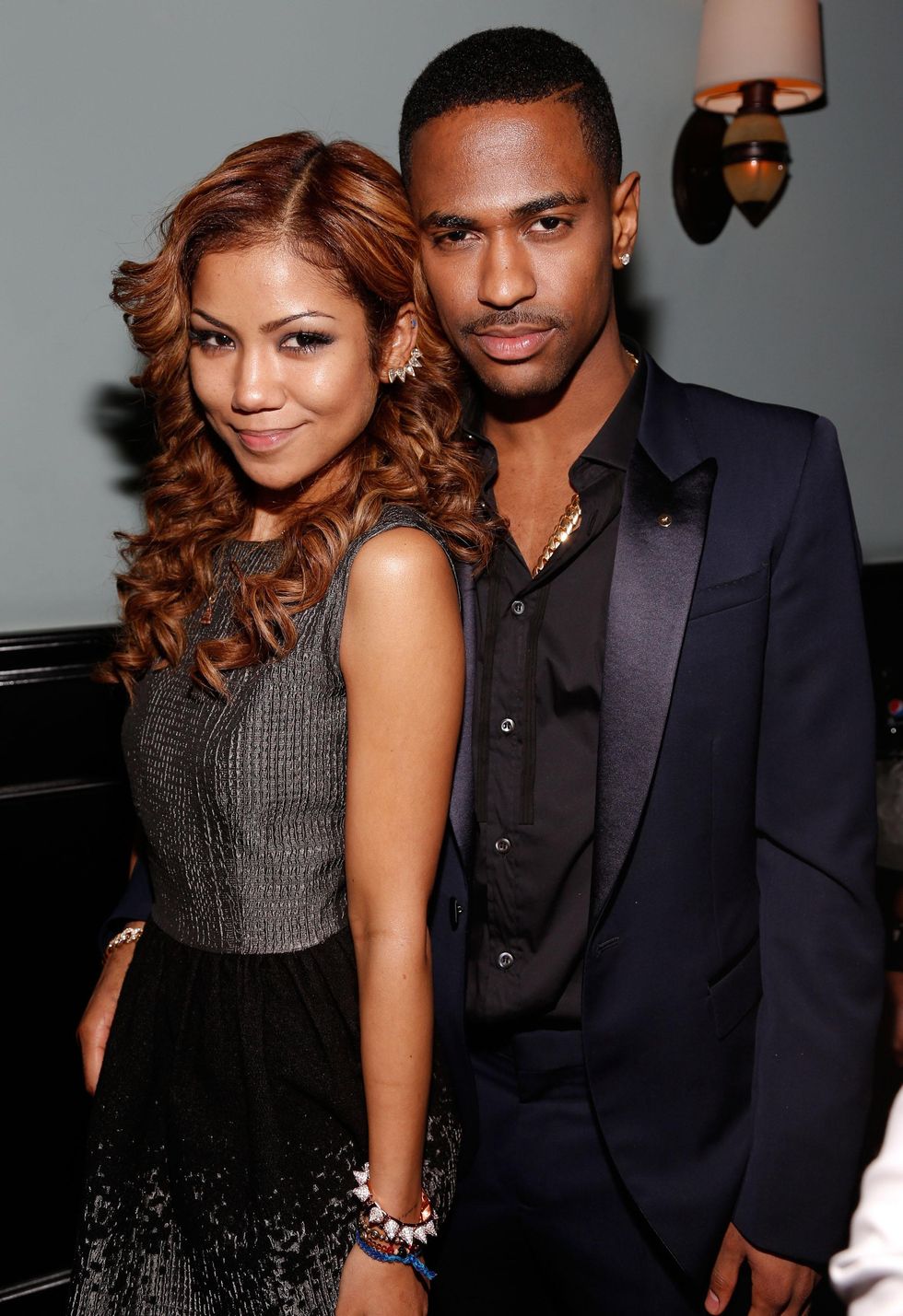 Imeh Akpanudosen/WireImage
2013
The singer eventually broke up with her boyfriend but Sean already began dating late actress Naya Rivera and they got engaged shortly after.
2014
Sean and Naya broke up and he began dating Ariana Grande. Jhené also moved on and married producer Dot Da Genius.
2016
In March 2016, the artists collaborated on a joint project as a group called Twenty88 and in a reported Billboard interview, the 34-year-old declared his love for the L.A. native. "Jhené is more than just a friend," he said. "I don't know how else to describe it — me and her are just cool like that. I love her and I know she loves me."
However, they still didn't make it official, especially with the "Pretty Bird" singer still being married. But all that changed in August 2016 when Jhené filed for divorce from the producer.
2017
The mom-to-be gets a portrait of Sean tattooed on her arm after her divorce from Dot Da Genius becomes finalized.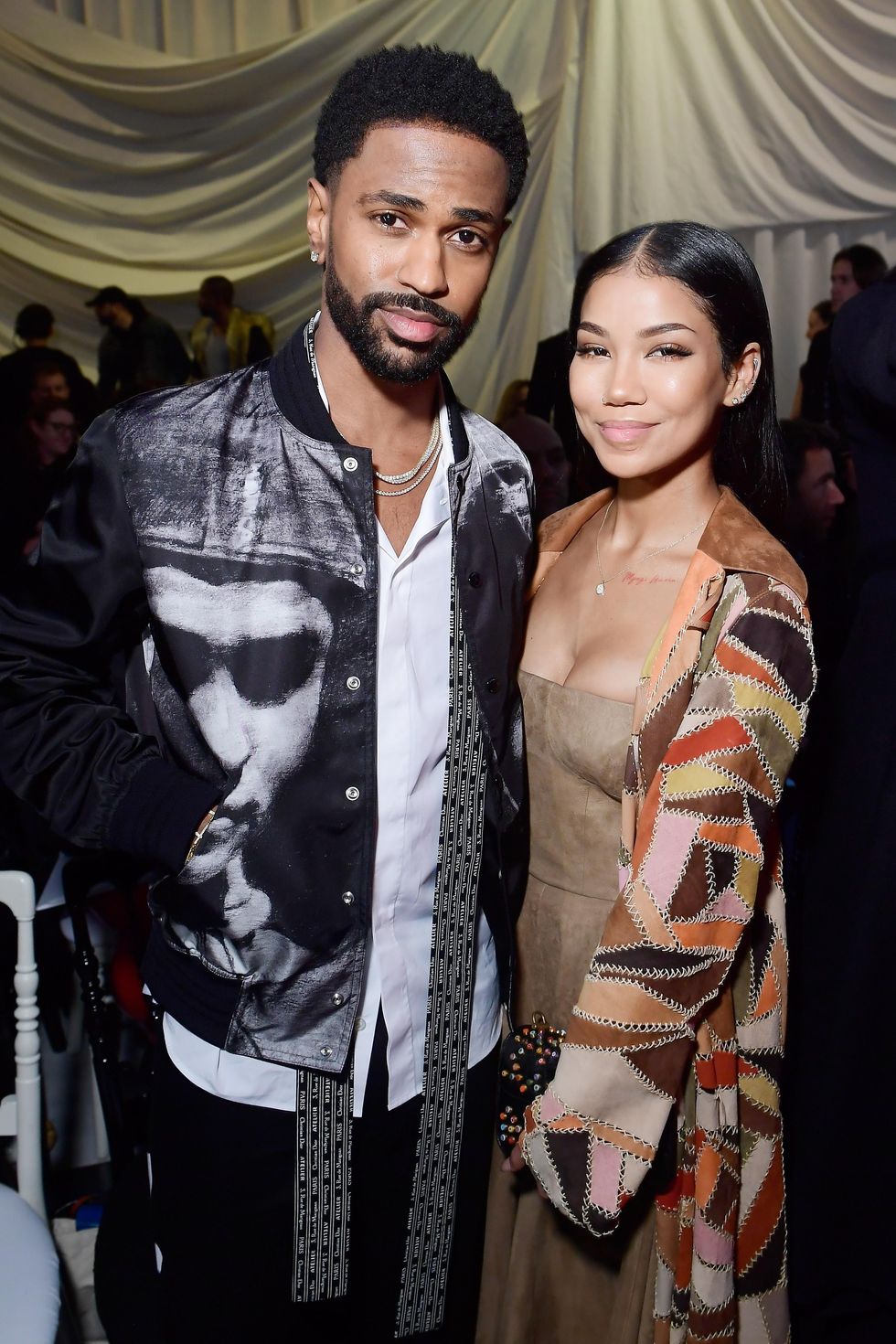 Victor Boyko/Getty Images for Christian Dior
2018
In 2018, however, the singer covered up the tattoo and when fans asked about it, she claimed that it didn't go with her aesthetic. "It didn't match with the dragon sis," said. She continued to address it in another post: "Don't let this distract you from the fact that i also covered my buddha and Bible verse... but still love and respect Buddha AND Jesus lol. have a good day, kids."
2019
The couple reportedly broke up in March 2019 and in May of the same year, the singer dropped "Triggered" which had a lot of fans questioning if the song was about Sean.
"He was just like, 'Wow, I'm not your friend,'" she said in an interview with Essence about the rapper's response to the song. "I was like, 'Well, I was feeling that in the moment. This is just a song.' ... Those are the things that I may feel, and I know that they are irrational and coming from just an angry emotional place, but that's what's so beautiful about art is that you can just throw paint on a blank canvas, and do something crazy and that's your release."
"You didn't hurt anyone, you know? I feel like, especially because we have a personal relationship, and a true friendship, that's why I could play it for him, and be like, 'Yeah, sorry. I kind of went really hard, but don't think that this is a personal letter to you.'"
In November, they collaborated on "None of Your Concern" which reignited relationship rumors. While they did not address it, they continued to spend time together throughout the year.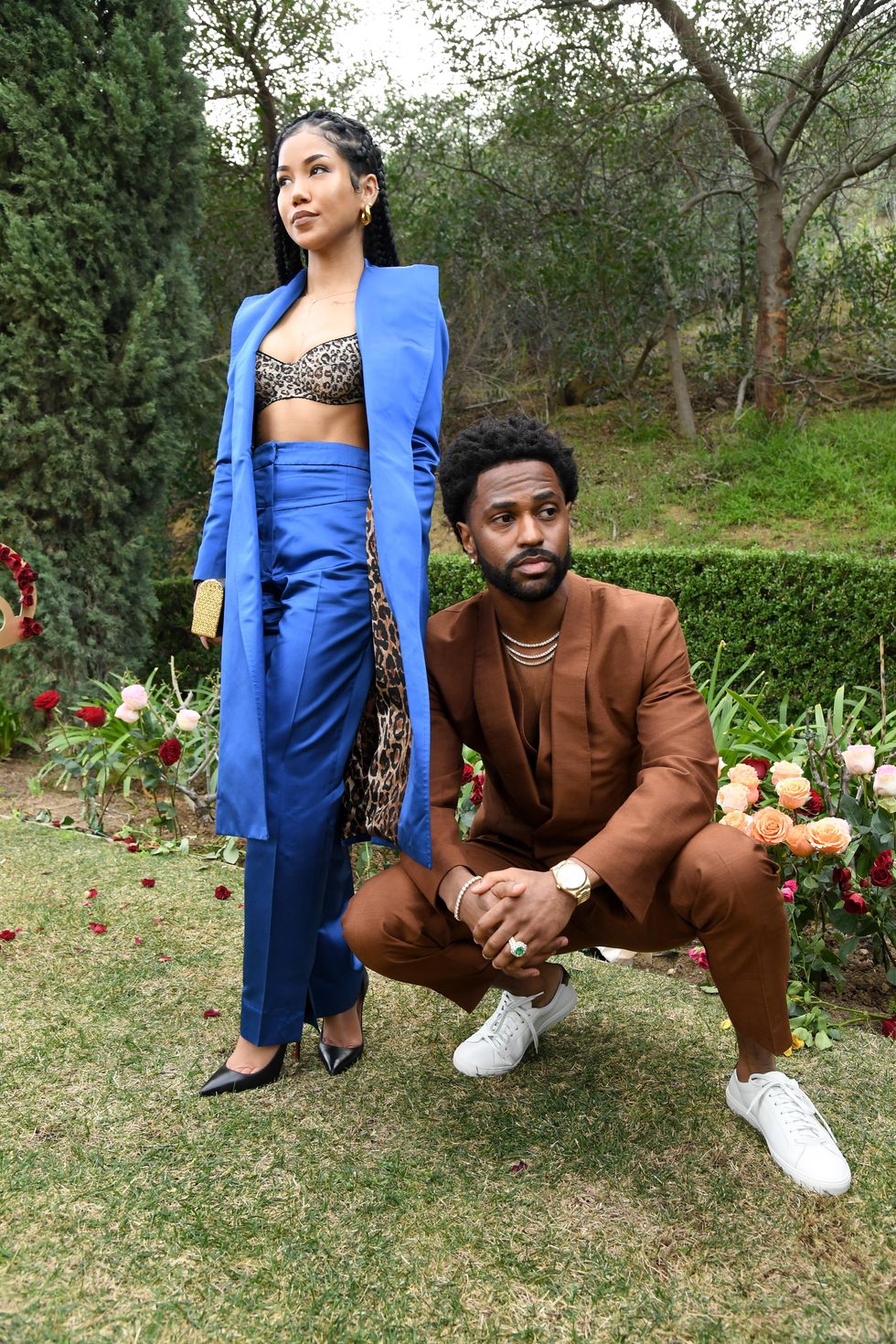 Kevin Mazur/Getty Images for Roc Nation
2020
In February, the two spent Valentine's Day at Disneyland, and in March, Sean wrote a loving birthday post to the singer.
"Happy 3.16 Queen @jheneaiko! Always proud but never surprised cause I know how great you are at everything you do," he wrote. "Even tho we gotta be inside n quarantine, you even make that sound good. I Love you from da past life to the next . 32 the Magic year, I'm a lucky ass n*gga 👑💙🌎🐉🌋"
2021
In an interview with DJ Khaled, Jhené opened up about her bond with Sean. "Our friendship is really strong, so that has made our relationship what it is, just that foundation of real friends who really know each other on that level," she said.
Sean also accompanied the singer during her Super Bowl performance and shortly they also attended the Grammys together.
Let's make things inbox official! Sign up for the xoNecole newsletter for daily love, wellness, career, and exclusive content delivered straight to your inbox.
Featured image by Kevin Mazur/Getty Images for The Recording Academy