Zoe Kravitz has the gene pool of a lifetime, with her mother being the ever-so-amazingly classic Lisa Bonet, and her father being the ageless vampire, Lenny Kravitz. Each are superstars in their own right, including Zoe herself, who has a blossoming acting career that is taking over young Hollywood. When she's not being busy being a model, and putting on for the culture, you can find her living a lowkey lifestyle, a page she gets from her mom and super famous, stepdad, Aquaman star, Jason Momoa.
---
So. when she linked up with Vogue to show off her beauty routine, she had us running around the house to grab our notepads, becauseeee liiiiiiike, we need to know.
First up: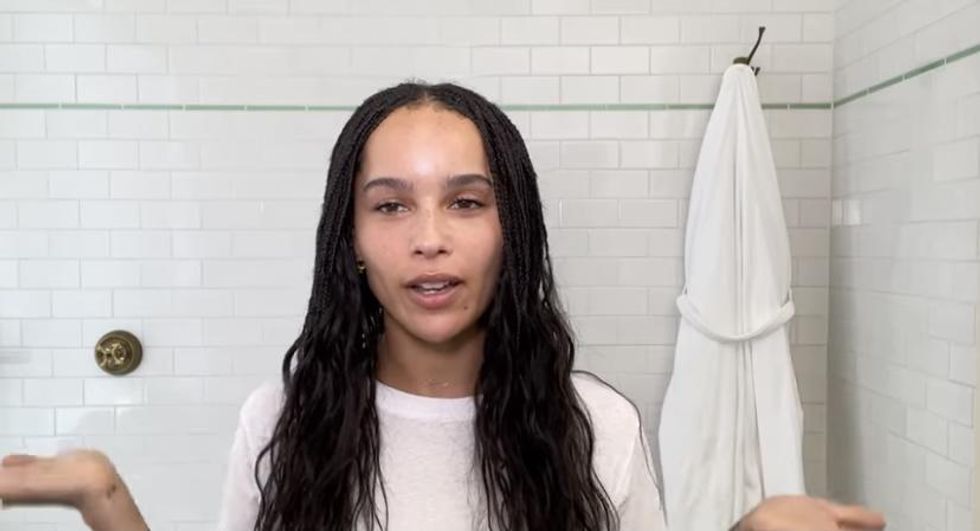 Vogue/YouTube​
A fresh-faced Kravitz pops on the screen locked in and ready to go. Her first product, which she washes her face with, is the Rhonda Alison Pumpkin Cleanser. She loves it because it "smells like Christmas."
"I have always super been into skincare because my mother is--both my parents are really. But my mom was always really into products, organic products, facials, taking care of your skin. And I really think that beauty starts from within--from your health, your gut, your beauty routine, your skin routine, being hydrated. And then you don't have to use makeup to cover yourself up, you can use it to highlight."
She washes off the cleanser, and up next is her Retrouvé Nutrient Face Serum: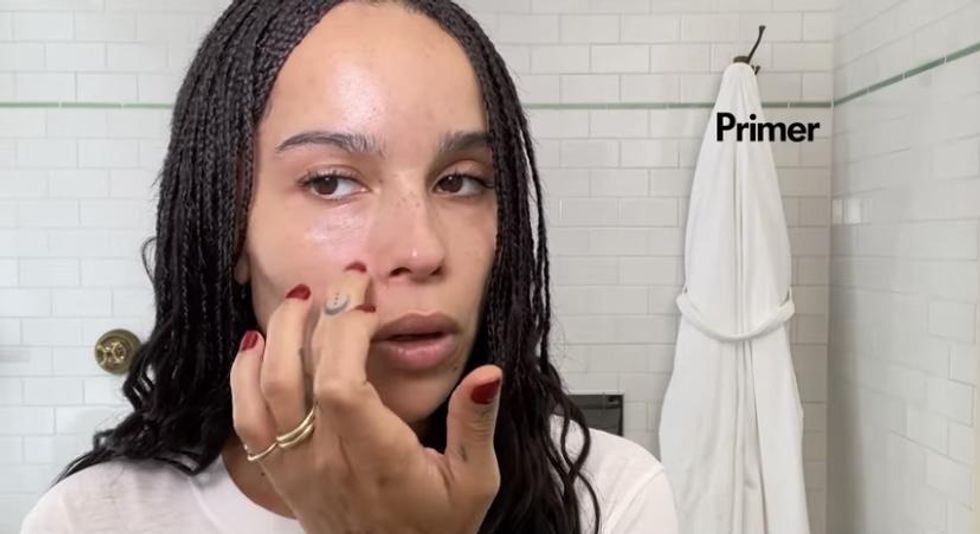 Vogue/YouTube
"I love all their products, but in the summertime, the serum's just really nice and light."
She then opens up again about how her parents have guided her in her skincare routine.
"My parents, they're both in the entertainment industry and wanna look and feel good. I think they always wanted me to like take care of myself and take care of my skin and make sure I am aware of the ingredients. My mom and I are constantly sending each other things that we like."
She then hydrates her skin with facial mist, and moves on to an item she says she's super strict about: sunscreen.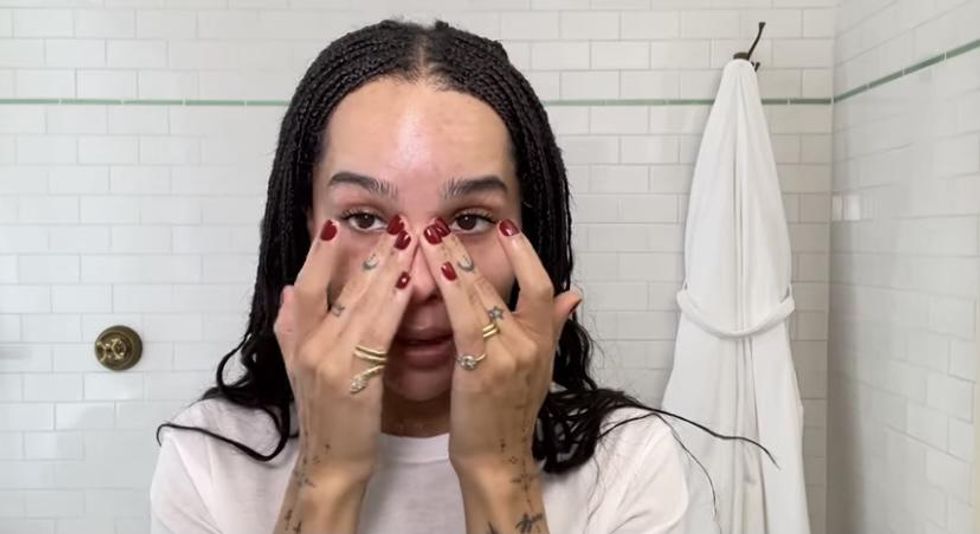 Vogue/YouTube
"I love this Sun Butter. You can use it on your body and your face. I've not always worn SPF. It's actually something I'm just becoming strict about. I have freckles, which I love, but I'm getting more and more and I live in New York and I walk outside all day and all of a sudden you realize you've been basically baking in the sun for like 12 hours. It's important that we protect our skin."
She goes on to reveal that both her and her mother do Dr. Schulze's 30-Day Cleanse every year together, which is a cleanse that focuses on each of your internal organs, allowing them the opportunity to detox and reset.
After applying some eye cream, she moves on to apply her Milk + Honey Natural Deodorant.
"I've been on quite a journey with natural deodorants in general because a lot of them don't work, but I don't want to put aluminum near my lymph nodes and breasts, and this is one of the only ones that works--truly works. Lasts all day, and smells delicious."
Up next is her beauty routine, which she jumps off with Fenty Primer.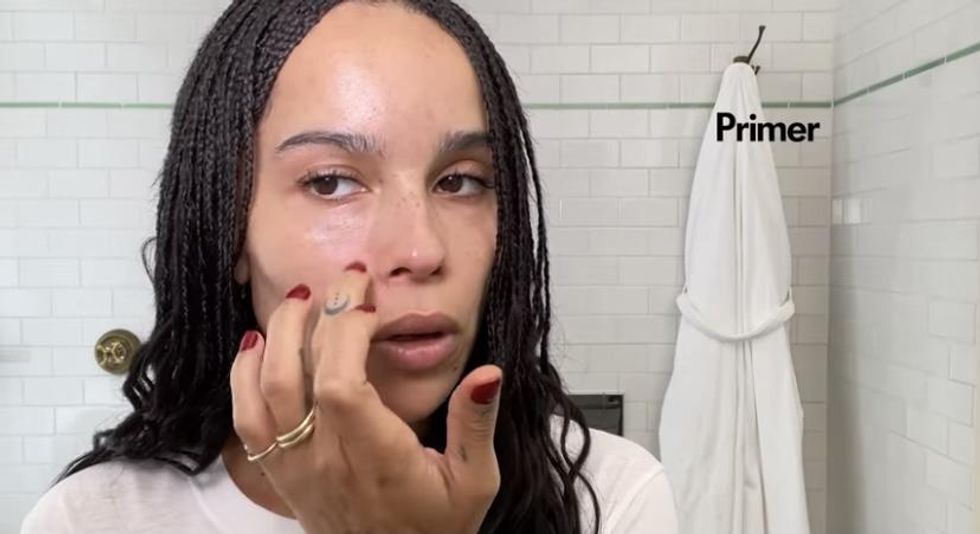 Vogue/YouTube
"Shout out to badgalriri because you're so cool and we all wanna be you."
In her beauty routine, she goes for light, natural looks and even shares a few stories about wearing makeup and growing up with her mother hating it.
Watch the full video below to see her final look, learn how she tames her brows, and for more stories about how her routine has evolved over time:
Are you a member of our insiders squad? Join us in the xoTribe Members Community today!

Featured image by Stephane Cardinale - Corbis/Corbis via Getty Images