I'm far from someone who has an ear for music, still, I've always gotten so excited about music! It's the way that music has the ability to carry you back to a moment in time. I always, always listen to lyrics, as I like to be able to relate to my music more often than not. (The exception here is the thug anthems.) Whether it be that summer jam that serves as the soundtrack throughout the season or a sexy, down on your knees, begging tune that makes you think of the time you were about to risk it all on love (hello, '80s and '90s).
---
Music evokes emotion regardless of how hard we may try to repress it. It's one of the most powerful art mediums we have to date. And though I'm aware of how I feel when I listen to certain songs, I often wonder how music impacts us day to day plus how it has the ability to improve the sex we're having. Those sexy playlists actually set the mood in more ways than one. If you have a sex playlist, here's what type of vibe you're creating, and if not, here's why you should get on top of it.
Of course, I'm no expert, so we chatted with Dr. Shay Thomas, a licensed marriage and family therapist based in Atlanta, to further understand the four benefits of music, from daily life to the bedroom (or wherever you like to take your hot sex).
1. Therapeutic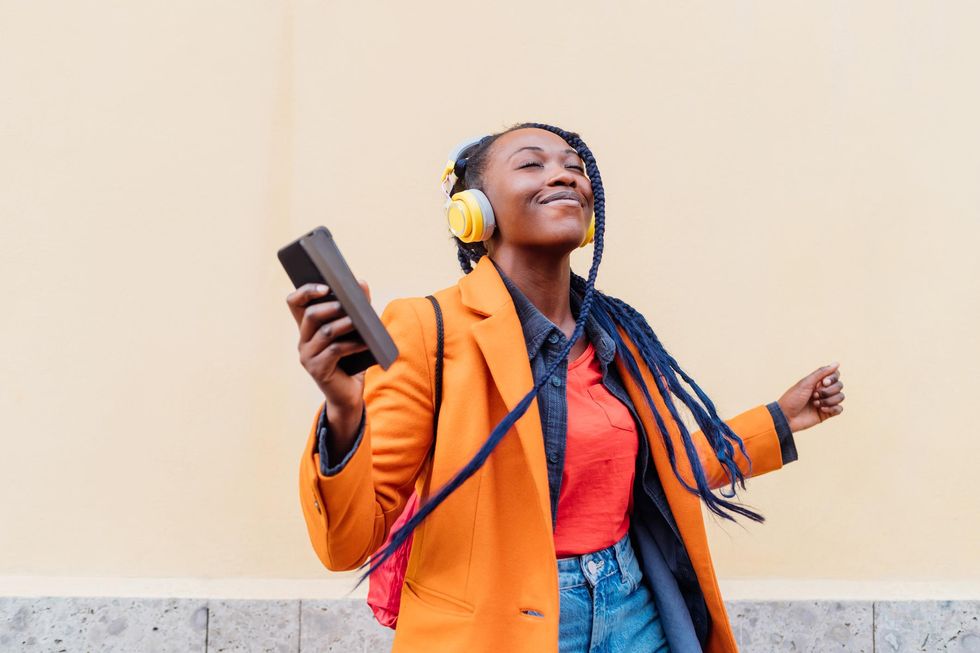 Getty Images
Long workday? A new partner who you haven't completely become familiar with yet? You probably need to get out of your head. Good news! According to Dr. Thomas, music has the ability to transmit us into a mindful, meditative state. She adds, "It is not only shown to reduce anxiety and improve mood as a general therapeutic technique but it is also used in the medical field to help patients with chronic pain."
2. Release
I've said this before and it's now been confirmed by an expert, that music can be a powerful catalyst for emotional release. "Music evokes strong emotion, as we reflect on powerful memories," Dr. Thomas says. "Music prompts movement, which helps release negative energy and relieve stress. Music makes us dance, cry, and literally release endorphins, which according to research is the brain's natural pain reliever."
3. Intimacy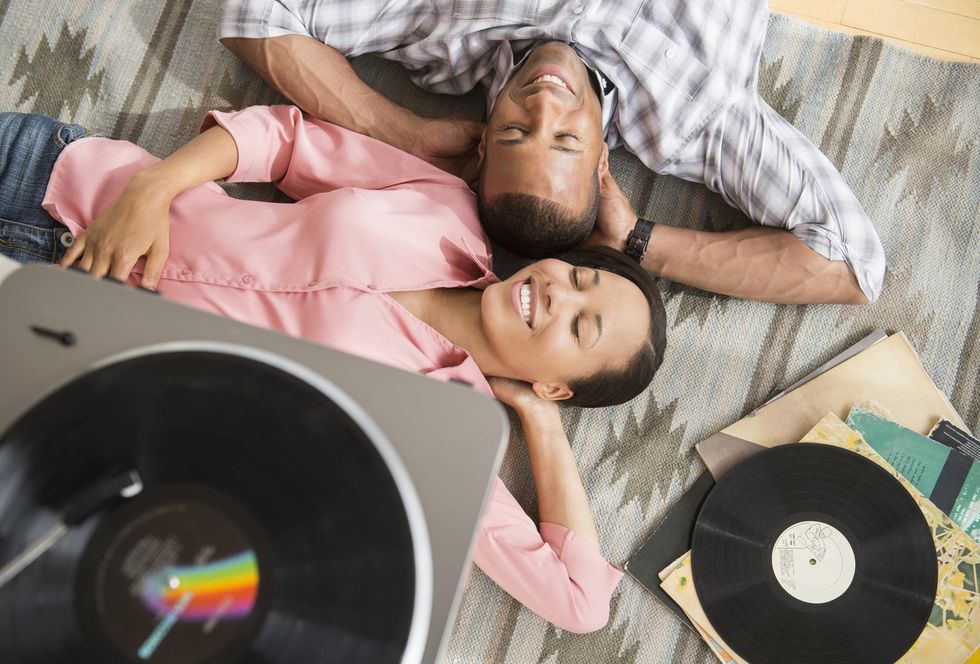 Getty Images
If you are looking to really create a powerful bond, music might help signal just that. On a basic level music evokes pleasure from its listener due to the dopamine listening to music releases. Thus, science has found that music can improve your sex life, as well as your physical and emotional satisfaction during intimate experiences. "It enhances the experience, emotionally and physically. It intensifies our connection. That's why we feel a natural high at concerts," Dr. Thomas explains.
4. Arousal
According to Dr. Thomas, "Music during sex sparks passion and creativity. As we vibe with the beat, it guides our rhythm/pace. We can also get lost in the lyrics, which helps us escape our inhibitions. Music during sex (and in general) amplifies our arousal and intensifies our connection to the person and to the experience." This makes a lot of sense, especially because music can often serve as the initiator of sex, setting the stage and the mood.
Next time you're looking to have a romantic evening, turn the tunes on immediately and see how the whole vibe improves. Start with low music over dinner instead of turning the TV on immediately (something we've become far too accustomed to). I'd say this is especially ideal for new partners because it reduces some of that getting-to-know-you tension. Still, it's equally beneficial to all pairs.
And if you are unsure about the music to add to your playlist, all platforms allow you to search for keywords and I have no doubt that you'll be able to find something under "Soulful sex playlist."
Featured image by Getty Images