Yes, yes. It's that time of year again. The time when folks get engaged (and divorced but that's another conversation for another time) at a record pace.
---
Charge it to it simply being the month of December when a lot of us think back to how the past year went and what we want to do differently in the next one. That, along with the fact that romantic Hallmark movies run on loop, diamonds are on sale, and our relatives are looking at us like, "So, when are you going to finally set a wedding date?" and it makes a lot of sense why so many men—and a few women—will be getting down on one knee underneath the mistletoe over the next few weeks.
That's why it wasn't a shock—not at all—when I saw that rap artist Juelz Santana got down on one of his own knees and proposed to his girlfriend (and mother of his two children) Love & Hip-Hop: New York co-star Kimbella Vanderhee after nearly a decade of an on-again-off-again relationship. Kimbella took to Instagram to share the moment with the caption:
"We've been together since 2009, next year will make it 10 years. Ladies, if that's the man you want & love you will wait however long if the love is REAL! Thank you for the love & support!"
If you've been following their journey at all, you know that its got layers on top of layers on top of layers to it. Even in the trailer for this season of LHHNY, Kimbella says out of her own mouth, "I had to take care of my kids by myself because you decided to use drugs," to which Santana replies, "The whole time you say that I was so-called on drugs, you said we wasn't together," to which Kimbella fires back, "What kind of excuse is that for a man? And if that's how you feel then…let's end it now."

I've spent enough time writing in the entertainment industry lane to know that gossip blogs, so-called reality television shows, and sound bites don't even begin to scratch the surface of any relationship; that there is always more than meets the eye. That's why when it comes to Juelz and Kimbella's relationship specifically, all I'll say is, "Congrats."
B-U-T. As I watched Derrick Jaxn's take on the engagement (Cliff notes: Basically he said it takes a man a couple of weeks to determine if a woman is marriage material, definitely 10 years to marry her if he loves her, and if she loves herself, she won't let it take 10 years regardless), I first thought about a quote and then about a somewhat-waste-of-time experience I had myself.
The quote?
"You'll never be good enough for a man who isn't ready."
And when someone is ready, that means they are "completely prepared", "duly equipped" and most of all—WILLING. A man who is ready for marriage is WILLING to get married. Not in 10 years. Not in five. But soon.
That brings me to my own experience. There's a guy I once had, shoot, something with. We had a one-of-a-kind connection. Folks even said we looked alike. For a couple of years, I handled a lot of his work affairs. I even got a couple of original songs about me out of the deal. We were close friends and a great team. Undeniably-and-mutually-decidedly so.
That's why, when he told me towards the beginning of our journey without my prompting him in any way, "I promise to get into position for this life and us," I believed him. Hook, line, and sinker.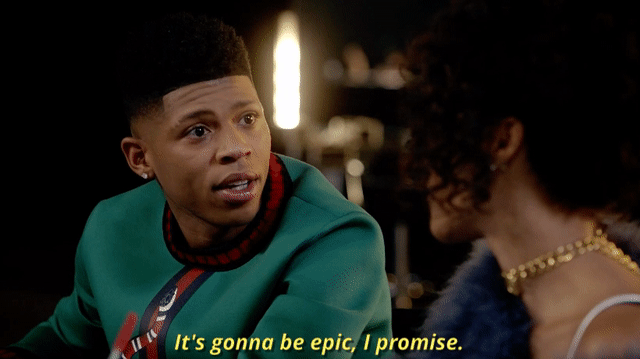 Yet year after year, roller coaster ride after roller coaster ride, if there's one thing that we weren't getting closer to, it was a wedding altar. In fact, towards the end of everything, he defined how he emotionally felt as being in "marriage purgatory" as he tried to figure out 1) if he wanted to get married at all (to anyone) and 2) if I was truly the one.

Typically, people hear the word "purgatory" and think of it as being in the middle of the road or lukewarm so to speak, but it actually means someone feeling as if they are in a temporary state of punishment or suffering. Ouch. Whether that's literally what he meant or not, that's what he said.
Through the "I love you's," the strong attraction (although I never gave him any), and 10 years of history, he's right. He wasn't just in purgatory. So was I.
Not so much because of the 10 years itself, but because over the course of that time, I watched how much he professionally pursued and made things happen in that same time frame. What seemed impossible for many, he succeeded in, sometimes in record time. And that taught me, in live and living color, that what a man wants, he'll move heaven and earth to get. Meanwhile, if he's not sure that he wants it, he'll keep living life until he is certain…and since it's not a priority, that could be forever if need be.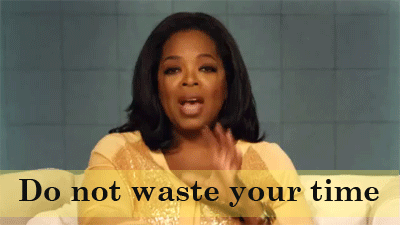 So, while some may think my takeaway is if you wait 5, 10 or more years on a man, you're playin' yourself because he'll never marry you, Juelz just proved that point to be wrong (or at least highly-debatable).

No, my cautionary tale is if you're READY to marry, pick someone who is also READY. Otherwise, by the time they get ready, all of those days, weeks, months, and years that you lost in the process may make their proposal pale in comparison to the purgatory you were in. You may resent the engagement more than celebrate it at all because deep down inside you'll know that if he really wanted to make life with you happen…he would've…a long time before now. Just like all of the other things that he pursued up until this point. Because he was READY to.
Just something to think about—and consider before any more of your precious time—effort or energy—gets away from you.
Question of the day: Where do you ladies stand on the matter? Would you wait on a man in hopes of that fairy tale ending someday, or would you find a man who is equally yoked in the now? Let us know below!
Featured image by Getty Images