Ah, Las Vegas! The city of lights, magic and show-stopping performances. And one of those performances that can be added to the list of legendary is from none other than Usher Raymond IV.
---
The world-renowned artist, who is known simply as Usher, only further solidified his legendary status after putting on a top-tier show night after night to sold-out audiences. I had the opportunity to finally experience what everyone was talking about. While I am no stranger to witnessing the "Superstar" singer's greatness live (I attended his 2004 Truth tour which followed his highly regarded and Grammy award-winning album Confessions), this would be my first time experiencing the fullness of Usher as a father and icon.
The Las Vegas desert heat quickly disappeared after I walked into the Dolby Live theater at the Park MGM where his Usher: My Way Las Vegas residency was held. As my friends and I sat down to wait for the show, suddenly a male figure took to the stage.
The DJ announced that the male figure was looking for ladies to join him on stage to turn up in the meantime. Little did we know, the last woman that graced the stage would break out into a seductive dance with the male figure, which kicked off the show. More dancers trickled onto the stage and finally, the man that many people traveled far and wide arrived, which sparked thunderous applause from the audience.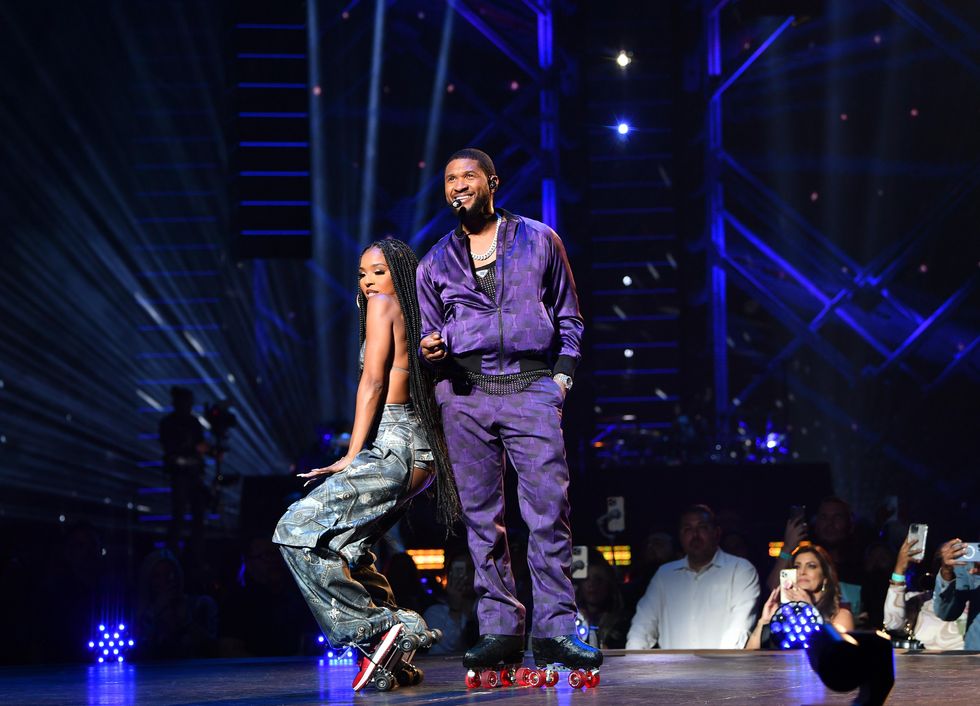 Denise Truscello/Getty Images for Dolby Live at Park MGM
As Usher performed hit after hit, he also told a story through each song using his dancers to illustrate his words. It was definitely giving Vegas while also mixed with what we love about the 44-year-old: undeniable talent, charming personality, and sex appeal. There's a portion in the show where he gives a nod to his Atlanta roots by skating and having exotic dancers perform mind-blowing tricks on the pole. The icon's smooth dance moves on and off the skates had the audience in a trance as he sang every note effortlessly. We felt every emotion as he took us from his club bangers like "Love In This Club" and "I Don't Mind" to his popular ballads "Climax" and "Burn."
He even shared a vulnerable moment with his fans as he reflected on his remarkable nearly 30 years in the game and even teased a new song. Usher's "My Way" show took his audience on a musical journey that was filled with the highs and lows of love, but overall he reminded everyone why he's the G.O.A.T. Here's why:
Vocals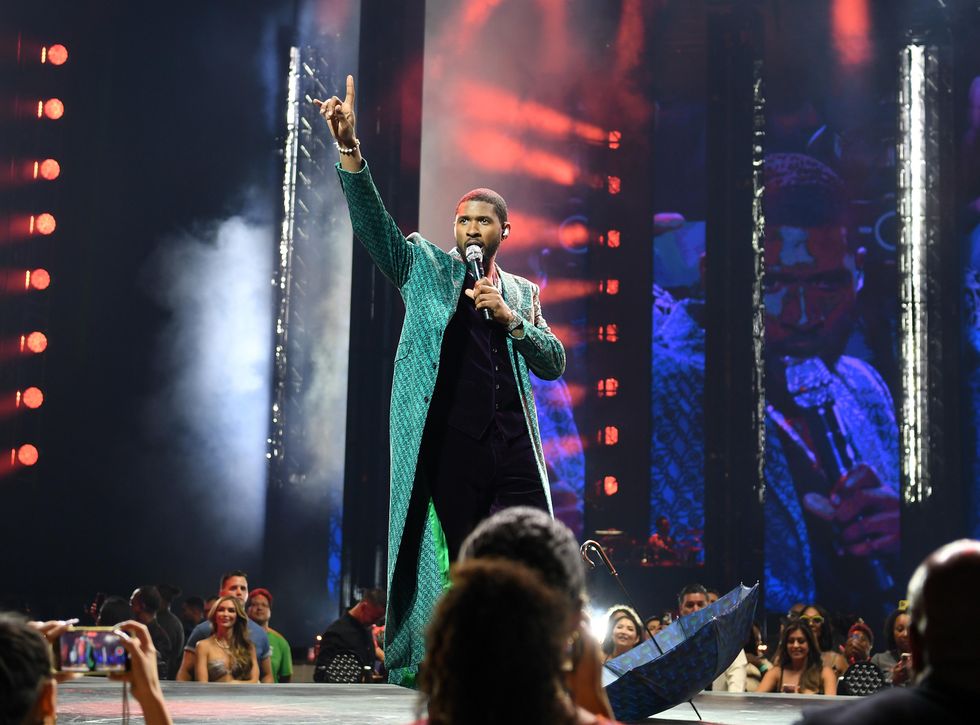 Denise Truscello/Getty Images for Dolby Live at Park MGM
​There's been a lot of discussions around who should be crowned the king of R&B and it's safe to say that Usher's epic Las Vegas run laid that debate to rest. His vocals are just as pristine as they were when he captivated everyone with his debut self-titled album and he's one of the few artists with excellent breath control while performing.
Dancing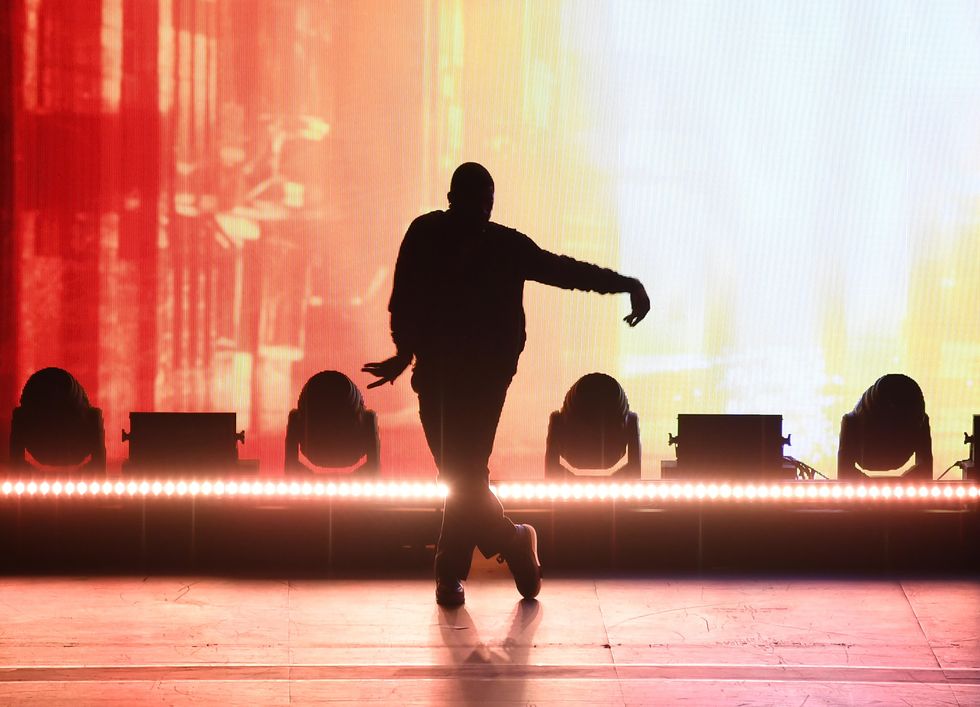 Denise Truscello/Getty Images for Dolby Live at Park MGM
​Usher continues to dance into our hearts with his hypnotic steps that make the ladies swoon. From his signature glide across the floor to more seductive and risqué movements and impressive 8-counts, the decorated talent is in a class of his own.
Creativity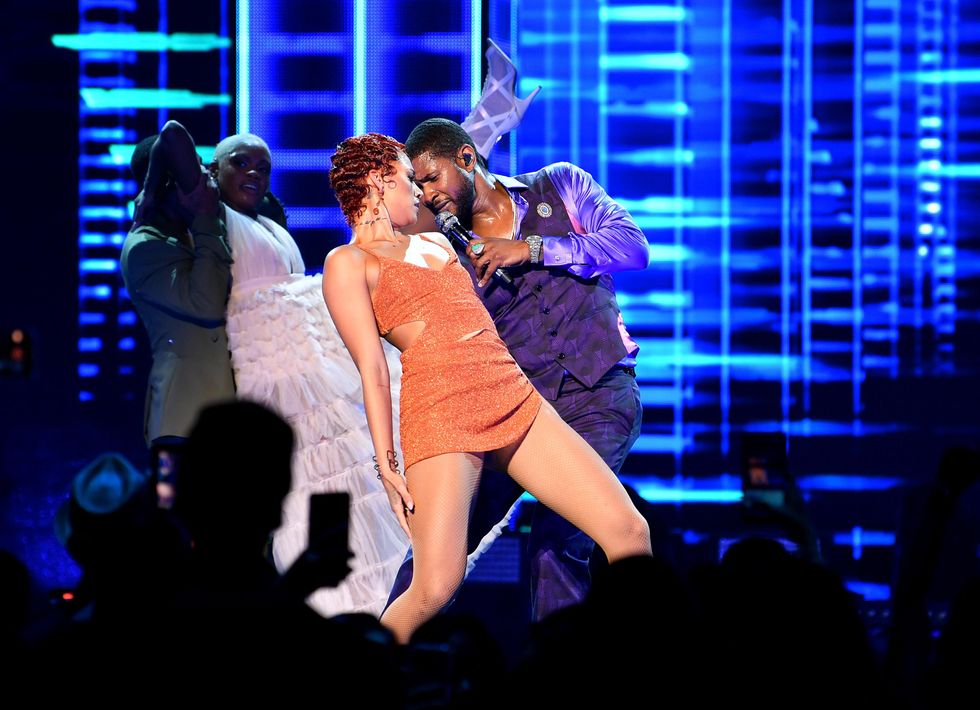 Denise Truscello/Getty Images for Dolby Live at Park MGM
​It's Vegas baby! So, there's no such thing as ordinary when it comes to putting on a show and Usher made sure to give the world something to talk about. His "My Way" show was well-produced and well-thought-out. The effort he put in to create a fun, unique experience while also catering to his fans was noticeable and appreciated.
Usher didn't just get on stage to sing and dance, he created many moments for the audience to remember such as skating, pole dancing, pouring water on his bare chest (whew!), the recreation of his viral "watch this" bit from Tiny Desk and last but not least, the crowd participation.
Featured image by Denise Truscello/Getty Images for Dolby Live at Park MGM