After 25 + years in the entertainment industry, Tia Mowry has remained a mainstay in many of our lives. Tia and her twin sister Tamera garnered fame after starring in their own TV series Sister, Sister, which premiered in 1994 and since then we have seen them venture into solo endeavors. Tia, specifically, went on to act in the film Baggage Claim , Netflix's series Family Reunion, and who can forget her role as Melanie Barnett in The Game ?
---
The mother of two also teamed up with Tamera for projects such as Seventeen Again , Twitches one, and two, and their reality series Tia & Tamera .
But while Tia is known as an actress, she has used that fame as a way to lean into other endeavors and reinvent herself in the industry.
Here are five ways Tia has diversified herself outside of acting.
Cooking
Tia launched her YouTube show Tia Mowry's Quick Fix where she shares self-care practices and story time. However, it's her cooking videos that really get the people going. The 44-year-old often posts videos of herself cooking for her family and sometimes she is joined by her husband Cory Hardrict and/ or her kids Cairo and Cree. Her YouTube channel is so successful that she almost has one million subscribers.
Social Media Influencer
If you're not following Tia on social media then you are missing out. The actress' Instagram Reels and TikToks are some of the best content out there. The Family Reunion star's social media gives fans a look at her bubbly personality as she shares funny moments with her family, fashion and beauty looks, dancing, relatable mom commentary and so much more.
Author
The former child actress has written over three books and co-wrote the Twintution series with her sister Tamera. She has written two cookbooks, one in 2017, called Whole New You, and the second in 2021 named The Quick Fix Kitchen.
Wellness
Sister, Sister star got into the wellness game by co-founding the vitamin and supplement line Anser. Tia has consistently spoken out about her health issues such as being diagnosed with endometriosis and has decided to venture into wellness after discovering how to heal herself. In an interview with Instyle , Tia talked about the importance of health. "We have been taught to be in that state of mind of survival," she said.
"But not only have we been taught, we've been forced — let's be real. [However,] a part of survival, in my opinion, is taking care of yourself. A part of being your best, being equipped to tackle your circumstances, is filling up your own cup. It's important for you to look at yourself as valuable — you have to take care of yourself."
Featured image by Stefanie Keenan/Getty Images for The Hollywood Reporter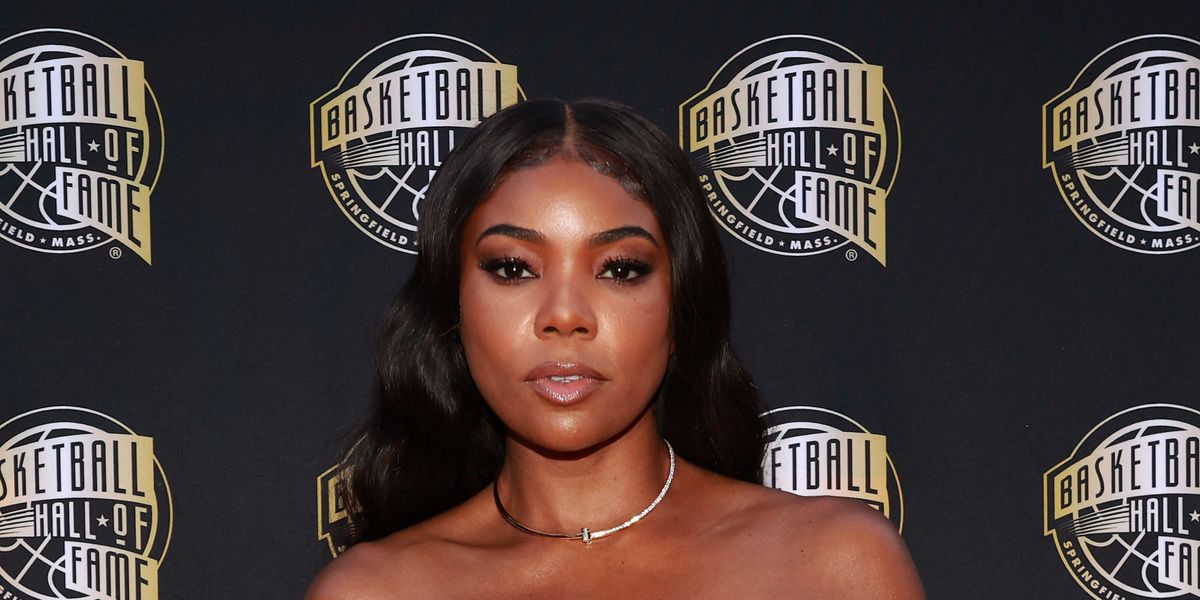 Whenever Gabrielle Union graces the movie screen, she immediately commands attention. From her unforgettable scenes in films like Bring It On and Two Can Play That Game to her most recent film, in which she stars and produces Netflix's The Perfect Find , there's no denying that she is that girl.
Off-screen, she uses that power for good by sharing her trials and tribulations with other women in hopes of helping those who may be going through the same things or preventing them from experiencing them altogether. Recently, the Flawless by Gabrielle Union founder partnered with Clearblue to speak at the launch of their Menopause Stage Indicator, where she also shared her experience with being perimenopausal.
In a xoNecole exclusive, the iconic actress opens up about embracing this season of her life, new projects, and overall being a "bad motherfucker." Gabrielle reveals that she was 37 years old when she was diagnosed with perimenopause and is still going through it at 51 years old. Mayo Clinic says perimenopause "refers to the time during which your body makes the natural transition to menopause , marking the end of the reproductive years."
"I haven't crossed over the next phase just yet, but I think part of it is when you hear any form of menopause, you automatically think of your mother or grandmother. It feels like an old-person thing, but for me, I was 37 and like not understanding what that really meant for me. And I don't think we focus so much on the word menopause without understanding that perimenopause is just the time before menopause," she tells us.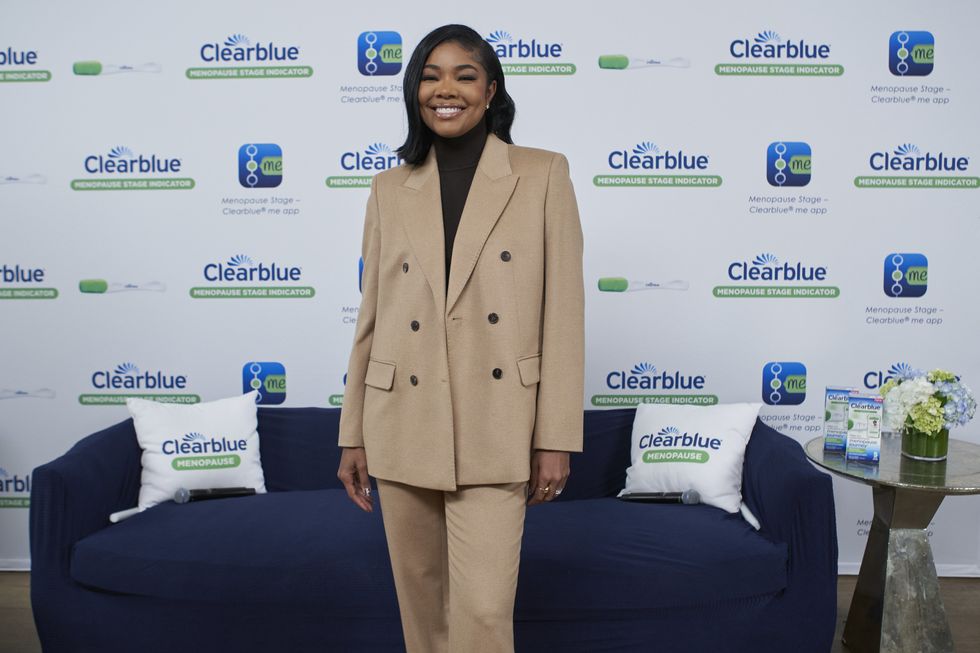 Gabrielle Union
Photo by Brian Thomas
"But you can experience a lot of the same things during that period that people talk about, that they experienced during menopause. So you could get a hot flash, you could get the weight gain, the hair loss, depression , anxiety , like all of it, mental health challenges , all of that can come, you know, at any stage of the menopausal journey and like for me, I've been in perimenopause like 13, 14 years. When you know, most doctors are like, 'Oh, but it's usually about ten years, and I'm like, 'Uhh, I'm still going (laughs).'"
Conversations about perimenopause, fibroids, and all the things that are associated with women's bodies have often been considered taboo and thus not discussed publicly. However, times are changing, and thanks to the Gabrielle's and the Tia Mowry 's, more women are having an authentic discourse about women's health. These open discussions lead to the creation of more safe spaces and support for one another.
"I want to be in community with folks. I don't ever want to feel like I'm on an island about anything. So, if I can help create community where we are lacking, I want to be a part of that," she says. "So, it's like there's no harm in talking about it. You know what I mean? Like, I was a bad motherfucker before perimenopause. I'm a bad motherfucker now, and I'll be a bad motherfucker after menopause. Know what I'm saying? None of that has to change. How I'm a bad motherfucker, I welcome that part of the change. I'm just getting better and stronger and more intelligent, more wise, more patient, more compassionate, more empathetic. All of that is very, very welcomed, and none of it should be scary."
The Being Mary Jane star hasn't been shy about her stance on therapy . If you don't know, here's a hint: she's all for it, and she encourages others to try it as well. She likens therapy to dating by suggesting that you keep looking for the right therapist to match your needs. Two other essential keys to her growth are radical transparency and radical acceptance (though she admits she is still working on the latter).
"I was a bad motherfucker before perimenopause. I'm a bad motherfucker now, and I'll be a bad motherfucker after menopause. Know what I'm saying? None of that has to change. How I'm a bad motherfucker, I welcome that part of the change."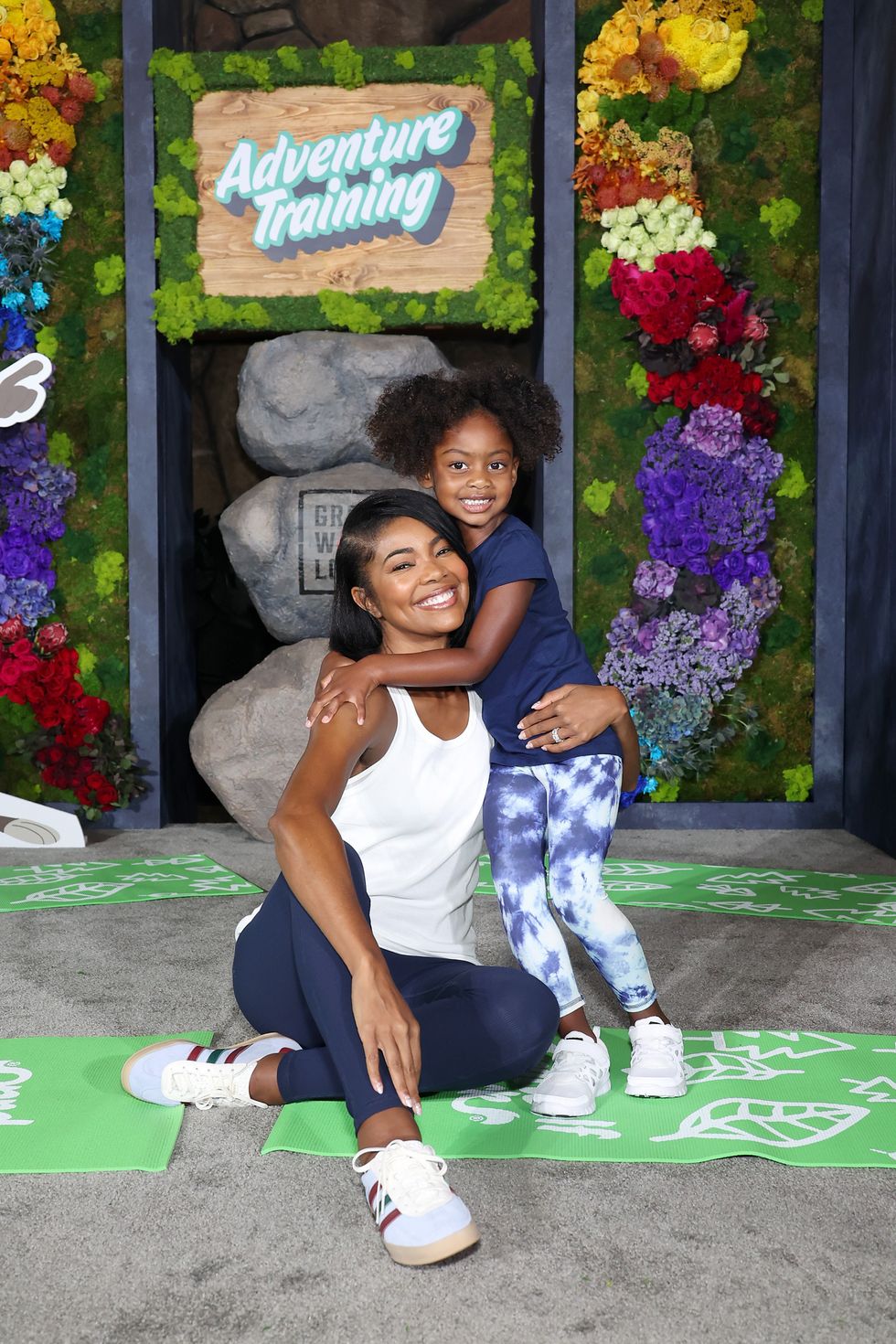 Gabrielle Union and Kaavia Union-Wade
Photo by Monica Schipper/Getty Images
"I hope that a.) you recognize that you're not alone. Seek out help and know that it's okay to be honest about what the hell is happening in your life. That's the only way that you know you can get help, and that's also the only other way that people know that you are in need if there's something going on," she says, "because we have all these big, very wild, high expectations of people, but if they don't know what they're actually dealing with, they're always going to be failing, and you will always be disappointed. So how about just tell the truth, be transparent, and let people know where you are. So they can be of service, they can be compassionate."
Gabrielle's transparency is what makes her so relatable, and has so many people root for her. Whether through her TV and film projects, her memoirs, or her social media, the actress has a knack for making you feel like she's your homegirl. Scrolling through her Instagram, you see the special moments with her family, exciting new business ventures , and jaw-dropping fashion moments. Throughout her life and career, we've seen her evolve in a multitude of ways. From producing films to starting a haircare line to marriage and motherhood , her journey is a story of courage and triumph. And right now, in this season, she's asking, "What's next?"
"This is a season of discovery and change. In a billion ways," says the NAACP Image Award winner. "The notion of like, 'Oh, so and so changed. They got brand new.' I want you to be brand new. I want me to be brand new. I want us to be always constantly growing, evolving. Having more clarity, moving with different purpose, like, and all of that is for me very, very welcomed."

"I want you to be brand new. I want me to be brand new. I want us to be always constantly growing, evolving. Having more clarity, moving with different purpose, like, and all of that is for me very, very welcomed."
She continues, "So I'm just trying to figure out what's next. You know what I mean? I'm jumping into what's next. I'm excited going into what's next and new. I'm just sort of embracing all of what life has to offer."
Look out for Gabrielle in the upcoming indie film Riff Raff , which is a crime comedy starring her and Jennifer Coolidge, and she will also produce The Idea of You , which stars Anne Hathaway.
Feature image by Mike Lawrie/Getty Images

ComplexCon, the annual event that brings together the hottest artists, designers, and tastemakers, is back this year with an all-star lineup and a strong focus on environmental sustainability. This highly anticipated event is not only a celebration of culture but also a platform to promote sustainable practices that are crucial for the long-term growth and development of our economy. The brand also makes a note to include conversations surrounding art, music, fashion, and other facets of the entertainment industry that help push the culture forward. Not to mention huge brand collaborations between art, designers, and celebrities.
One of the key highlights of ComplexCon was "The Marathon Clothing" store activation. Ermias Joseph Asghedom, commonly known as Nipsey Hussle , was a pillar to his community in Los Angeles. The rapper, activist, and entrepreneur created "The Marathon Clothing" store located in South Central LA on Crenshaw Boulevard and Slauson Avenue, and it has been around since 2017. Subsequently, he was fatally shot in front of his store two years later. His girlfriend at the time, Lauren London , was seen at the ComplexCon activation. The actress has been vocal about how hard the passing of her beloved partner Nipsey was and how it has shifted her life. "My loyalty and devotion is to you", she said, reciting a text message she sent him while he was asleep. She shared this message at Nipsey's funeral, holding back tears. It was an absolute pleasure seeing her smile and continue to support the "love of her life" and commemorate his memory.
We got a chance to speak to some influencers and stars about their ComplexCon experience and what "culture" meant to them. Those among many who joined the conversation included the cast of Netflix's hit show Love is Blind. Newlywed Brent Brown, a prominent figure in the fashion industry, emphasizes the importance of embracing differences and bringing people from diverse backgrounds together. He states, "It's like a constant thing that can bring people from all over different backgrounds together. This feels like the epicenter of Culture."
Marshall Glaze, a strong advocate for street culture, believes that there is no better culture than street culture. This mindset reflects the power of authenticity and staying true to oneself. Kwame Appiah, another influential figure, sees culture as a reflection of one's internal state. He finds it beautiful to witness the self-expression and creativity at ComplexCon, stating, "It's like bringing Ghana with me."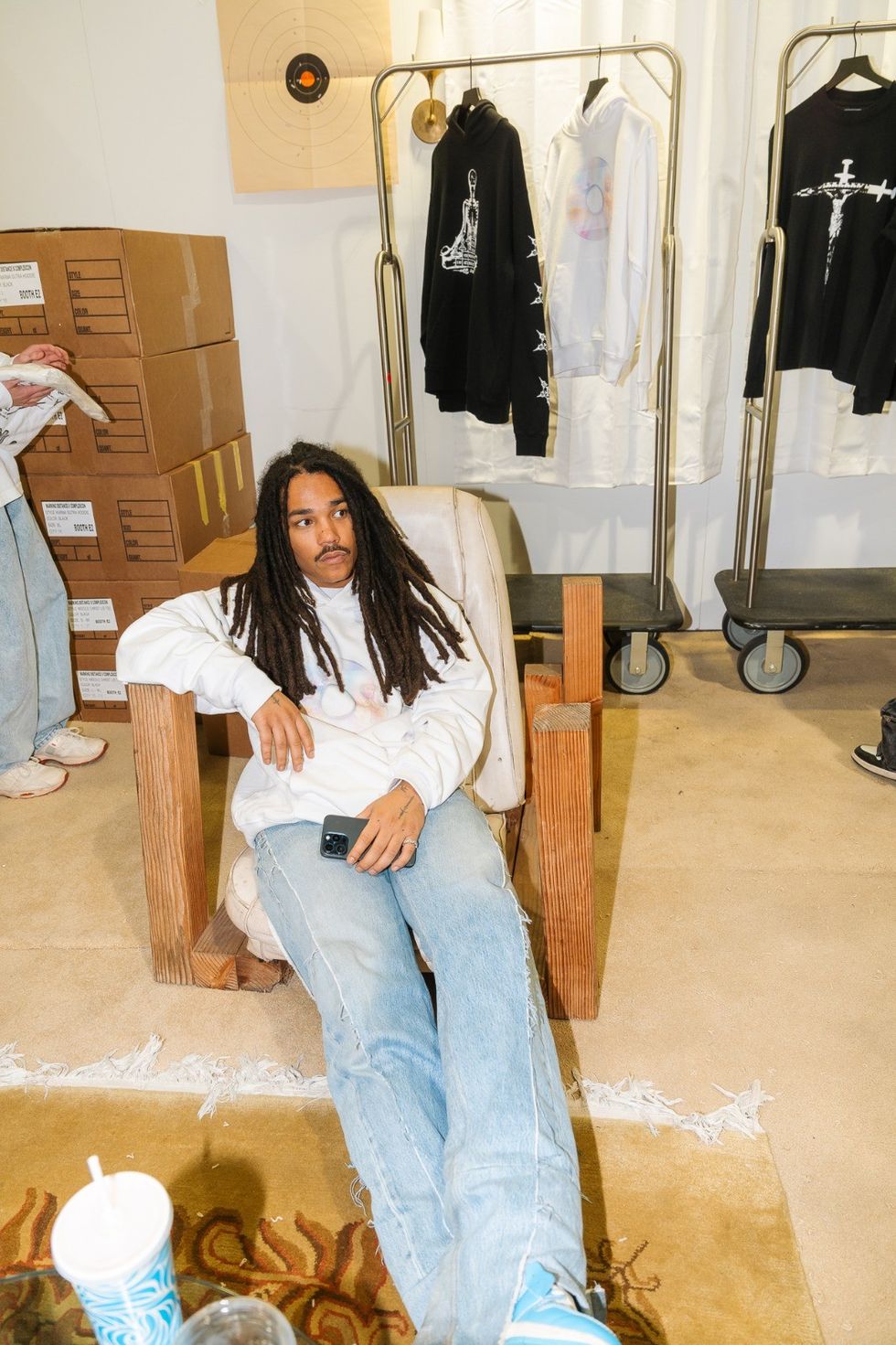 Luka Sabbat
Photo courtesy of Complex
Luka Sabbat , a renowned fashion influencer, actor, and model, believes that culture is whatever people make it. He lives in his own world and does not conform to societal norms. This individualistic approach showcases the diversity and uniqueness of the cultural landscape at ComplexCon. He was there exhibiting a recreation of the living room from his hotel room in the Chateau Marmont in Los Angeles.
Sustainable brands like Murd333r.FM, owned by Tate M. and Bloody Osiris, are actively participating in ComplexCon once again. They prioritize sustainability by reusing old pieces and working with a women-owned operation in Turkey. Tate explains, "We source these hoodies from Turkey, it's 100% organic Turkish cotton. We don't source our stuff from China, it's all coming from Turkey and other places that have sustainable systems in place and pay a living wage." This commitment to sustainability is evident even in their pricing strategy, as they cap their prices at $333 to ensure affordability for consumers and to provide brand consistency.

ComplexCon is not just about fashion and sneakers (though anybody who knows anything about sneakers and fashion was in the building) but also a hub for art and food culture. The event showcases an array of creative and innovative artwork and installations, including cover artist Nicky Chulo, and exhibits that cater to the diverse interests of attendees. From eye-catching paintings and sculptures to interactive digital installations, ComplexCon aims to provide a platform for art that pushes boundaries and sparks conversations.
When it comes to food, ComplexCon offers a unique culinary experience by inviting some of the most sought-after eateries and food vendors. From trendy food trucks to famous restaurants, attendees can indulge in a wide variety of cuisines, ranging from gourmet burgers and tacos to exotic fusion dishes. One food highlight was Hot One's collaboration with Hot Pocket, debuting four new incredible spicy flavors. Hot Ones is a talk show hosted by Sean Evans, produced by First We Feast, and Complex Media, created by Chris Schonberger. Hot Pockets is a cultural classic.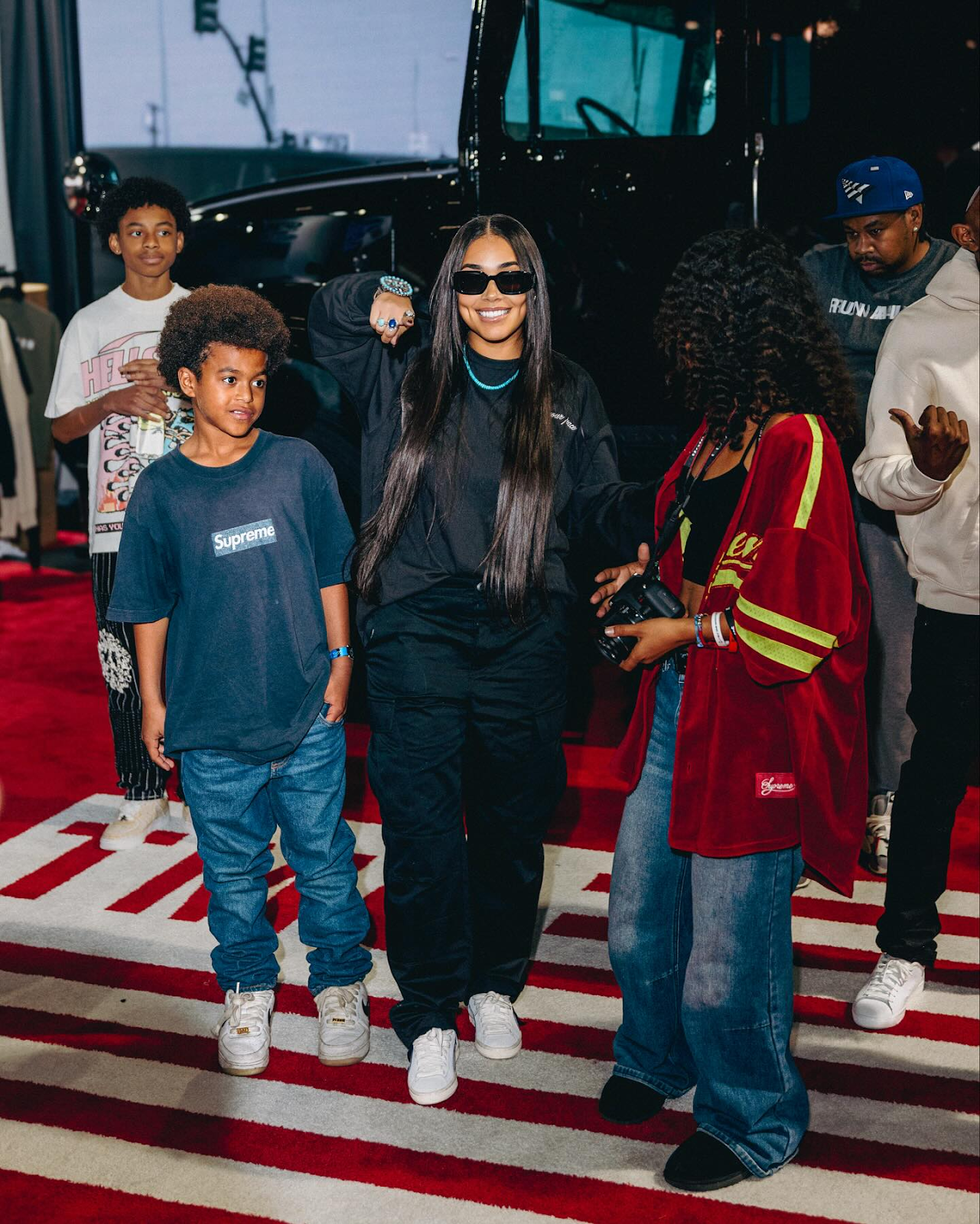 Lauren London
Photo courtesy of Complex
Additionally, ComplexCon has become known for its brand collaborations, particularly between designers and celebrity guests. This year, renowned artists and musicians like Chris Brown and Jim Jones joined forces with notable fashion brands to create limited-edition collections exclusively available at the event. Chris Brown with The Auracles, and after 20 years, Dipset reunited with B.B. Simon. These collaborations not only demonstrate the intersection of fashion and music but also give fans and attendees the opportunity to own one-of-a-kind pieces that combine the artistic visions of their favorite celebrities and designers.
ComplexCon is not just about celebrating culture and sustainability; it also serves as a platform for influential voices to share their messages. T.I. , a highly respected Grammy-nominated rapper, emphasizes the importance of authenticity and sharing one's lifestyle organically. He states, "Being authentic to how you live and sharing that lifestyle, that mindset, that perspective with others organically. Sharing it by being the example of how you live your life." T.I. has made groundbreaking moves in the music and entertainment industry and he's currently promoting his new independent film Da'Partments, which stars himself, Lil Duvall, DC Young Fly, and his son King Harris.
In a lighthearted conversation between Funny Marco and Speedy Morman, the importance of not chasing money is highlighted. Funny Marco shares the valuable lesson he learned from his former manager, Ray, stating, "Do not chase money." He believes that true success lies in waking up every day and doing what you love, rather than focusing on material possessions. He gave himself flowers during the interview but also gave fans a hint that he might be changing his name from Funny Marco to his real name Marco Summers, but he has to earn that right.
Many of your favorite celebrities were simply walking around buying and ingesting the environment, like Luh Tyler, Xzibit, YG, Swaggy P, Russell Westbrook , who was spotted with his son, social media star La'Ron Hines, Kid Cudi, who headline Sunday night, and millennial childhood favorite Barney, made an appearance.
As ComplexCon continues to grow and evolve, it remains a symbol of cultural expression, sustainability, and economic growth. Speedy Morman expresses his excitement about being a part of ComplexCon, stating, "Feels incredible, happy to be here, dream come true." He envisions an even brighter future for the event, saying, "ComplexCon 2023... movie. And if you're not here this year, come next year. It will be even more lit."
Speedy has had some of the most entertaining and informative interviews in the last few years, including his recent sit-down with Rick Ross and Meek Mill. And who can forget his hilarious moment with Ray J and his Raycon glasses? Speedy Morman is one of the voices pushing the culture as it stands and one of Complex's star players.
In conclusion, ComplexCon 2023 promises to be a cultural phenomenon that merges art, design, sustainability, and star power. This event serves as a testament to the importance of embracing diversity, staying true to oneself, and prioritizing sustainability. By doing so, we can create a brighter future for our economy, environment, and quality of life.
Feature image courtesy of Complex