Face oils were a big trend this summer, but it doesn't mean you have to retire them for the winter.
---
Face oils help combat dry skin as the cooler weather approaches, so if you need a little extra moisture to add to your foundation, or a boost in your morning routine, this is for you.
Here are four face oils that should be on your beauty list for your winter glow up!
This is one of my favorites, Milani didn't miss with this one. The Prep + Brighten Rose Face Oil is for those looking for an extra glow and burst of moisture. It's a blend of Vitamin C, Sunflower, Apricot Kernel, Sweet Almond, and Crambe Abyssinica oils, which allows your skin to retain moisture, help remove the appearance of wrinkles, add softness to skin, and more.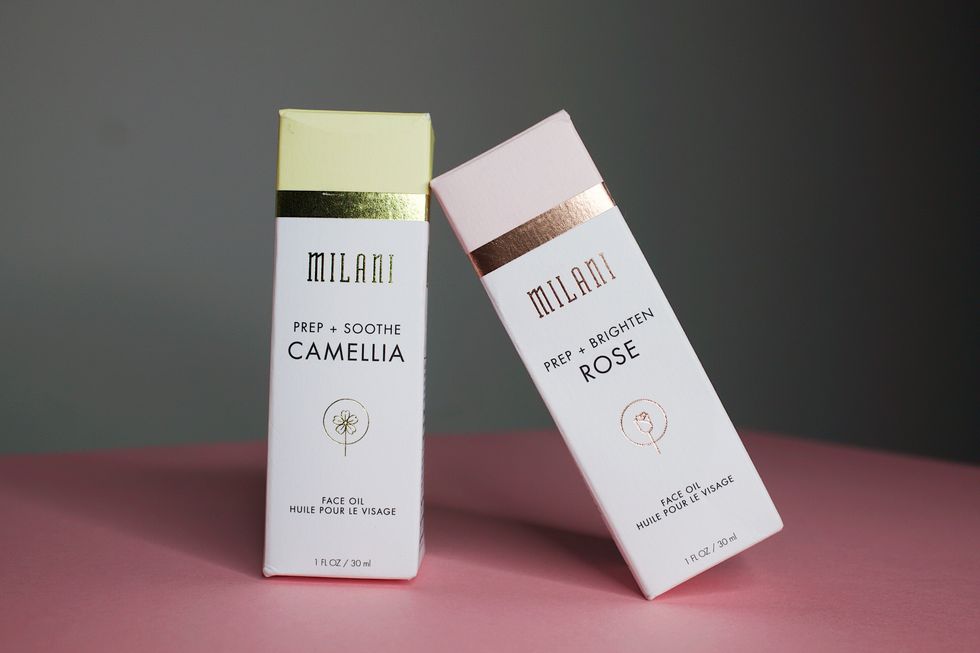 Milani Prep + Soothe Camellia Face Oil & Milani Prep & Brighten Rose Face Oil
Writer Krissy Lewis/xoNecole
This is similar to the rose face oil as far as its ability to create glowing and smooth skin but one difference I noticed was that it's a bit heavier than the rose oil, however it's still lightweight. The Prep + Soothe Camellia Face Oil is a blend of Grapeseed, Camellia, Sunflower, and Sweet Almond oil, which means it soothes dry skin, it doesn't clog pores, and it has some anti-aging properties.
You can use this oil at any time of day but I prefer to use it at night. Just add two to three drops to your face, massage it in, and then wake up with glowing skin.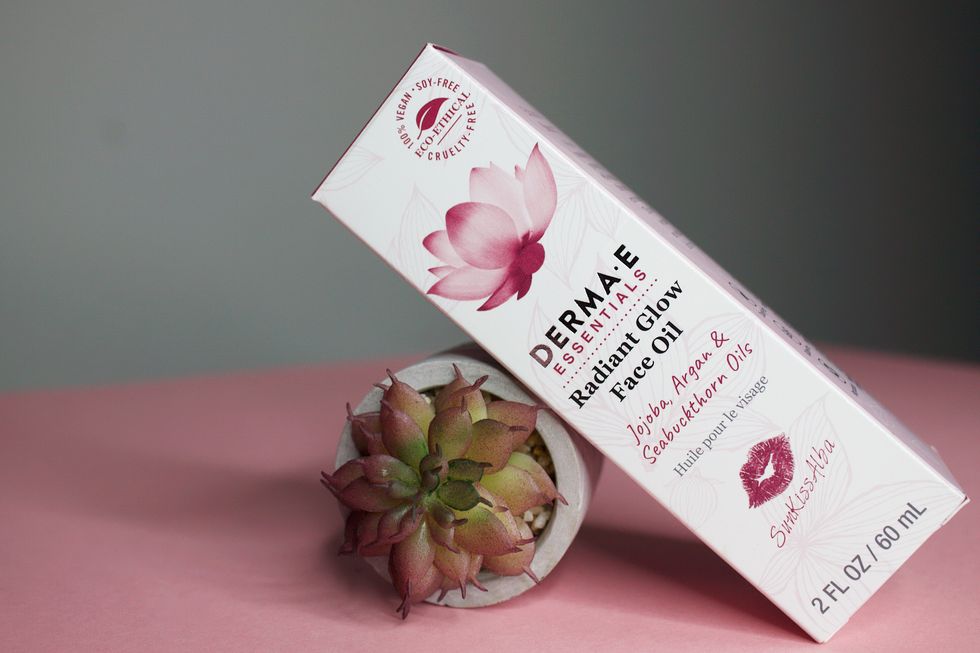 Derma-E Essentials Radiant Glow Face Oil
Writer Krissy Lewis/xoNecole
The Derma E SunkissAlba Radiant Glow Face Oil is a collaboration with the Derma E brand and natural living enthusiast, Alba Ramos. What's great about this product is that it was created by someone like us, who were tired of using skincare products with harmful chemicals that didn't really help the skin. Alba's main mission is to provide organic beauty and sustainable living.
This face oil is made with Jojoba, Argan, and Sea Buckthorn oils, which illuminates, nourishes, and hydrates your skin, giving you much healthier skin.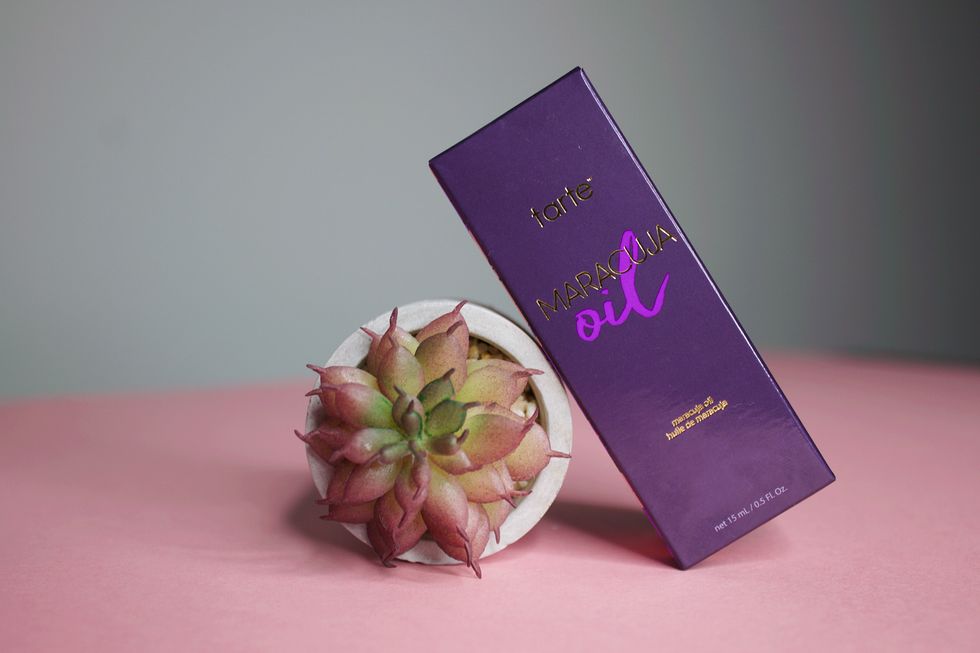 Tarte Maracuja Oil
Writer Krissy Lewis/xoNecole
Tarte's Maracuja Face Oil is a thick face oil made for all skin types — including oily skin. This flower powered oil is filled with maracuja oil, vitamin C and E, and other fatty acids to help firm, brighten, and soften skin.
What I like most is that it's a thick lightweight oil that absorbs very quickly and instantly makes your skin feel renewed and rejuvenated.
Related Stories
Face Forward: The Best Facial Mists You Need To Try – Read More
Keep Your Melanin Poppin' With These 10 Skincare Essentials –Read More
Lupita Nyong'o Finally Dropped Her Skincare Routine – Read More
I Cleared Up My Hyperpigmentation Thanks To This 5-Step Method – Read More
Featured image by Getty Images