---
We love the way we see love and we love the way we've been loved. For this reason, our parents are inherently instrumental in shaping the way we manage relationships, both platonic and romantic.
If you've never seen an example of a healthy relationship, how would you know what one looks like? And if you've never witnessed effective conflict-resolution, how can you be expected to effectively resolve conflict? That's exactly why Sterling K. Brown and his wife, Ryan Michelle Bathe, say arguing in front of your kids can actually be a good thing. In an interview with UsWeekly, the 43-year-old This Is Us star explained:
"Arguing is part of a relationship. It's not the end of a relationship, but don't go behind closed doors so they don't see the reconciliation. Then if they just see fighting and they don't see the makeup, they think the relationship is about fighting."
While many parents may feel that handling confrontation behind closed doors is most beneficial to children, Sterling and Ryan have a different perspective:
"Generally, kids see their parents get in a fight and then parents sort it out in a bedroom and then later they're fine, so the kid never learns, how do you de-escalate? How do you apologize? So we try, as often as possible, to do that in front of them."
Sterling says that maintaining an honest and respectful tone even in times of disagreement is a lesson he wants his two children, Andrew and Amaré to learn firsthand. The actor said that by adopting this approach, he has the ability to prepare for his kids to have healthy interactions with their own romantic partners one day: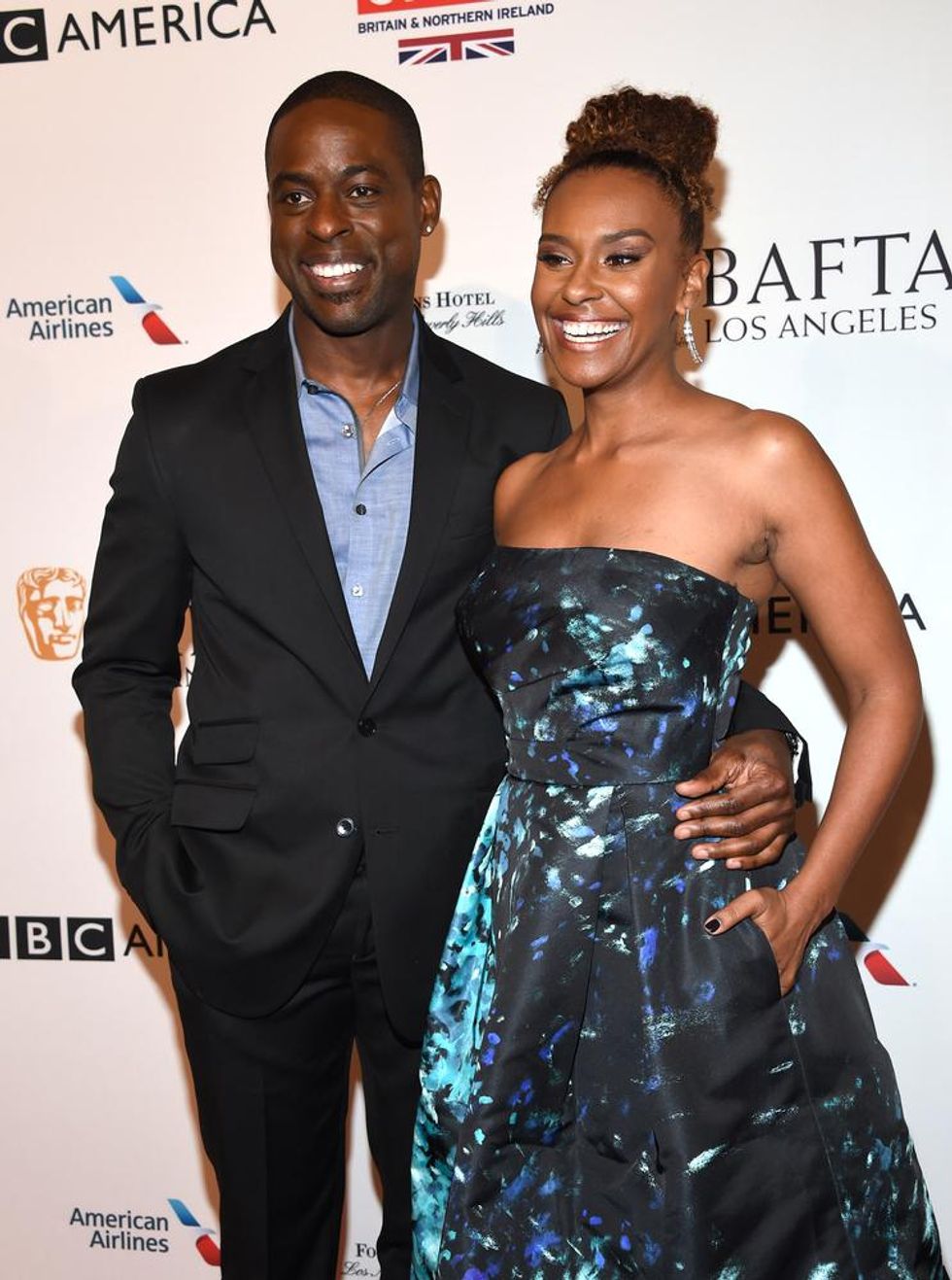 DFree / Shutterstock.com
"The relationship has cycles, and you've got to share all of it with them so when they go out into the world and they're looking to partner with somebody to share their life, they're like, 'Look, we may argue, but we're going to come back together when it's all said and done.' They've got to see it all."

In the interview, Sterling also said that he wanted to avoid creating an environment of "fear and obedience" in his household. In the past, Sterling and Ryan have been transparent about their strict no spanking policy when it comes to parenting because of their hopes that "love will be enough". He told UsWeekly:
"I want to make sure that my young people know that when they go out into the world, they're not doing something, the right thing, because they're fearful of the repercussions. They're doing the right thing because it's the right thing to do. That's a foundation that we believe in very strongly."
Read the full article here!
Featured image by DFree / Shutterstock.com