Goodness, y'all. We're only on the second episode and my head is already spinning! Ambitions may technically be categorized as a ''nighttime soap" but back in my The Young and the Restless watchin' days (RIP Kristoff St. John), I was able to go weeks, months even, without watching it and still be able to keep up.This? I'm darn near scared to go to the bathroom during commercial breaks; that's how fast it moves.
---
OK, so let's do a recap of last night, shall we?
Evan & Bella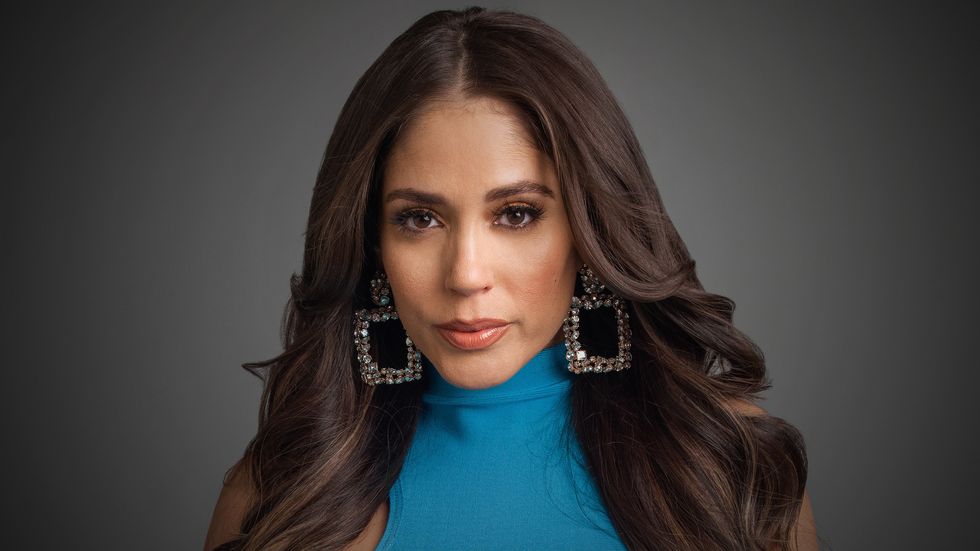 Erica Page as Bella
OWN
It picks up with Rondell, her (and Evan's) father, Senior and Bella's mom, Inez telling the police what happened when a goon broke into the restaurant with a bat and threatened Rondell by saying, "You know what time it is, bitch!" (That stood out to me because Rondell kept bringing it up.) Senior's shotgun is what ran dude off. Senior was still holding it in the police's presence. Who sent the goon? Sit on that for a sec. I'll be back.
While Senior and Rondell were semi-freaking out, Evan was in bed with Bella. Hmph. A guy I know once told me, "If you're gonna cheat, cheat with someone who has more to lose than you do." Yeah well, if that memo was on Evan's desk, he overlooked it because while he was sleeping, Bella was taking all kinds of pics of him and his, well, you know. She even used her phone to videotape them gettin' it in. Clearly, she doesn't have more to lose than Mr. Mayor does if—which really means when—he gets exposed. SMDH.
Titus & Amara
Meanwhile, over at Titus and Amara's house, Titus tried to convince his wife that he no longer has feelings for Stephanie. If you watched the first episode, you know that couldn't be further from the truth. Sidebar—Am I the only one who is trying to figure out how two married lawyers—Evan and Stephanie and Titus and Amara—can fully trust each other? They convince people to think how they want them to for a living.
Anyway, cutting back to Evan and Bella and here he goes having the nerve to be jealous about her having a relationship with Roderick. As he was letting the green-eyed monster rears its ugly head, I think what stood out to me most was, "The thought of you together makes me almost not want to touch you." Uh-huh. Almost but not quite. Less than a minute later, he's taking his clothes off again when he should be heading home…to his wife.
Stephanie & Evan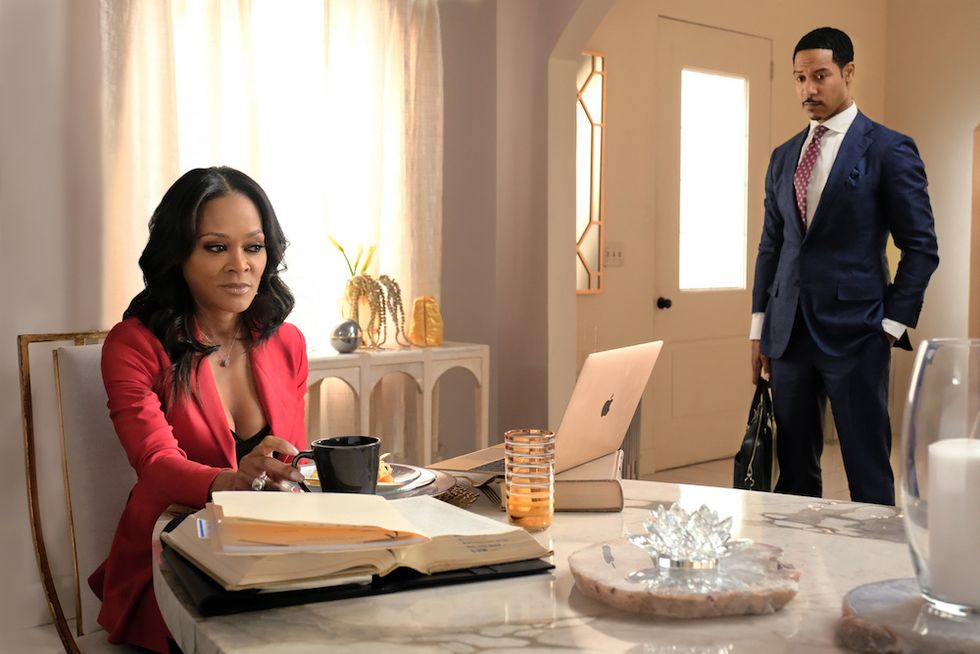 Robin Givens as Stephanie Carlisle and Brian J. White as Evan Lancaster
Ambitions/OWN
And what is Stephanie doing while all of this is going on? She runs by her mom—and dad's—house real quick to vent about not feeling appreciated by her father. Her mom basically co-signs by admitting that she wishes there had been "less Stephen and more Irene" in the marriage.
What does Stephanie get out of her mom's pearls of wisdom? Apparently to be reckless because she texts Titus. And who ends up reading it (how come no one seems to wake up when their partner uses their finger to unlock their phone?!)? You already know. Stephanie's ex-bestie and soror sister, Amara.
After what seems like a pretty long night for everyone, Evan and Stephanie begin a new day at their dining room table. It's weird because although they don't seem to be in love, they do seem to be genuine friends; at least up to a certain point. For most of the meal, things seem cordial, endearing even at times, until Evan gets up to leave and Stephanie says, "You've been putting in a lot of late nights lately. I'm not the only one who's been noticing" to which Evan replies, "You mean Saturday night? The same night you put a gun to my head?" (Checkmate.) Stephanie ignores his question and simply warns him not to disrespect her. Umm, I guess she means, anymore.
Evan, Stephanie & Amara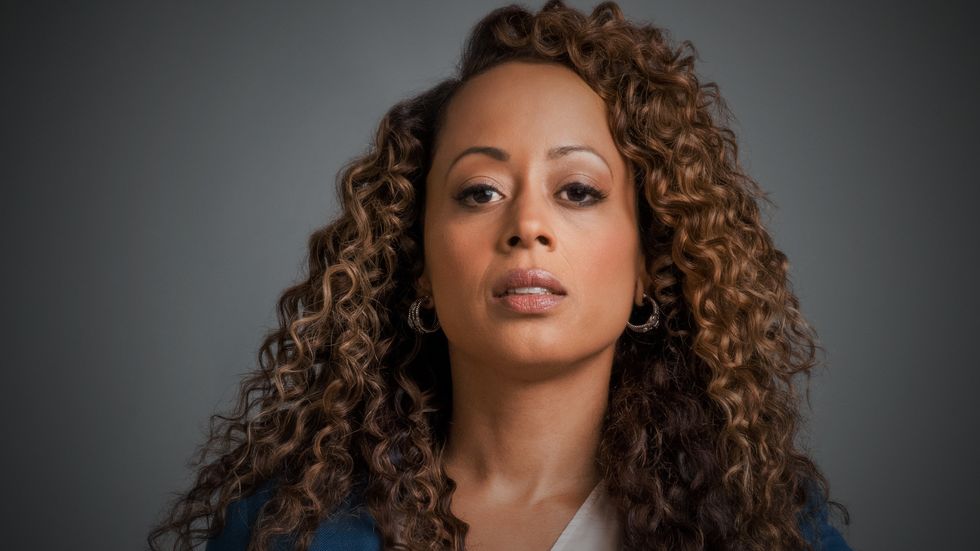 Essence Atkins as Amara
OWN
With political power comes enemies and Evan's got plenty of them. One is a man by the name of Councilman Kent Hamilton. As a prosecutor for the Department of Justice, Amara goes to meet with the councilman to see what he knows about certain shady dealings involving the mayor. He tells her that if she wants the dirt on Evan, she should—and I quote—"Talk to his mistress." Evan's mistress, that is. Messy, messy. No wonder Inez (Bella's mom) keeps trying to get her daughter to end her affair.

Back at Evan's office, he's just receiving the news about what happened at Thelma's Place. In between flirting with a blonde there (how many mistresses does he have? Hmm…) and planning his day, he finds the time to head off to see how he can help. Or further mess things up. It all depends on how you look at it, I guess. Once Evan arrives and he hears what went down, although Rondell is convinced that Greg Peters was behind the attack, Evan doesn't agree. He's right to think that. We'll come back to this in just a moment.
Lawd, lawd. Stephanie and Amara. Is it a shocker that, as Stephanie is hoping to meet up with Titus for lunch, Amara is who shows up? Oh, how I adore the subtle nuances of Black television shows. As Amara reminds Stephanie who Titus belongs to ("Who's fighting? Titus is mine.") Stephanie calmly claps back with "What is this? The old Brandy and Monica song?" (#cute) They go back and forth about who betrayed whom, then Amara lays down the law about Stephanie needing to keep her text fingers—and everything else—to herself. Good luck with that, sis.
Bella, Rondell & Evan
It's the middle of the day by now and, of course, Bella's out doing something for Bella. This time, it's a photo shoot for her fashion line Bella True. Problem is, she's in the park without a learning permit, so a cop is giving her a hard time about it. She calls Evan to handle it but—surprise, surprise—as the mayor of Atlanta and not her husband, he's tied up. She does the next best thing and uses Roderick's clout to help her out.
At the restaurant, Rondell is flirting with Councilman Hamilton who happens to just "drop by". Yep, the same guy who told Amara that Evan is cheating on Stephanie is who's winking at Evan's sister. Since he's over Rondell's mama's restaurant (district-wise), he works with her to come up with a plan to keep gentrification at bay. It doesn't seem like anyone on this show has pure intentions, though so, we'll see what he really wants. Other than to get underneath Evan's skin and a piece of Rondell's pie. (Take that how you will.)
The anger that Evan has towards Bella, he takes out on his in-laws. He believes that his father-in-law, Stephen, is the one who sent the goon to the restaurant but—gasp!—it is actually his mother-in-law, Irene. Her motive? To pressure Rondell to sell. Ugly.
I'm not sure when Stephanie actually does her job because after lunch, a man by the name of Nick comes into her office to let her know that he's got some dirt on Mr. and Mrs. Hughes. Actually, only Amara. Now Stephanie knows that Amara had an affair with her co-worker Damien Collins in the midst of getting a raise and promotion back when she was living in Birmingham. Ammo. BIG TIME.
Back to Bella. While she's thanking Roderick for helping her spoiled and entitled behind (I'm sorry. Did I say that out loud?), who shows up? Evan. Who's pissed to see her with Roderick? Evan. Who gets super-duper petty and invites Roderick to be a part of a city-wide campaign while not inviting Bella because she's not popular enough (yet)? Evan. Evan, Evan, Evan. Y'all know that Evan and Bella are not gonna end well…right?

I don't care if it's this season or five seasons from now, there's more passion than love between those two and too much passion without enough caring can get somebody humiliated or killed. Time will reveal.
After a long day's work (and dishing out vile threats), Amara comes home to Titus cooking. She lets him know that she met with Stephanie. Titus is still trying to convince the both of them that Stephanie won't be a problem. Denial is dangerous.
This episode closes out with Rondell asking the community to come together to join N.A.G—Neighbors Against Gentrification. Oh, and Evan bringing Bella's son—who calls him "Mr. Evan"—a toy. Only—dun, dun, dun, dun—the little boy is his son too. Chile, chile, chile.
Can I finally go to the bathroom now?
Catch up on all the intrigue of Ambitions every Tuesday night on OWN.