---
I see you, young Black girl; starting businesses, advancing your education, traveling the world… I'm so proud of you. I'm only 33, but as an older Black girl, I couldn't be more pleased with how my younger peers are taking matters into their own hands and creating their happiness.
You're on the way up, on a trajectory towards success. So that's why I felt it necessary to tell you… beware of Black men.
Now as you read this, understand two things: A.) I know advice from older generations goes in one ear and out the other because you feel they just "don't get it". Yes, the last time I was single, Facebook didn't exist; but I am still only 33, and I do get it. B.) You've been told to "buy Black".
Black men are the sexiest, strongest, and most intelligent men on the planet. However, that statement should be revised to say "some" Black men. Unfortunately, there are too many who despise your success, are insecure, and are battling mental health issues and family drama… Babygirl, some of them just aren't on your level.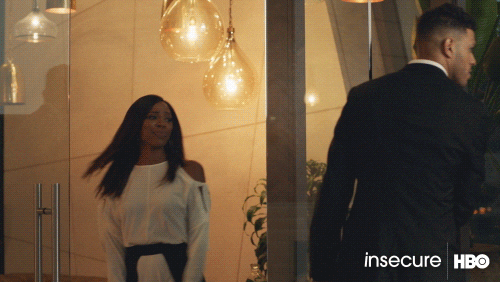 Giphy
For those that aren't:
Don't date them. Don't try to save them. And most importantly, don't marry them, because I did.

I was just like you. I was a director at 20 and started my own marketing company at 21. I put myself through college while working full-time. At one point, a family friend noticed my writing talent, even inviting me to New York for an informational interview at his company. The family friend was Len Burnett Jr., CEO of Uptown Media Group, a company that produced magazines like Vibe, Vixen, and Uptown Magazine.

The day before my informational interview, my boyfriend at the time was hospitalized for having a seizure. I was terrified of losing him and leaving his side. I called "Uncle Len" and told him I couldn't come up to New York because I needed to remain at my boyfriend's hospital bedside.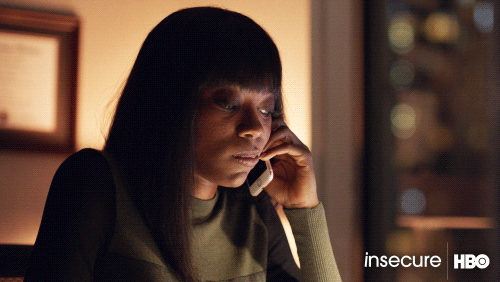 media.giphy.com
That was a pivotal moment in my professional career. I never got the opportunity to reschedule the meeting, and haven't heard from "Uncle Len" since that day. I don't blame Len. I don't even blame my boyfriend. I didn't deserve another opportunity. I blame myself for excusing the warning signs. I knew my "boyfriend" wasn't epileptic, he had a drinking problem; one I continued to hide from friends and family. Even when I built up the courage to leave him because of it right before our wedding, he begged me to reconsider and marry him anyway, saying he'd change.

Well, ten years, two kids and a divorce with no child support later, he didn't.
Eventually, I did leave him, and as my friends now lovingly put it, "dropped the dead weight". But in some ways, although I'm now a bestselling author, speaker, and marketing strategist, the damage has been done. Like I said, this isn't true for ALL Black men, and I'm having trouble currently letting the love of a good Black man enter my spirit. Plus, I can't help but think back to the moment I chose a man over my career—a life as a writer in New York City.
I mainly reflect on these moments when I see my best friend moving from promotion to promotion as a record label executive in New York City. Since we were young, she never allowed men to stop her from getting the paper, and I admire her for that. In fact, when my 8-year-old daughter visits "Ms. Tee" in New York City, she gushes about how she dreams of her life in the Big Apple, not mine.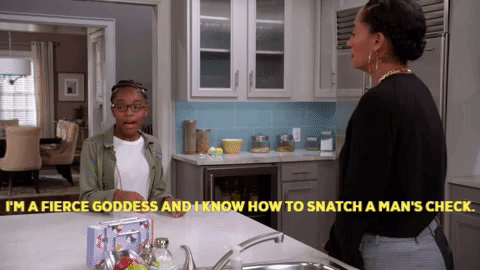 Giphy
I recently had lunch with another Black author in her 40s who told me about a similar story, when she derailed her career in the military for her husband because he was so bold to vocally despise her success. She retreated into herself and dulled her shine like me, so she could be his wife and cater to his expectations of what a wife should be. She also shared how she warned one of her teenage son's girlfriends (who was an aspiring lawyer) not to "come down to his level" because he didn't want her to travel the world before law school.
With concern in her eyes, she told me, "I wish we would stop teaching our young girls to believe in the fairy tale of marriage." But in reality, who's showing our Black girls what the "fairy tale" looks like after the commitment has been made.

I felt compelled to tell you my story, babygirl because I think I'm old enough to have learned the lesson but young enough that you'll heed my advice. My career is still on the trajectory, and though I came down five levels for a husband, I managed to find my way back up.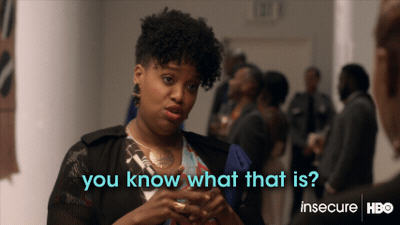 media.giphy.com
Sweetheart, I love you so much, and please do reach out to me on social media whenever you need to. Just, heed my warning. Remember, God gave you the greatest gift in the world when He made you, a Black woman; He made you powerful, influential, and resilient.
Don't waste those talents on a Black man who's no good for you, or worse, recovering from the damage a Black man has done to you.

Featured image by Shutterstock.
xoNecole is always looking for new voices and empowering stories to add to our platform. If you have an interesting story or personal essay that you'd love to share, we'd love to hear from you. Contact us at submissions@xonecole.com.