---
In my early 20s, I was out here making bad decisions, dishonoring the hell out of my family, and I'm pretty sure I didn't have $34 to my name. Meanwhile, Naomi Osaka is out here breaking records, securing bags, and being a whole role model in these streets and after being named the highest-paid athlete in history at only 22-years-old, it's clear that our good sis is only getting started.
A recent report published by Forbes revealed that between June 2019 and May 2020, Naomi has earned a total of $37.4 million dollars from endorsements, prize money, and lucrative partnerships with companies like Nike, Mastercard, and Shiseido and quite frankly, I feel poor.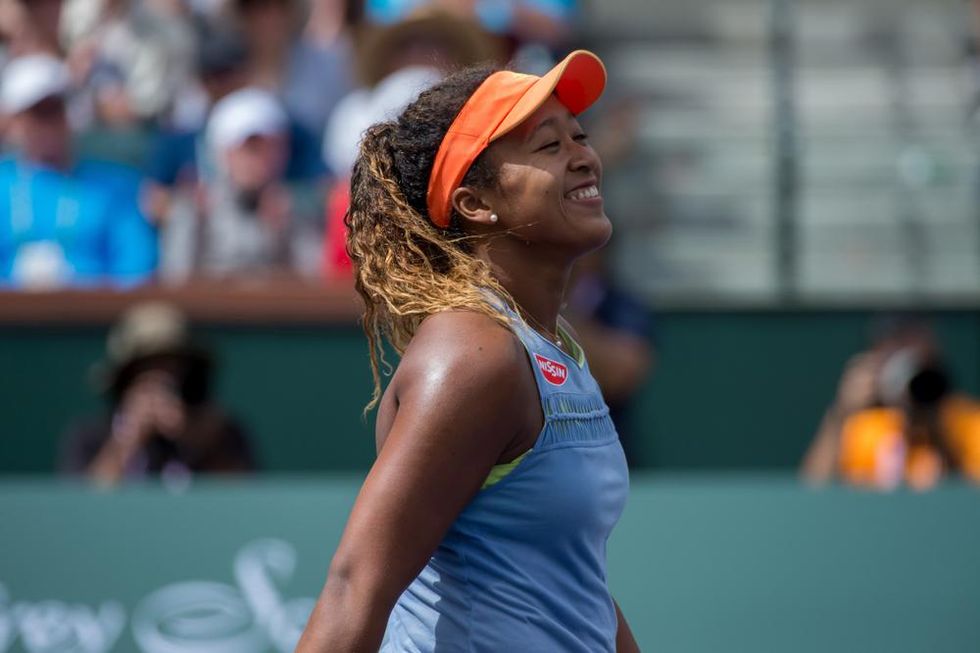 action sports / Shutterstock.com
The Japanese-Haitian athlete, who began training as a toddler and launched her professional tennis career at only 16-years-old, now surpasses Serena Williams, who previously held the title of highest-paid athlete in history for the last four years and Mario Sharapova's 2015 record for highest earnings of a female athlete in a year. Although Naomi is now considered an emerging global sports icon, she told The New York Times that her passion for tennis has always been deeply rooted in her love of competition.

"I don't remember liking to hit the ball. The main thing was that I wanted to beat my sister. For her, it wasn't a competition. Every day I'd say, 'I'm going to beat you tomorrow.'"
While the 22-year-old athlete may be new to the industry, she's true to it and according to Naomi, winning isn't something that just happens, issa mentality.
"I think just to try as hard as I can every match. Because for me, when I feel like Ido that, I somehow end up winning the match."

Naomi is only one of many women who did not company to play with the sports industry in 2020.
Featured image by action sports / Shutterstock.com