Astrology is gaining new popularity with many beginning to acknowledge what our ancestors have realized for civilizations - that astrology can reveal an awful lot about our lives, our personalities, and our psyches. Sure, we're all pretty familiar with the personality types of certain signs, but did you know that astrology can also reveal insights about your relationships with certain people? Specifically, your Moon sign can shed a ton of light on your relationship with your mother - for better and for worse!
---
Are you and your mother thick as thieves, or is your relationship with her strained? Can you tell her your deepest and darkest secrets, or do you find it difficult to be yourself around your mother? Are you the apple of your mother's eye, or do you feel like you were never able to really please her?
Knowing your moon sign can reveal a lot about the way you view the person who brought you into this world.
If you do not know your full birth chart, find your moon sign here and then check out the information below to get a glimpse inside you and your mom's emotional dynamic.
I. Moon In Aries:
If your moon is in Aries, your mom is the leader of her household. Growing up, you viewed her as brave, bold and fun-loving. She was fiery and knew exactly how to put others in their place, if needed. You respect her, but may have found her to be overbearing at times.
II. Moon In Taurus:
If your moon is in Taurus, your mom knew how to tend to all your creature comforts. She expressed love through food and the material nourishment she provided to you. She was a very hands-on, affectionate mother but also extremely headstrong and stubborn. Not the best at negotiating, your mom wants things to go her way or the highway!
III. Moon In Gemini: 
If your moon is in Gemini, your mom is extremely expressive and intelligent. You felt most connected to her through words and your stimulating conversations with her. Her behavior, at times, seemed unreliable to you, but you admired her on an intellectual level. Always moving, you probably felt like she was difficult to pin down as a child.
IV. Moon In Cancer: 
If your moon is in Cancer, you are the apple of your mother's eye. You love and care for her deeply. In fact, sometimes you served as a mother to her - comforting her and constantly expressing your understanding of her emotionally. You are extremely close - sometimes too close. Your mom tends to err on the clingy, over-mothering side.
Growing up, you sometimes felt like you needed more emotional and physical space from her. You share a psychic connection with your mother - it's easy for you to take on her emotions and moods as your own, for better and for worse.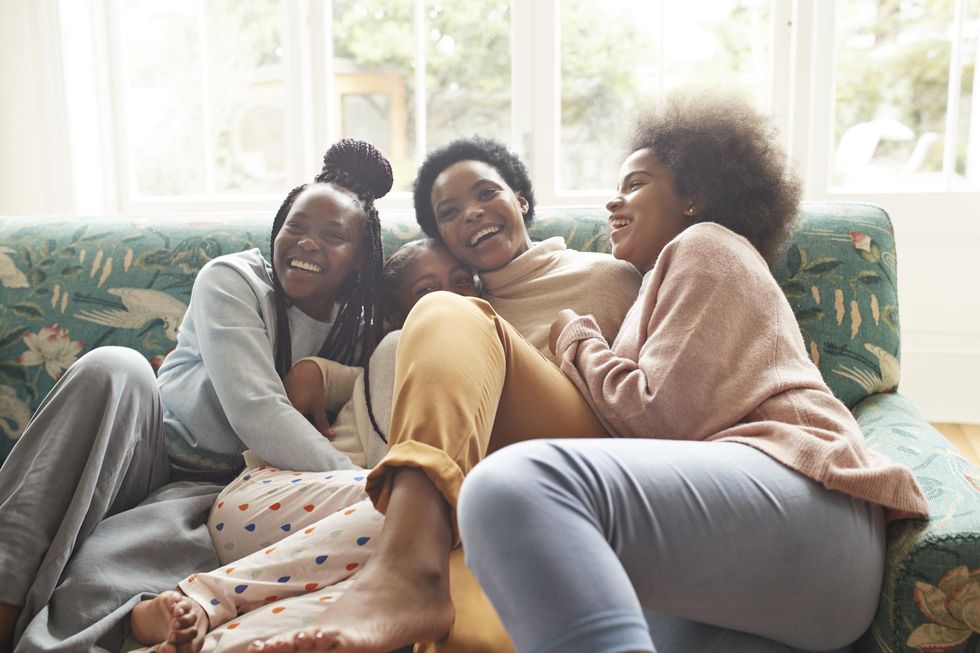 Klaus Vedfelt/Getty Images
V. Moon In Leo:
If your moon is in Leo, your mother has always been a large presence in your life. Growing up, you felt a pressure to present yourself a certain way in order to preserve your mother's reputation. You felt the way you looked and behaved was a direct representation of your mom so you had to stay sharp! Your mom was potentially someone of public note, someone that many people in your neighborhood or community knew very well.
VI. Moon In Virgo: 
If your moon is in Virgo, you love your mother dearly and would move mountains for her. You are extremely protective and defensive of her. Your mother is your world. Though you've always needed her deeply, you sometimes felt like she was unable to be there for you in the ways that you yearned for. You've been aware of her shortcomings since birth; otherwise, you found her to be very nit-picking and critical of you.
VII. Moon In Libra: 
Growing up, your mother was known for her attractiveness, fashion-sense, her ability to throw a fun party and the beautiful way in which she kept her home. If your moon is in Libra, it is likely that your mother was popular for her congenial and pleasant personality. Erring toward the formal and structured in your relationship, you've learned to establish specific roles in each other's lives, making sure not to over-step them in order to maintain peace and a sense of fairness between you both.
VIII. Moon In Scorpio: 
Your mother has affected you in deep and profound ways; deeper than she or you may even realize. If your moon is in Scorpio, your relationship has gone through major transformations through the years. You've felt that she was, at times, out of tune with your emotions.
You wished and expected that she would be able to intuitively understand you. When she didn't, you may have felt somewhat abandoned by her.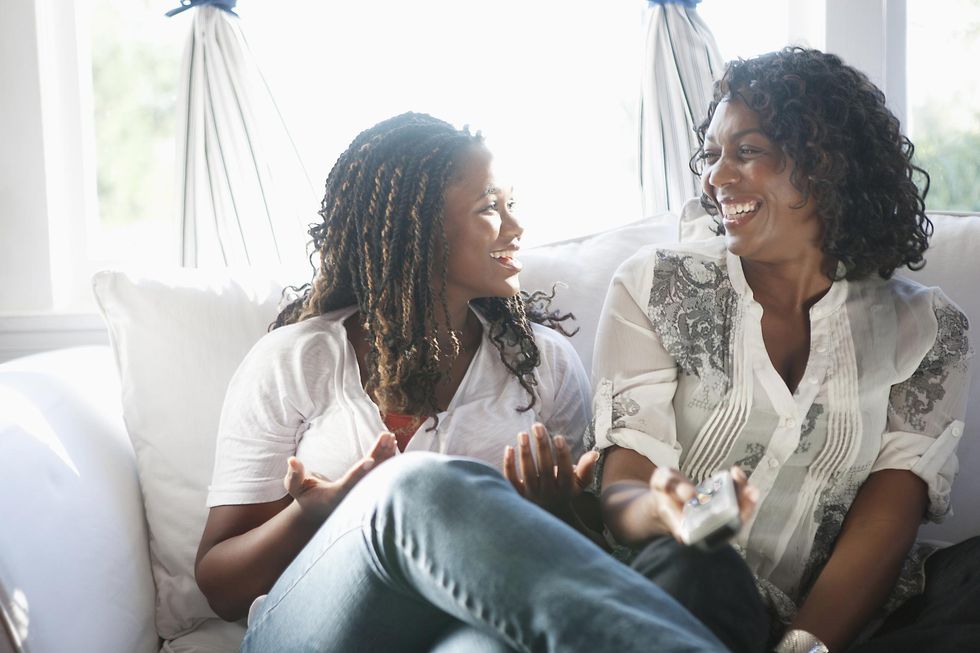 Jennifer Boggs/Amy Paliwoda/Getty Images
IX. Moon In Sagittarius: 
If your moon is in Sagittarius, you've always required freedom in life. If your mother respected this, you both enjoyed a fun-loving and adventurous relationship together. If she did not fully respect your desire for freedom, you may have felt unfairly held back or restricted growing up. Wise beyond your years, you may have perceived her to be immature and naive, learning to rely on your own judgement rather than hers.
X. Moon In Capricorn: 
If your moon is in Capricorn, your mother has always been more concerned with the serious matters of life. She viewed you as mature and knew she could rely on you for support and sound judgement. Self-sacrificing, she always put work before play and constantly had tons on her plate. You sometimes wondered why she worked so hard and why she didn't take an easier approach to life. She held extremely high standards for you growing up. Favorably, she pushed you to be ambitious in pursuing your goals.
XI. Moon In Aquarius: 
If your moon is in Aquarius, you've always viewed her as more of a peer than a parent. Being chastised by her felt unnatural and foreign to you - almost silly! Parenting was unconventional - you did not have the typical parent-child dynamic. You were raised to be emotionally self-sufficient and didn't rely on her for an overly emotional or affectionate relationship.
XII. Moon In Pisces: 
If your moon is in Pisces, you share an extremely intuitive bond with your mother. You often took on her burdens and emotions as your own. You were extremely sympathetic to the things she went through in life and were mindful not to add anything else to her plate. You felt like her caretaker in certain ways. You loved her extremely deeply and would fight for her. You are keenly aware of all of the sacrifices she's made in life for you. You wish you were able to rely on her more as a child and may have felt like you had to grow up much quicker than you would have liked.
What's your moon sign and how would you describe your relationship with your mother?
Are you a member of our insiders squad? Join us in the xoTribe Members Community today!
Featured image by Klaus Vedfelt/Getty Images