---
With the rise of more and more black women breaking away from traditional 9-5s to become their own bosses, the CEO is getting a revamp as the SHEeo. CEOs are forging their own paths, blazing their own trails, and turning their passion into a profit. Curious to know how she does it? In the Meet The SHEeo series, we talk to melanated mavens leveling up and glowing up, all while redefining what it means to be a boss.

After working several corporate buying jobs, Jasmene Bowdry was tired of going to an unfulfilling 9-5 job, so she stepped out on faith and in 2016 launched SHIFT StyleHouse— a fashion brand offering versatile looks for the modern day Renaissance woman on the go. Using her background as a retail buyer and fashion stylist, Bowdry has built a platform that's empowering women through style. She recently launched her collection inside The Market at Macy's in Atlanta's Lenox Mall.
In this week's feature, meet Jasmene Bowdry of SHIFT StyleHouse.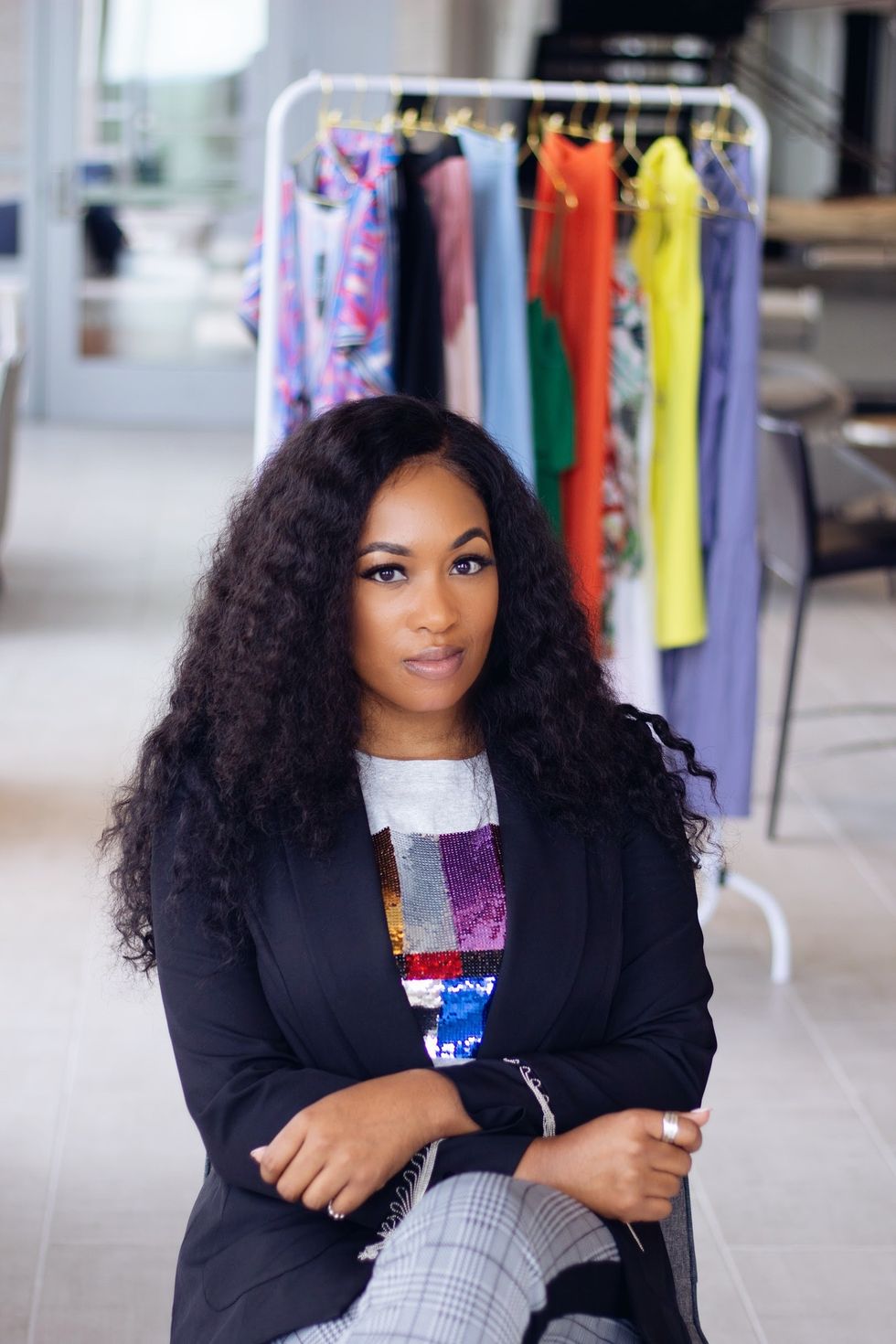 Courtesy of Jasmene Bowdry
The Stats
Title: CEO & Founder of SHIFT StyleHouse
Location: Atlanta, Georgia
Year Founded: 2016
# of Employees: 1
30-Second Pitch: SHIFT StyleHouse is a fashion platform offering versatile fashion for the modern day renaissance woman. SHIFT is powered by love and determination to empower women through style.
The Details
What inspired you to start your brand? 
After working several corporate buying jobs, I still felt unfulfilled and like I wasn't walking in my purpose. I didn't know how things would turn out after launching. I simply knew I was a lover of fashion and loved seeing the confidence women exuded when they got dressed up, so I stepped out on faith and made my fashion dreams come to life.
What was your a-ha moment that brought your idea into reality? 
I always assumed starting a business was an excessive amount of money, but once I began to research I realized it wasn't and since I had a background of being a retail buyer and fashion stylist, I was like, 'Oh I can totally do this!'
Who is your ideal customer?
Her name is Jurnee. She is a modern day renaissance woman on the go. She's shifting throughout the day and night and she needs versatile fashion pieces that move with her. From kids' soccer games, to brunch with the girls to date night, she's got style, class, a schedule, and NO TIME to change in between it all.
What makes your business different?
My business is different because I really keep my customer (Jurnee) top of mind. Everything is focused on her lifestyle and what she needs. From assortment decisions, to pricing, etc, she is top of mind. So I would say my business is different because it is customer-focused versus focusing on the latest trends.
What obstacles did you have to overcome while launching and growing your brand? How were you able to overcome them?
Lots of obstacles will come when growing your brand. My biggest was resources. When I first launched I used my salary from my 9-5 to fund my business. But then I was let go and had to still make it happen without that additional income. You get real creative (laughs).
What was the defining moment in your entrepreneurial journey?
The defining moment was my brand launching in Macy's new pop-up format, The Market @ Macy's in Lenox Mall (in Atlanta). Just to have that presence and awareness speaks volumes.
Where do you see your company in 5-10 years?
The ultimate goal is for SHIFT StyleHouse to be a global fashion empire that allows customers to shop online and in-store for black owned brands.
Where have you seen the biggest return on investment? 
My biggest ROI is vending and ads. Vending is great because it allows for you to engage and interact directly with your consumers and potential consumers. They can hear your story and touch and feel the products. I love vending! Facebook and Instagram ads generate approximately 30% of my revenue. It allows you to increase your brand awareness as well as retarget customers who visited your website but did not purchase.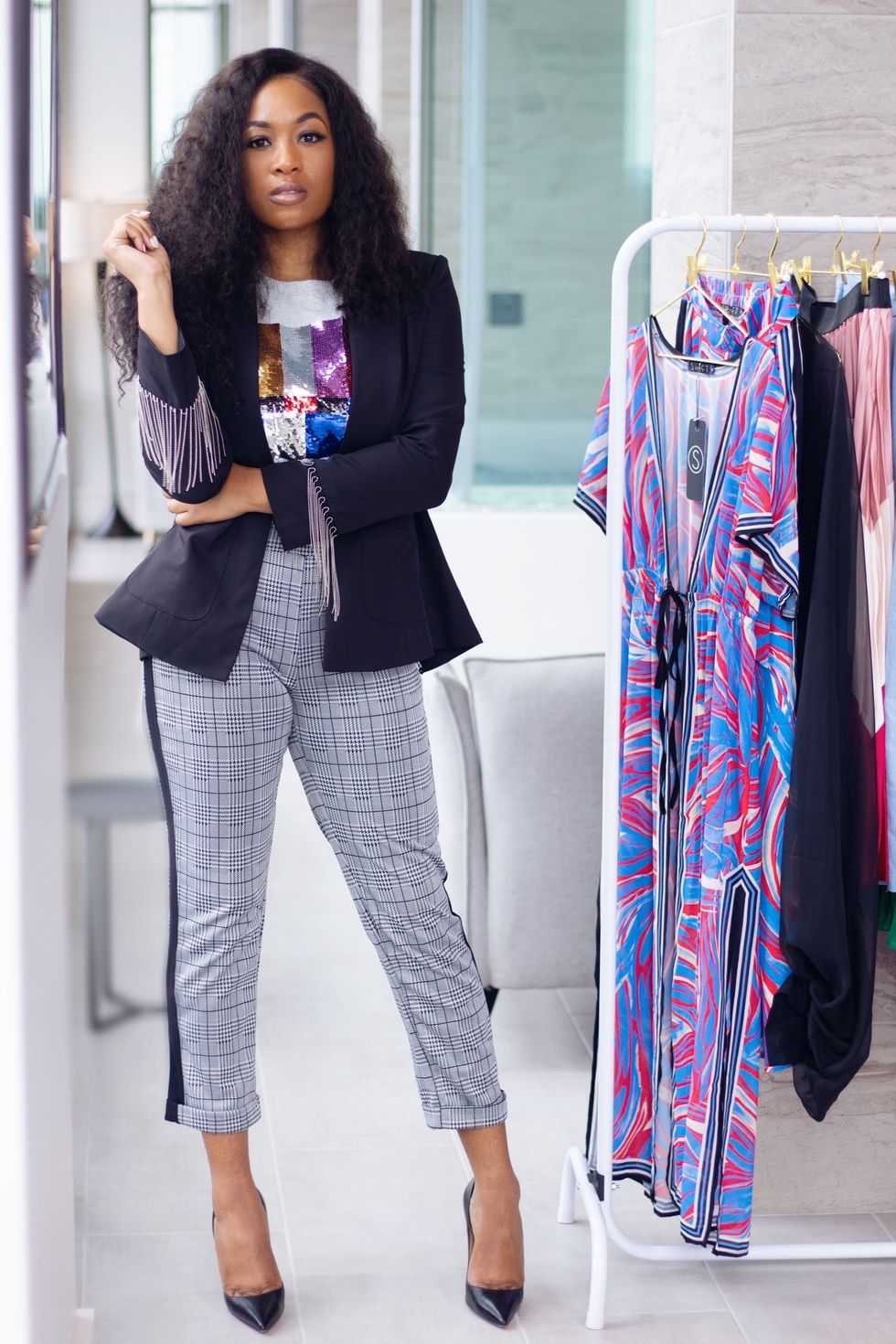 Courtesy of Jasmene Bowdry
Do you have a mentor? If so, who?
Sort of! Although we haven't started our one on one meetings yet (laughs) but Necole Kane which stemmed from our Path To Greater Than experience.
​Biggest lesson you've learned in business? 
Biggest lesson was to be okay with being uncomfortable. My comfort zone was a six-figure salary at a job I dreaded going to daily. Getting let go was a blessing but I was scared. I had plans to transition to full-time and move to Atlanta. Well, getting let go didn't stop no show. I still moved. I have been going strong for over 8 months as a full-time entrepreneur. I got my brand in Macys. And have amazing opportunities presented to me since moving here that never would've happened had I stayed in my comfort zone.
To keep up with Jasmene, follow her on social media: @jasmenemache and @shiftstylehouse.
Featured image courtesy of Jasmene Bowdry