---
With the rise of more and more black women breaking away from traditional 9-5s to become their own bosses, the CEO is getting a revamp as the SHEeo. CEOs are forging their own paths, blazing their own trails, and turning their passion into a profit. Curious to know how she does it? In the Meet The SHEeo series, we talk to melanated mavens leveling up and glowing up, all while redefining what it means to be a boss.
Growing up as a Liberian immigrant, Charlene Dunbar struggled to find clothing that celebrated her African identity and culture. Inspired by the stylish garments of her mom and Liberian church ladies, Dunbar decided to put a contemporary spin on traditional pieces, and in 2010 launched her brand, suakoko betty to give women a way to express themselves through unique African designs, prints and color combinations. suakoko betty was selected as a 2014 Belk Southern Designer Showcase winner and was sold in select Belk stores, and has since been featured in ESSENCE and made available at boutiques online and in cities across the Southeastern region.
In this week's feature, meet Charlene Dunbar of suakoko betty.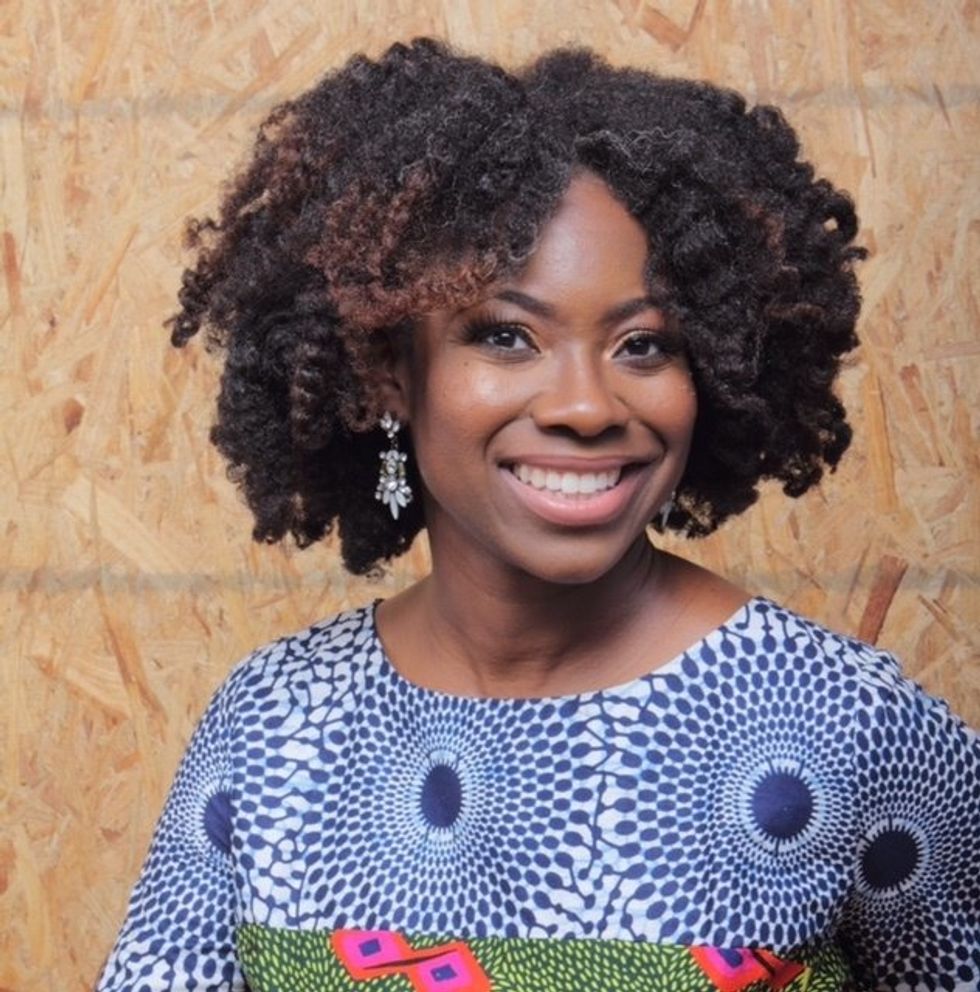 Courtesy of Charlene Dunbar
The Stats
Title: Founder/CEO of suakoko betty
Location: Atlanta, GA
Year started: 2010
# of employee(s): 2
30-Second Pitch: "Hate dressing like everyone else? Express your style and creativity with modern, African-inspired print dresses and separates by suakoko betty."
The Details 
What inspired you to start your brand?
I was inspired by my experience as a young immigrant and really struggling to celebrate my identity and culture as an African at a time where being African wasn't cool. I started suakoko betty as a way to celebrate African design and color and give women a way to express themselves.
What was your a-ha moment that brought your idea into reality? 
My husband was taking his music artist to perform at an African Arts festival in Memphis and I feel like God spoke and let me know it was time to start working on this vision for the "modern, everyday African-inspired clothing" I'd had in my heart for a long time.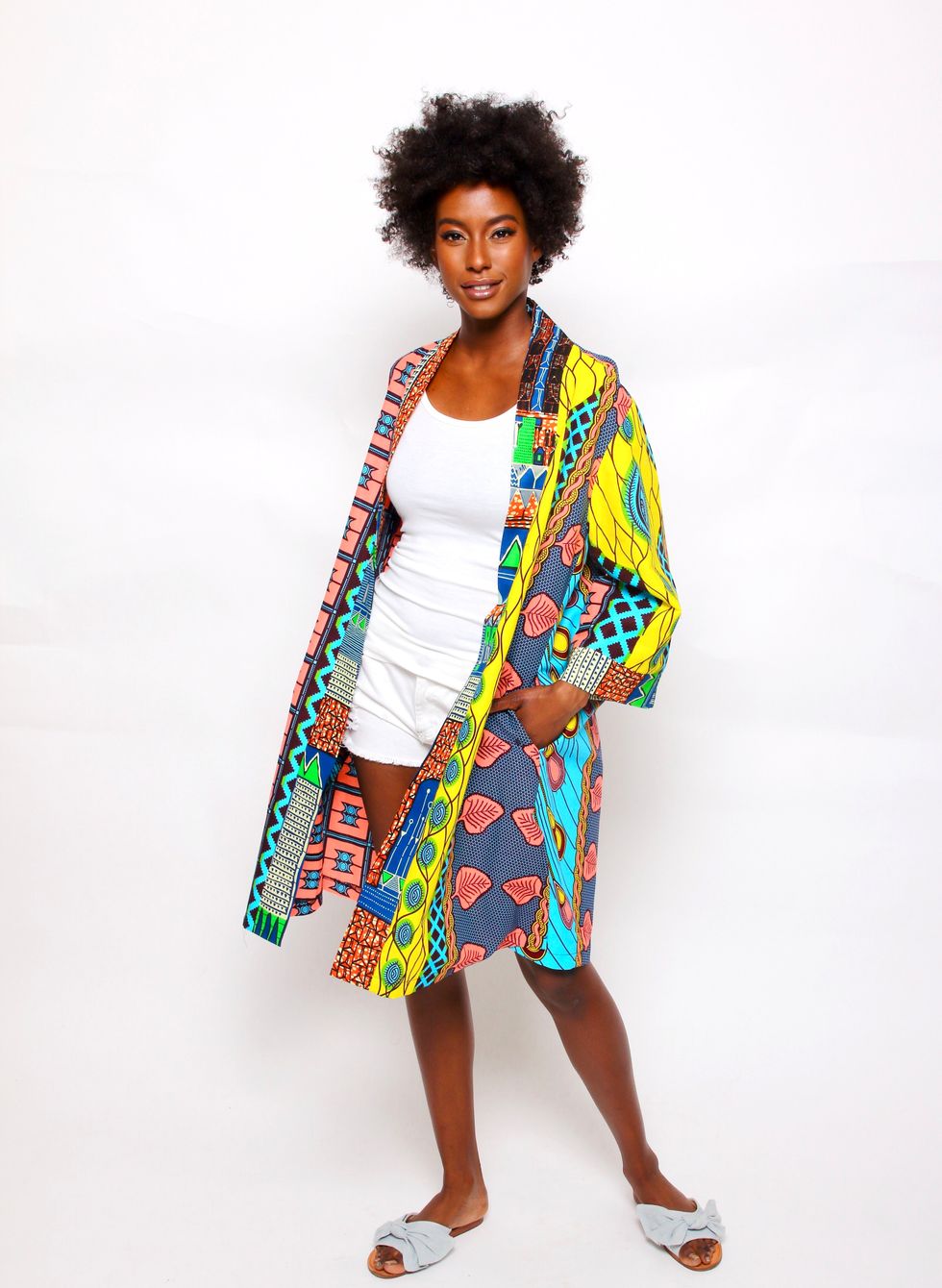 Courtesy of Charlene Dunbar/suakoko betty
Who is your ideal customer? 
My ideal customer is minimalist meets artistic rebel. She wears bold colored or printed pieces and needs style that moves easily between work and play. She is always seeking new experiences and creative inspiration.
What makes your business different? 
We're fantastic about customer service and like to help our customers with styling and lifestyle inspiration.
What obstacles did you have to overcome while launching and growing your brand? How were you able to overcome them? 
One key obstacle was me understanding the importance of marketing my brand. I spent a lot of time on design, which is a strength for us, but wasn't always intentional about marketing and reaching new customers. I've overcome that by learning as much as I can, seeking out the expertise of others and making investments in marketing.
What was the defining moment in your entrepreneurial journey? 
A defining moment for us was being selected as a Belk Southern Designer Showcase winner. There was a grueling interview process and we were selected out of 300 applicants. When we won, we had to figure out how to make 10 times more volume than we were accustomed to and it really validated the need for our brand and what we were capable of.
Where do you see your company in 5-10 years?
I see suakoko betty as a household name known for stunning African-inspired design and for showcasing African artists.
Where have you seen the biggest return on investment? 
I've seen the biggest return on my marketing investment, as it relates to content and optimizing our website.
Do you have a mentor? If so, who? 
I have a few informal mentors; including trusted customers and store owners.
Biggest lesson you've learned in business? 
The biggest lesson learned is the importance of staying focused and not dividing myself across too many initiatives. I worked full-time while growing my business and had to learn to pick battles and be strategic in how I spent my limited time.
For more suakoko betty, follow them on social media @suakoko betty.