---
I don't know how readily people often admit that they masturbate.
I just remember while growing up that for a long time, masturbation was something I kept a secret even before I knew what it was called or why I felt inclined to do it or why I felt so exhilarated after. I do remember, however, a clear distinction in how proudly a man spoke about jacking off. He could joke about it and was even advised to do it as a means to last longer when he finally became sexually active. But on the flip side, as a woman, I wasn't really allowed to talk about it. In fact, I didn't realize it could be something heralded until an ex enjoyed watching me as I did it.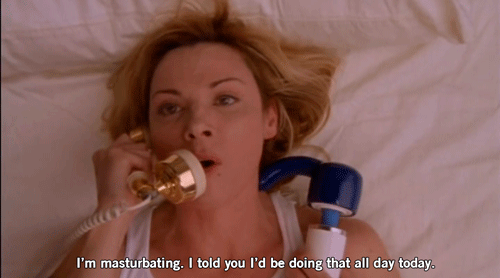 But that's something that I notice a lot about women and our bodies, it is okay to be a vessel for sexuality for the male consumption, but not our own and in our own way. I guess you can tell that masturbation means a lot to me. My weapon of choice is my handy dandy six-speed vibrator I picked up from Starship (might need to upgrade my life soon though)! It not only taught me about what I love done to my body, but also gave me a release when others could not.
In addition to those two things, here are some benefits of making love to self, aka masturbation if you're nasty. ;)
It Relieves Sexual Tension
Sexual tension is a dirty, pretty thing. It's intense, it's compelling, and sometimes it makes you believe that you want something you might not really truly want. Sometimes you do really truly want it, but the tension or build up is far better than the actual pay off. Why cross that line when you're not really sure either way? Being sexual does not mean having sex with anybody.
You can be selective even while ravenous, and masturbation helps to clear up any uncertainty you might have towards a member of the opposite sex and your attraction towards them. In addition to relieving sexual tension between two people, it is also a very good stress reliever by stimulating the body's ability to produce endorphins, which helps with stress and pain.
It Promotes Sexual Health
I cannot tell you how many times masturbation has come in handy as it relates to my ability to have self control. Don't get me wrong, I'm not a dog humping at whatever leg is within my reach, but there have been times that I've gone on dates and felt so attracted to my date, that I was like, "Hmmm, even though this isn't going anywhere, let me throw caution to the wind and just go to Poundtown with this dude." But, I didn't. I refrained because I was like, what's the point in having sex with this guy I'm not even the least bit interested in aside from this free meal? So I kept in mind the fact that me and my vibrator could have a hell of a time later on that night without the messiness of bringing a completely new sex partner into the mix.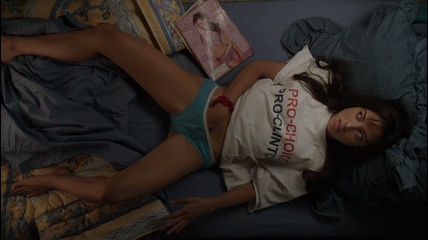 The less partners you have, the less risky your sexual behaviors. Masturbating means you can open your legs and keep it tight at the same time. It's also form of safe sex while abstaining (for those who wish to abstain).
Develops Sexual Identity
Masturbation is typically the first sexual experience a person has. And with all this talk of love yourself first, it seems rather fitting. Men can use it to help prolong the arrival of their orgasms, while women can use masturbation as a way to guide them to achieving theirs. Although a vaginal orgasm is very possible, the clitoral stimulation that we learn during our solo acts can very well be a catalyst to how we orgasm with future partners. You're able to learn which parts of you tingle when you touch it and can be adventurous in your journey with yourself through the use of toys. Masturbating is a great way to learn your body, what works for you, and what doesn't.
It Feels Damn Good
This benefit is rather self-explanatory but it ought to be said. I love the human and connection aspect that comes with having sex with someone, however, I love the way I know myself and my body like no one ever will – and that in itself can be a stimulant while masturbating as well. If I wanted to, I could get myself there in three minutes – that's how in tune with my own body I am.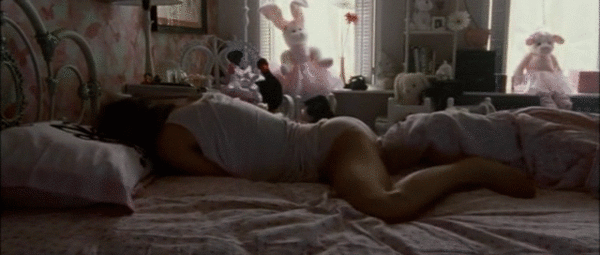 An orgasm is one of those feelings that are hard to rival. And you haven't lived until you've mutually masturbated. It's one thing to watch yourself touch someone, but to watch that someone touch themselves? One of the sexiest things I've ever endured in my life. Try it tonight if you haven't already. It's a beautiful and intense experience.
Do you masturbate? Do you view it as more of an experience to be savored or as a chore? Hands or toys? Share below.