Based on the recent results of candidates who entered the running for office in 2020, not only is there a good chance for the future leader of our country to be female, but a Black female. Kamala Harris (D) is a first-term senator from California who has entered the race to be POTUS in 2020 and has been said to have history-making potential.
---
For many of us who do not follow politics very closely, there may be a question of Who is Kamala Harris? The racial climate we are in at the present moment, most of us would like to look forward to better days being led by a candidate who is not only well-versed in politics, but also has our best interests at heart.
With that in mind, Kamala may very well be the candidate that we want to get behind in the future election. She chose to announce her campaign on Martin Luther King Jr. Day, and her campaign colors, yellow, red, and blue pay homage to Shirley Chisholm, the first Black woman ever to run for president from a major party. In short, sis knows her history.
​Kamala Devi Harris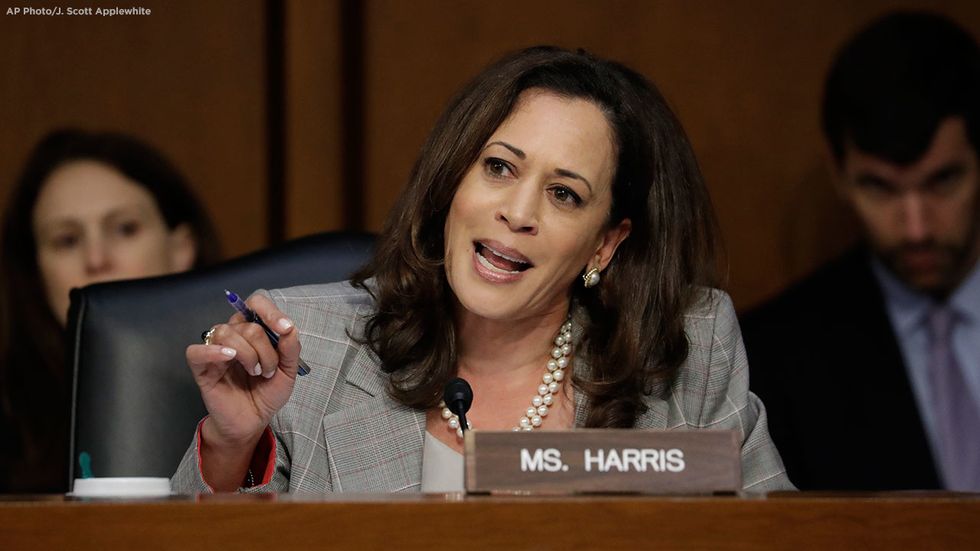 Political Party: Democrat

Age: 54
Birthplace: Oakland, California
What We Know So Far:
Kamala is a U.S. Senator from California. She was elected back in 2016, and she serves on the U.S. Senate Select Committee on Intelligence, the Senate Committee on Judiciary, the Committee on the Budget, and the Homeland Security and Governmental Affairs Committee. Before serving as a Senator, the prosecutor served as the district attorney of San Francisco from 2004 to 2010. When it comes to her visions for the country in the future, she shares:
"I believe our country wants and needs some leadership that provides a vision of the country in which everyone could see themselves."
Born to immigrant parents, an Indian mother and a Jamaican father, Kamala grew up in Oakland before attending Howard University and receiving her law degree from the University of California. As she began her career as the deputy district attorney in Alameda County, she made it her business to specialize in prosecuting child sexual assault cases. As the district attorney of San Francisco, she was the first Black women to be elected in such a role, and made sure to start a program that gave first-time drug offenders a second chance at life by offering them opportunities to earn their high school diploma and to work. In a recent GMA interview, she reveals:
"A lot of the courage I have comes from my mother. My mother raised us with a belief that we could do anything. Her point was don't let anybody tell you who you are, you tell them who you are."
There are already comparisons in motion to the likes of Barack Obama, and without a doubt, Kamala is more than qualified for the position at hand. Breaking records and challenging norms seems to be in her blood, and she shares a bit of advice to young women with the intent of doing the same:
"My advice to Black girls everywhere: whenever you find yourself in a room where there aren't a lot of people who look like you - be it a classroom, or a board room, or a courtroom, remember that you have an entire community in that room with you, all of us cheering you on."
It seems as though there is so much at stake when we don't take the time to educate ourselves on the candidates for election before the stakes are too high since, essentially, the failure to plan is a plan for failure. If Kamala wins the 2020 election, she will be the first woman to be in office and the second Black person after our forever POTUS. Come on ladies, let's get in formation!
Learn more about her here.
Related Stories
Kamala Harris Is EMPOWERing Women To Speak Up – Read More
Angela Rye On Merging Fashion With Activism and Politics – Read More
Get Into These Black Women Running For Office In 2018 Midterms – Read More
Featured image by ABC News.