Kachelle Kelly is more than an accomplished author.
---
In fact, she holds titles like business and empowerment coach, motivational speaker, strategic project planner because of her undying dedication to inspire men and women to utilize social media, productivity, and lifestyle applications. The ultimate goal is to achieve more balance, be more productive, and grow their business.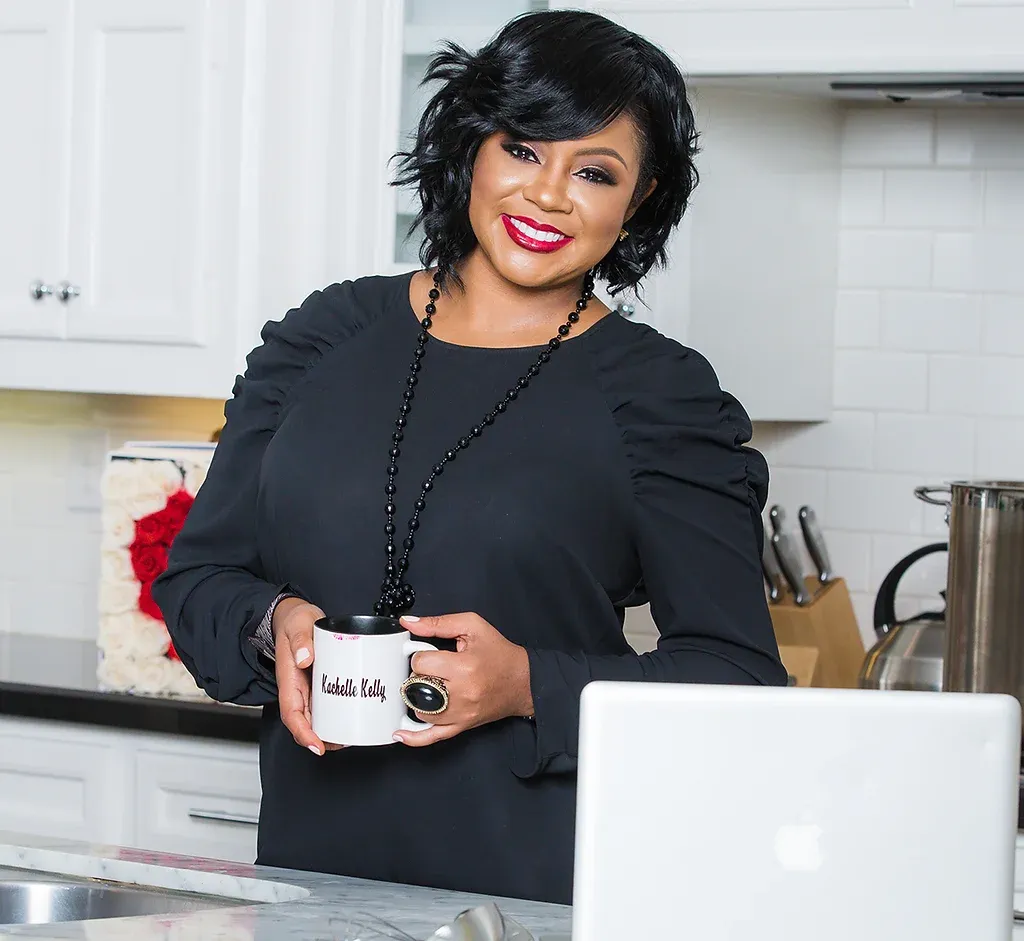 With mantras like "Activate Your Hustle," Kelly realizes that going after your dreams and visions by eliminating distractions requires sacrifices. Kelly is a believer that you can win at life. That includes having a thriving career and cooking some bomb meals. You just have to find your sweet spot.

We had the chance to chat with this boss babe. Check out some of the inspiration and tips she shared.
You have relationships with major brands like Moet & Chandon, Dr. Pepper, Weight Watchers and Proctor & Gamble. What do you believe the key is to sustaining these relationships?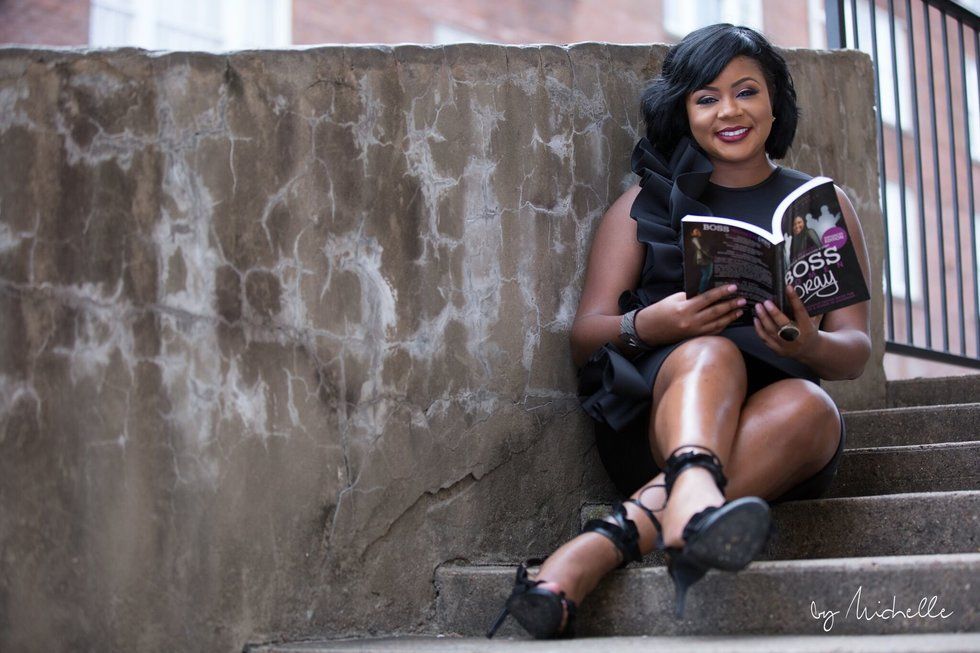 When I worked with those brands, it was not only important to understand their values and goals, but also be innovative in creating initiatives throughout their demographics. Not being afraid to pitch fresh ideas, think outside the box and ultimately recognized by senior management. While I no longer work with these companies, I'm proud of the marks I left in my tenure.

August 25th has been declared Kachelle Kelly Pray Day in your hometown of Houston, Texas. How does this make you feel?
Humbling but proud. Boss Women Pray and Boss Men Pray, my prayer guides for entrepreneurs, was a God idea that I obeyed. Selling over 16,000 copies as a self-published author, from my own marketing efforts, no team or PR, it was a labor of love. And to be recognized at home for my contribution in pioneering the thought of incorporating faith and business is an incredible legacy building feeling.
Your first book, Pretty Painful, was all about the beauty found within. How did you come to write this literary work?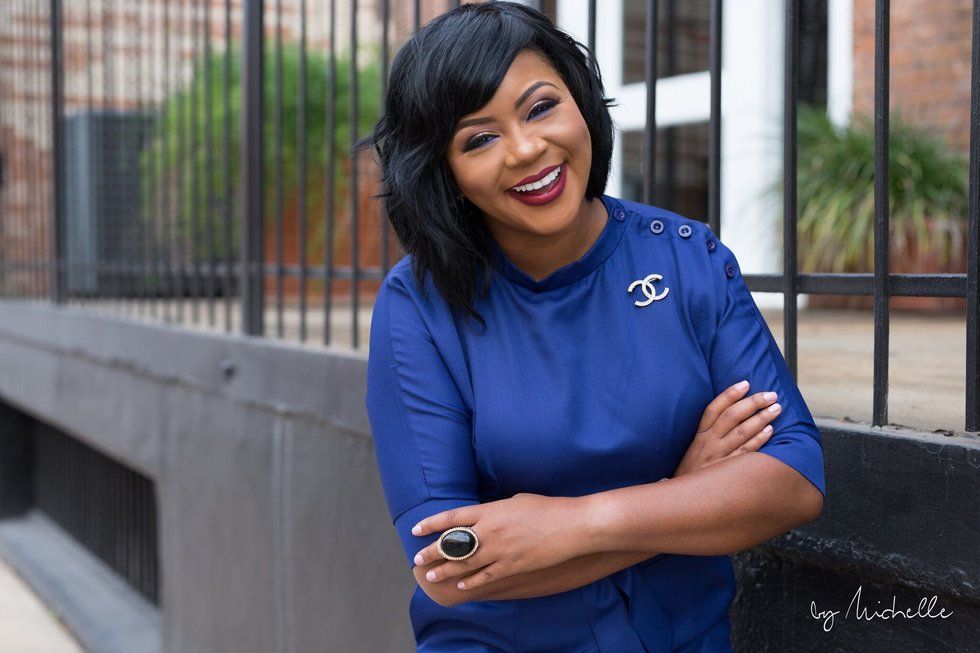 I was watching Oprah a few times when she interviewed Halle Berry, Vanessa Williams, and Janet Jackson. All three [women] began to talk about the personal pain in their lives and Oprah's response was the stereotypical thinking of so many, "But you are the most beautiful talent, Miss America and from the most famous family?" And my friends and I experienced the same on a smaller scale, of course. People not seeing past our looks into the incredible pain we dealt with. Being prejudged and measured by everything from our outer appearance, success, clothes, etc. and if not checked, living with a sense of entitlement. While I wrote that book in 2004, it is more prevalent today with social media.
So many "pretty" women clearing [and] navigating through some "Pretty Painful" stuff, dying on the inside! But the difference is, they are voluntarily associating their looks and material possessions to their self-worth and demeaning other women in the process. Pretty Painful was and is necessary to help women to do away with these masks and deal with issues no one sees behind the beauty. I answer the question, "Can Looks Really Kill?" And sadly, the answer is "yes." Only if you allow them, by suppressing who and WHOSE you are in God.

Do you think Pretty Painful is linked to Boss Women Cook?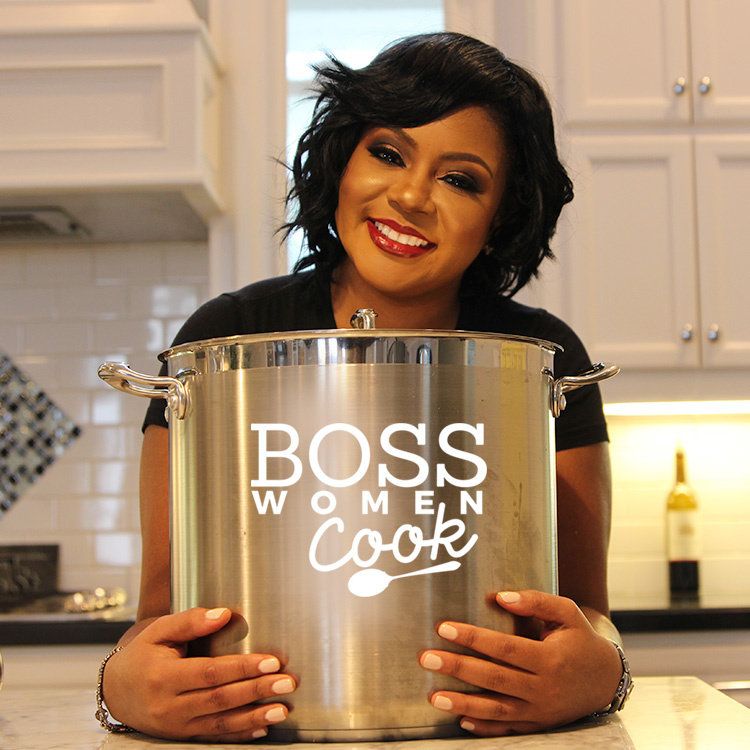 I never really thought about that but yes. Boss Women Cook was my saving grace from depression and my need to decompress from anxiety through a controlled hobby. When I felt like nothing was going right with work, life or love, I perfected a recipe to feel better. It also debunks the stereotype that busy and/or "pretty" women don't cook! Helping women return to basic qualities deemed beneath them and nurturing family rather than on this constant race of being a "boss" to prove our worth.
Why is Boss Women Cook so important right now?

To my earlier point, cooking can serve as a therapeutic for busy women and men. Also, we have replaced a sense of family values and legacy with being a boss and materialism. Back in the day, it was a joy to watch your grandmother, mother, and aunts cook while bringing the family together. We've lost that over the years. Somehow, we have adopted the idea we have to choose between being domestic and being boss, we can be both.
"Somehow we have adopted the idea we have to choose between being domestic and being boss, we can be both."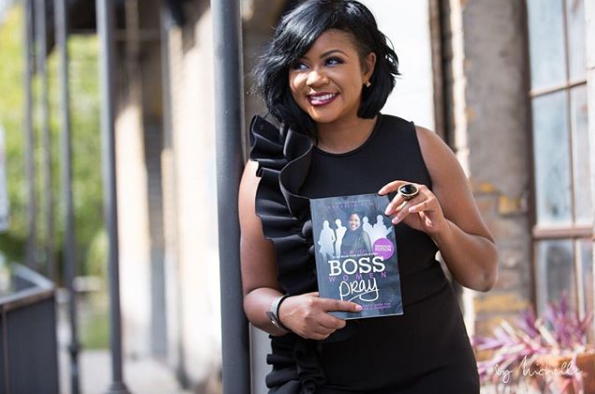 What sets BWC apart from other cooking books?

It is geared towards the busy woman that would like to learn to cook, return to cooking, or adopt the value of family while continuing to be a boss. It features recipes and stories that helped me through my toughest times. I'm not a chef so I provide the basic steps from the perspective of a novice cook. I offer my personal cooking playlist on BossWomenCook.com, encouraging women to grab a glass of wine, jam to the music, and cook at the end of the day. The tone of the cookbook is relaxed and eliminates the pressure to be perfect because, while delicious, my cooking certainly is not.
To keep up with Kachelle Kelly, follow her on Instagram. Find Boss Women Cook as well as other books she's penned by clicking here. Check out a couple of Kelly's favorite recipes from her cookbook below:
​Grilled Rosemary Lamb Chops
Recommended to have lamb chops cut without fat from butcher or grocery meat department.
The Ingredients:
2 large garlic cloves, crushed
1 tablespoon fresh rosemary leaves
1 teaspoon fresh thyme leaves
Ground pepper
Pinch of cayenne pepper
Coarse sea salt
2 tablespoons extra-virgin olive oil
6 lamb chops, about 3/4-inch thick
Cooking Steps:
In a food processor fitted with a metal blade add the garlic, rosemary, thyme, cayenne, and salt. (mash together well if you don't have a food processor with mortars and pestles bowl)
Pulse until combined.
Pour in olive oil and pulse into a paste.
Rub the paste on both sides of the lamb chops and let them marinate for at least 1 hour in the refrigerator.
Remove from refrigerator and allow the chops to come to room temperature; it will take about 20 minutes.
Heat a grill until almost smoking, add the chops and sear for about 4 minutes.
Flip the chops over and cook for another 3 minutes for medium-rare, 3 1/2 minutes for medium and 4.5 minutes for medium-well.
Let rest 2 minutes before serving