---
For me, the thought of traveling to the next destination is greater than any high that I could ever experience. The luxury of trotting around the globe is one that I consider to be a blessing. But don't believe the hype, I need to work a 9-5 to do it. And quite honestly, I'm tired of hearing narratives about people who "dropped everything" to see the world. They'd explain that they had $10-20K in the bank saved up and they decided to just get up and go! More power to them (or you) if this is their reality, but I've got BILLS! Day-to-day expenses, kids, student loan debt, etc. make it necessary for many of us to punch a clock just to make ends meet, let alone plan a vacation.
My wanderlust obsession came later in life. By the time I began to travel on a regular basis, I was already running the corporate rat race trying to pay back student loans that I had taken out for both my Bachelor's and Master's degrees. The last thing on my mind was walking away from my "bread and butter" to travel full-time. Yeah, I know. It's possible to get to the point where you can get paid to travel regularly, but even that takes time. Parenthood can present challenges as well. And while I don't have children, I often speak to parents who talk about how working around their children's social and school schedules in addition to getting the money required to do it all can many times force them to put their wanderlust on the back burner.
But despite life's demands, it is possible to create a balance between juggling responsibilities and setting aside time and money to travel. Here are some creative ways to do it:
1

.

Use a portion of pay increases to create a travel fund.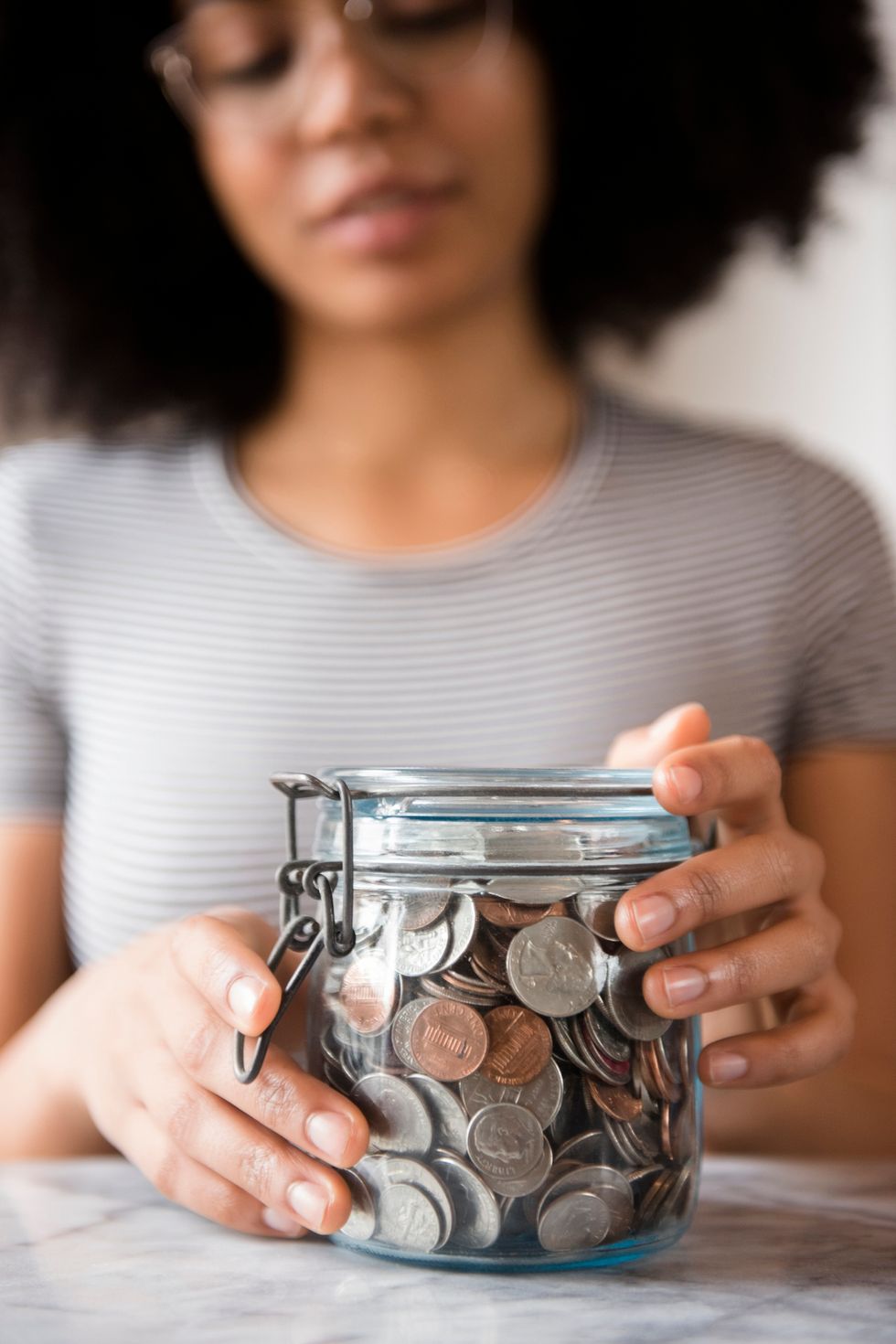 Getty Images
Even if it's $5 or $10 dollars per week, a little can go a long way. You can either open up a bank account and have the money automatically taken out during a certain time of the month so that you never see it, or it can be as simple as a jar on the counter that you contribute to regularly. Using a pay raise or work bonus is a great way to reward yourself with money toward that trip that you've been looking forward to. $10 a week could go towards a one-way or roundtrip flight by the end of the year, depending on the airline and where you're traveling.
2

.

Establish your needs vs. wants.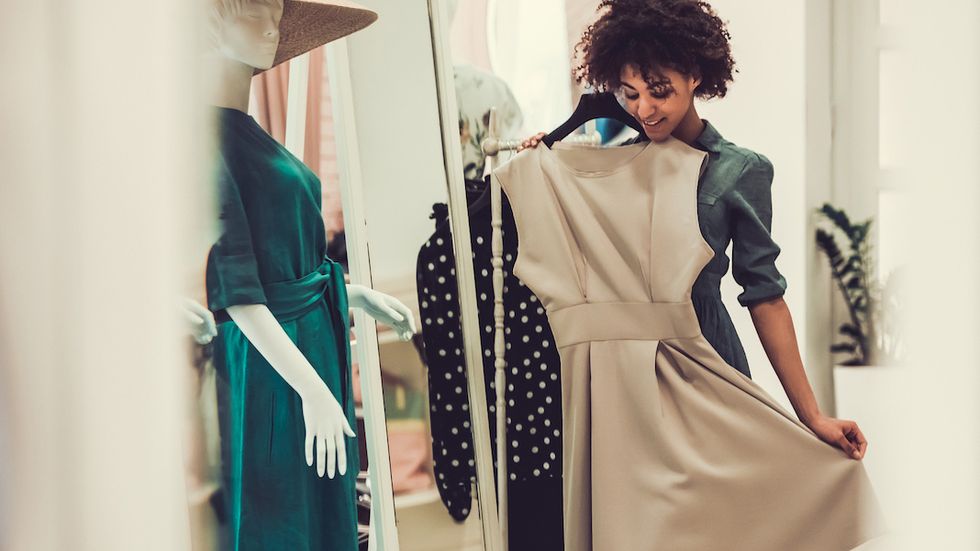 Getty Images
Sis, do you really need that Frappuccino? Establishing want you need to spend your money on and what you don't , could make the difference between you actually going on that dream vacation or just fantasizing about it while scrolling through pics on social media. Sometimes, you can't buy the pretty wardrobe and fly out to show it off. Also, forgoing your favorite lunch and packing a turkey sandwich and a salad could save you hundreds of dollars a year that could go towards your travel fund. If travel is important, make sacrifices that help to get you closer to your goals.
3

.

Make time to just do it.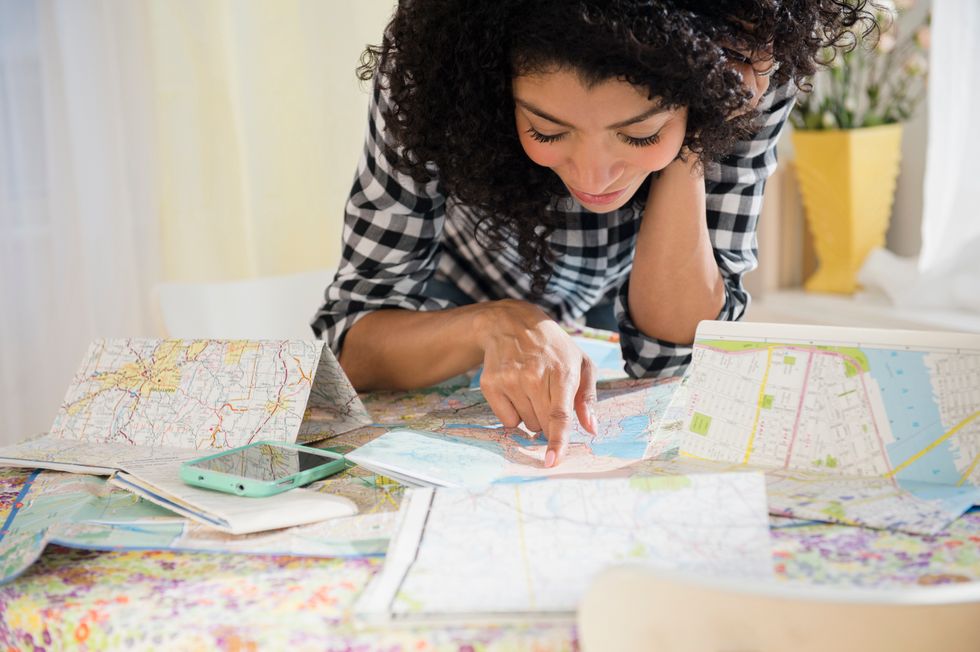 Getty Images
We're all busy! Especially if you're a parent with a full-time job. It's never going to be a perfect time to travel if you have a ton of responsibilities. And in many cases, by the time we think that it's a perfect time, something else comes up and we miss the window to book a great getaway. So pick a couple of dates at the beginning of the year, lock in the time off, and just pay for the trip! This way, you can't talk yourself out of not going (due to life's responsibilities) at the last minute. Remember, you deserve to unwind. So just do it! If you're worried about a last minute emergency, buy travel insurance, or book a flight on an airline like Southwest that doesn't penalize you for last minute cancellations and gives you flexibility to make changes at no extra charge.
4

.

Be smart when planning family vacations.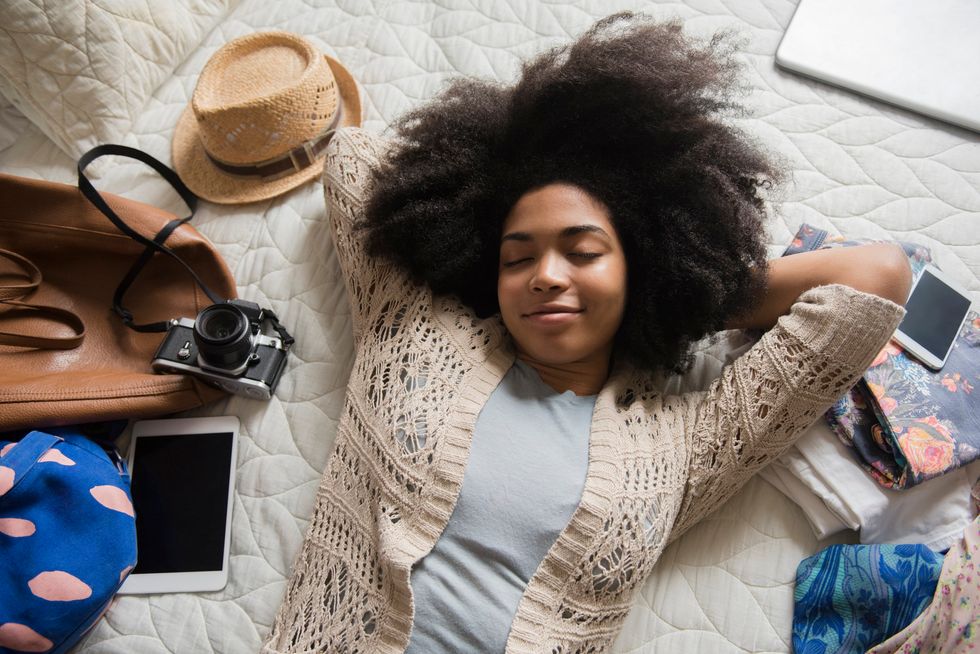 Getty Images
Parents: if you travel for work, make your points you earn count by using the miles that you've accumulated towards a family vacation. You can also book during airline sales to make your points go further. Also, signing up for a credit card used strictly for travel is an awesome way to get more bang for your buck with hotels, dining, airlines and more! Finally, buying into a timeshare when you have a large family, helps to not only save money, but the multiple rooms and space gives couples a little more privacy than if they had simply booked a double bed at a regular hotel.
5

.

Put your trip on layaway.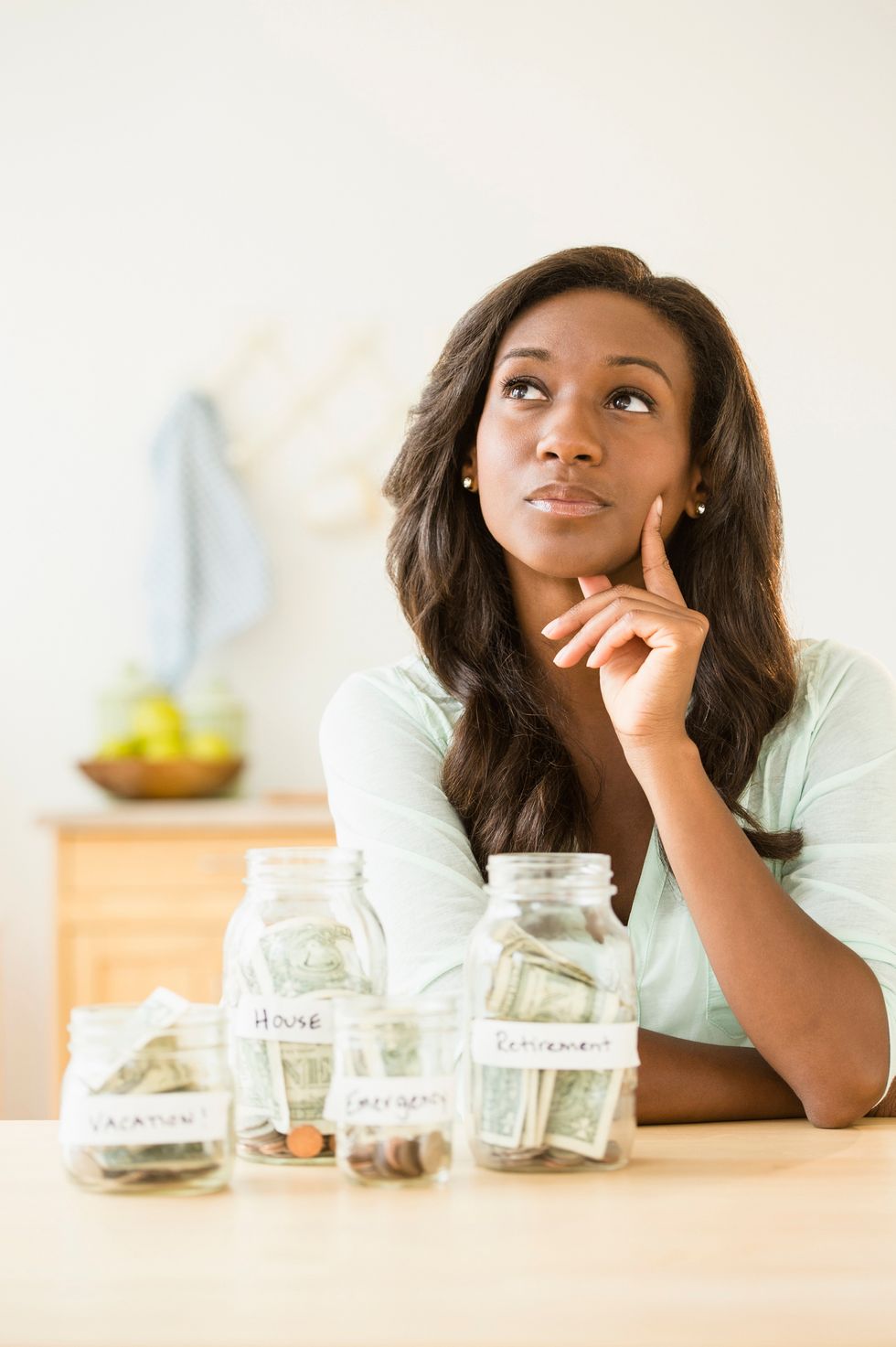 Getty Images
Do research on "vacation layaway" services that allow you to put a little money down per month six months to a year ahead of your trip. The services come with a fee and can require a deposit as low as ten percent. You can make specified payments for the length of your contract agreement leading up to the trip. It is important to read the fine print when putting a vacation on layaway so as to be sure that you're covered and insured if a last minute emergency arises. Websites like Airfordable.com and FlightLayaway.com are great places to start. You can also check with your favorite airline and ask about payment plans if you don't have the money to pay the full amount for your flight.
Related Stories
How To Travel The World With A Full-Time Job - Read More
I Went Broke Trying To Live My Best Life - Read More
How NOT Vacationing Helped Me Live My Best Life - Read More

Featured image by Getty Images
Tiffany D. Smith
Tiffany D. Smith is a TV journalist by day and food and travel influencer by night from Chicago, IL. Since being bitten by the travel bug a few years ago, she uses her blog TheLoveofFoodandTravel.com to encourage people to release their fears, step out of their comfort zones, and explore new places and great food. When Tiffany isn't working in live TV or blogging, she enjoys kickboxing, watching 70's shows, and spending time with friends and family. Keep up with her @loveoffoodandtravel on IG.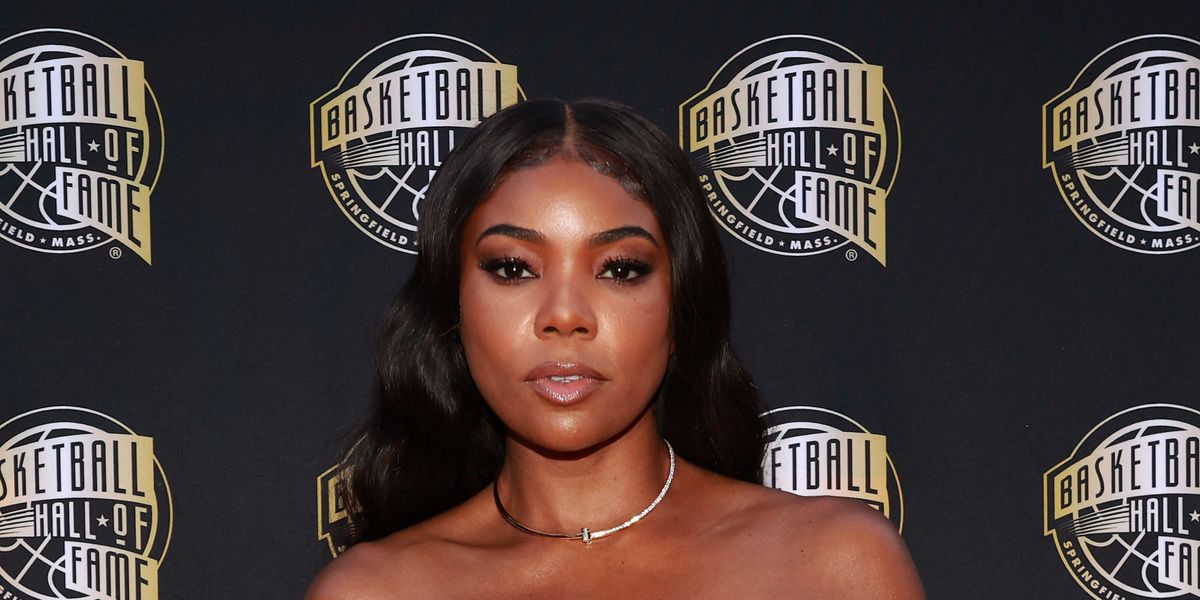 Whenever Gabrielle Union graces the movie screen, she immediately commands attention. From her unforgettable scenes in films like Bring It On and Two Can Play That Game to her most recent film, in which she stars and produces Netflix's The Perfect Find , there's no denying that she is that girl.
Off-screen, she uses that power for good by sharing her trials and tribulations with other women in hopes of helping those who may be going through the same things or preventing them from experiencing them altogether. Recently, the Flawless by Gabrielle Union founder partnered with Clearblue to speak at the launch of their Menopause Stage Indicator, where she also shared her experience with being perimenopausal.
In a xoNecole exclusive, the iconic actress opens up about embracing this season of her life, new projects, and overall being a "bad motherfucker." Gabrielle reveals that she was 37 years old when she was diagnosed with perimenopause and is still going through it at 51 years old. Mayo Clinic says perimenopause "refers to the time during which your body makes the natural transition to menopause , marking the end of the reproductive years."
"I haven't crossed over the next phase just yet, but I think part of it is when you hear any form of menopause, you automatically think of your mother or grandmother. It feels like an old-person thing, but for me, I was 37 and like not understanding what that really meant for me. And I don't think we focus so much on the word menopause without understanding that perimenopause is just the time before menopause," she tells us.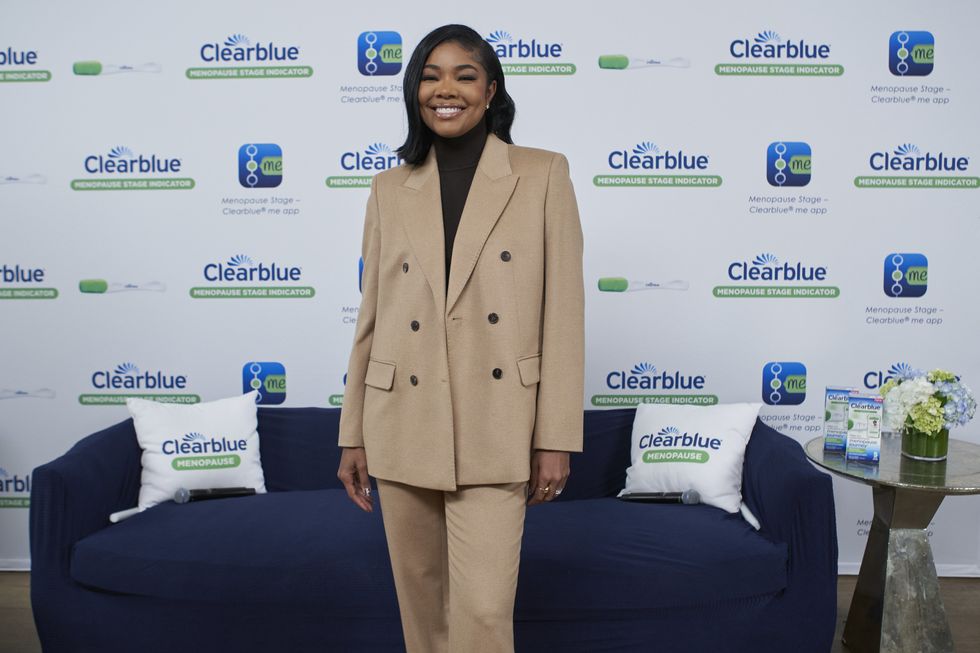 Gabrielle Union
Photo by Brian Thomas
"But you can experience a lot of the same things during that period that people talk about, that they experienced during menopause. So you could get a hot flash, you could get the weight gain, the hair loss, depression , anxiety , like all of it, mental health challenges , all of that can come, you know, at any stage of the menopausal journey and like for me, I've been in perimenopause like 13, 14 years. When you know, most doctors are like, 'Oh, but it's usually about ten years, and I'm like, 'Uhh, I'm still going (laughs).'"
Conversations about perimenopause, fibroids, and all the things that are associated with women's bodies have often been considered taboo and thus not discussed publicly. However, times are changing, and thanks to the Gabrielle's and the Tia Mowry 's, more women are having an authentic discourse about women's health. These open discussions lead to the creation of more safe spaces and support for one another.
"I want to be in community with folks. I don't ever want to feel like I'm on an island about anything. So, if I can help create community where we are lacking, I want to be a part of that," she says. "So, it's like there's no harm in talking about it. You know what I mean? Like, I was a bad motherfucker before perimenopause. I'm a bad motherfucker now, and I'll be a bad motherfucker after menopause. Know what I'm saying? None of that has to change. How I'm a bad motherfucker, I welcome that part of the change. I'm just getting better and stronger and more intelligent, more wise, more patient, more compassionate, more empathetic. All of that is very, very welcomed, and none of it should be scary."
The Being Mary Jane star hasn't been shy about her stance on therapy . If you don't know, here's a hint: she's all for it, and she encourages others to try it as well. She likens therapy to dating by suggesting that you keep looking for the right therapist to match your needs. Two other essential keys to her growth are radical transparency and radical acceptance (though she admits she is still working on the latter).
"I was a bad motherfucker before perimenopause. I'm a bad motherfucker now, and I'll be a bad motherfucker after menopause. Know what I'm saying? None of that has to change. How I'm a bad motherfucker, I welcome that part of the change."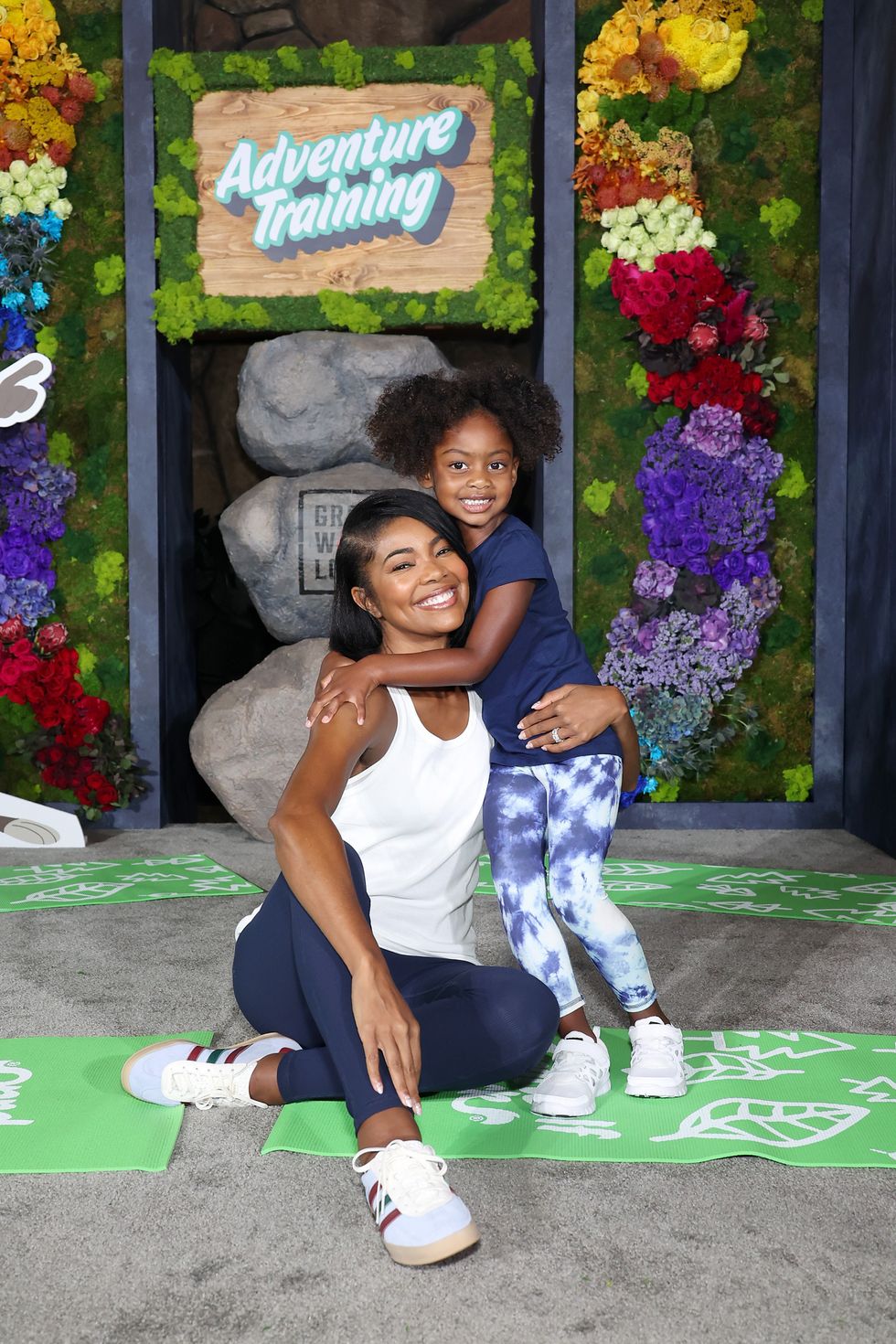 Gabrielle Union and Kaavia Union-Wade
Photo by Monica Schipper/Getty Images
"I hope that a.) you recognize that you're not alone. Seek out help and know that it's okay to be honest about what the hell is happening in your life. That's the only way that you know you can get help, and that's also the only other way that people know that you are in need if there's something going on," she says, "because we have all these big, very wild, high expectations of people, but if they don't know what they're actually dealing with, they're always going to be failing, and you will always be disappointed. So how about just tell the truth, be transparent, and let people know where you are. So they can be of service, they can be compassionate."
Gabrielle's transparency is what makes her so relatable, and has so many people root for her. Whether through her TV and film projects, her memoirs, or her social media, the actress has a knack for making you feel like she's your homegirl. Scrolling through her Instagram, you see the special moments with her family, exciting new business ventures , and jaw-dropping fashion moments. Throughout her life and career, we've seen her evolve in a multitude of ways. From producing films to starting a haircare line to marriage and motherhood , her journey is a story of courage and triumph. And right now, in this season, she's asking, "What's next?"
"This is a season of discovery and change. In a billion ways," says the NAACP Image Award winner. "The notion of like, 'Oh, so and so changed. They got brand new.' I want you to be brand new. I want me to be brand new. I want us to be always constantly growing, evolving. Having more clarity, moving with different purpose, like, and all of that is for me very, very welcomed."

"I want you to be brand new. I want me to be brand new. I want us to be always constantly growing, evolving. Having more clarity, moving with different purpose, like, and all of that is for me very, very welcomed."
She continues, "So I'm just trying to figure out what's next. You know what I mean? I'm jumping into what's next. I'm excited going into what's next and new. I'm just sort of embracing all of what life has to offer."
Look out for Gabrielle in the upcoming indie film Riff Raff , which is a crime comedy starring her and Jennifer Coolidge, and she will also produce The Idea of You , which stars Anne Hathaway.
Feature image by Mike Lawrie/Getty Images
Victoria Monét has had an incredible year. Thanks to the success of the widely popular " On My Mama " that went viral, the singer/ songwriter's Jaguar II album debuted in the top 10 of Billboard's Top R&B Albums chart. She also went on to headline her own sold-out tour . So, when the MTV VMAs happened in September, everyone was surprised to learn that Victoria's team was told that it was "too early" for the "Smoke" artist to perform at the award show. However, a couple of months later, the mom of one received seven Grammy nominations, including "Best R&B Album" and "Record Of The Year."
Victoria is currently in London and stopped by The Dotty Show on Apple Music and shared how she feels "validated" after being dismissed by the VMAs.
"It really does feel nice and validating because, in my head, the reason why I wanted to be a performer at the VMAs or award ceremonies like that is because I felt like I am at the place where I should. I would work really hard to put on the best show that I could, and I was excited to do so," she said.
"And I guess the best way to describe it for me is like when you're like on a sports team, and the coach is like, 'No, you gotta sit this one out.' When they finally put you in, and then you score all these points, and it feels like that feeling. You're like, yes, I knew it wasn't tripping, but I knew I worked hard for this, and so it's been super validating to just have these accolades come after a moment like that, and I know the fans feel vindicated for me.
While her fans called the VMAs out on their decision, the "Moment" singer kept it cute and is still open to performing at the iconic award show. "I feel no ill towards them because it's just maybe that's just truly how they felt at the time, but I hope their mind has changed," she admitted.
Aside from recognition from the Grammys, she has also received praise from legendary artists such as Janet Jackson , Kelly Rowland , and Usher .
Feature image by Amy Sussman/WireImage for Parkwood