I have been natural for about four years now.
I became natural after I cut my hair into a pixie cut for the second time in college, and I was really tired of paying $80 for a relaxer that burned my scalp. I decided there had to be a better life, so I relinquished myself from the creamy crack forever.
---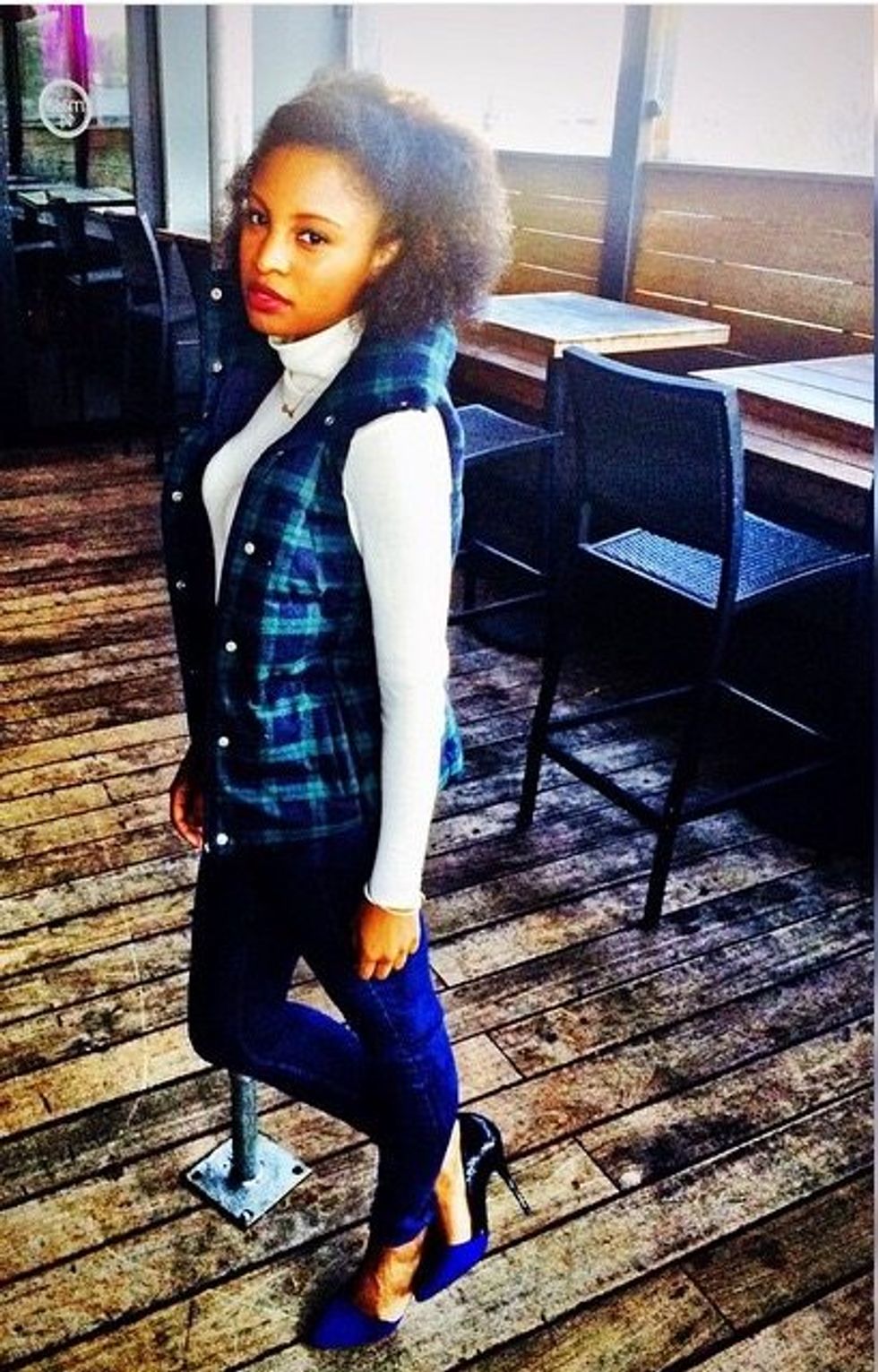 As all my natural girls know, freeing yourself of chemicals that can be damaging to your hair is a true science and journey of self-love. I became (and still am) a self-proclaimed product junkie. Although I tried everything I saw promoted on my favorite naturals' Instagram posts, or by natural hair vloggers on Youtube, the biggest struggle was trying to find someone to straighten my hair and for it to stay straight without me spending the same price as my relaxer.
I've been to natural stylists who would charge crazy amounts that a college student/ young professional with loans just couldn't afford ($60-$80) just to do my hair. So like most naturals, I found myself at the Dominicans because: 1) They are cheap and run tons of specials, and 2) Because my hair is soft, smooth, and stays that way after the style is completed.
But that heat from the Dominican salon was a killer, and wasn't the best for my overall hair health. My ends began to split, and my hair started to break off during the transitional phase of growing out my permed hair. Just as I felt as though I was losing my hair battle, a friend began raving about a new place she started going to that treated her natural hair with love.
That's when I found the holy grail that is...
The Drybar.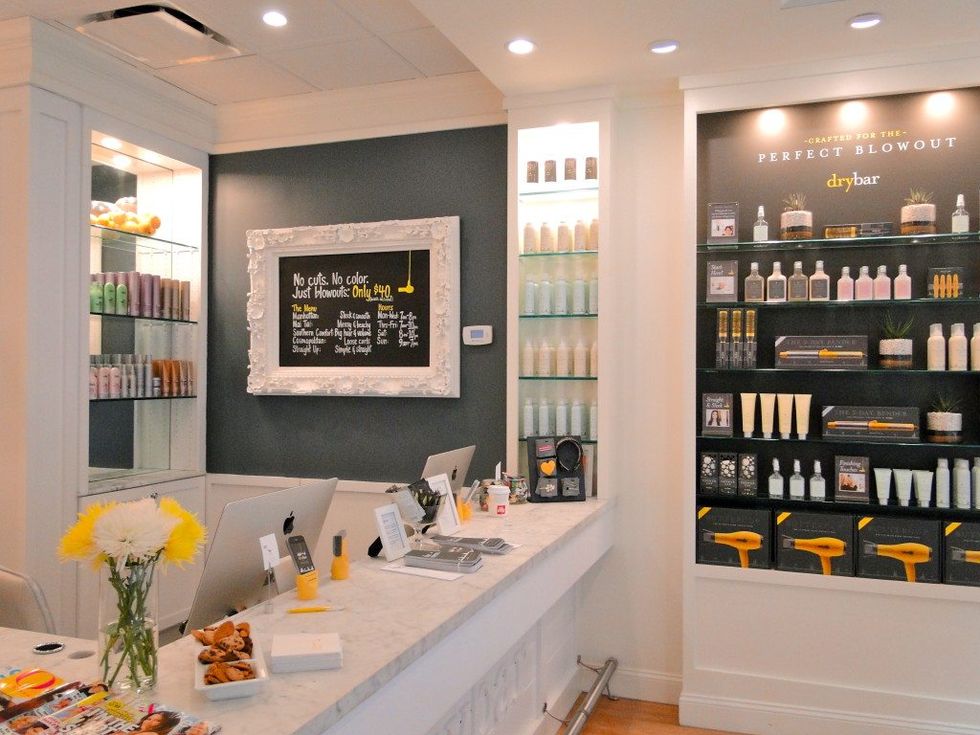 I'm not even going to lie when I say, I side eyed the place the first time I walked in. The sign on the wall read, 'No Cuts, no color. Just Blowouts! Only $40."
This sounds too good to be true! What's the catch?
I also wondered:
Do they really know what they are doing with my kinks and curls?
Will the style last?
They probably don't have products for my hair.
All the answers to those questions are a resounding YES!
For $40 (or $45 if you live in New York), I was able to get a blowout with minimal heat and a lasting style that usually lasts up to two weeks with proper maintenance and care. They have products for literally everyone, and they have even blown out my hair when I had extensions/weave in for an additional $20. All of their hairstyles & products are cocktail inspired, which adds to the experience.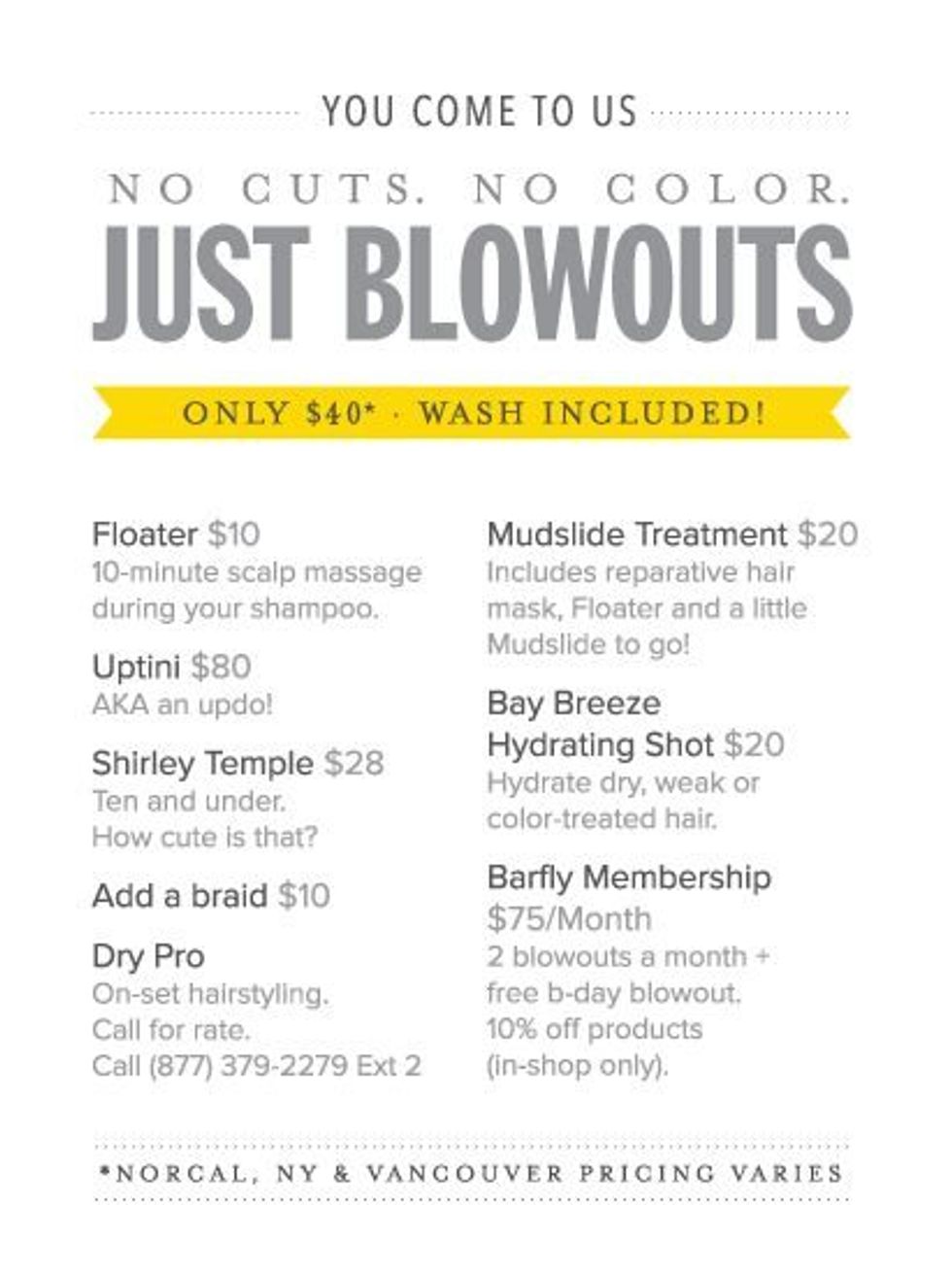 Since I have moved from DC to New York, I have opted into the Barfly membership. For $75 a month, I can get two blowouts (basically one every two weeks) and any additional blowouts will be $35 instead of $40. Also any blowouts that I don't use will roll over to the next month! That was a perfect set up for me! Not to mention, on your birthday, you get a free blowout.
So why am I suggesting this to all my natural ladies?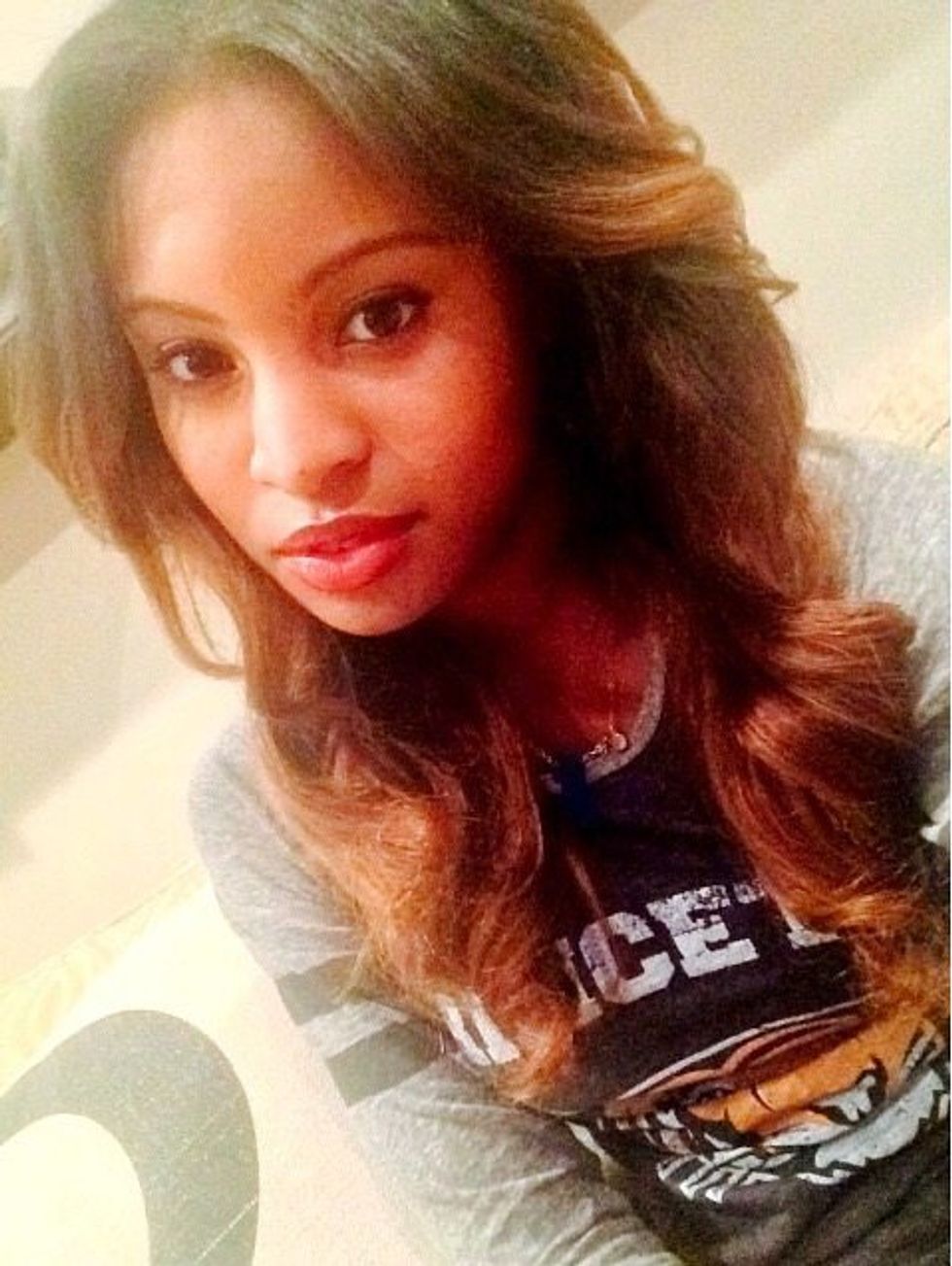 I was in complete shock the first time I walked out of The Drybar. When I arrived, the beautiful, open, crisp, white and yellow scenery surrounded by fresh flowers, snacks and smiles were very welcoming, but I didn't see anyone in the salon chairs that looked like me. And I wasn't sure if the stylist were skilled in dealing with coarse hair.
Once I checked in, I was asked if I wanted cucumber-lemon infused water, coffee, tea, lemonade, or a mimosa. As I settled into the styling chair, I was given the option to watch a chick flick, while the tunes of Beyoncé and Sam Smith played lightly in the background, as as they stylist finished, I was spun around to look at myself in the full-length mirror that was located behind the styling station. My hair felt healthy and amazing! The blowout was definitely well-worth the money.
The products were great as well, with my stylist using The Velvet Hammer: Hydrating Control Cream (which works like Moroccan Oil), followed by The Hot Toddy which they used to protect my hair before applying heat, and the 100 Proof Treatment Oil, which is great to fight against those annoying flyaways and frizz. They even have nourishing hair masks which serve as their deep conditioners. I usually get the Mudslide Hair Mask ($20), at least once a month, and they also give me a little bottle to take home with me. (Although I refuse to touch my own hair in fear of it breaking off again!)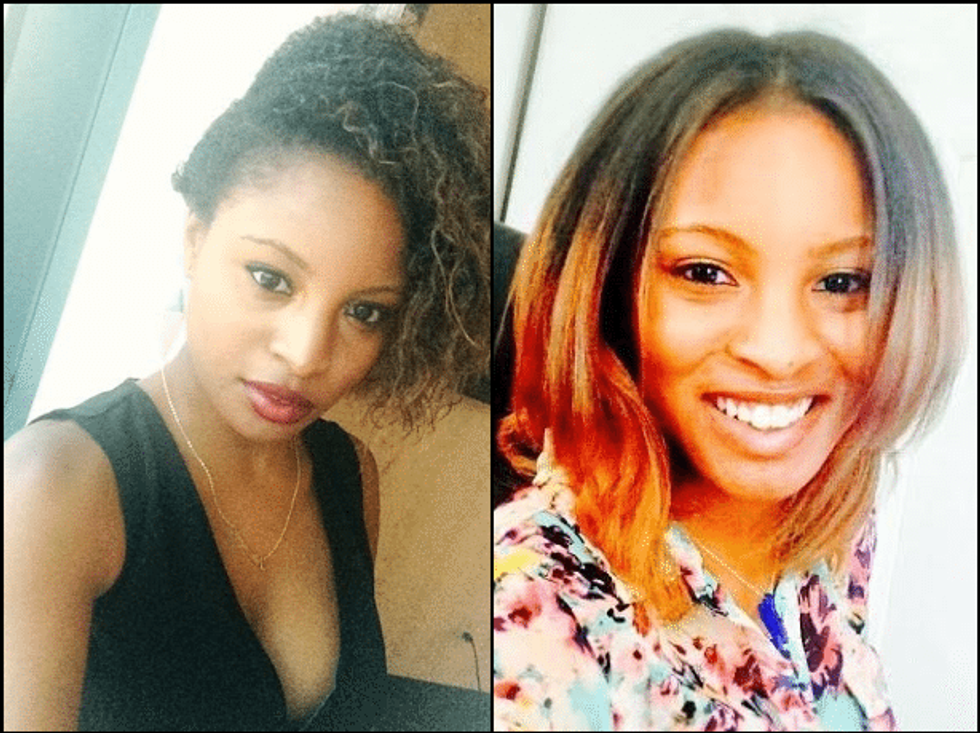 I've had the opportunity to go The Drybar in Georgetown, DC and in Del Mar, California. I've had white stylists, black stylists, and male stylists.
Every single time, doesn't matter where I go or who the stylist is, I've received the same level of service, and I always walked out of their with my hair looking fleeky!
They are always quick and professional.
I literally recommend it to everyone I know, and a major plus are the products smell amazing!
Have you tried to Drybar before? What has been your experience?