Last month marked one year since the fatal attack that took place during Ariana Grande's concert in Manchester. The terrorist attack in the U.K. left 20 dead and an estimated 100 people wounded. After the incident, Ariana abruptly ended her Dangerous Woman Tour and began prepping to return to Manchester only 12 days later for a benefit concert dedicated to raising money for the families of the bombing victims.
In the face of tremendous terror, Ariana was able to put on a brave face and serve as a beacon of light to her scared and vulnerable fan base. At the time of the bombing, Ariana was only 23 and in retrospect, this was a tremendous amount of pressure resting on her young shoulders.
Like many of us, Ariana was faced with the task of being "the strong friend", or the one who really can't take time to process their own emotions because they understand the need to be strong for others. Little do we know, those emotions have a way of catching up to us whether we want them to or not.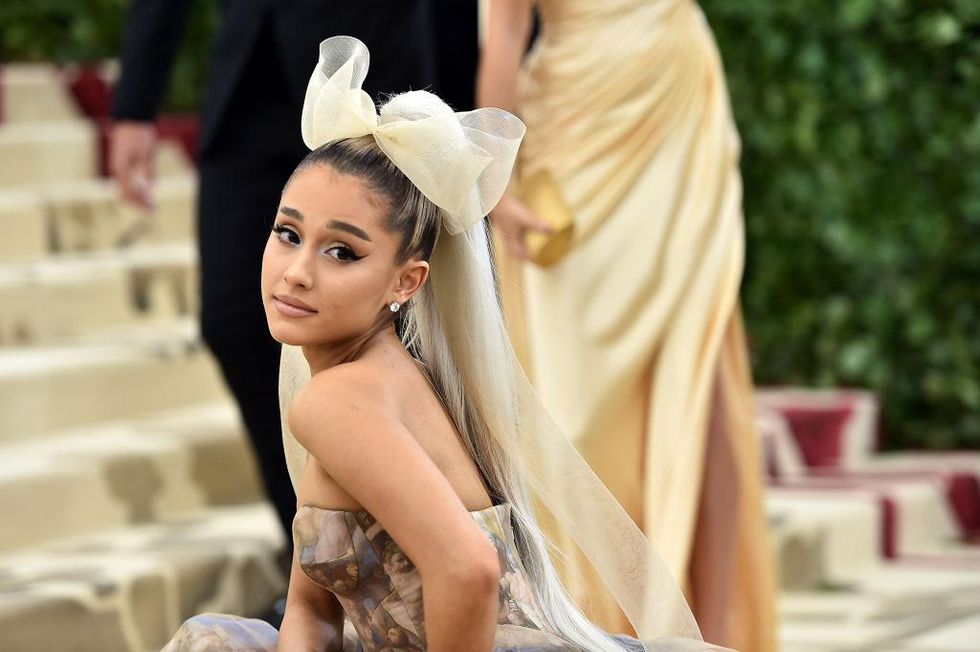 Jason Kempin/Getty Images
The now 24-year-old songstress recently opened up in Vogue UK's July issue about the long-term effect that the traumatic experience had on her mental health.

"I don't think I'll ever know how to talk about it and not cry."
She shared that the traumatic experience had increased her already high levels of anxiety, and triggered her battle with post traumatic stress disorder. She told Vogue:
"It's hard to talk about because so many people have suffered such severe, tremendous loss. But, yeah, it's a real thing. I know those families and my fans, and everyone there experienced a tremendous amount of it as well. Time is the biggest thing. I feel like I shouldn't even be talking about my own experience — like I shouldn't even say anything."
She's chosen to open up about her journey because she understands that mental illness is a common issue among our peers, and knows that despite being the "strong friend," she still has to take self-inventory.
"I think a lot of people have anxiety, especially right now. My anxiety has anxiety… I've always had anxiety. I've never really spoken about it because I thought everyone had it, but when I got home from tour, it was the most severe I think it's ever been."
To mend some of the wounds left by the traumatic attack in Manchester, Ariana turned her focus to self-care and investing in her own emotional intelligence. She told People:
"When I started to take care of myself more, then came balance, and freedom, and joy. It poured out into the music. We've messed with the idea of not being able to find the ground again because I feel like I'm finally landing back on my feet now."
Ariana's new song is the first she's released since the bombing. "No Tears Left To Cry" is a joyful tribute to everyone affected by trauma that hope to find happiness again. She says that her new album, entitled Sweetener, is a reminder that each of us can find a way to bring the good out of a bad situation.
As the strong friend, I often forget to check in with me. My ego tells me that I have to be the helper and protector of everyone around me, but I know deep down that I can't fill anyone else's cup if mine is empty. Ariana reminds us that anxiety can be a pain in the ass, but can be managed if we remember to take time to be transparent with ourselves about our own emotions.
Read Ariana's full feature with British Voguehere.
Featured image by Jason Kempin/Getty Images